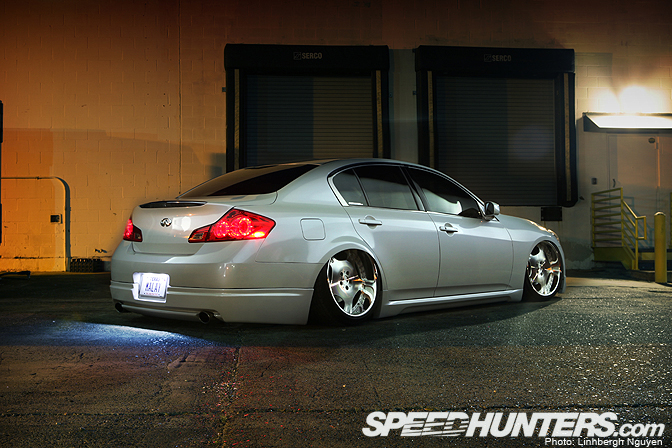 If you were to try and create a demographic history of VIP Style car owners in the USA, it's likely that most of these guys (and gals?) would've previously graduated from some kind of a sport compact car. It's a well established pattern; the owner would have spent some time modifying front drive cars (probably Hondas) and has now graduated to the ranks of large, stately Japanese sedans.
Texas resident Zeem Choudhury definitely fits this mold. He's an ex-Honda guy who wanted a new luxury project car that was more reflective of his current life status and wasn't going to attract the attention of the local police.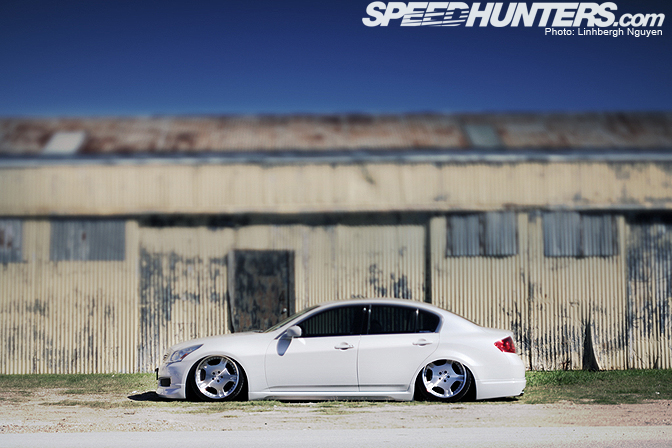 I can totally relate to this; while I used to drive like a maniac and would push my little Japanese rockets to their handling limit on normal city roads and highways, these days I'm pretty laid back behind the wheel. I'm no longer expressing male testosterone through city driving and therefore prefer luxury to rawness.  By the same token, Zeem has all the built-in creature comforts of his 2007 Infiniti G35 at his disposal, but further exhanced this experience with a VIP style treatment.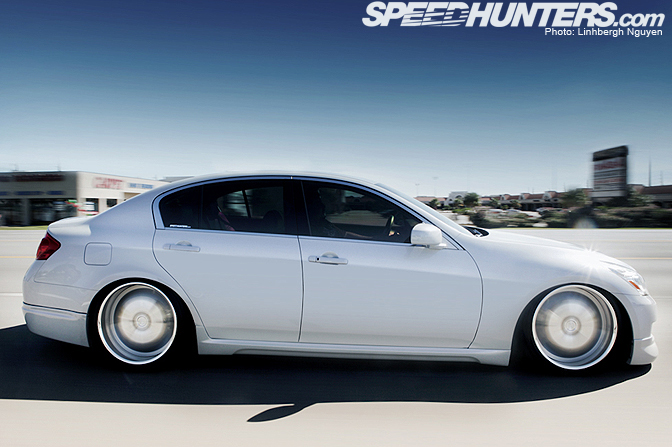 For a car owner like Zeem, the luxurious character of his car should not be sacrificed for visual impact. His car rides like the Nissan factory intended, and even when partially dropped, the G35 attracts plenty of attention where-ever it goes…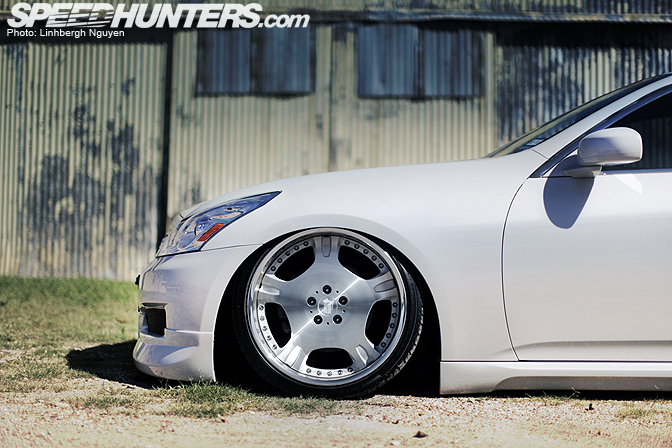 … But the flip of a switch enables him to lay frame and tuck those 20 by 9 Leon Hardiritt Beils up into the body for the full dropped body effect.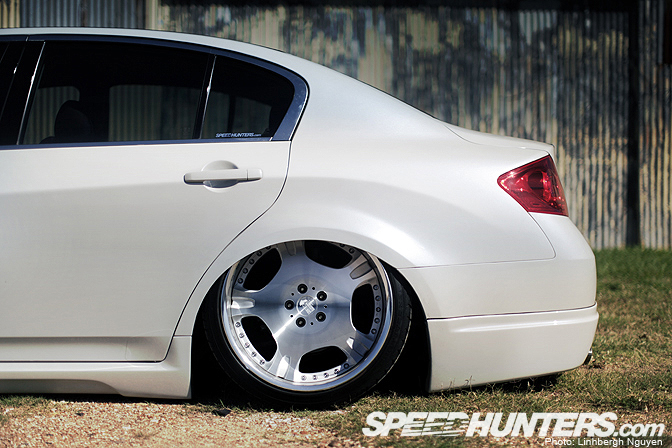 Out back he's running 20 by 10s wrapped in General Tire, Exclaim R 235-35s while the front tires are 225 35s.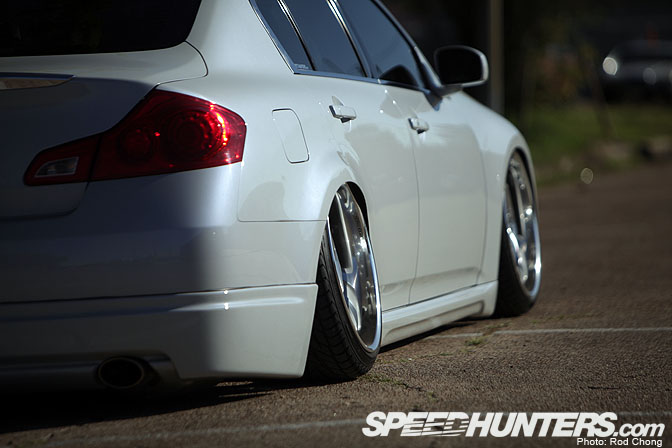 Some people who build VIP/Hella Flush/Tight Fitment cars people work like crazy to fit the widest rim possible into a stock wheel-well but Zeem's philosophy was to first decide on the tire and rim combo he wanted to use and then modify the car to suit. So the rear fenders have been altered to fit the wheels and not the other way around.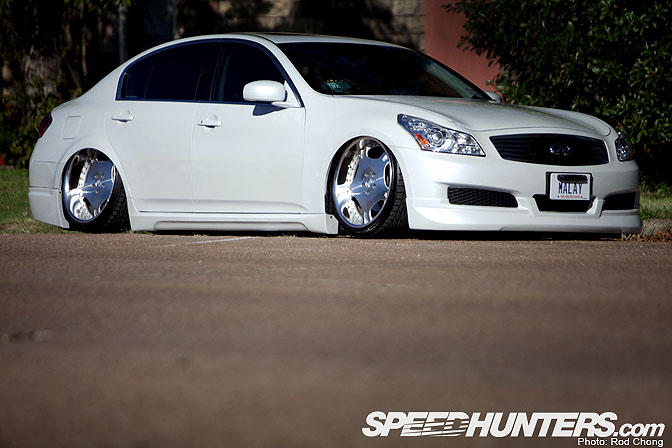 This car attracts attention everywhere it goes. Bystanders might not know exactly what they are seeing, but they are still unable to take their eyes off of this stunning machine.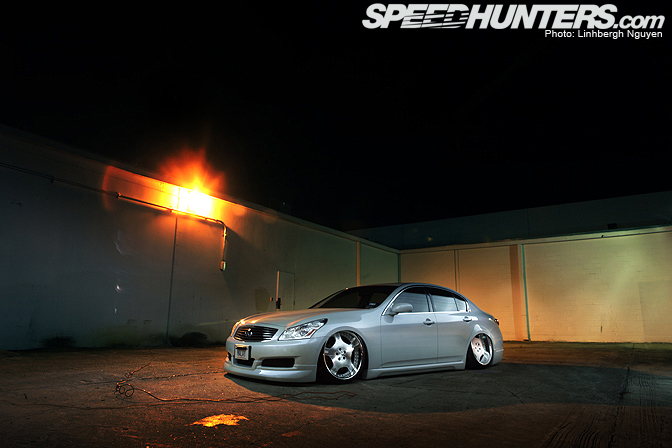 The car itself used to be black, but was resprayed a Lexus IS350 colour: Glacier Frost Myca with a slight pearl effect.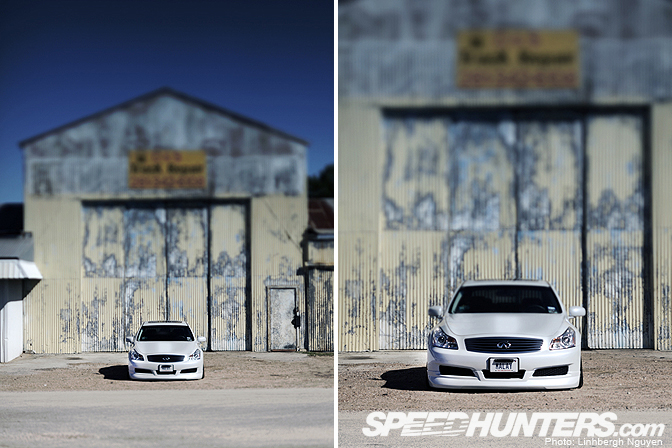 Zeem is pretty sure his G35 is the only one of its type in the mainland USA to be outfitted with a full Air Runner suspension setup.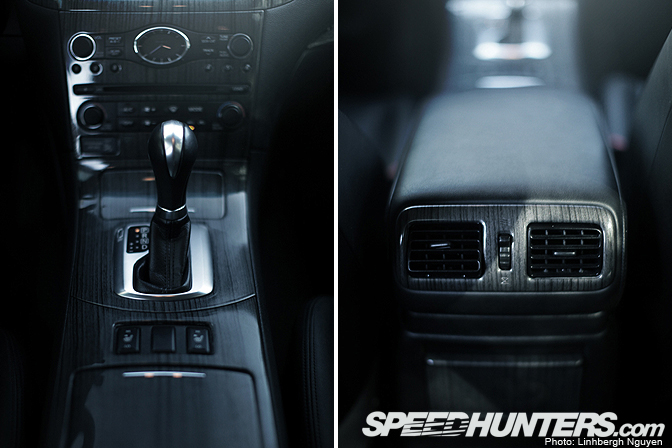 Many of the interior pieces have been dipped to achieve a faux black wood grain finish.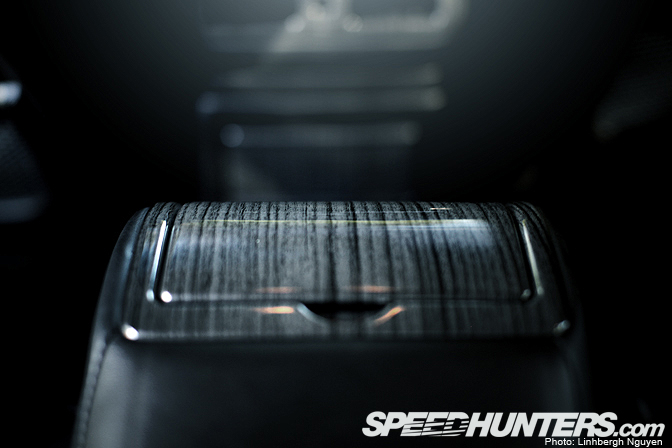 It's a nice detail which adds to the luxury theme.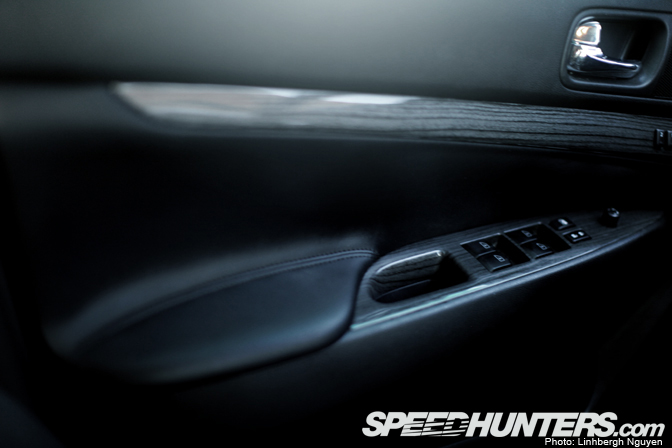 More shots of the woodgrain paint work…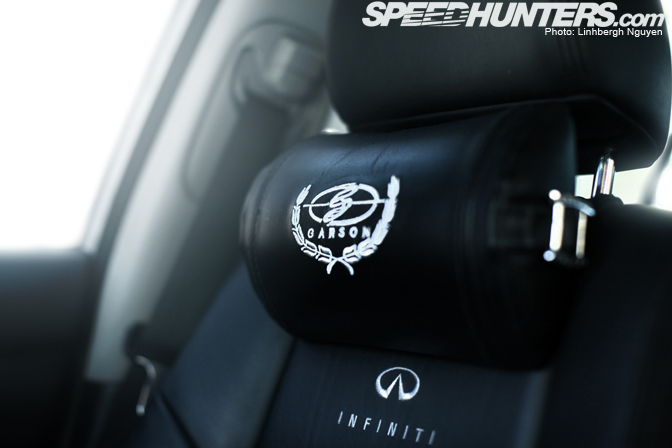 Zeem is by no means a JDM purist, but he did fit some Garson headrests to the car.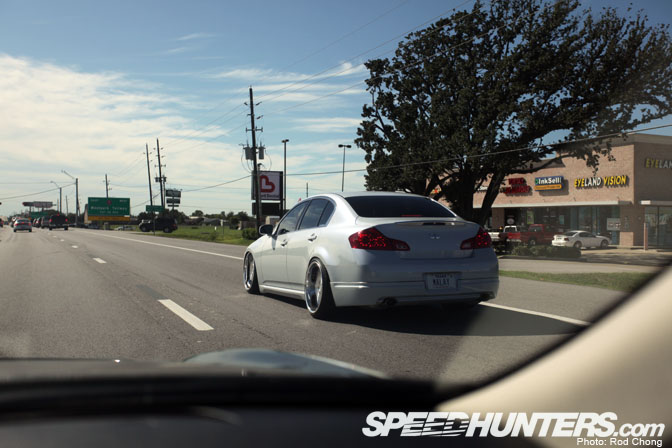 For Zeem Choudhury, owning this car is a nice step up from his previous tuned up '99 Civic. He no longer gets harassed by cops, and young upstart boy racers don't try and race him…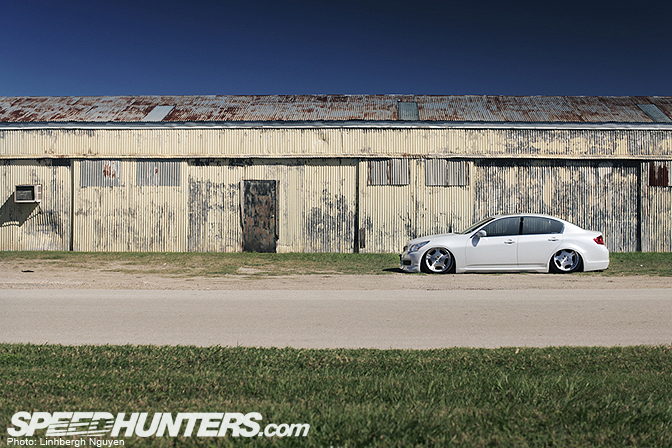 … But more importantly it's a car which brings a smile to people's faces. And you have to respect that, whether you are into cruising slow or driving hard. This is a car which stands out from the mundane.
:Rod Chong