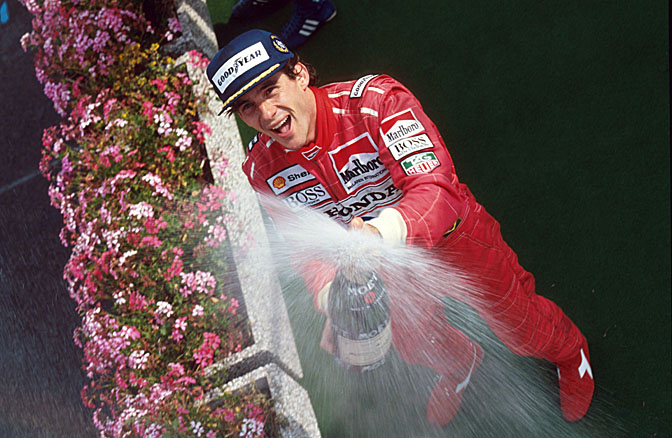 In any sport or indeed any form of social activity there is the alpha male, the leader of the pack, the head of the herd, the Numero Uno………whatever the expression used everyone in the group acknowledges, even if only to themselves, that this individual is the tops. THE MAN.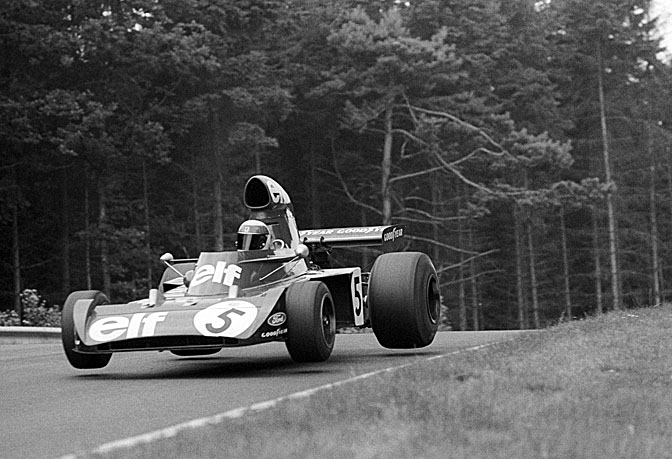 So too with motorsport, even in the ultra competitive arena of Grand Prix racing there is usually an individual who is recognised, sometimes openly, sometimes grudgingly, as the benchmark that all others must measure themselves against.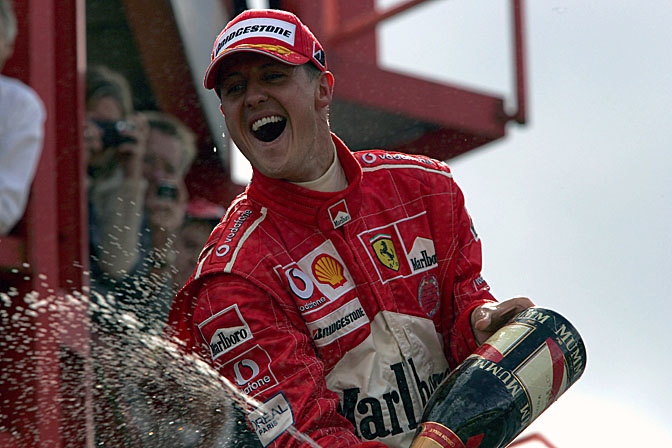 What are the qualities that define this unofficial title? First off it is not just the current champion who will assume this role. In the list that I have assembled one driver never won the Driver's World Championship but I doubt that many would not include him on the list and certainly his contemporaries were under no illusions about his abilities relative to their own.
The rest have all been multiple champions but there are those who tick that particular box that are not included in my list.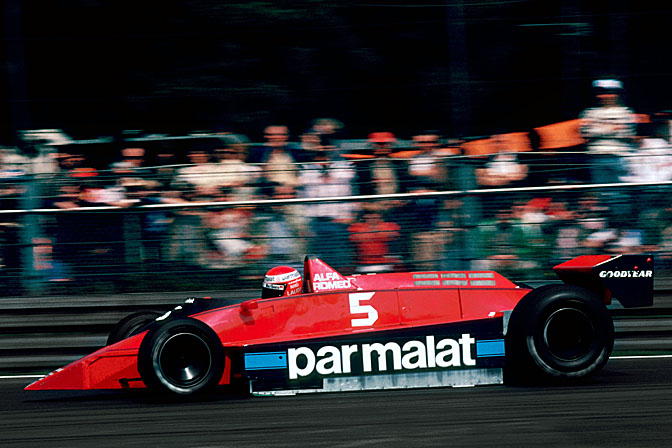 So what are the qualities of THE MAN. Winning pure and simple, being the quickest when needed, intelligence and raw courage in equal measure and the ability to perform beyond the limits when needed.
Perhaps rather than try to define the rules we should look at the men themselves and see if we can trace a commonality amongst them that they and others recognised leading to their elevated status.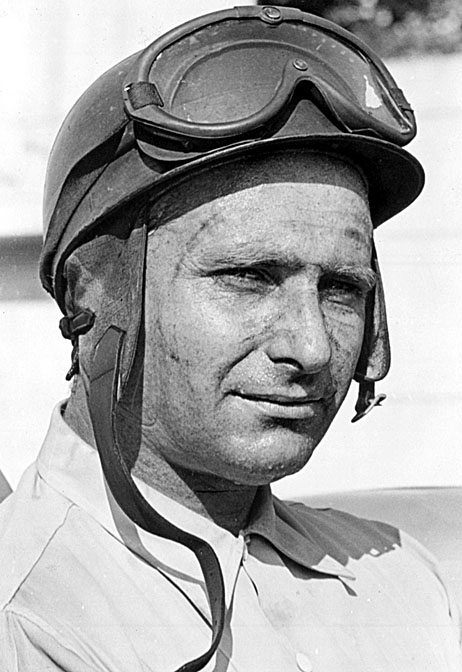 The FIA Formula One World Championship was run for the first time in 1950. During its first decade one name would tower over all the others, Juan Manuel Fangio. On first consideration Fangio would make an unlikely recipient of such an honour, being 40 years old when winning his first title in 1951. Quiet, modest and unassuming out of the cockpit, he was an absolute master when behind the wheel, his rivals gave him the nickname "El Maestro".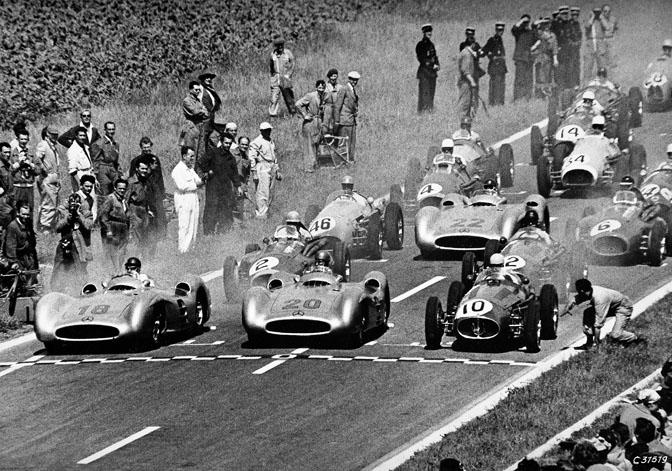 Fangio won 24 Grand Prix during his 10 year career and took World Driver's Championship five times, a record that would stand for nearly 50 years.  His name transcended the sport and became synonymous with motor racing as Ali or Pele did for boxing and football, even those who had little or no interest knew who Fangio was and what he represented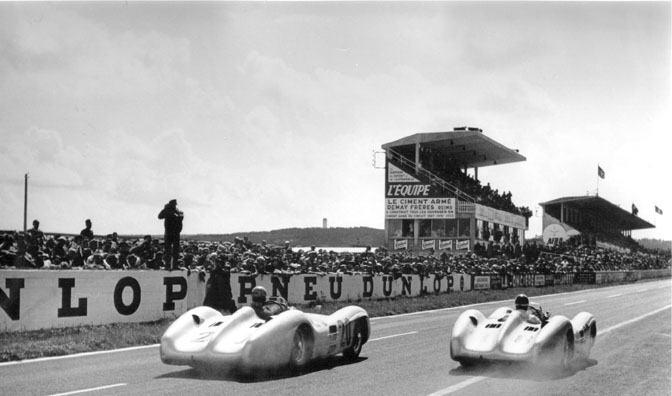 Fangio raced at a time of extreme danger with drivers facing almost certain death every time the rolled out of the pits. There were no safety structures in the cars, no seat belts and the ever present risk of fire. Even spectators were not totally secure with the 1955 Le Mans tragedy being the worst example. In that case, Pierre Levegh, one of Fangio's team mates crashed his Mercedes into the packed tribune along the main straight, killing 84 spectators and himself.  
Fangio only suffered one major accident in his European racing career when he broke his neck at Monza in 1952. He had won his first World Driver's title in 1951 with the Alfa Romeo team but they withdrew under financial pressures so he signed to race with both Maserati and BRM.  Of course there were scheduling conflicts and racing in Northern Ireland at the insane Dundrod road course on a Saturday for BRM and trying to get to Monza for the next day was always going to be going to be an uphill task. His original plan failed so he scrambled a flight to London and then to Paris and the weather closed in. So he drove over the Alps to get to Milan. As he later put it. "I arrived at Monza at Two, I was in the Maserati on the grid at half-past and I was in hospital by Three."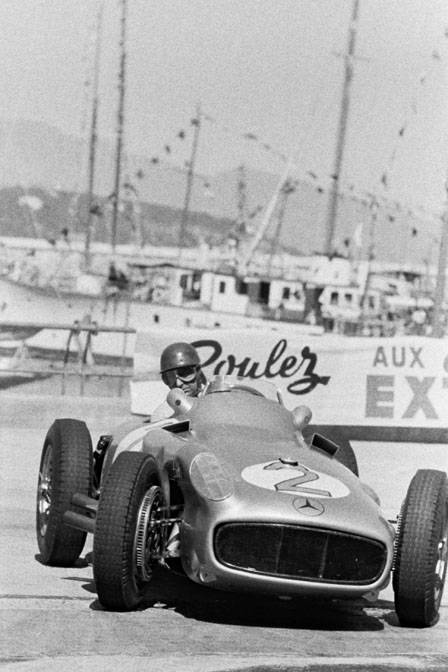 That was how he came to effectively miss the 1952 and 1953 seasons. For 1954 the Argentinian was recruited by the new power in Grand Prix racing, Mercedes Benz. He repaid their faith in his abilities with back to back titles in 1954 and 1955.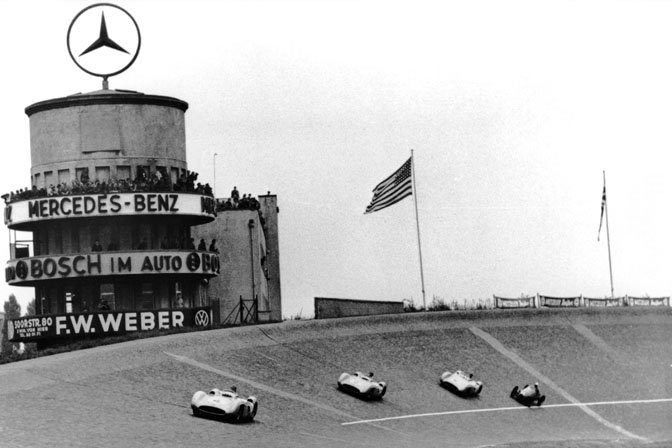 The Mercedes squad was dominant in every form of competition they entered, Grand Prix and Sportscars. However after the tragic accident at Le Mans in 1955 the German company withdrew from motorsport.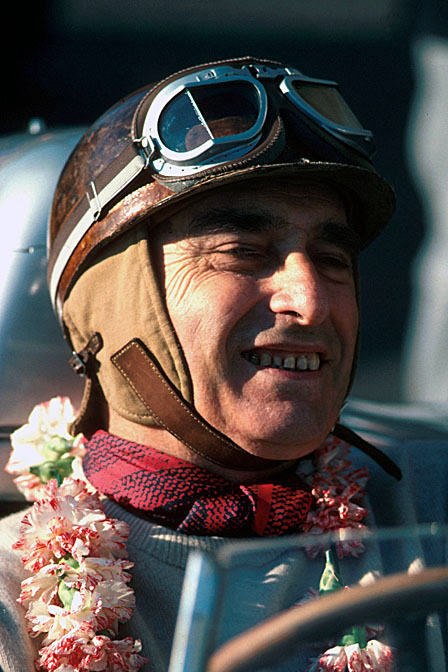 For 1956 Fangio was forced to join the Ferrari team and took his fourth Championship but he and Enzo Ferrari never really saw eye to eye. Fangio was a man of integrity, let's not say anything about the Commendatore……………….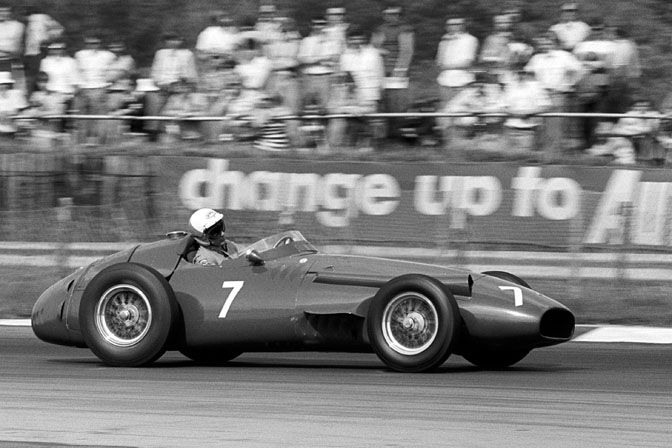 For 1957 he joined Maserati again and with the 250F cemented his legend with one of the all time great victories in F1 during the German Grand Prix.  Fangio came from 50 seconds down, the result of a botched pit stop,  to beat the Ferraris of Peter Collins and Mike Hawthorn. This also pretty much confirmed his fifth Driver's Title. Now almost 47 years old he decided that it was time to stop. Racing was about to undergo a major change with Grand Prix distances being reduced from 500 to 300 miles, so his legendary stamina would not be such an asset. Also what did he have to prove? 
Later he spoke of the race of his life ".even now I can feel fear when I think of that race.I knew what I had done, the chances I had taken. The Nurburgring was always my favourite circuit without any doubt. I loved it, all of it and I think that day I conquered it. On another day, it might have conquered me, who knows? But I believe I took myself and my car to the limit and perhaps a little bit more. I had never driven like that before and I knew I never would again."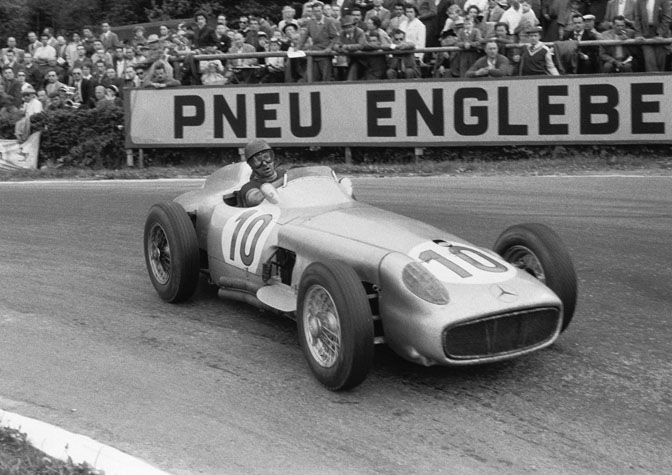 Researching this piece I was struck by the generous and universal esteem that Juan Manual Fangio was held in by all his contemporaries…………it is not something that could be said of racing in the modern era.
Another great Champion, Sir Jackie Stewart said of Fangio "Whenever he came into a room, conversations dried. He was quiet, he was shy and yet he had more prescence than anyone I have ever known."
I can attest to that quality when back in 1989 I was loitering at the back of the media centre of the Mexico City circuit when this slight figure walked in, everyone stopped and a quiet whisper of "Maestro………."   was all you could hear.  It was Fangio…………….THE MAN.
John Brooks
Photos copyright and courtesy of
Sutton Motorsport Images      www.sutton-images.com
Daimler AG