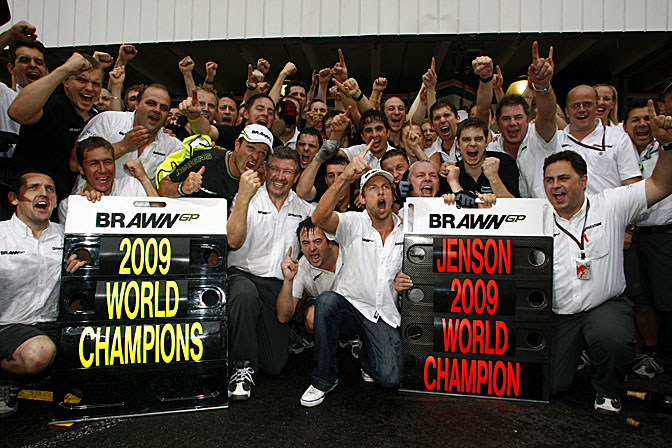 Formula One is not usually on the SpeedHunters menu, however we would like to salute the achievements of Jenson Button and Brawn GP who took the 2009 Drivers' and Constructors' World Championships at Interlagos, Brazil, yesterday.
This achievement is all the more incredible as just eight months ago the team did not exist but it rose phoenix like out of the ashes of Honda's Formula One departure.
After a disastrous 2008 season many long hours were put in through last winter developing the new car with no guarantee that the team would ever make it to the first race. The faith of all at the team has been rewarded.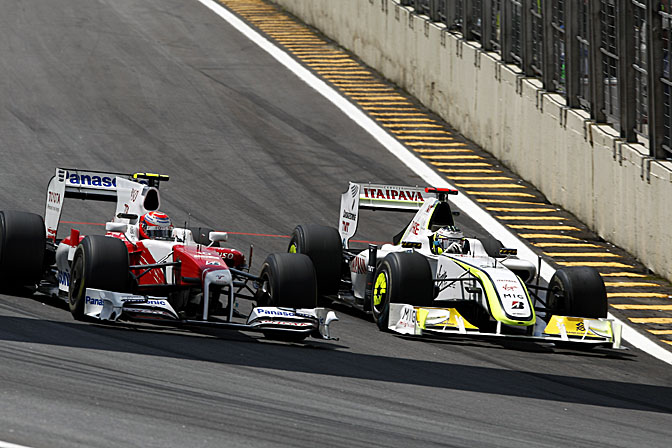 Jenson Button is a most worthy winner of the title having won six races this year and despite a terrible qualifying performance in Brazil he raced with a real Champion's authority making clean passes all race. Here he goes by a possible star of the future, Toyota's Kamui Kobayashi.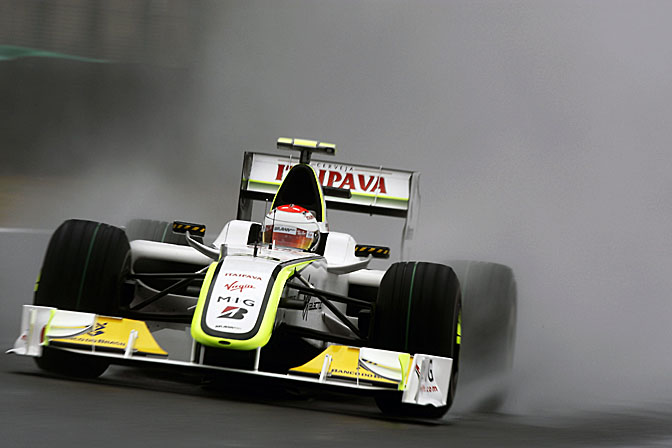 Spare a thought for his team mate, Rubens Barrichello, who snatched pole position at his home Grand Prix and was in contention for the title himself until towards the end of the race.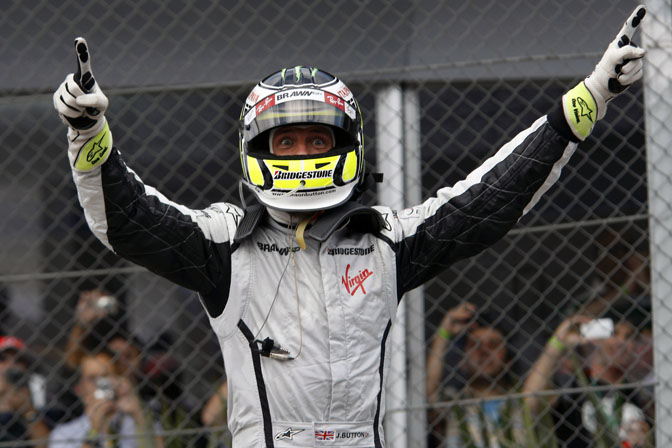 But in the end team and driver had much to celebrate and I suspect that Sao Paulo saw some major league revelry last night.
Congratulations to Jenson and to Brawn GP
John Brooks
Photos copyright and courtesy of Brawn GP