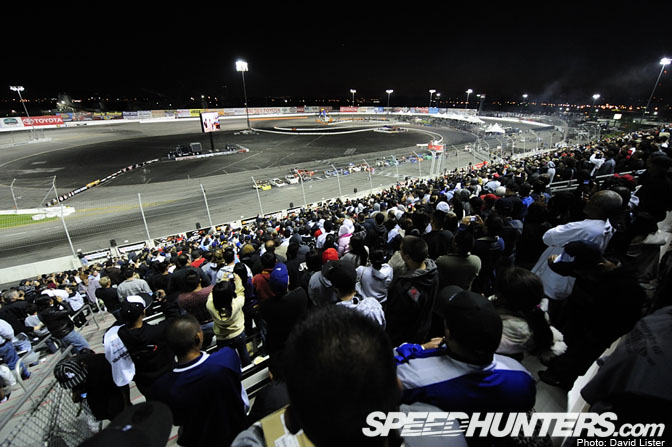 It's only Tuesday, but preparation for the weekend's Formula Drift finale at Irwindale Speedway is already in full swing. It's been nearly two months since the last FD event in Sonoma, and the drivers are fired up to finish the season on a high note. There are a number of storylines heading into the event, and we thought we'd take a look at at some of them in this quick preview.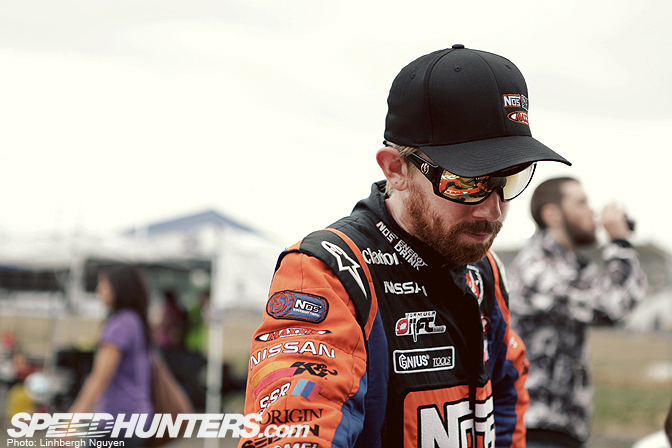 The biggest story is the race for the season championship. Sam Hubinette, Rhys Millen, and Tanner Foust have taken all of the championships since start of Formula Drift in 2004, but it looks like we will have a new FD champ this year. Chris Forsberg has built a healthy lead in the points standings and barring a major setback at Irwindale, he has an extremely good chance at wrapping up his first FD championship this weekend.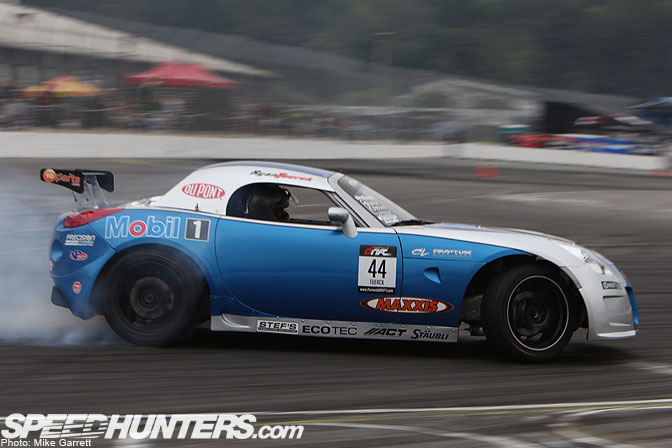 Ryan Tuerck has also had an outstanding season in 2009, and he heads into Irwindale holding on to second place in the standings.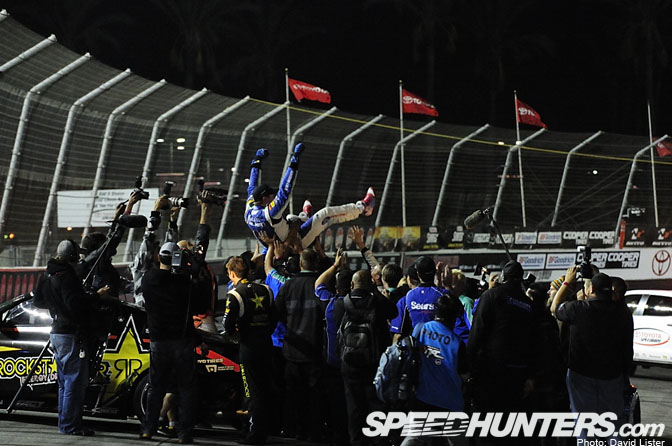 And then you have "Mr. Irwindale" Vaughn Gittin Jr. coming right behind Tuerck in third place. JR won the Irwindale event last year in his old Mustang, and he'll surely be out looking for a repeat in the new car.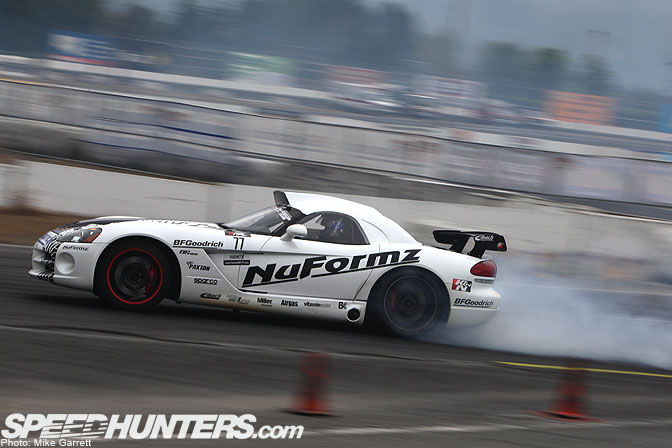 Samuel Hubinette is currently holding onto four position in the points standings. This will be an emotional event for him and the NuFormz team following the tragic loss of Shaun Carlson.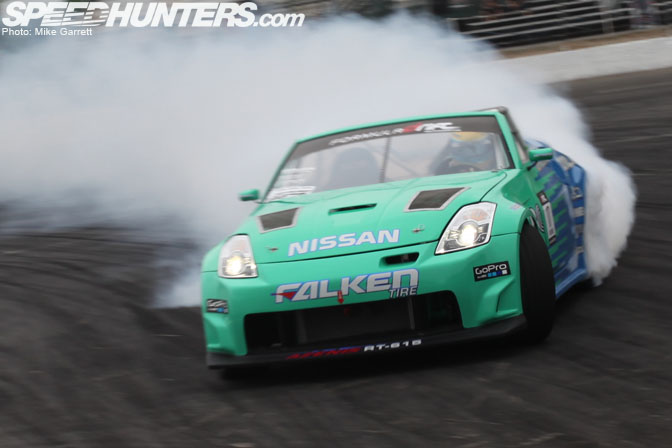 A mechanical failure in Sonoma put an end to Tyler McQuarrie's championship hopes for this year, but he'll be looking to finish up '09 with another strong performance.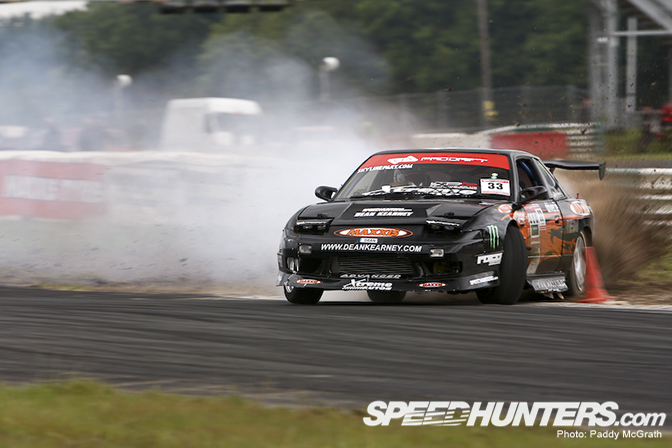 Irwindale will also be attracting some international talent this year, with Dean "Karnage" Kearney making the trip to California to compete in an Intec Racing-prepped Silvia.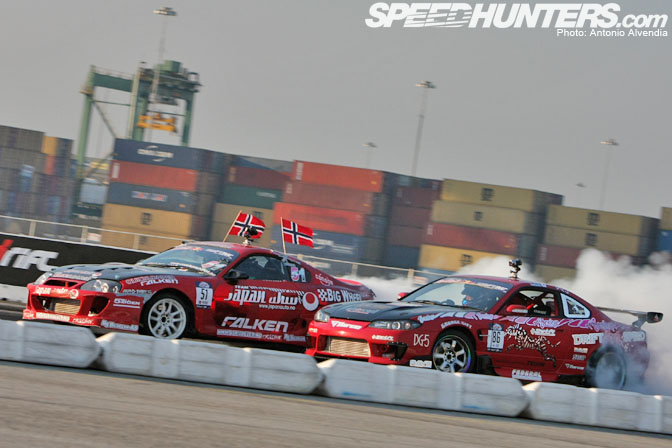 Fredric Asabo has also flown in from Norway and is ready for another go in the Japan Auto Supra. In the photo above we see him running with Katsuhiro Ueo at last year's Red Bull event in Long Beach. Ueo will also be at Irwindale to finish up his first season of Formula Drift competition.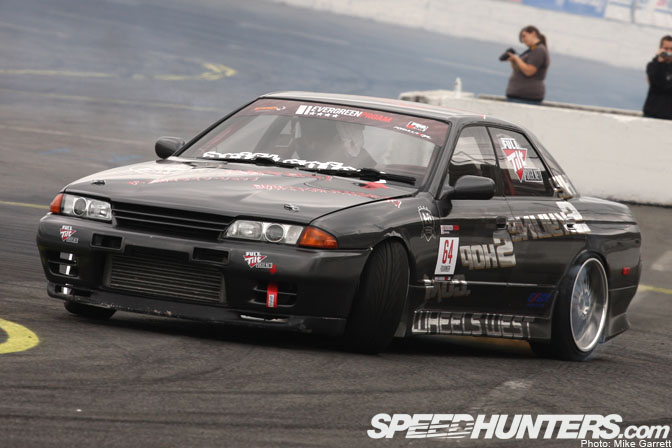 FD Pro Am will also be in action this weekend with its final round before the finals (also held at Irwindale) next month.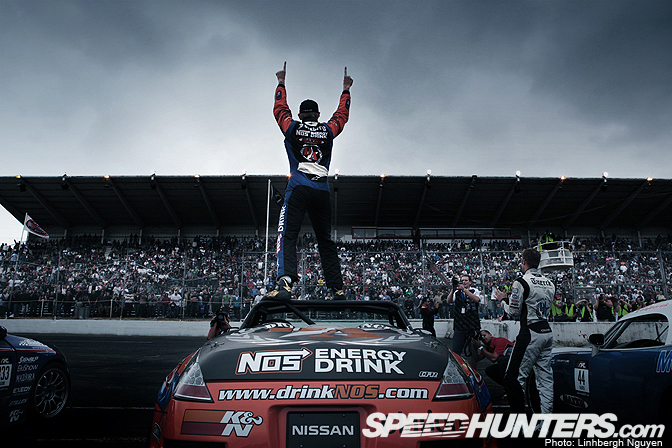 So, does anyone have any predictions for the event winner and season champ? Forsberg's chances for the title look pretty good, but anything can happen….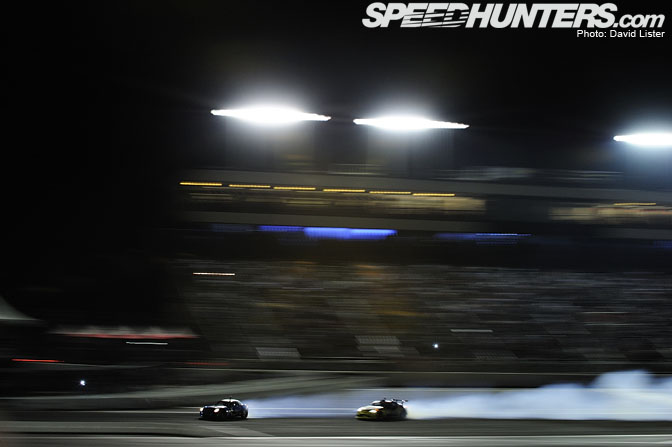 Whatever happens, we can't wait to get back to the House of Drift this weekend to see what goes down!
See you there.
-Mike Garrett