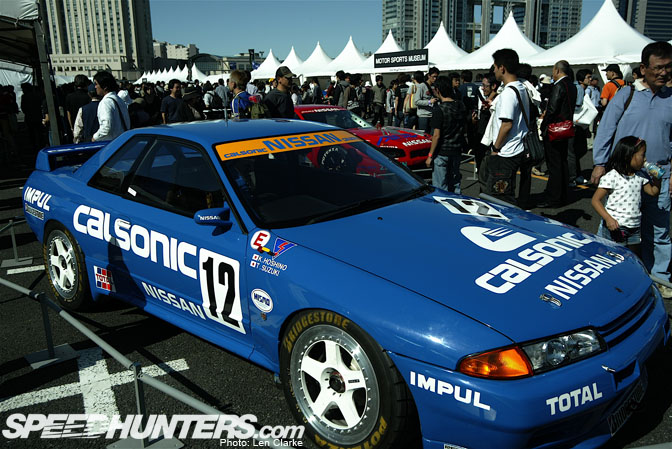 October is one of the best months of the year in Tokyo – and not just because the weather's getting a lot cooler, it's also due to the huge number of motorsport-related events being held in and around the city.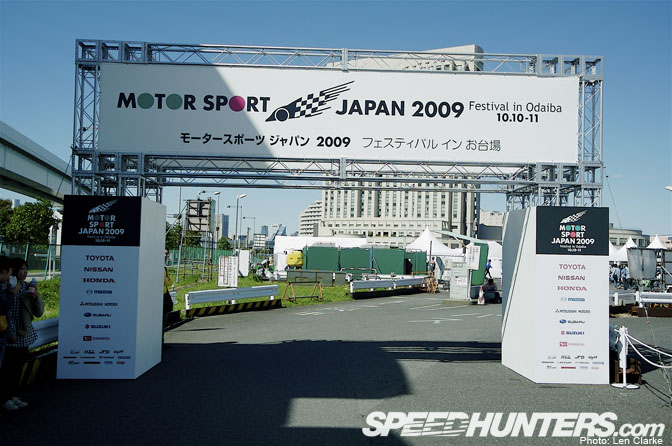 Last weekend was a good case in point: the 4th running of the massively popular Motorsport Japan was held once again in the waterfront district of Odaiba, just across the bridge from downtown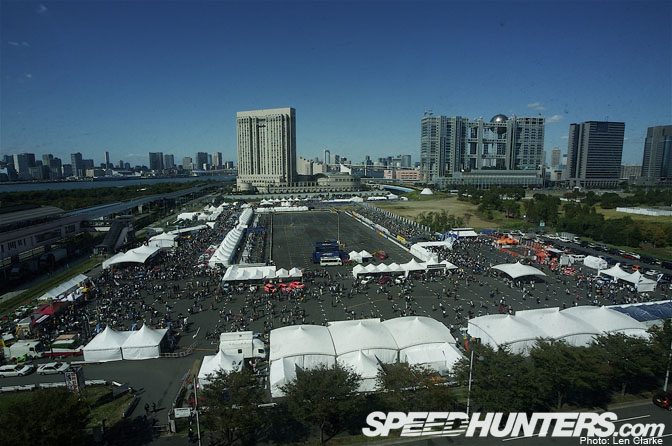 As in years past, there was support from no fewer than eight – count 'em, eight of this country's biggest car manufacturers (Toyota, Nissan, Honda, Mazda, Subaru, Mitsubishi Motors, Suzuki and Daihatsu), with a whole host of cars and stars from each of the makes' stables.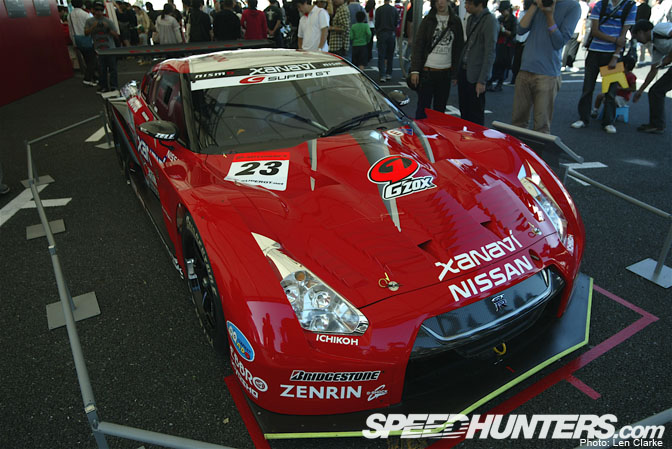 Since Japan has such a rich and diverse motorsport heritage, fans of disciplines from Group C to touring cars to formula racing (F1, Formula Nippon, F3, Formula Dream, IndyCar etc. etc) to rallying – all the way to national-level gymkhana (taken very seriously in Japan) and everything in between – were sure to be satisfied with what was on offer.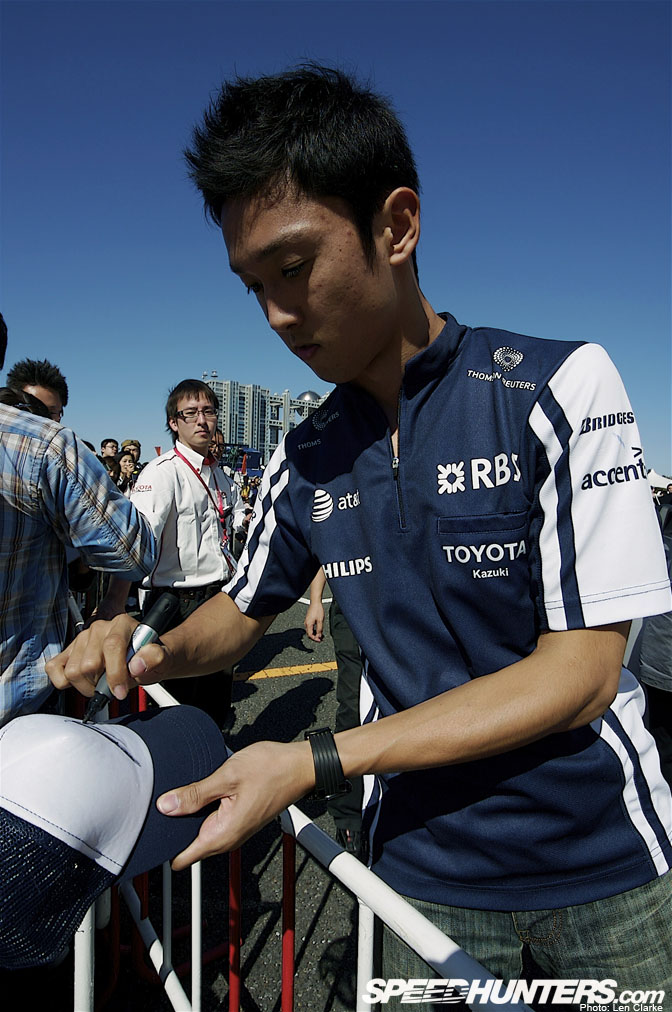 Williams F1 driver Kazuki Nakajima signs autographs for hordes of adoring fans – the guy couldn't move without getting mobbed!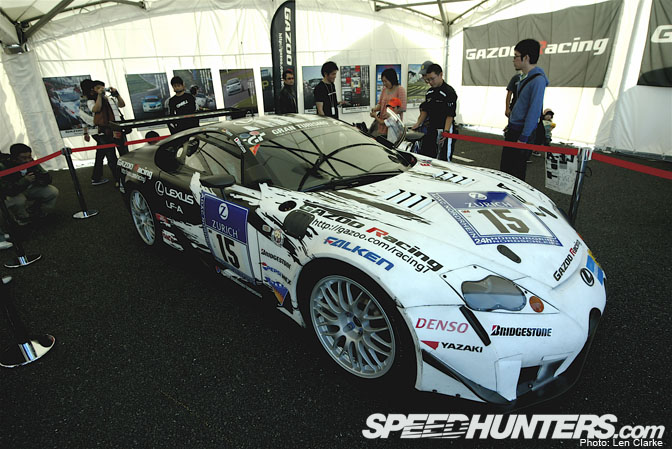 Here's the Lexus LF-A, as raced in 2008 and 2009 at the 24 Hours of the Nurburgring. No word yet on whether Toyota is actually going to release the car for sale to the public – but rumours have been rife for months, and months, and months…. At least Mr. Akio Toyoda was one of the pilots of the black and white machine around the daunting circuit – it can't be bad having a carmaker's CEO that's into racing!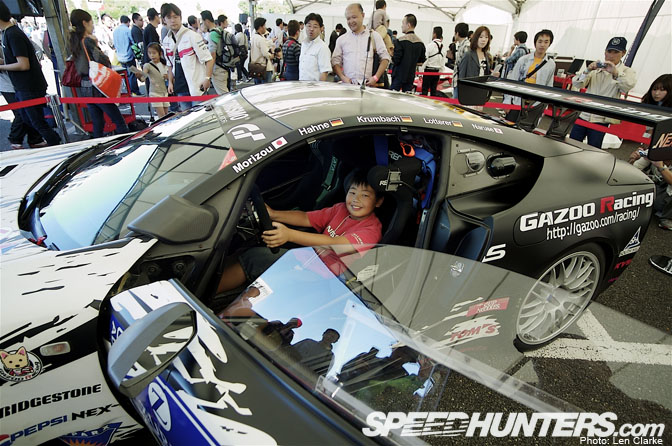 As is common in Japan, there's always lots of focus on what's cool for kids. It's a great way for the next generation to get excited about motorsport – and judging by the looks on their faces, works a treat!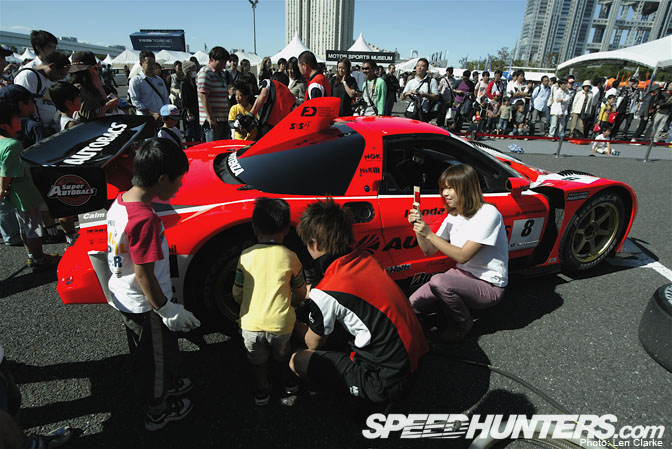 Here are two images of young motorsport fans getting to do wheel changes, one on the #31 Swift FN09 of current Formula Nippon champion Loic Duval, and the other on the #8 ARTA NSA of Ralph Firman and Takuya Izawa.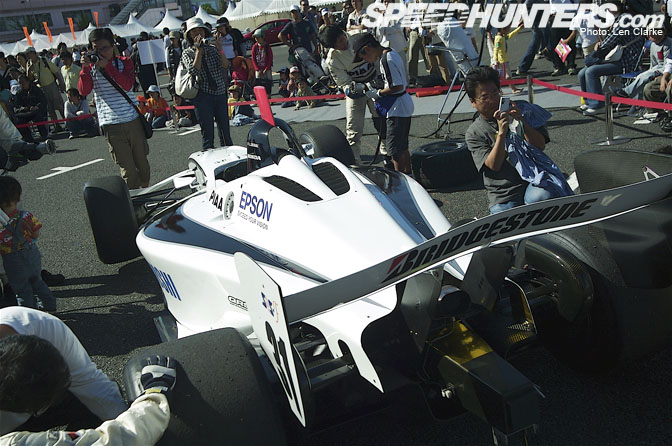 The equipment's all real – and while it was kind of hilarious watching a lot of them drop the air guns (impact wrenches) when they hit the triggers, no doubt it's left them all with a cool, lifelong memory.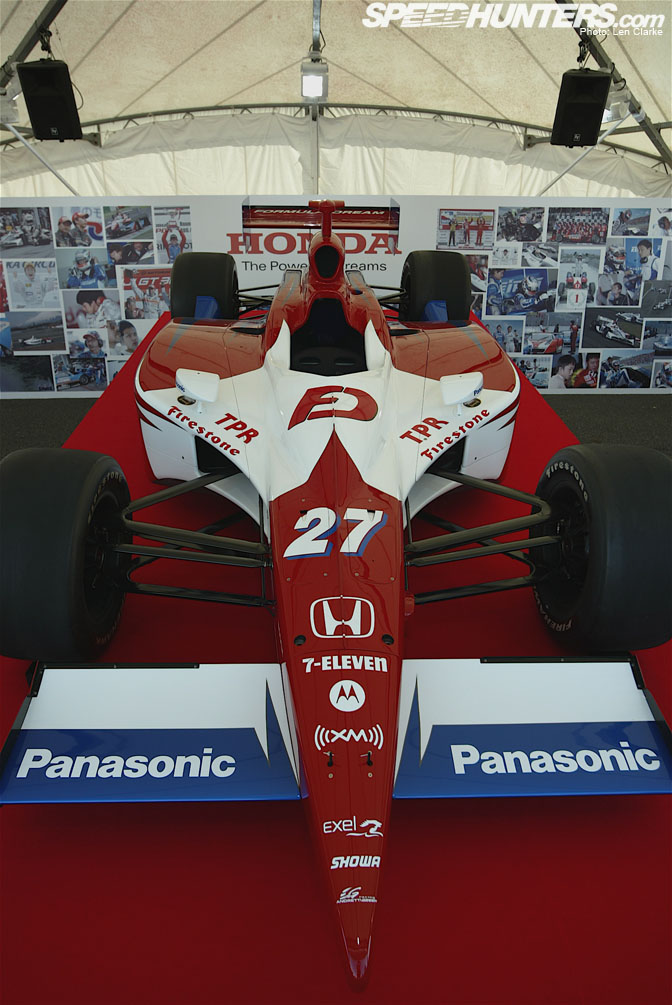 The IndyCar Series is really popular in Japan, and last year's Rookie of the Year Hideki Mutoh a big star. While he wasn't on hand (busy in the season finale at Homestead that weekend), his car was, in effect representing the pinnacle of the Formula Dream ladder.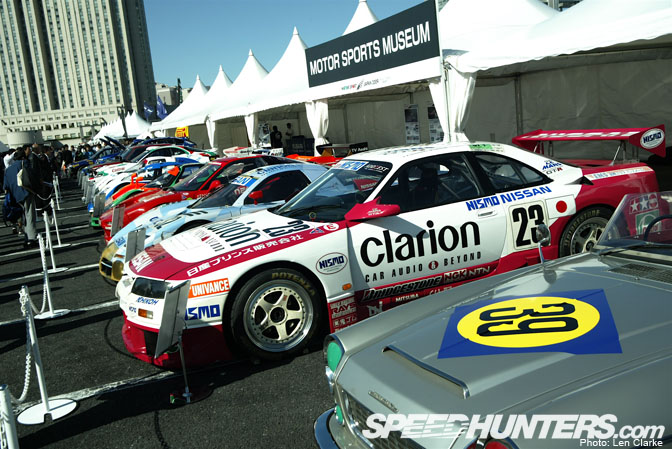 Nissan are, without doubt, considered the hardest 'pure-race' of the Japanese manufacturers – and enjoy unequalled status as a result. Hey, their on-track success speaks for itself!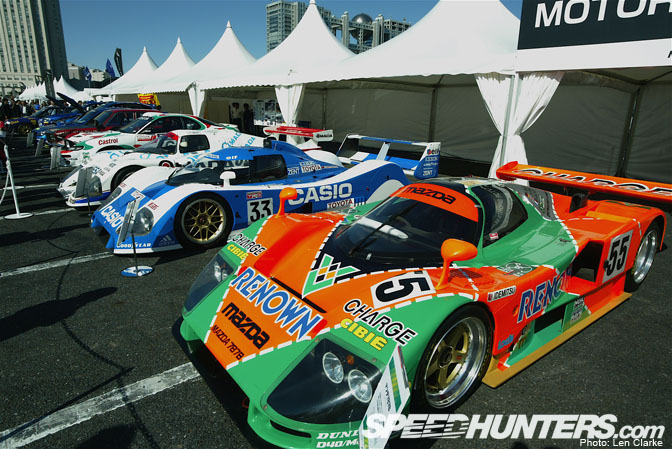 Group C racers, such as this Mazda 787B, the car that won the Le Mans 24 Hours in 1991, are huge crowd pleasers. This machine not only took the laurels at La Sarthe, it was historic also as it was the first victory by a Japanese manufacturer – a record that has yet to be broken.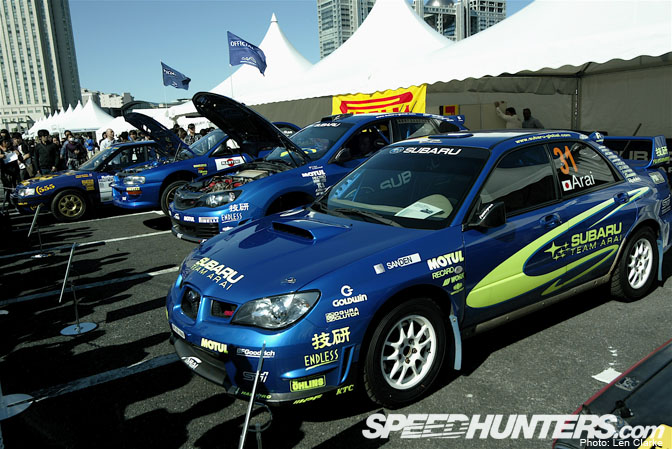 In the world of rallying, Subaru has no rivals in the minds of most Japanese motorsport fans. While Mitsubishi have also been successful, there's simply no substitute for Subaru's 'true blue'. Toshi Arai is literally a god in Japan, his Group N Impreza sat beside this year's model and a pair of Group A cars as campaigned by the late, great Colin McRae.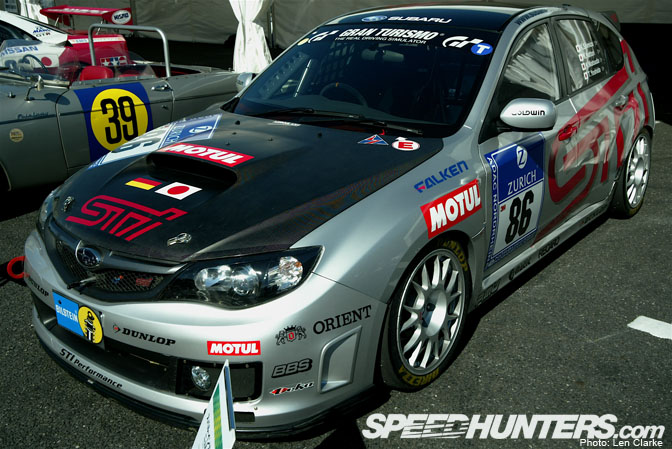 The Impreza that ran at this year's 24 Hours of the Nurburgring.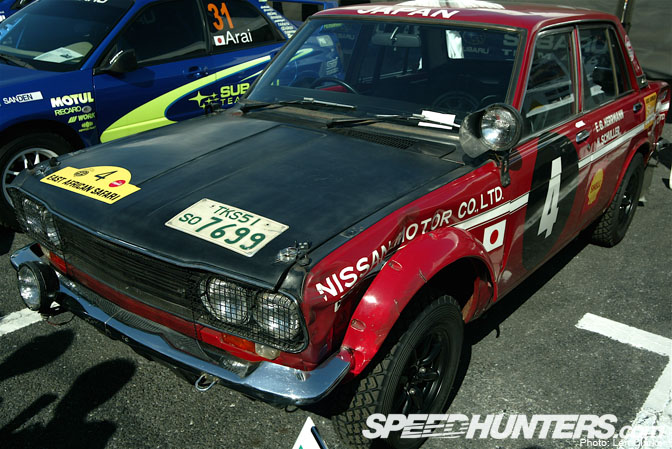 Classic Datsun 510 (Bluebird in Japan) from the Safari rally in the early '70s.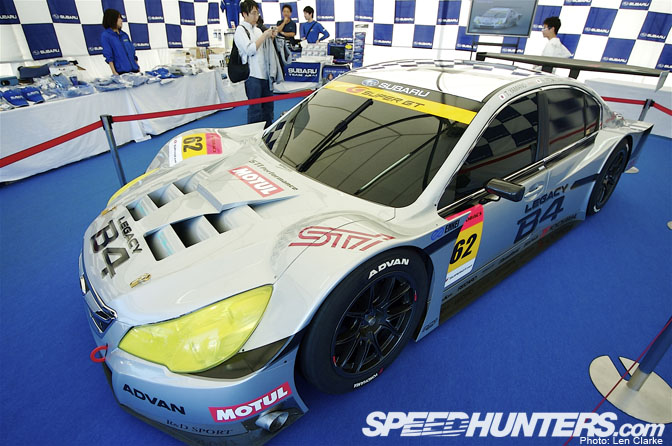 A pair of shots of the latest STI-supported initiative: here with a far more appealing stance thanks to the wheels that fill out those enormous arches.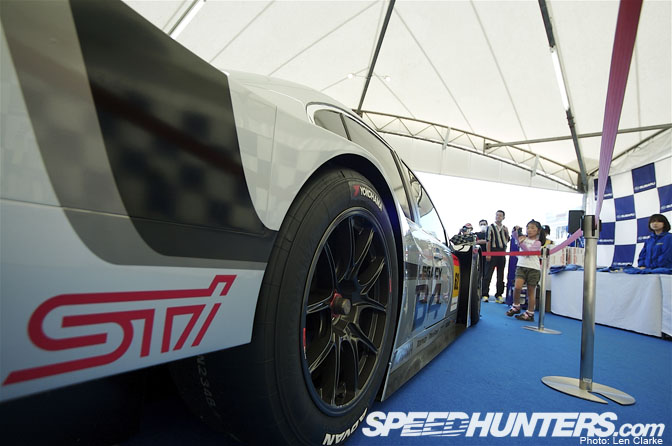 Let's hope the car that comes to Motegi in early November looks more like this!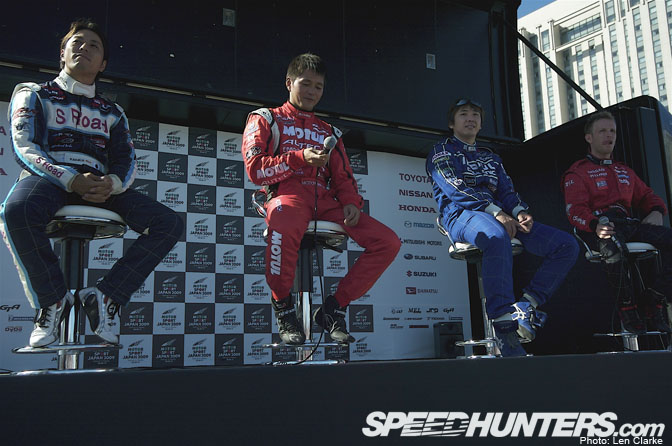 The drivers 'Talk Shows' are extremely popular events where the audience can ask all sorts of questions to their heroes – hilarious at times!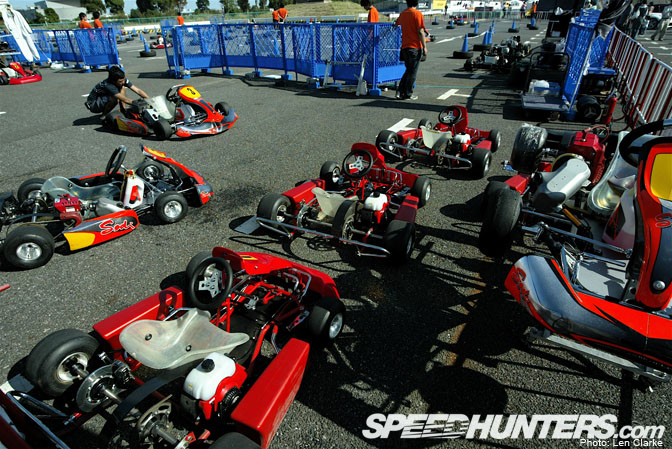 Kids' Karting is another really well-attended part of the overall show. Children as young as 3 years old can get behind the wheel of (electrically-powered, with a supervisor in attendance) karts and experience the start of something that could give them direction for life!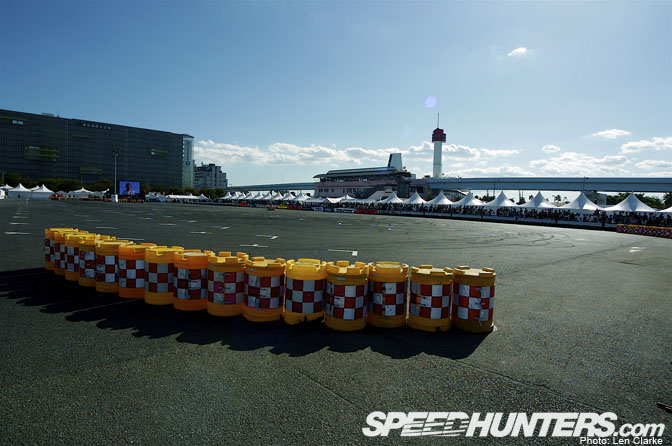 A view of the 'LIVE' area, where demonstration runs of a variety of cars were given.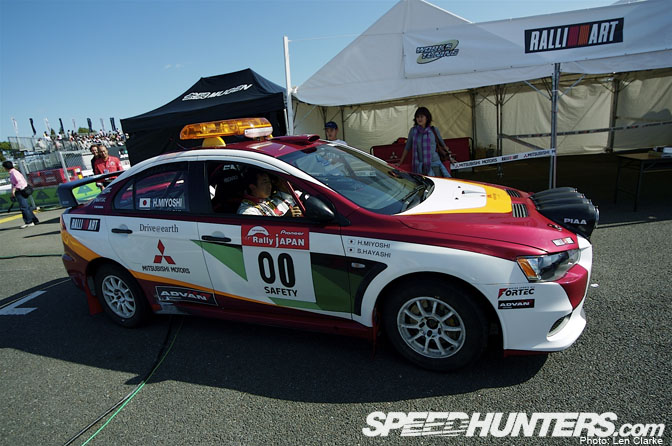 The '00' car from last year's Rally Japan.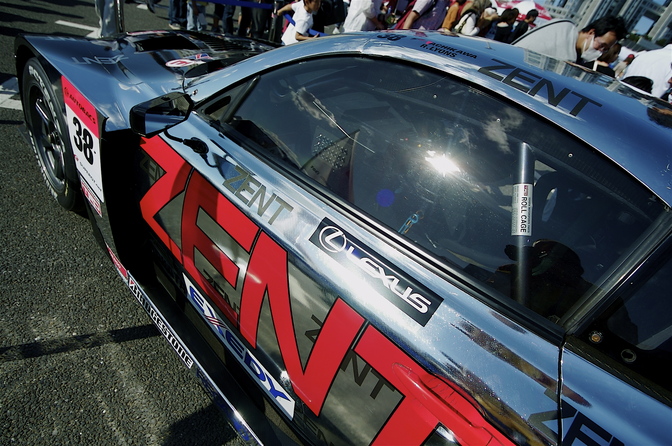 This year's #38 ZENT Cerumo Lexus SC430 challenger from SUPER GT – mirroring the intensely bright sunshine that bathed the entire two-day event.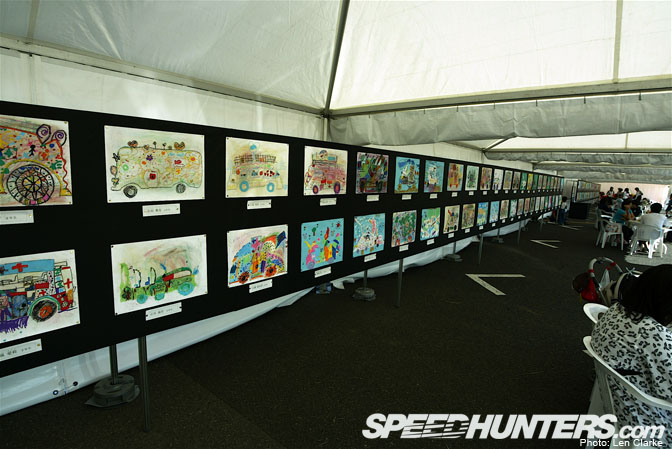 Kids' drawings of racing cars – big with the many young families that came out.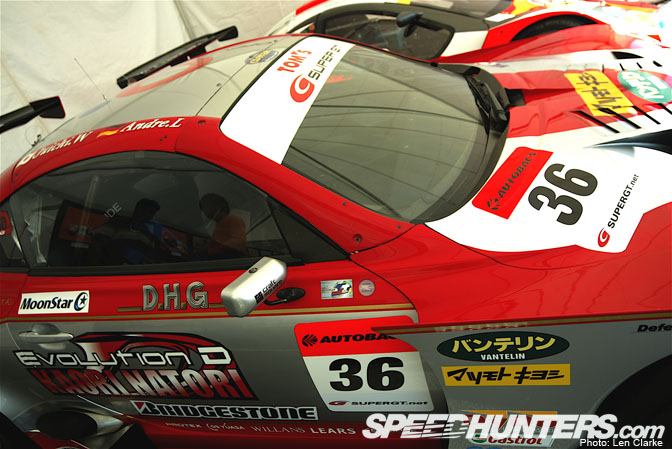 The #36 Lexus SC430 that took Andre Lotterer to his first SUPER GT title, while teammate Juichi Wakisaka got his second championship in the same car.
Hope you enjoyed my coverage of the show!
-Len Clarke