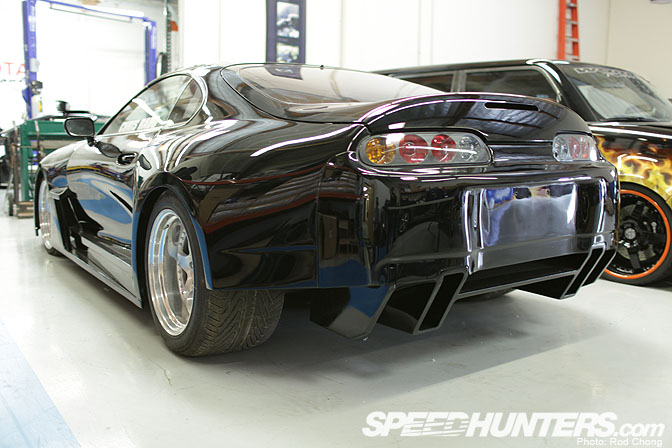 I'll finish up blogging about my recent trip to California with a quick story about the journey from the hotel to the airport this past Monday.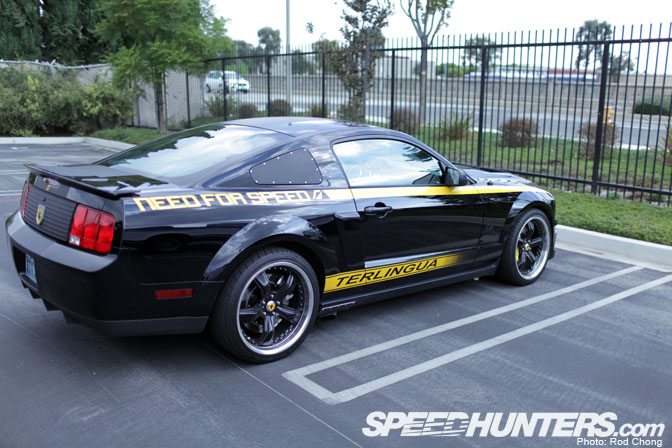 The plan was to drop off the NFS Terlingua off at Shelby's LA HQ and
take a cab to LAX, but this isn't exactly how things turned out.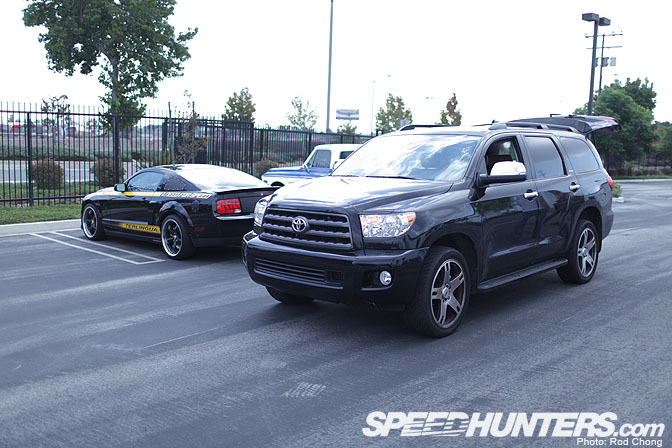 So here we are parking up the Mustang for another sad good bye. The giant SUV belongs to everyone's favourite Scion stalwart, Chris Rado. Some of you may remember we featured this supercharged 600 hp truck exactly one year ago. I had breakfast with Chris that morning and he kindly offered to drive us to the airport. On the way there we decided to drop by his shop to see the latest projects first hand.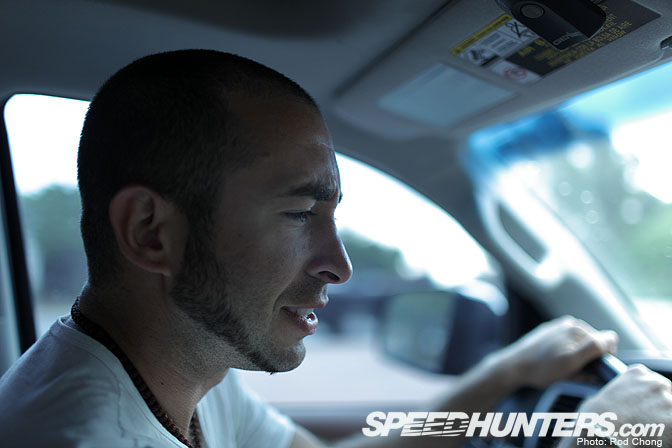 It's always a bit of an adventure getting in a car with Rado as he tends to be a bit of a speed demon on the road. But his driving is so smooth that slicing through LA traffic is a pretty relaxing.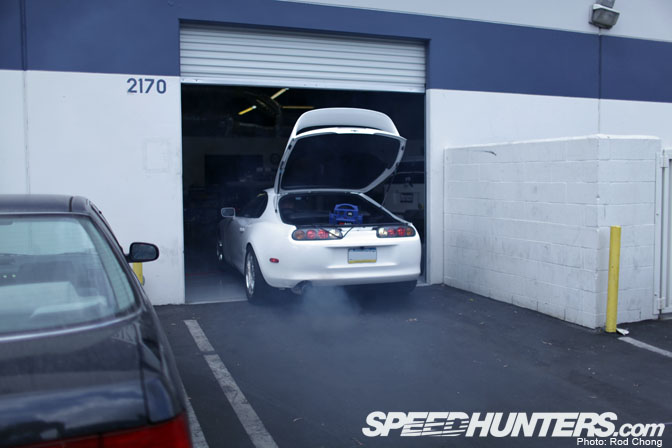 We arrived to see Chris' street Supra backing out of the shop. It's in the middle of getting some engine work done.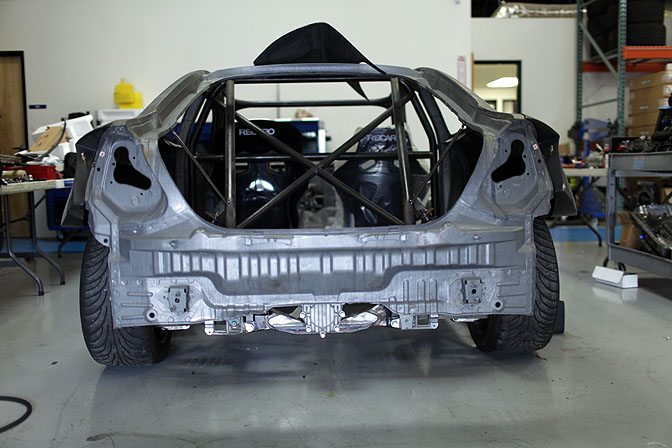 The AWD tC time attack car is taking form and will debut as a build mockup at SEMA in less than 2 weeks time. The drive train is really coming together but parts of the unibody is about to get hacked apart and replaced with carbon fiber. That roof will be gone very soon!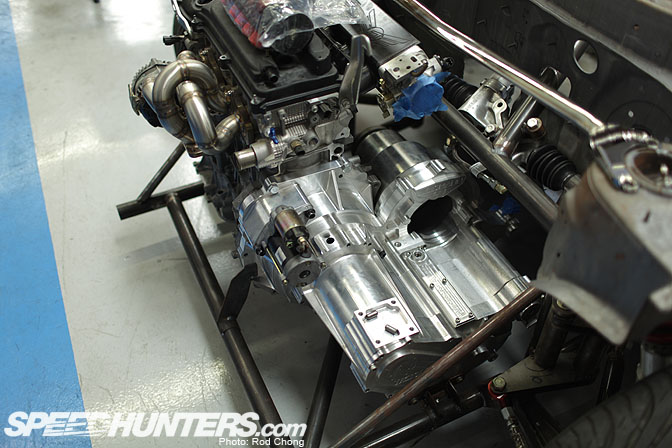 Check out the trick custom fabricated Wesmann transmission; the secret to the AWD system… Chris has the ambition to create the fastest time attack car in the world and I'm sure he'll achieve this goal with this new built. He's planning to run gobs of power (1100 hp +) and has a new front aero concept planned for the AWD tC.
Sierra Sierra, AMS and Factor X better be watching their mirrors when this new car debuts next year!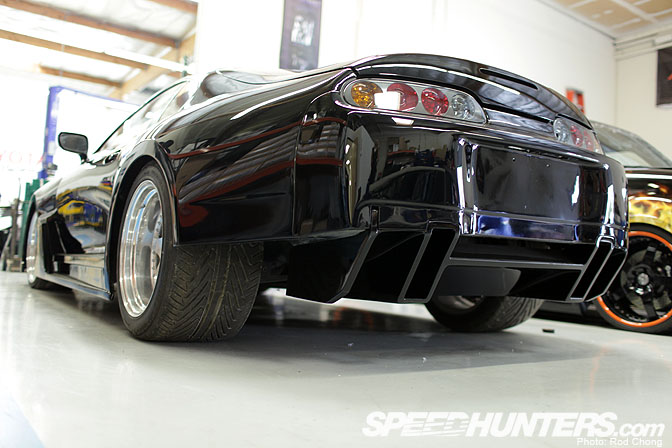 Monday was also the first time I laid eyes on Chris' metal wide body Supra project.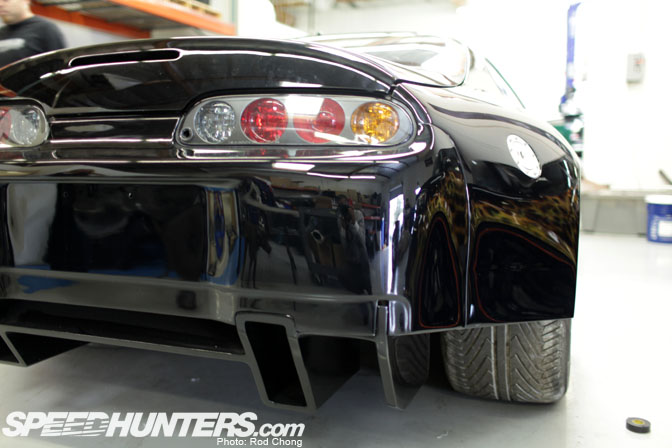 This car will be used for standing mile and top speed events.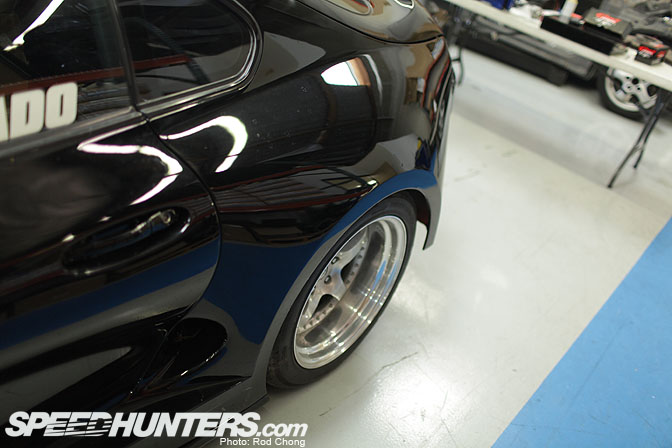 The craftsmanship and metal work is pretty stunning to behold. Chris has been showing me bare metal snaps on his iphone for the past year but I unfortunatley missed this part of the build.
The wheels are placeholder in case you were wondering.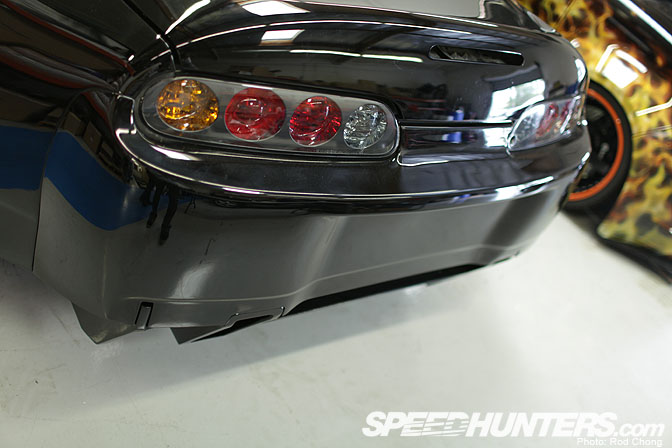 The car is actually built from Chris' last drag racing Supra shell. This is the last MK IV chassis he raced before switching to an FF Integra drag car.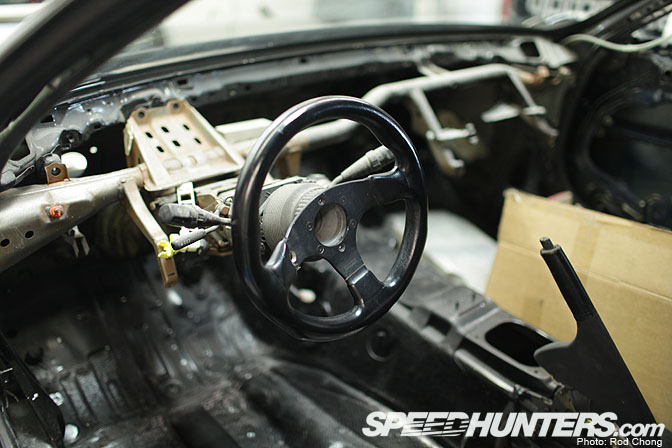 You can see evidence of this drag racing past in the cockpit.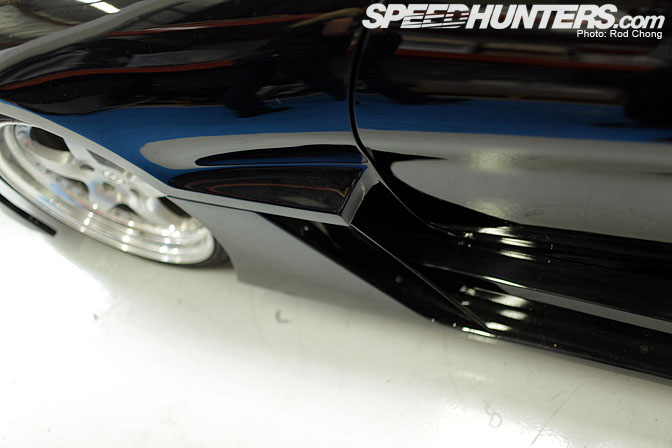 Chris' cars always have a certain style to them and this Supra is no exception. Plans are for a twin turbo Tundra based 6L v8 engine with a power target of around1200 hp on pump gas and 2200 hp on race fuel.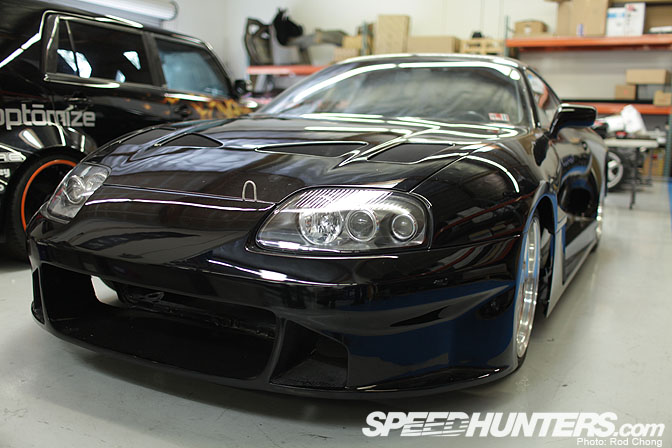 The only carbon bit on it is the nose. The original metal work for the front was wrecked while taking molds.
I'm sure you'll agree it's quite a beautifully designed kit. A splitter and wing will complete the look.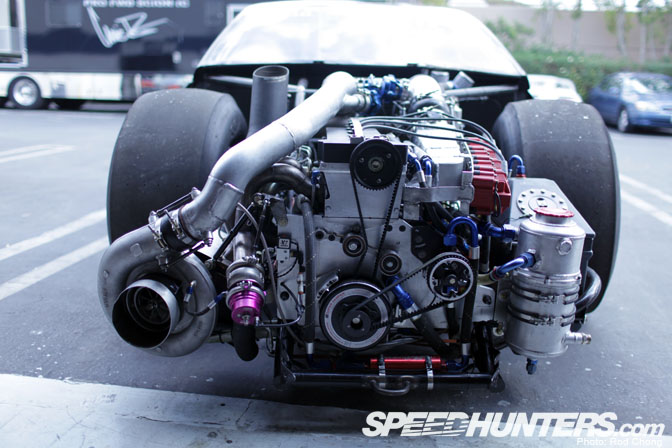 Before leaving for LAX we also had a look at Chris' drag car engine. I've seen this car previously at the Twins Turbo shop but have never seen it unclothed.
In looking at what Chris and World Racing have achieved with this build, I have high hopes for the success of the AWD
Time Attack tC and the 1 Mile Supra projects. When you consider that
they had to independently develop the tech for these front driving drag
cars in a very short period of time, it's quite the achievement.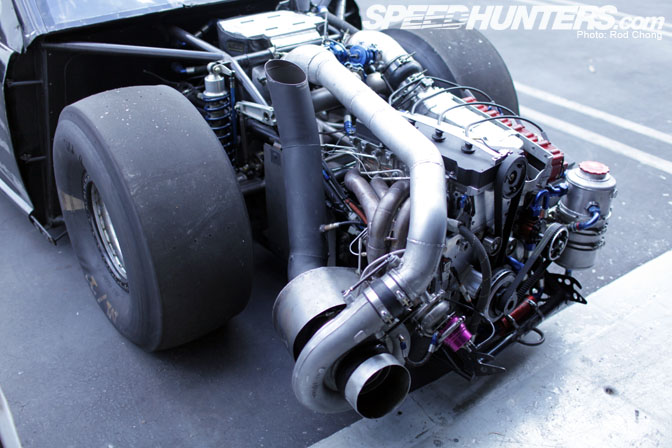 The setup for this car is quite unlike anything I've ever seen previously with the engine block sitting out so far in front of the wheels.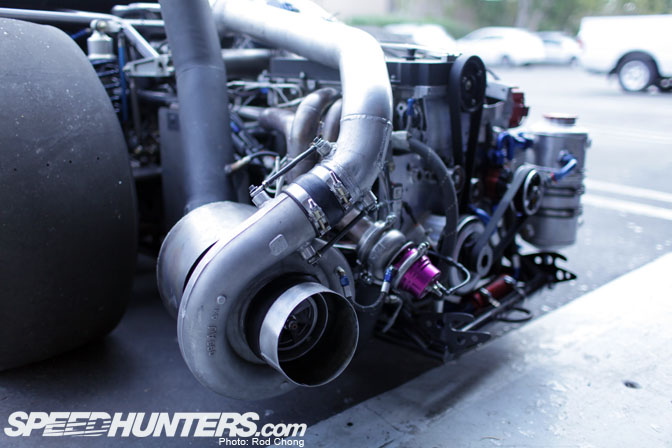 It seems like the time for these FF drag cars is on the wane as most of the teams switch to other disciplines, but they're still quite the marvels of engineering.
Ok next up: Speedhunting in Houston!
:Rod