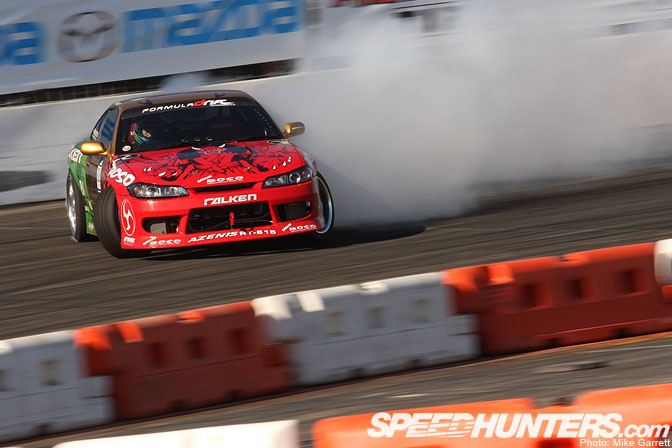 Have you guys had enough Irwindale coverage yet? Hopefully not, because here's some more photos from last weekend's Formula D season finale. Up above we have Ross Petty's S15 looking as cool as ever while smoking up his Falkens through infield bank. By the way, we're trying to schedule a visit to Garage Boso as part of our Driver's Month features. Keep an eye out for it soon.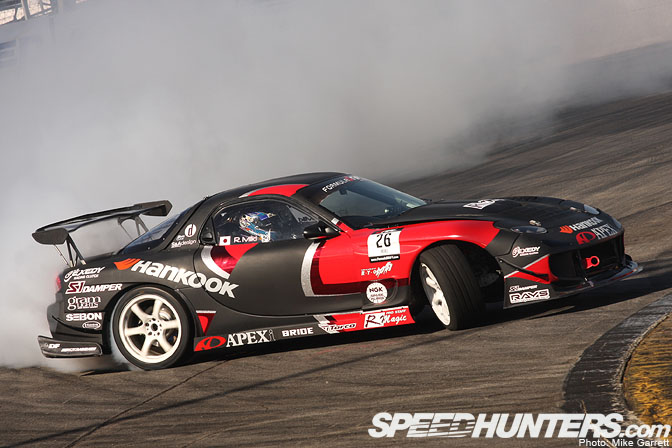 After a few podium finishes earlier in the year Ryuji Miki was hoping to finish off his season big at Irwindale. Unfortunately he failed to qualify for the Top 32 on Friday.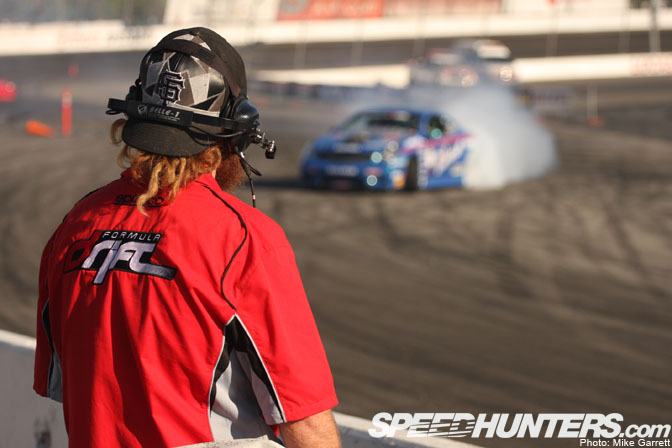 I have tremendous respect for the Formula D track officials. Not only do they keep the events running smoothly, but they have some downright dangerous jobs. I wouldn't want to be standing behind a small k-rail as a drift car slides towards you at 70mph – hoping that he'll be able to make the transition.
Dusk falls on Taka Aono's AE86 during qualifying. Even without the backing of a big sponsor, Taka was able to run hard at all the FD events this year. Once again, Taka keeps the hope alive for the Corolla fans.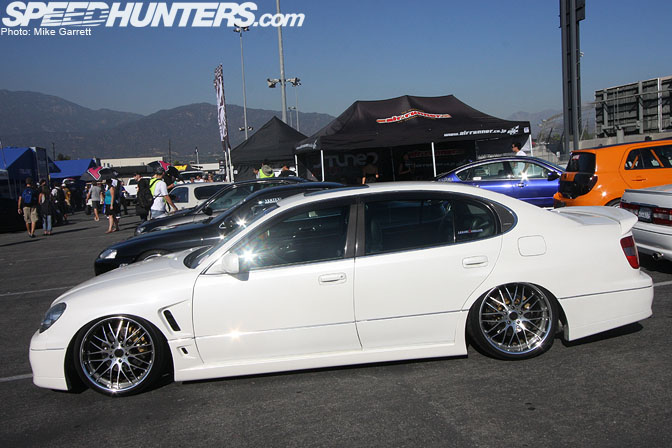 More VIP action from the car show with this slammed Lexus GS. It seems like every time I go to an event, there are more VIP cars popping up.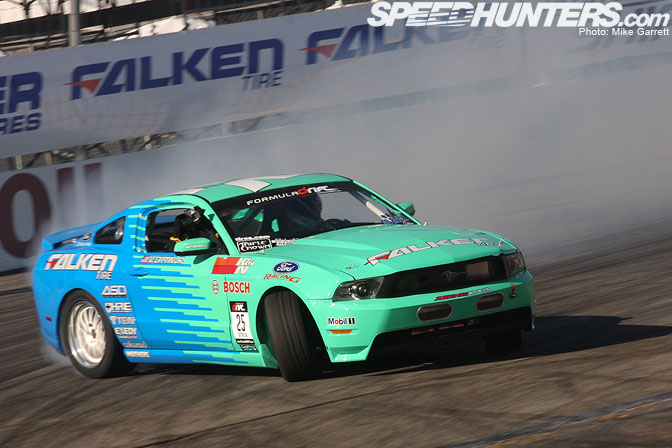 With a few Irwindale wins under his belt, Vaughn Gittin Jr. was a favorite to win the event again this year.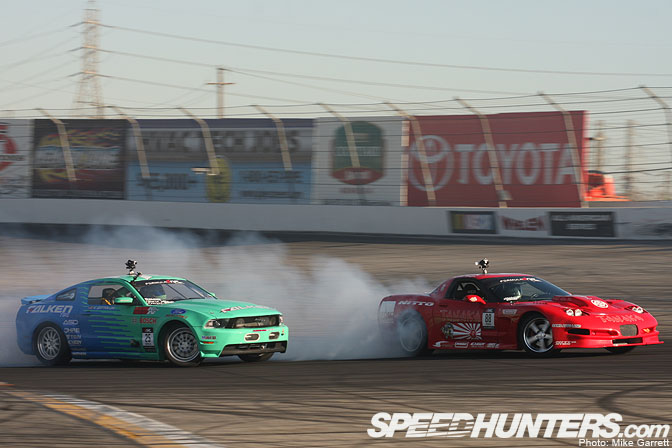 But it wasn't to be. Alex Pfeiffer and the Tanaka Racing 'Vette knocked JR out in the Top 32.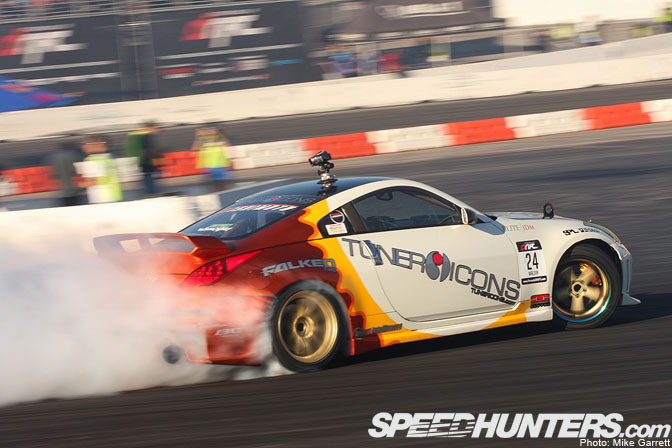 Matt Waldin is another driver who's shown a lot of promise this year, running in both the United States and in Canada, where he won the DMCC series championship.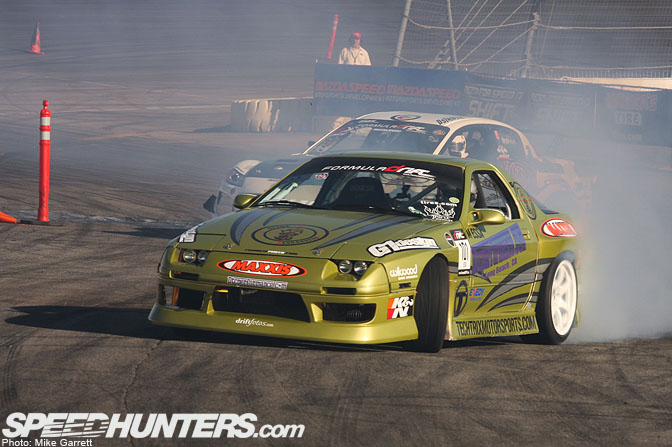 Michael Essa leading Kyle Mohan through the transition during practice on Friday afternoon. Essa had a great rookie season this year, competing in nearly all the events on the schedule.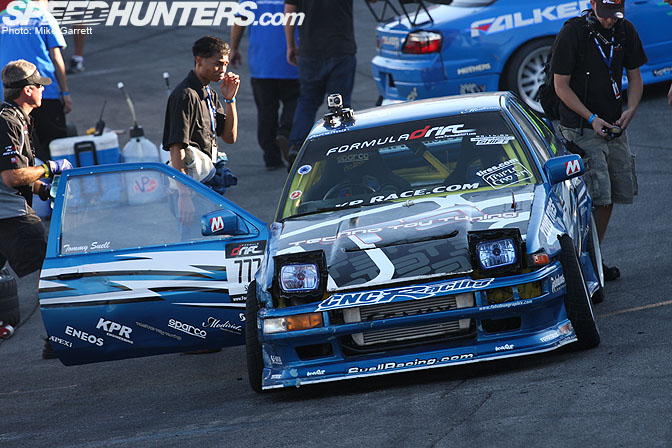 Tommy Suell takes a quick break before qualifying, where he laid down his impressive fourth place run.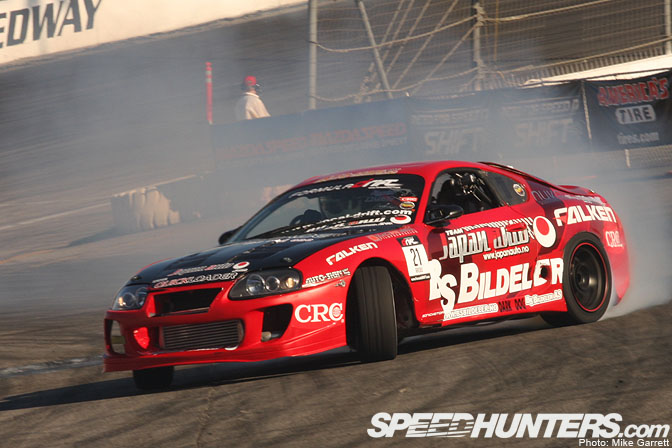 Another shot of Fredric Aasbo and his Supra. I wonder what the future has in store for Fredric and his USA plans?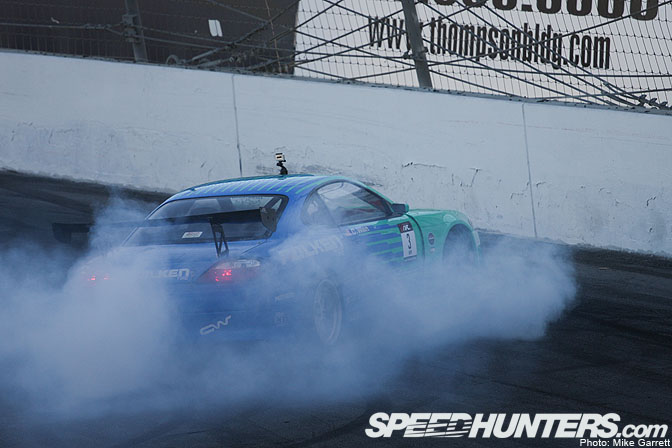 Calvin Wan warms up his Azenis before heading out for qualifying.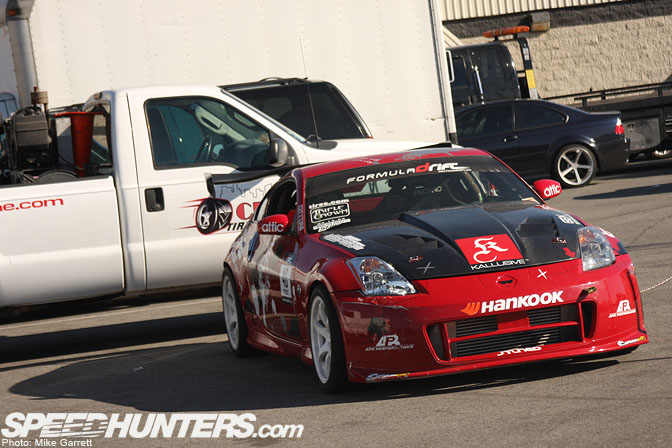 Mechanical problems may have stopped Carl Rydquist from running in his 350Z, but he nearly made up for it with his performance in the NFS Shift time attack comp.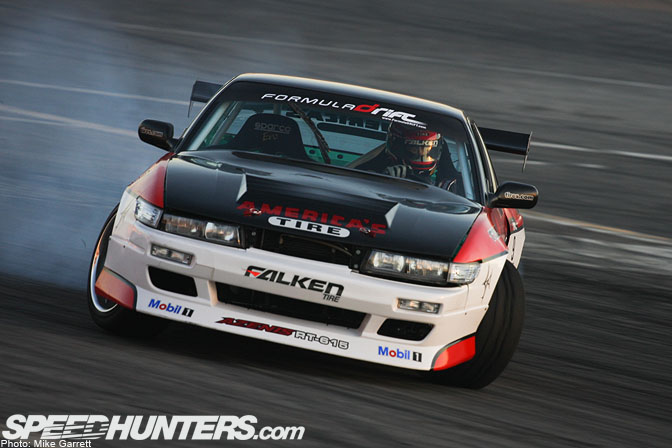 It looks like Dai Yoshihara is feeling right at home in his new S13. He made it all the way to the Top Eight before being eliminated by Tanner Foust.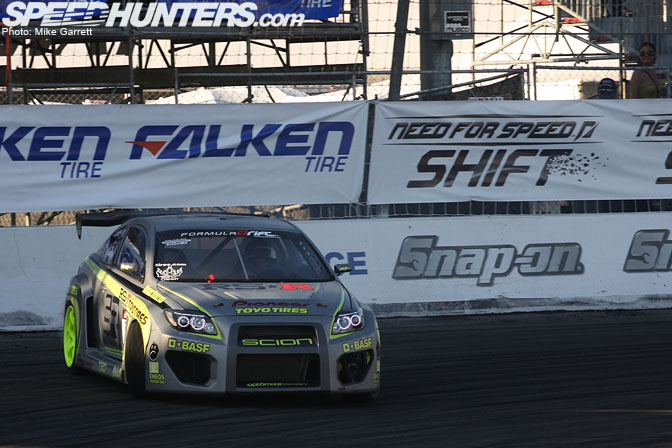 Ken Gushi ran very well during the second half of the 2009 season. It seems the kinks have finally been worked out of the car's driving set up, now the team just needs to fix the reliability issues that cost them a lot this year.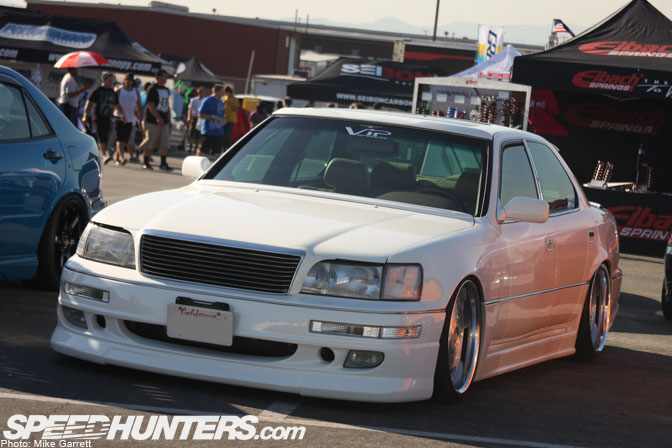 I really liked this UCF10 LS400 in the car show. Even as it nears 20 years old, the first generation LS still looks as classy as ever.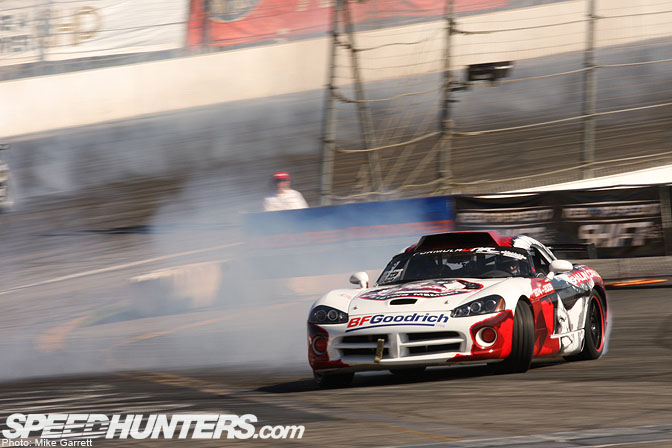 Sam Hubinette's driving seemed even better than usual in Irwindale, as he ran in memory of the late Shaun Carlson. On a lot of his runs Sam looked unstoppable, particularly on the transition from the bank to the infield.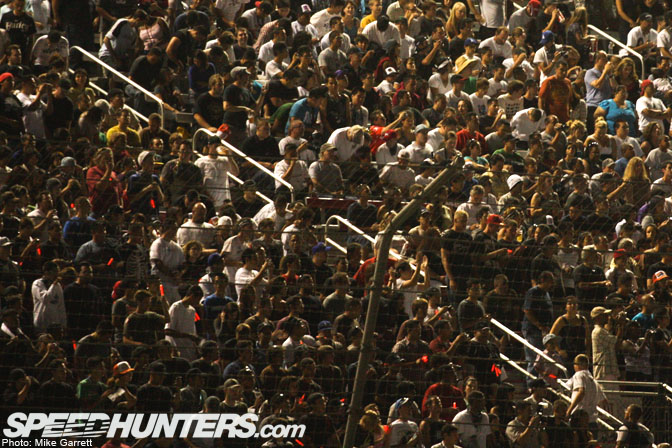 Ah yes, always a packed house at Irwindale. Luckily we won't have to wait too long before heading back to the House of Drift.
In fact, we'll be back there next month for the Formula D Pro Am finals!
-Mike Garrett