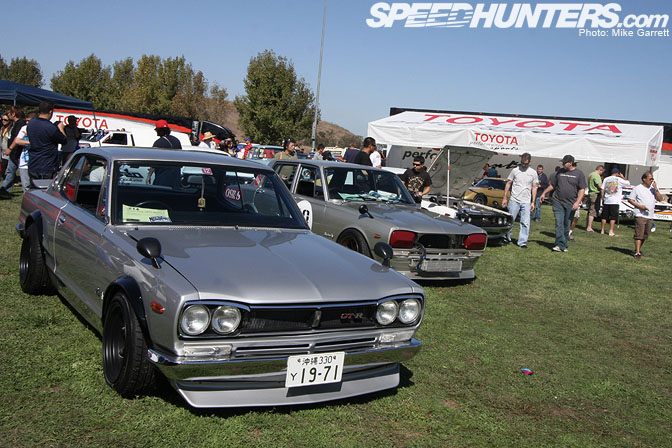 As you are reading this I'll likely be making my way up to Monterey for the weekend's American LeMans race at Laguna Seca. In the meantime – here's some more JCCS photos to enjoy! Up above we can see a few of the Hakosuka Skylines at the event, including a two-door wearing US military tags from Okinawa (evidenced by the "Y" on the number plate). What better souvenir to bring back from your time in Japan than a certified legend on wheels?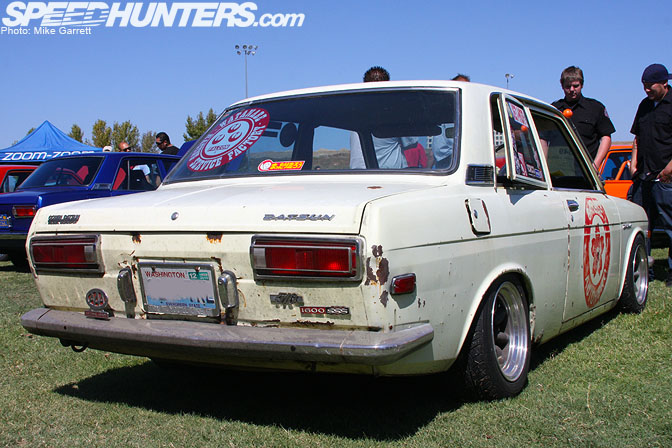 The Garage Autohero 510 drew a lot of onlookers with it's patina-covered body, low stance, and unique turbo setup.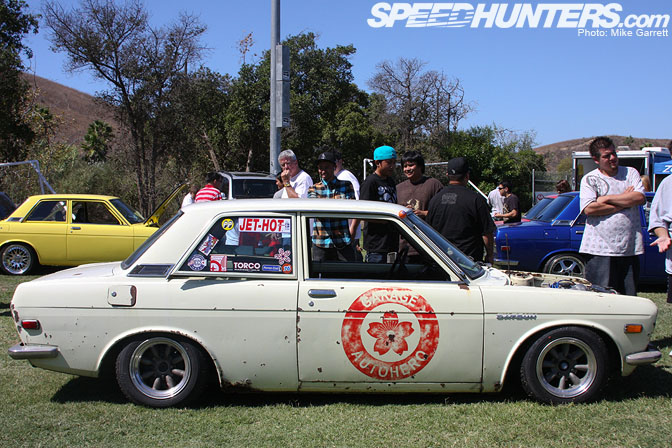 The car was driven from Washington all the way to SoCal for JCCS. Talk about dedication!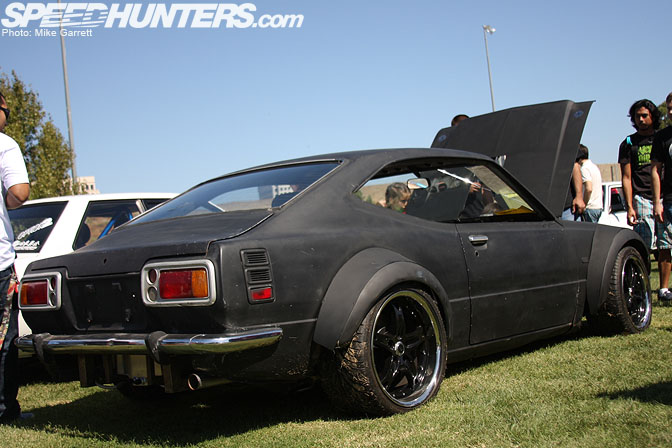 However, there was no car at this year's show that generated more buzz than this wild '75 Corolla SR-5. Every time I walked by the car was surrounded by people, making it nearly impossible to get an unobstructed shot.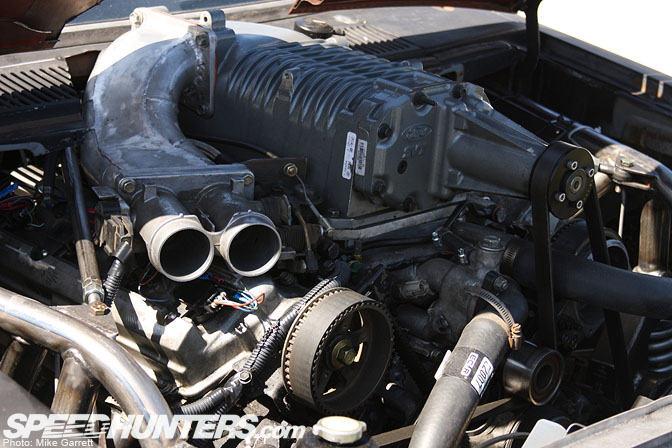 That may be a Ford SVT blower, but it's sitting on top of a Lexus 1UZFE four cam V8. The little Corolla is also sporting a fully customized chassis with Lexus SC400 suspension front and rear, and a JZA80 Supra rear diff.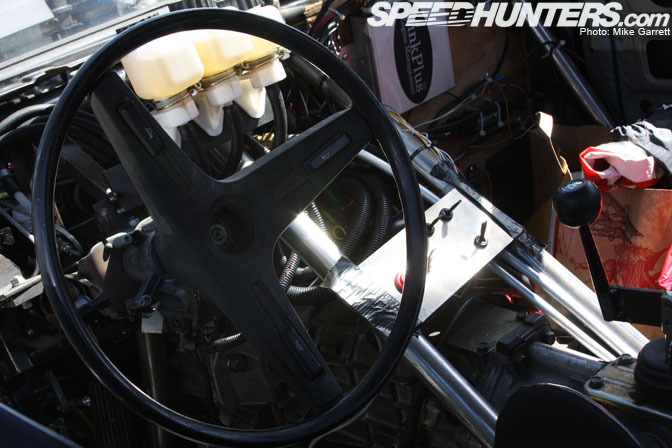 Yes, that's the cockpit. The shifter operates a Camaro Z28 T56 six-speed modified to fit the Lexus V8. Now you can see why this monster attracted so much attention.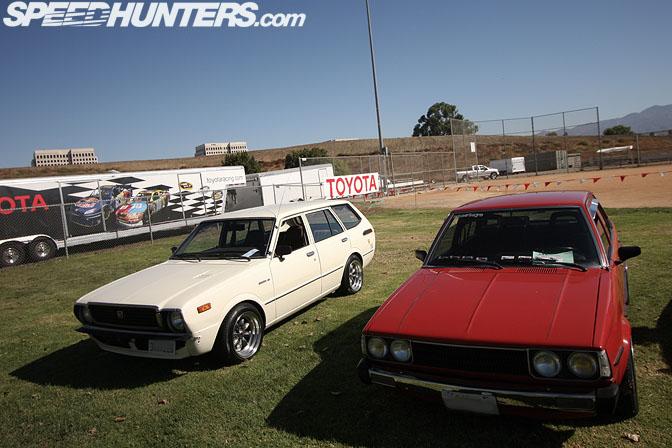 Here's some more Corollas of a slightly tamer variety – no less enjoyable of course.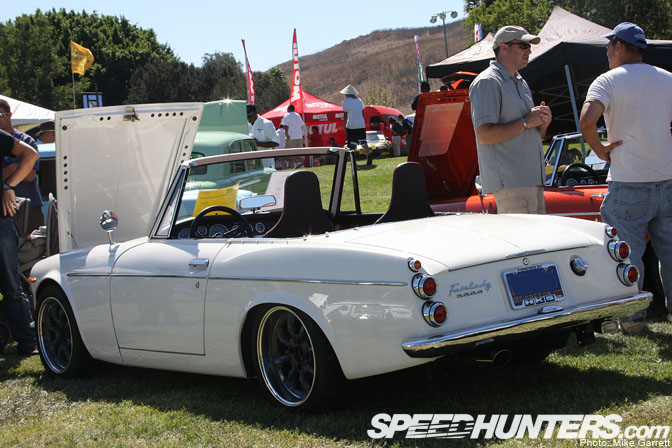 This immaculate Fairlady Roadster from Oregon was equipped with SR20DET power. Incredible attention to detail on this build. If the engine wasn't decades newer than the car, you'd think it was a factory option.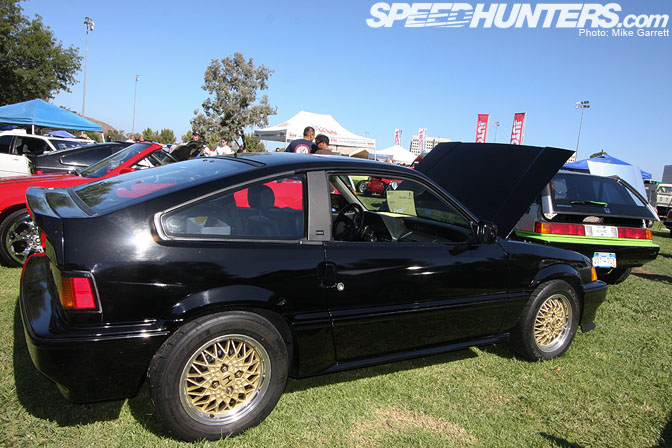 As traditional Japanese classics like the 510 and Z get older and more expensive, will newer models like this first gen Honda CRX become the next big retro project cars? I remember spending time behind the wheel of a first gen 'rex before I even had my learner's permit…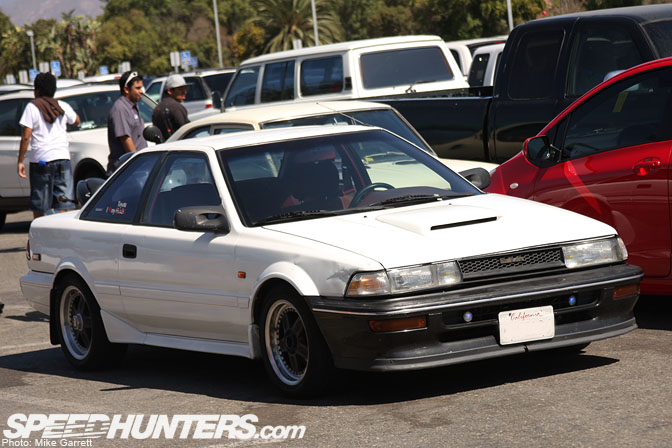 This AE92 Corolla with a JDM Levin conversion was spotted in the parking lot.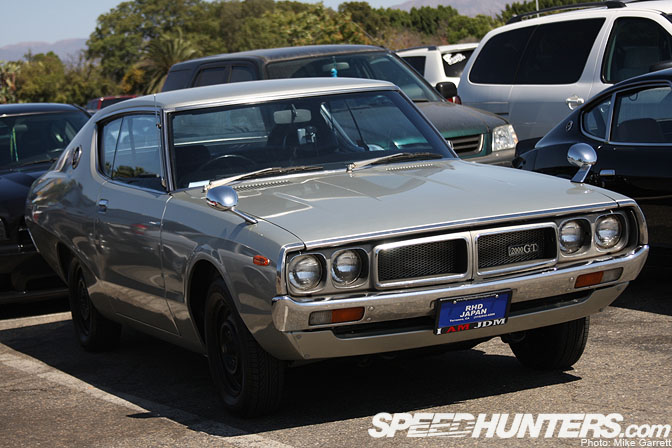 As was this all-original Kenmeri Skyline imported by RHD Japan in Torrance.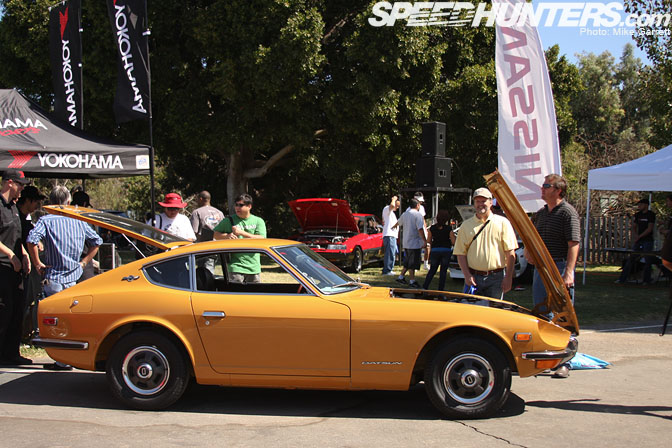 There were a lot of heavily modified 240Z's at JCCS, but you can't overlook the appeal of a showroom condition restoration like this. Damn beautiful car the S30 is…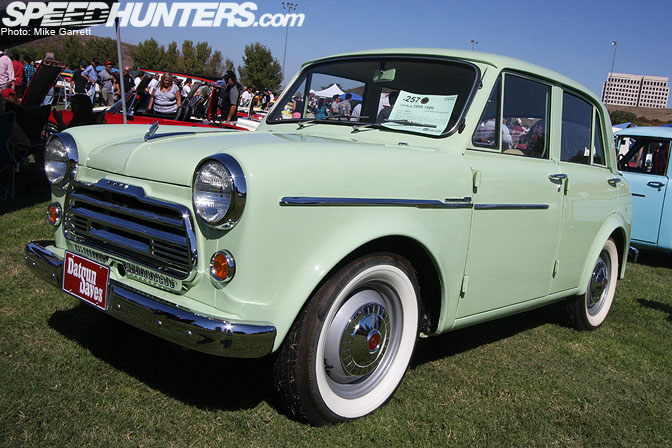 Another factory restoration, this one a 1959 Datsun 1000. I imagine this car must have looked quite strange rolling down a highway full of giant finned Chryslers and Buicks back in the late '50s.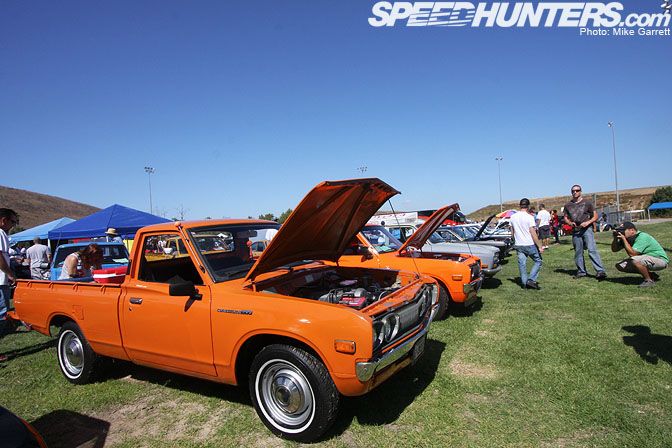 When talking about the history of Nissan/Datsun, trucks like the 620 were a very important part of the company's American expansion.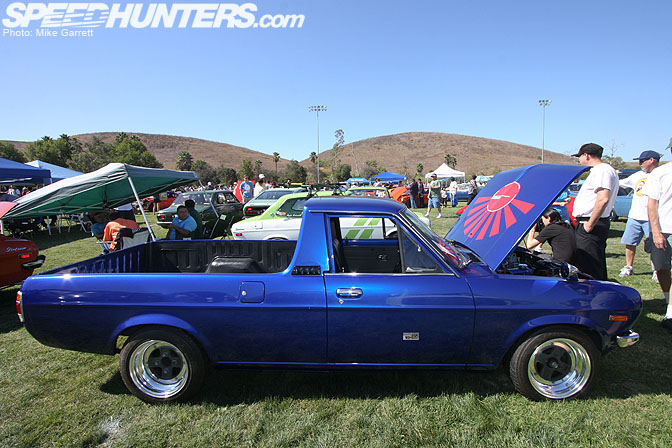 We never got the Sunny Truck here on the US market, but that hasn't stopped a few enthusiasts from bringing them over. If you've ever questioned just how cool a Sunny Truck can be, make sure you take a look at http://beeoneoneoh.wordpress.com/ .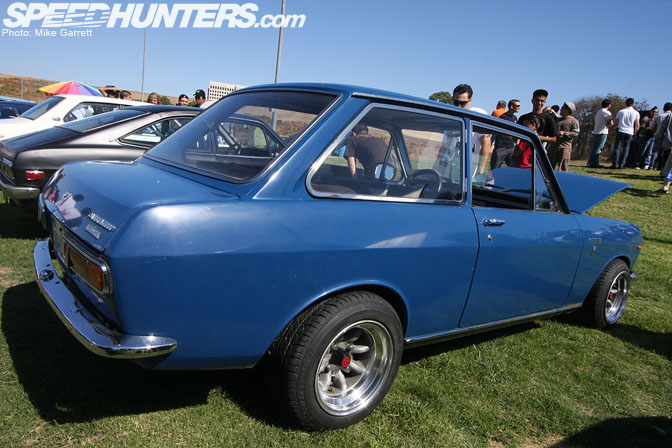 Even rarer than the Datsun 1200 is the Datsun 1000, sold between 1966 and 1969. This one is done right with RS Watanabes.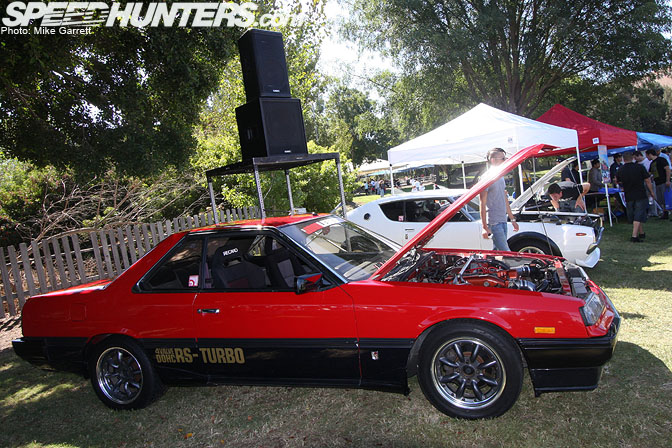 A gleaming red and black DR30 Skyline RS-Turbo, imported by JDM Legends in Utah. The DR30 might not be quite the icon that the Hakosuka GT-R was, but it earned a lot of fans after its time in the Super Silhouette series.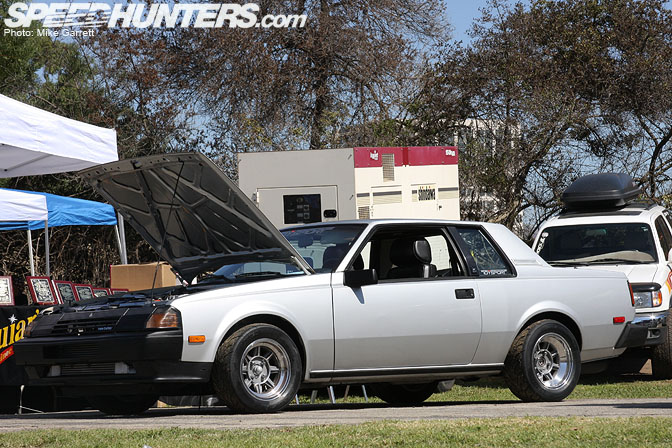 Also bringing that classic '80s style was this RA64 Celica with a 2JZGTE swap and Supra six speed trans.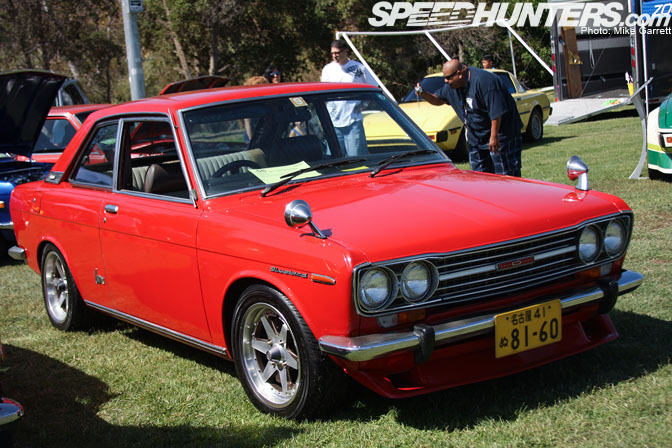 A super clean example of the 510 Bluebird coupe, which was never offered to the US market. To a lot of people it might look the same as a USDM 510 two-door, but Datsun nuts and vintage car fans will immediately spot the Bluebird's unique roofline.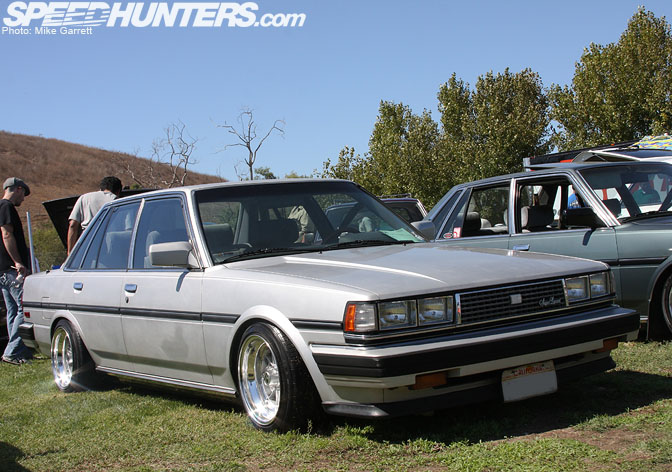 And finally a MX73 Cressida with a spotless set of SSR Mk.III's.  Nothing crazy here, just a clean replica of a Japan market GX71.
So, have we satisfied your craving for classic Japanese machinery yet?
-Mike Garrett