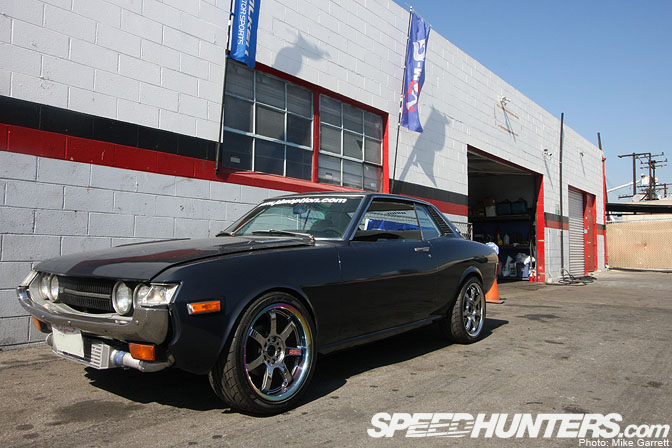 I'm not quite done with my Garage Boso features yet, here's one more Boso-built car you guys might be interested in. The RA21 Celica above is owned by Option Magazine and Tokyo Auto Salon founder Daijiro Inada – a very well known personality both in Japan and abroad. Dai spends a lot of time in LA visiting his brother and taking part in the automotive culture here, so he decided to build a car to enjoy in sunny SoCal. After picking up the project, Dai brought the car over to Garage Boso where the guys got to work on transforming it into a modern kyuu-sha hot rod.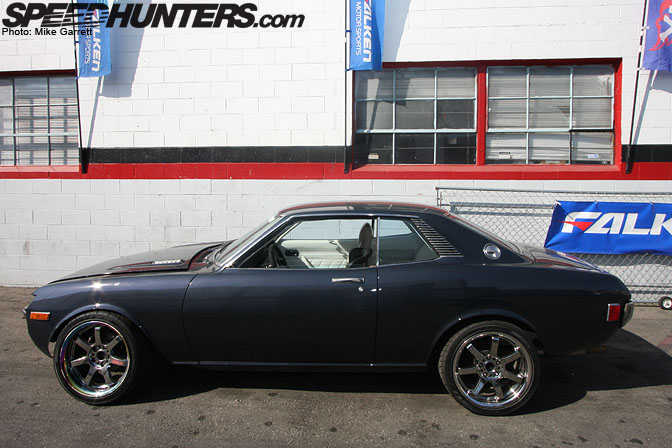 Garage Boso did all the work on the car, from the engine swap and suspension to the paint and bodywork. Some might scoff at the large modern rims and cross-maker engine swap on a classic Toyota, but Dai has never been one to go "by the book".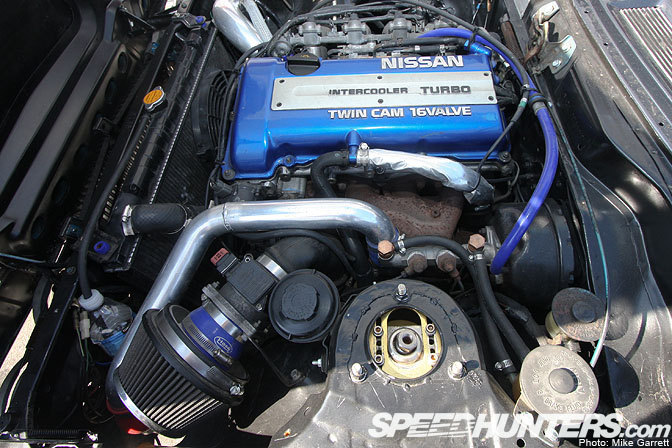 The engine is a mostly stock SR20DET with a 5-speed transmission. It obviously makes more than enough power to haul the little Celica to "Dai Inada-like" speeds.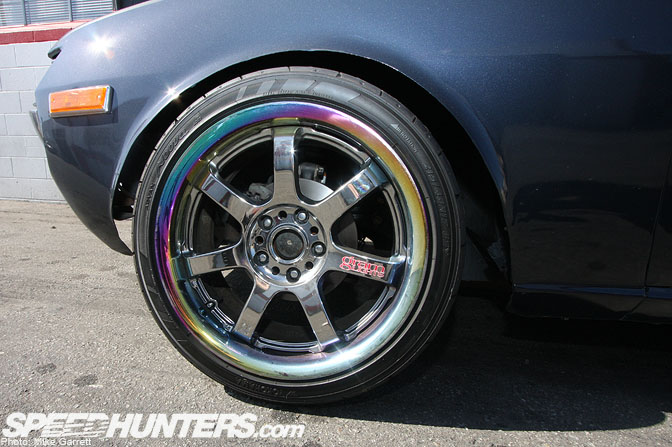 The engine isn't the only Silvia part on the car. Dai also wanted complete S13 front suspension up front, including coilovers and five-lug wheel hubs. 17" Gramlights wheels and Advan Neova tires complete the package.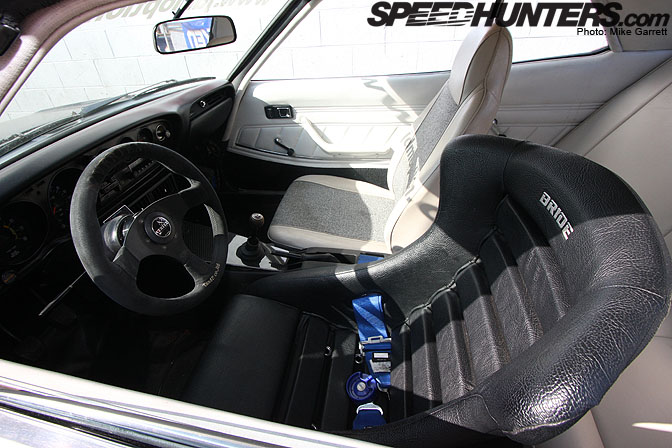 The cockpit remains nearly original, with the exception of a Bride retro style bucket seat, and a Car Make T&E steering wheel. I have a feeling the founder of the biggest tuning magazine in Japan gets some pretty nice hookups on this stuff!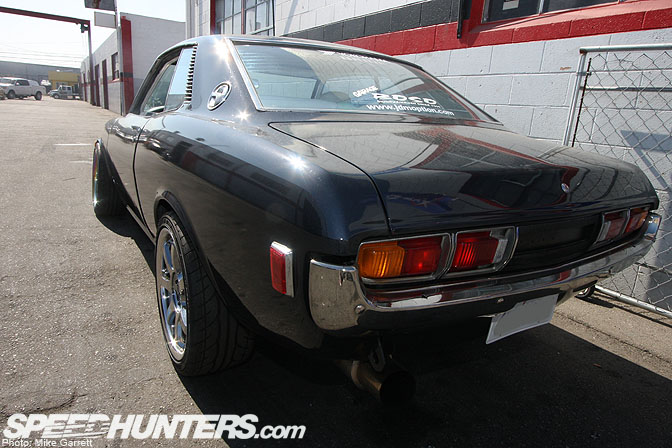 The rear suspension is all original Celica stuff, but Dai wants to find a way to get a complete S13 rear subframe under there. I don't doubt Ross and Frank's ability to do it…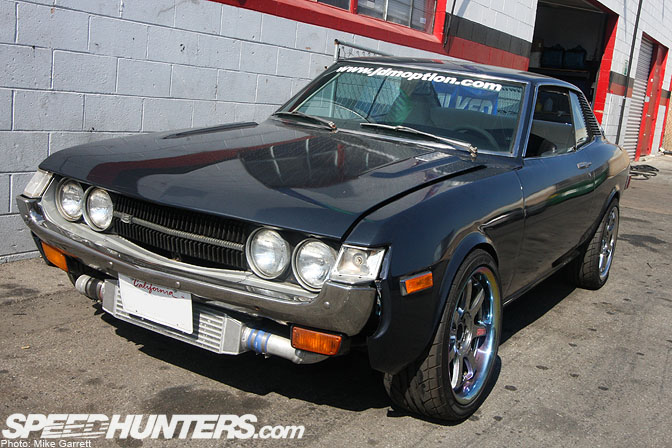 Again, the purists might not be on board with this car, but who cares? This is Daijiro Inada we're talking about here.
If you're in SoCal, keep an eye out for this Celica sliding around at a local drift event or cruising through traffic on one of our packed freeways!
-Mike Garrett