Now for my third installment I will be looking at some of the other cars that were present. The first car we have is the green E36 Wagon in the opening picture. It had a solid setup with its green color and flush Racing Dynamics wheels. I kept coming back to this car, and couldn't resist taking lots of pictures of it, maybe I can turn it into a car spotlight, anybody interested?
Next week I will have another E36 wagon for you guys. It's a very famous car in Europe and it is used for drifting, maybe some of you guys already know which car I mean…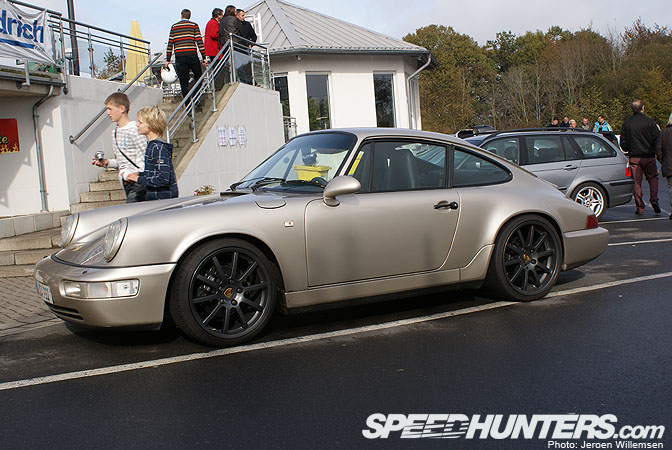 The timeless design of the Sportec wheels goes hand in hand with this champagne colored 911.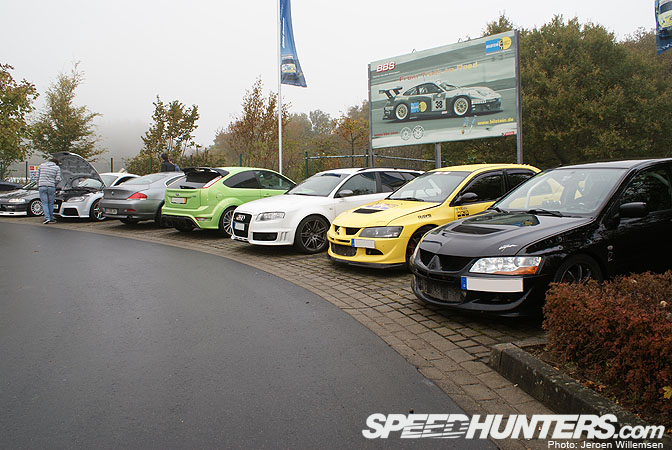 Just a ordinary line-up on the parking lot, it includes two EVO VIII, Audi RS4, Focus RS, BMW 645, Audi TT-RS and last but not least a Honda CRX.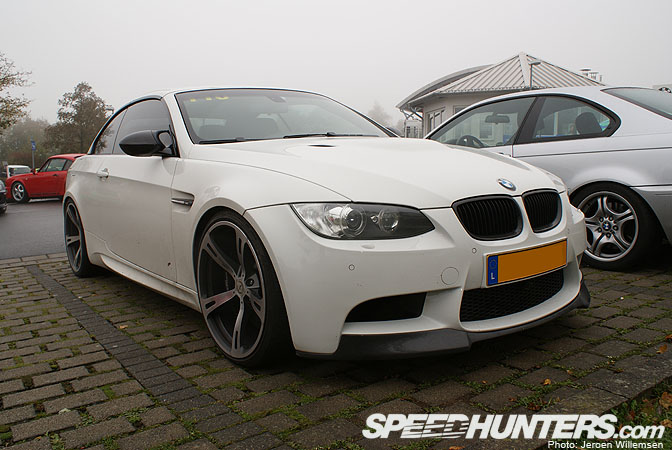 This BMW M3 from Luxemburg had a set AC Schnitzer wheels. It made it look very aggressive even considering the wheels don't have massive amount of dish.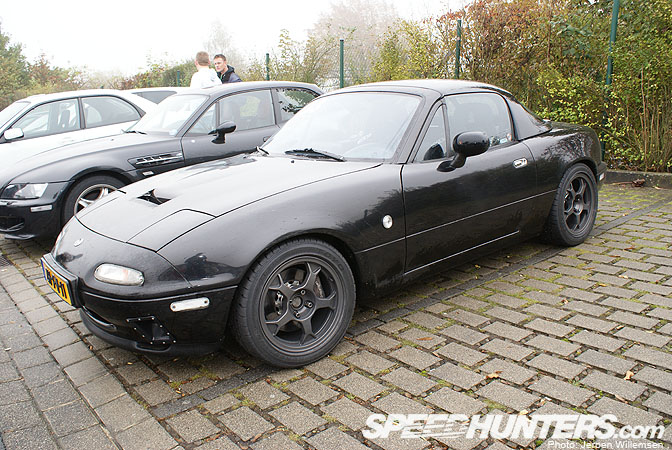 I took this picture for all your roadster fans out there. This just shows you don't need high powered cars to have fun on 'The Ring'.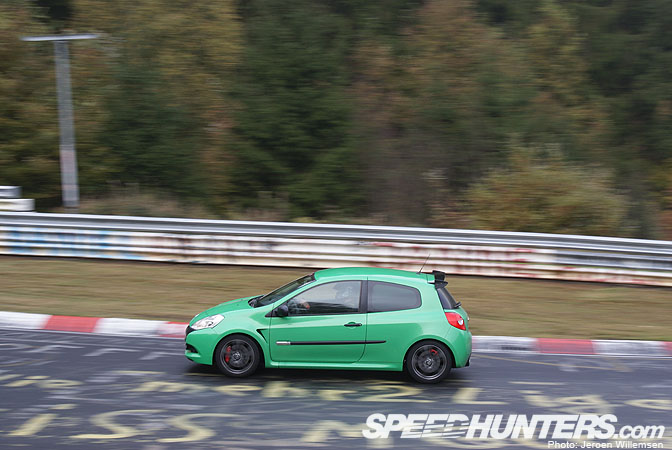 The Renault Clio RS is a very popular car in Europe, the low cost and fun factor are a great cause of that. You can use it as a grocery getter during the week and have some serious fun in the weekends.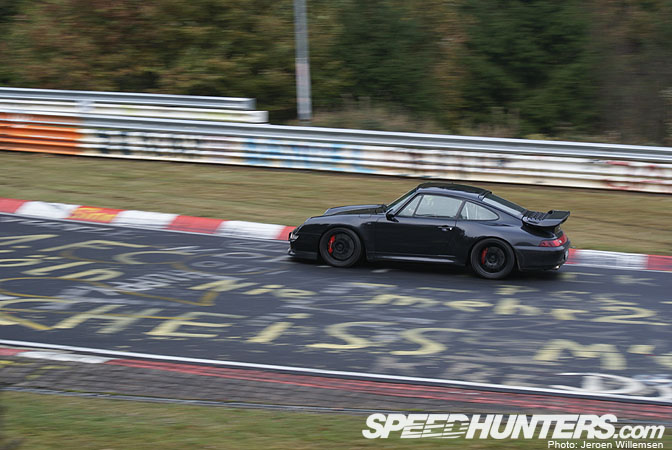 This sinister looking 911 looked right at home on the circuit. I especially like the red Brembo calipers peeking through the rims.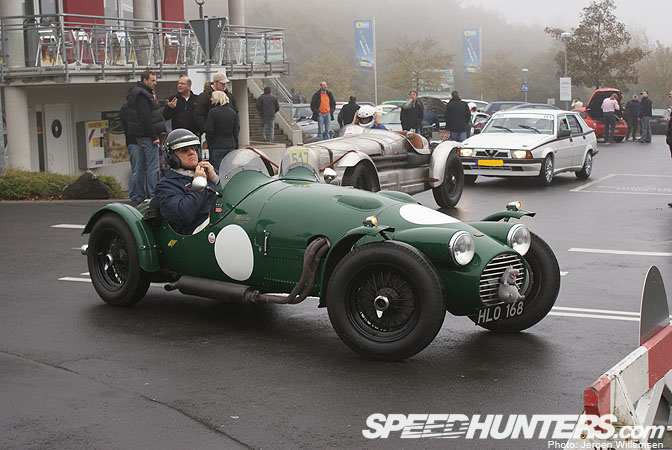 When I was shooting some cars on the entrance straight I heard a ominous sound and when I turned my camera around I got this in view lens. Remember the how the weather looked in my previous post? This guy was doing the ring with a open helmet and cabin, mucho respect. But wait what is that in the back?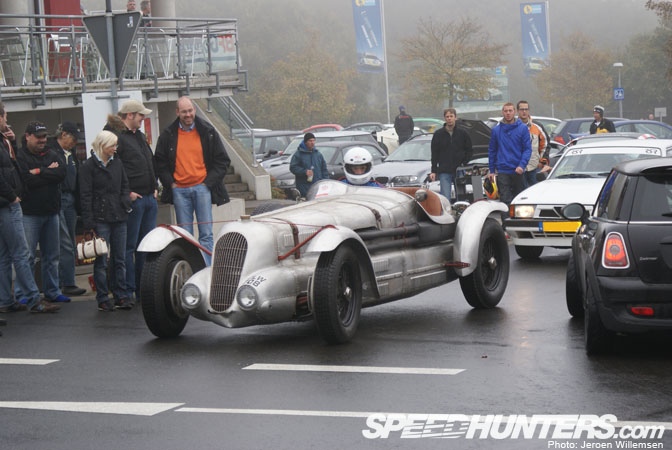 I have no idea what kind of car this was all I know it was the loudest one there, I was even amazed it was allowed on 'The Ring' because of the noise it created. It sounded really mechanical, you can also see the faces of the other visitors with a big smile and amazement.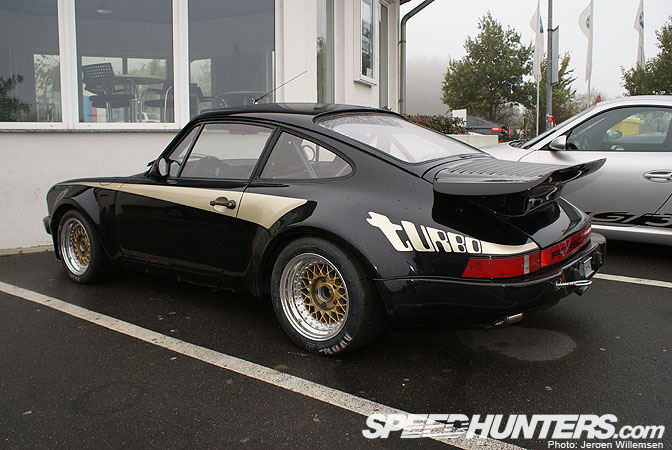 In the comments of my previous post someone asked if I could show some more of this 911.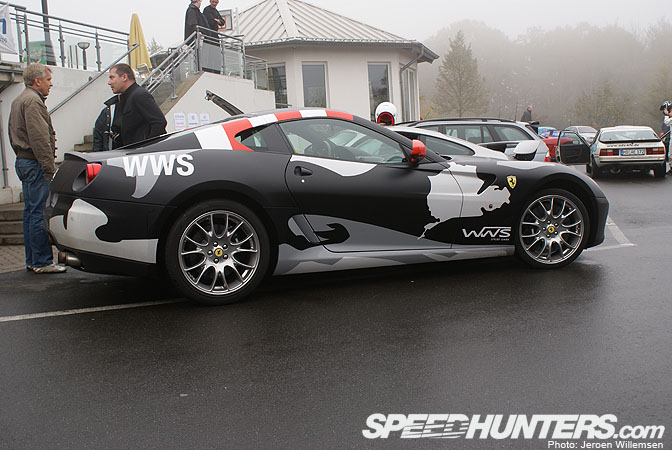 It doesn't matter in what kind of guise you the see Ferrari 599, even if the car has had a full vinyl job with some landmark circuits on it. It still has a enormous presence.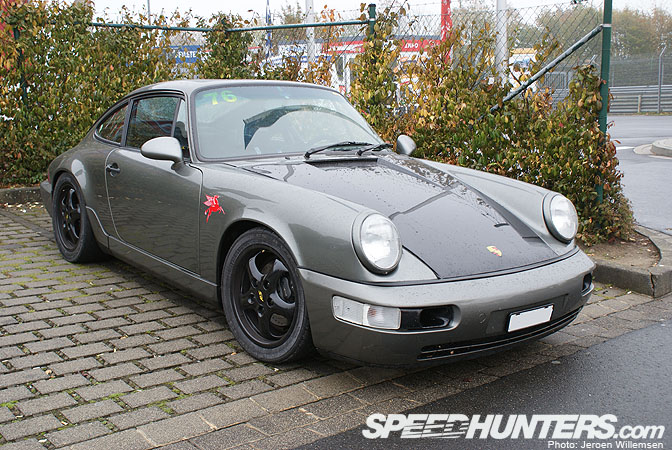 I really liked the color combo on this Porsche. I didn't saw it doing any laps but I'm sure it is a lot of fun to drive.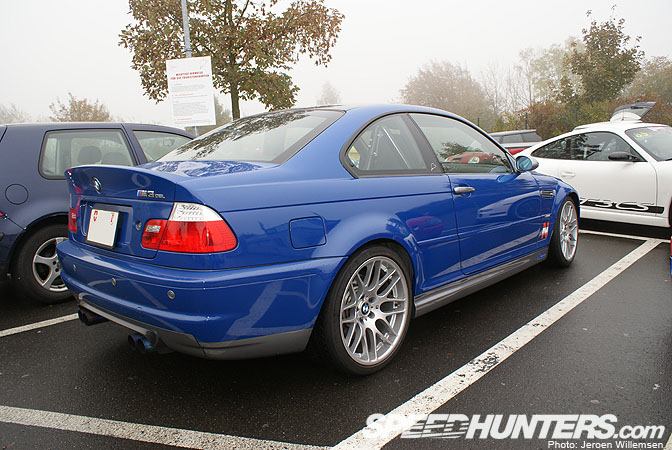 Here is a color I have never seen before on a M3 CSL. Is this a special edition?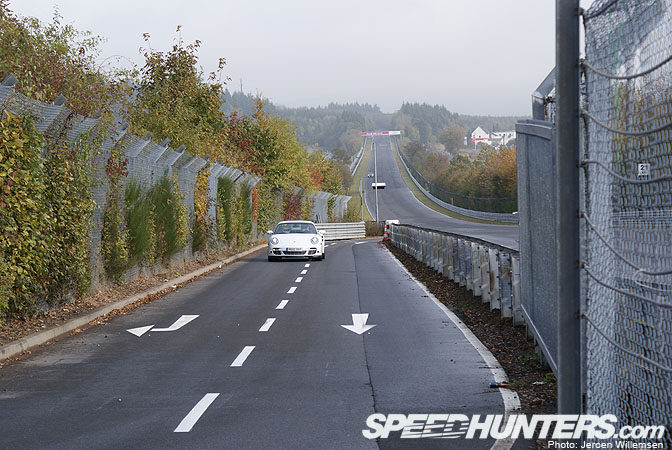 This last picture shows the long straight for some high speed driving. Some of the car were reaching the 300km/h mark at the end of the straight. It is really impressive to see these cars just a few meters away flying past.
-Jeroen Willemsen