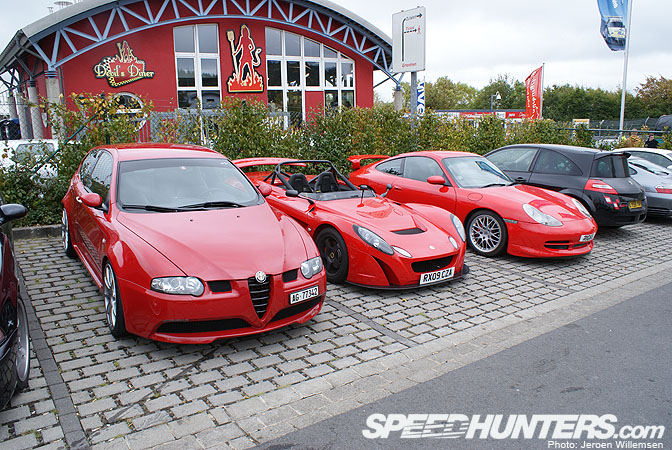 Yesterday I went to the Nürburgring again to witness on off the latest 'touristenfahrten' weekends. We have two more to go but after that the track will be closed until March next year. I got in contact with Stephane Benini from Clash Production, he offered me a ride in his newly acquired BMW E36 M3. Off course I immediately said yes. But before I will tell you more about that experience I wanted to show you guys the diversity of cars that you can find on the parking lot that surrounds the entrance of the 'green hell'.
At first you are overwhelmed by all the cars, but after a while it feels like a ordinary day at work. So I quickly got out my camera and started shooting. The trio in the first picture grabbed my attention because of the color coordinated theme. The Alfa Romeo 147 GTA sported  Sportec wheels, next to it is a Lotus 2-eleven and then we have a Porsche 911. Which car would you pick for you ultimate lap on the Nürburgring?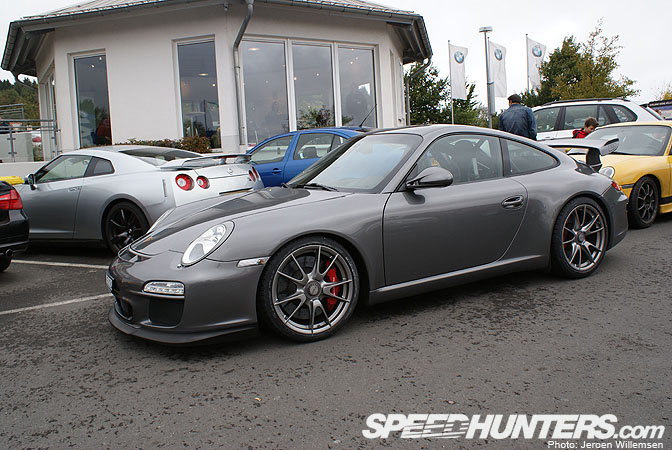 At one point I lost count of all the Porsches, this GT3 was one of many I saw. I noticed that the grease was still on the wheel, hinting that the driver had put some new tires on just for this day. Behind it you can see its arch nemesis, the Nissan R35 GT-R.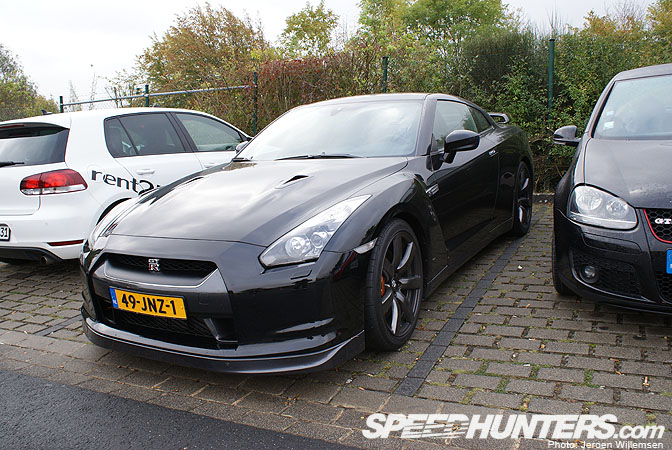 This blacked out R35 looked menacing, I spotted it from the other side of the parking lot. The Dutch license plate also helped in getting this car featured.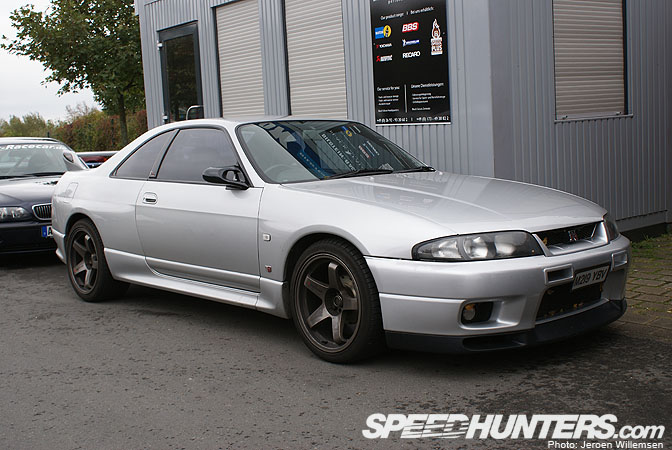 I also spotted this older brother, the car came all the way from the UK. The bronze Nismo LM-GT4's are almost obligatory, they look so good on the Skyline.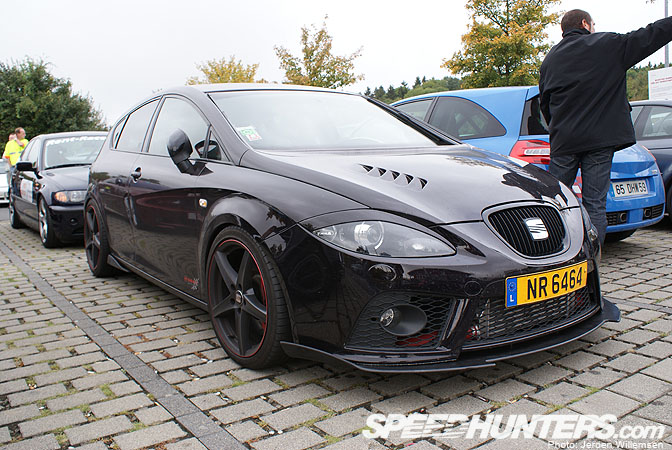 This Seat Leon packed some serious stuff under its hood. The larger intercooler already hints at its capabilities. I spoke to the owner and he told me it had around 360bhp. Stephane met him during his trip to 'The Ring' and he couldn't keep up with him in his M3.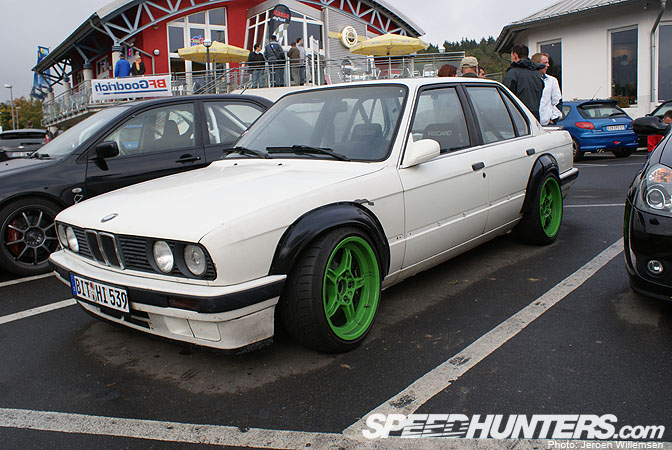 A car specifically made for 'The Ring'. I didn't got to speak to the owner unfortunately, because this is pretty much how I would like my E30 to look like.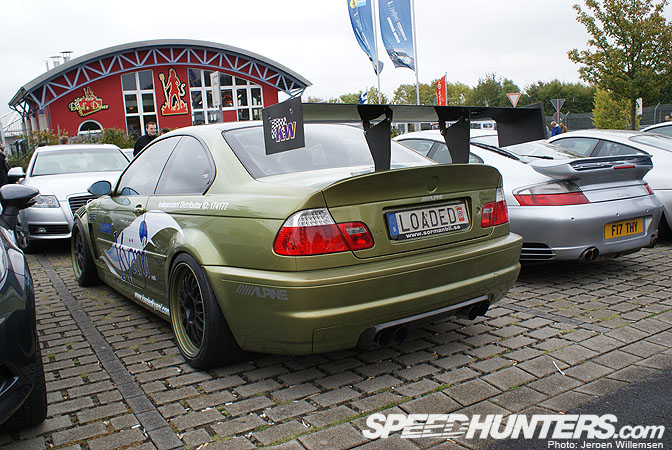 This car from Sweden got me thinking. I think I have seen this car before on some photographs from the Gatebil events.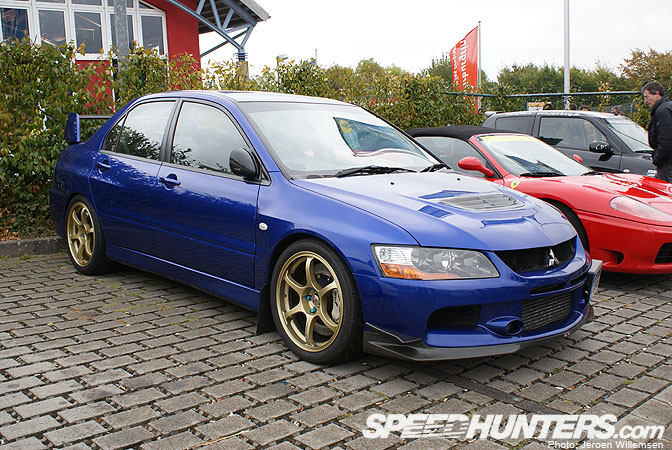 A very clean EVO, I think it's a IX version. It had a nice set of Advan RG wheels with Alcon brakes behind them.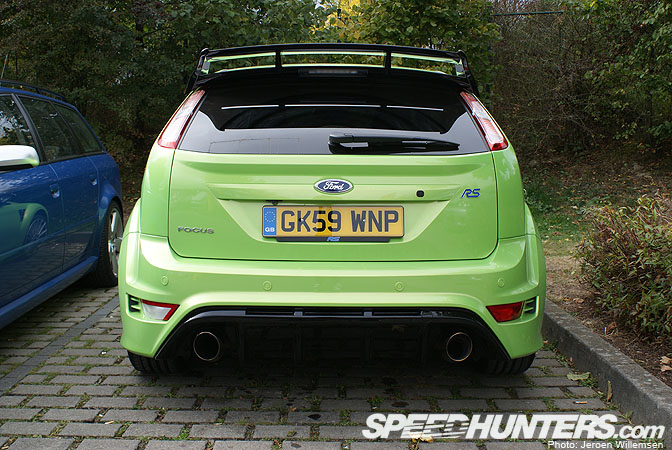 Another favorite during the day was this Ford Focus RS, I must have counted at least 10 of these cars all in different colors. This green one was the most eye catching.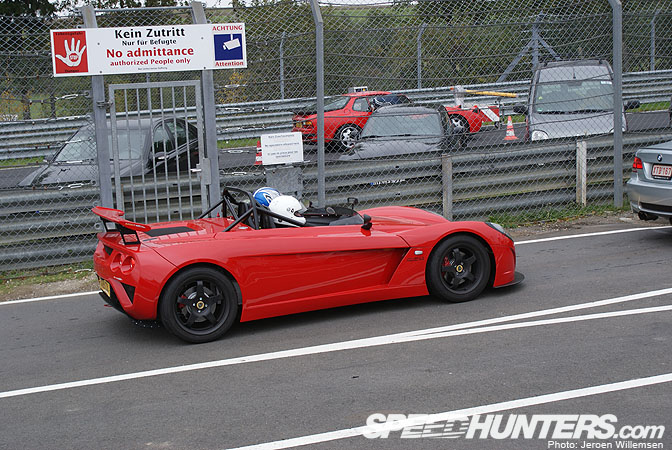 Another shot of the Lotus 2-Eleven just before it is going for another lap. I will tell you that it wasn't very warm that yesterday and it even started to rain a bit. So I have mucho respect for these people.
Ah… the famous Sabine Schmitz posing with some guys who just got a ride of their life in the BMW M5 Ring Taxi. Stephane took me the bend at Brünnchen where  I spotted her drifting, she even had time to wave to the public. It's all in a day's work I guess.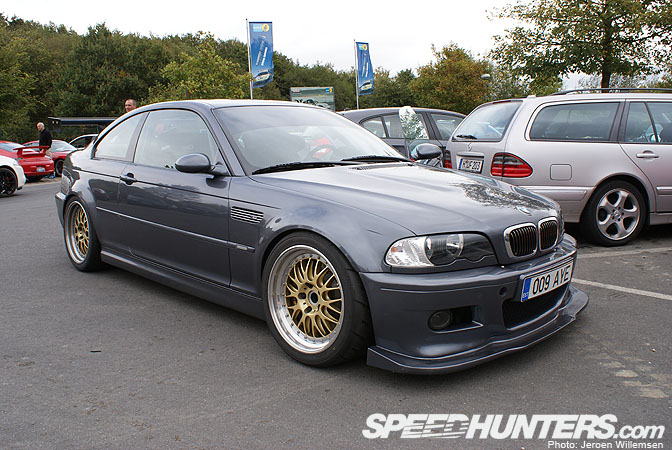 This BMW E46 M3 had some extra meaty and sticky tires. The perfect car for a lap around 'The Ring'.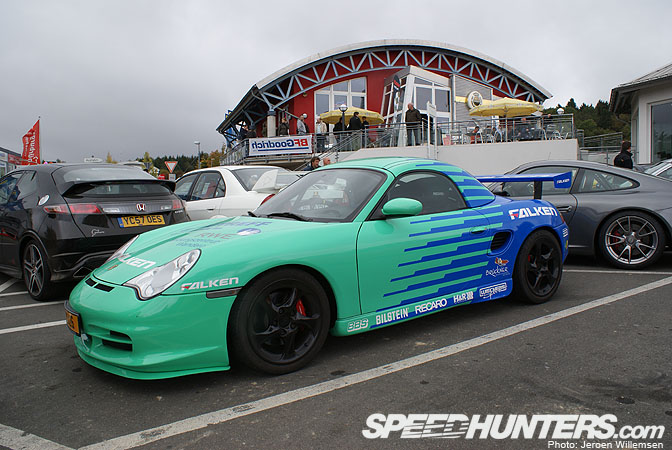 I thought this Falken Tire liveried 911 looked pretty cool. Not sure if it was a customer car or just an advertising tool.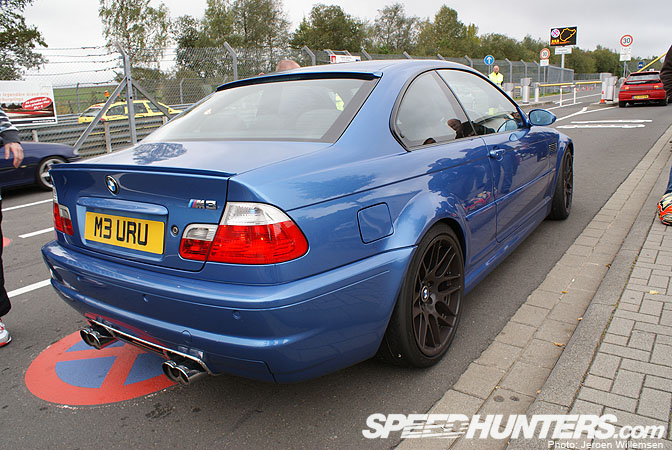 The owner of this blue M3 with black CSL wheels was driving the ring all day long, every time he stopped he took one of friends with him to go for another round.
My next installment will cover my trip around 'The Ring' and some other cool stuff.
-Jeroen Willemsen