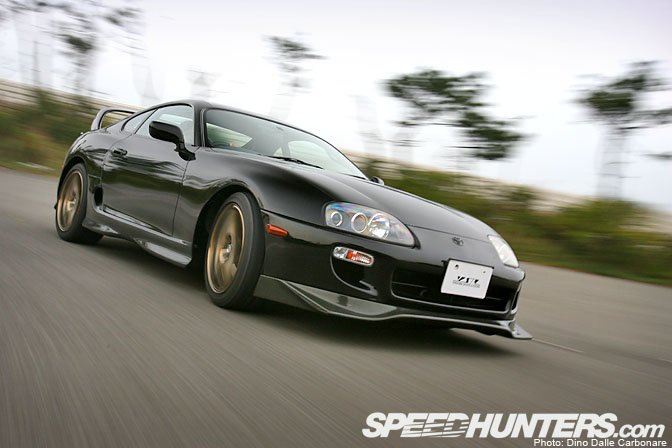 There is one thing about Japan that you've just got to love. No matter how many tuning shops and modified cars there are out there, finding something very special and most importantly of all, different, is not as hard as some may think.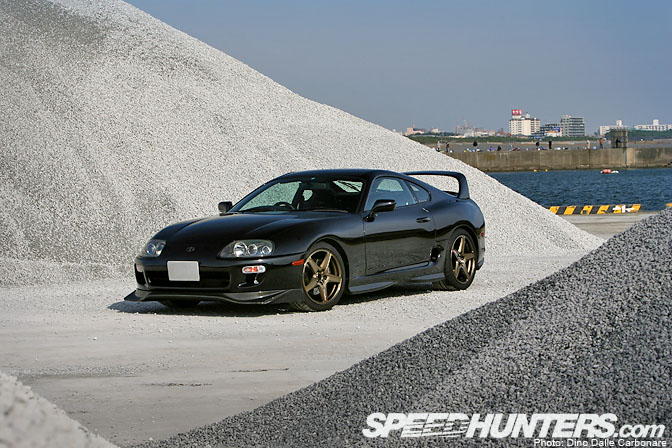 It all comes down to a need to be unique and stand out from the crowd, something that becomes very evident if you spend a little time in Japan. This need to be different is precisely what drove the owner of the exceptionally clean JZX80 you see here to go out and create something very special, a car that would satisfy his personal tastes and objectives without following any preset guidelines.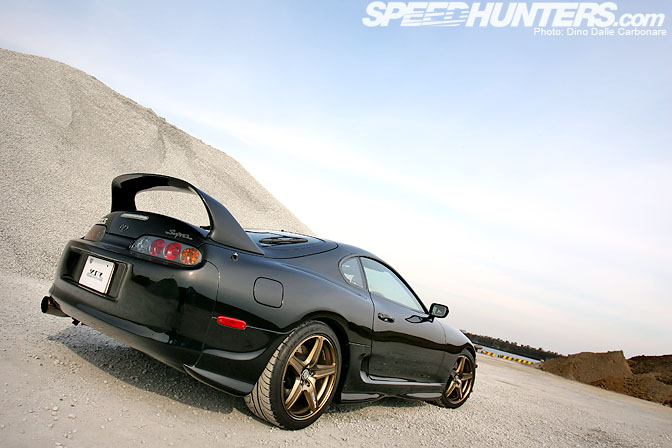 From the outside it might just look like your regular twin-turbo powered JZA80 Supra…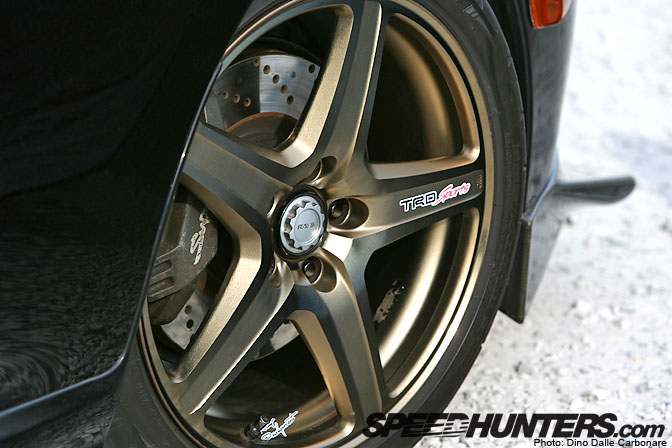 …spiced up with some nice touches like these TRD Sports T3 5-spoke wheels. But one turn of the ignition key is all that's needed to reveal that there is something a little strange going on under the hood.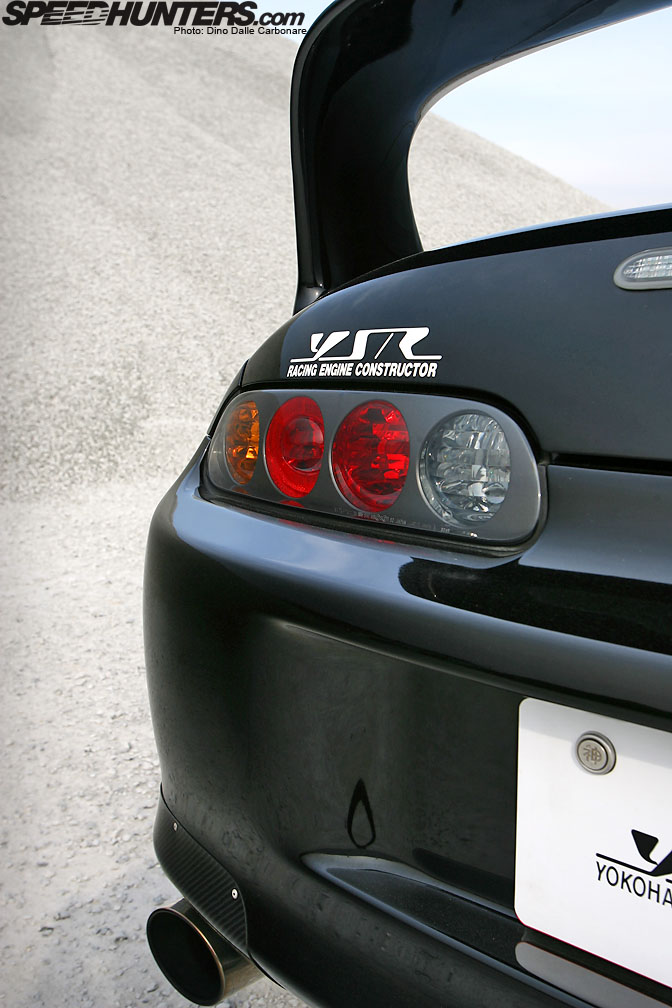 For those that are familiar with Supra tuning in Japan then the name YSR might be familiar.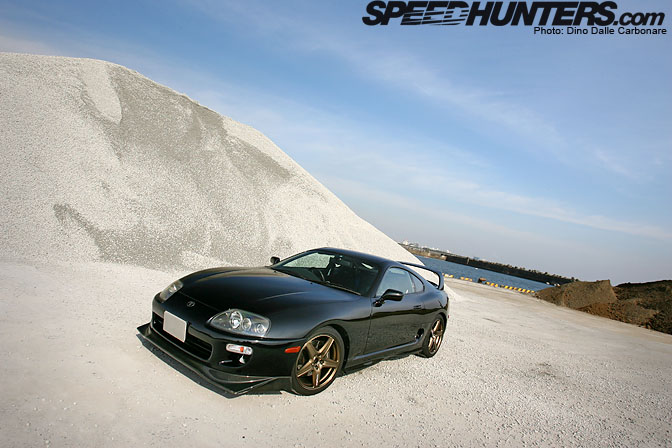 Based out of Machida in Tokyo, YSR has become known for its engine tuning capabilities, building high-powered Supras, Chasers and Soarers but also concentrating on developing tuning packages for the 2JZ-GE…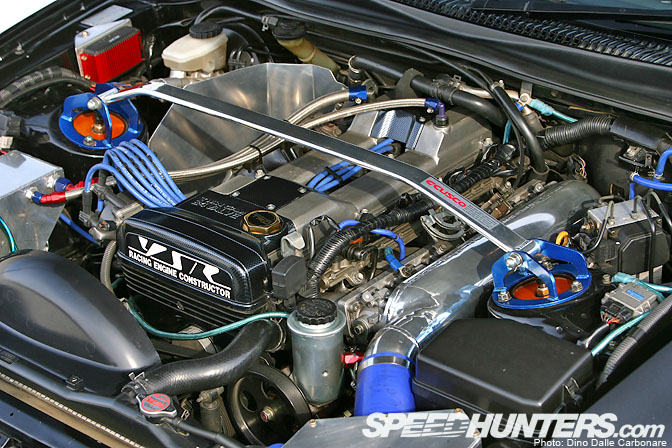 …the naturally aspirated version of the famed 3-liter Toyota motor.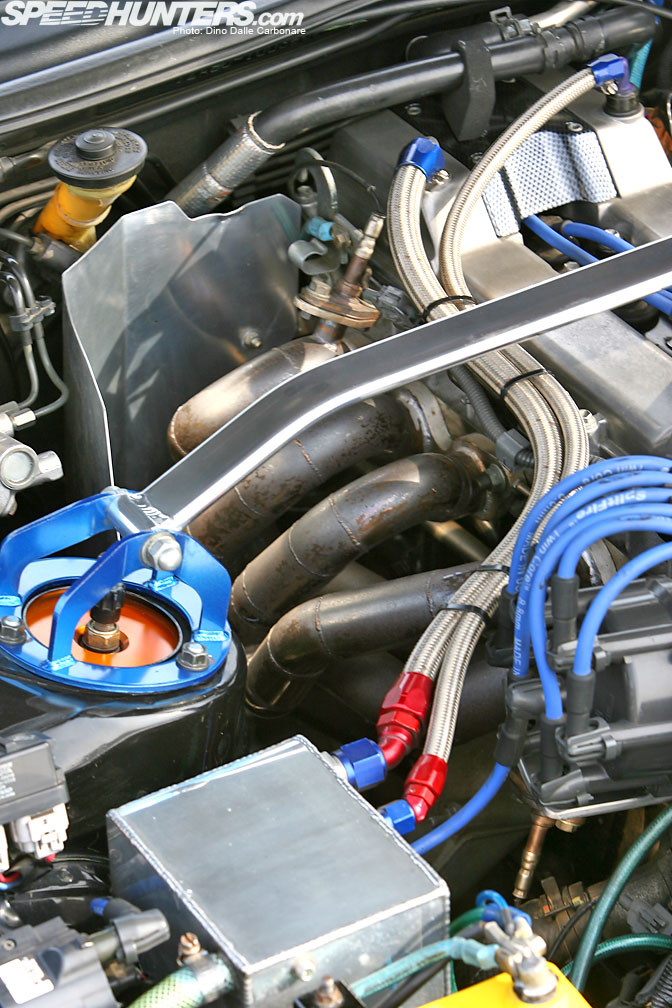 There might not be any turbos on the exhaust side of the engine, but don't for one second think it holds this particular Supra back in the performance side of things. This engine has been highly modified to produce 305 HP at 7,500 rpm, that's over 100 HP per liter. Using the same cast iron block as its turbo counterpart it's safe to say that there isn't much out there that would rival it for strength, precisely what you need when building a custom engine from the ground up, be it turbo or naturally aspirated. The block was honed and bored to accept the fully balanced standard bottom end, while the water ways were cleaned up to assure optimal flow for better cooling. Most of the work, as in any NA engine, went into the top end.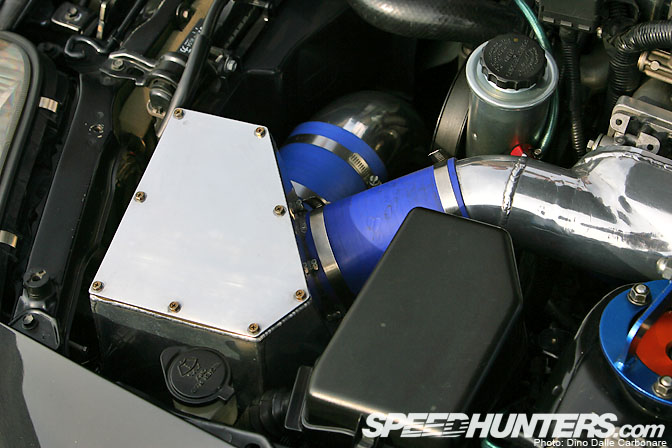 The 2JZ-GE head went through a lot of work in the porting and polishing department while all the valvetrain was upgraded with JUN valve springs, retainers, and Tomei lifters. Cams are courtesy of JUN with 272º duration and 10.8 mm lift items on both sides. HKS slide cam pulleys give the edge when fine-tuning the timing. Creating the biggest visual impact, and the secret behind the amazing performance of this engine, is the YSR custom-built 6-throttle intake. This is made up of six AE-101 mechanical throttles, all with their individual trumpet-like intake funnels. Initially these were run without any sort of filtering but soon after it was decided it would be a good idea to fabricate a custom intake plenum. This was built to direct an equal amount of air to each cylinder, while filtering is taken care of by an Apex power intake, fitted inside a custom airbox (above). All piping is of course custom.  On the transmission side an OS Giken triple plate clutch is used together with an ATS 2 way carbon LSD.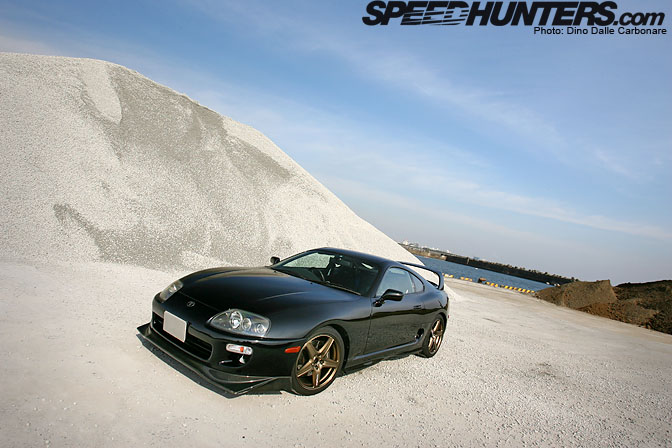 I particularly like the extremely simple exterior, which aside from the Abflug carbon front spoiler…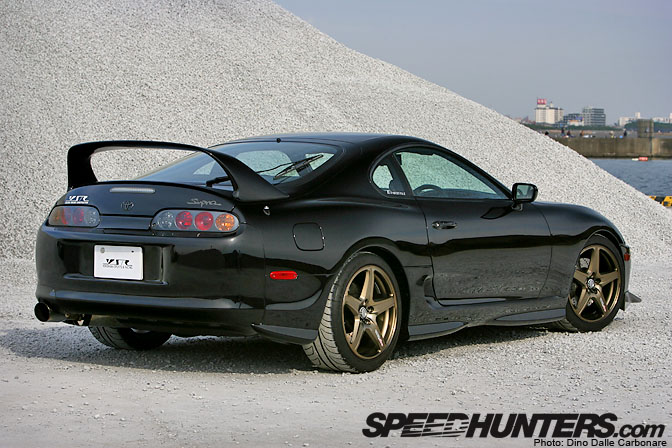 …is all stock. Adjustable Aragosta suspension allows for an evident drop in ride height and is joined by stiffer stabilizer bars and Cusco front and rear strut tower bars.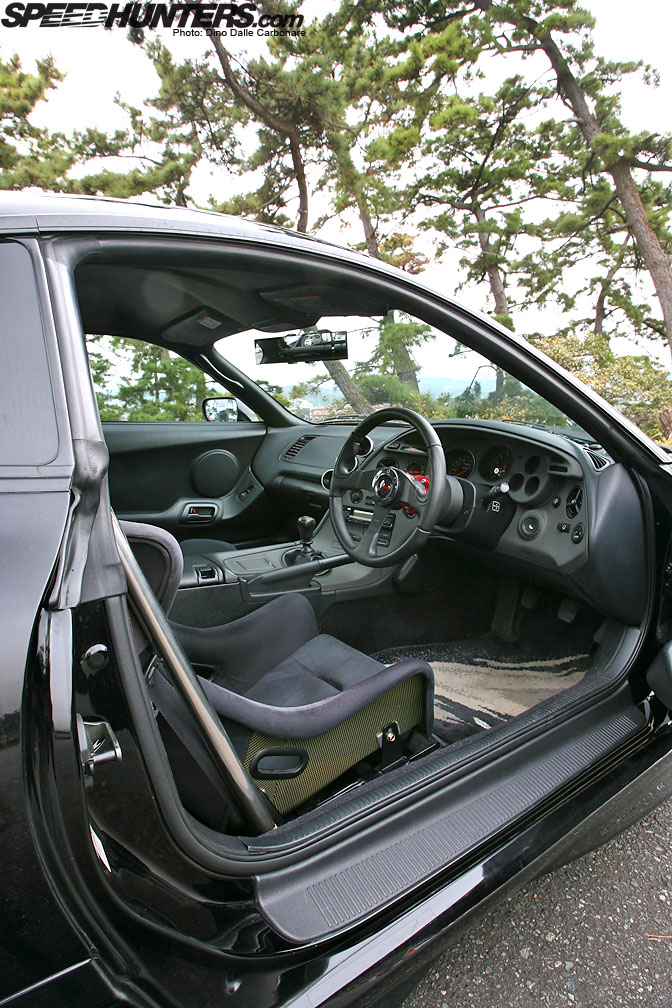 YSR fitted a side strengthening bar which adds stiffness to the chassis in the area around the B-pillar without being in the way like roll-cage piping would be. A Momo steering wheel and Defi gauges join the…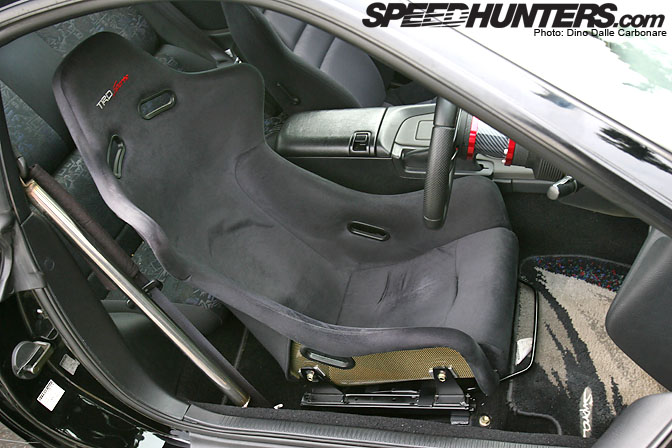 …rare carbon-Kevlar TRD racing bucket seat for the driver. Gotta smile at the mid-nineties rear seat fabric and the dealer option "Supra" carpets!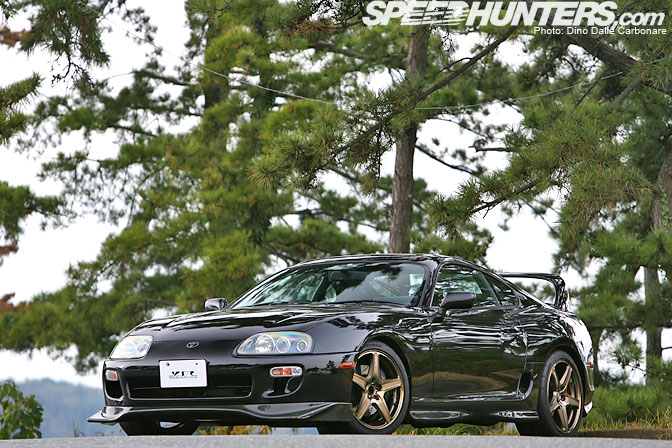 The owner told us this car is great fun to drive, revving every gear all the way to the redline as the 6-individual throttles provide that unmistakable intake roar. Apparently it's very well balanced and set up to be driven on the throttle thanks to the tight, but smooth, ATS 2-way carbon LSD.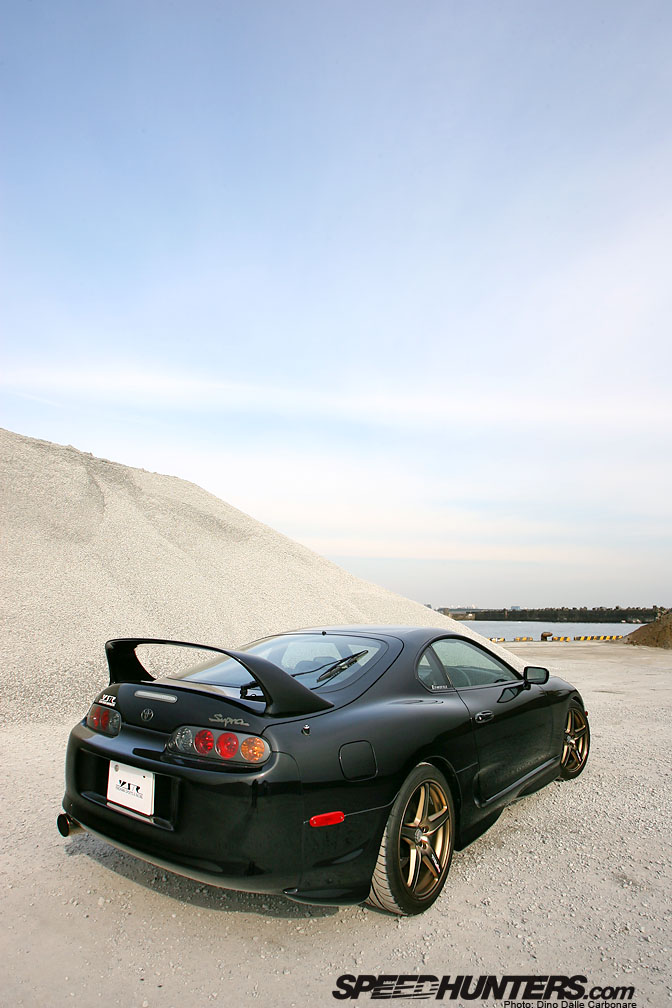 This YSR Supra proves just how well subtleness can work if executed correctly. The owner created a focused and well tuned car out of the less popular version of the JZA80. It might not have silly amounts of horse power but in my book it doesn't get any less amount of street cred.  
 Engine:
- Toda ø 87 mm forged pistons
- JUN camshafts, 272º duration, 10.8 mm lift
- JUN titanium valve retainers
- JUN valve springs
- Tomei valve lifters
- Toyota 2JZ-GE cylinder head
- Fully balanced bottom end
- Ported and polished head
- Bored and honed 2JZ engine block
- HKS slide cam pulleys
- TRD timing belt
- YSR original 6-throttle intake conversion
- YSR custom intake plenum
- YSR custom airbox
- Apex Power intake
- YSR custom airbox piping
- YSR original exhaust manifold
- HKS front pipe
- Apex Hybrid Megaphone Evolution exhaust system
- YSR oil catch tank
- YSR power steering tank
- Trust oil cooler kit
- Perma Cool power steering cooler
- TRD oil filler cap
- TRD radiator cap
- Splitfire Twincore ignition cables
- TRD iridium spark plugs (Denso)
- Splitfire grounding kit
- I'MEC carbon look head covers
- Optima Yellow-top battery
- Trust e-Manage ECU
Transmission:
- OS Giken triple plate clutch
- ATS 2 way carbon LSD
Suspension & Brakes:
- Fully adjustable Aragosta suspension
- Cusco front & rear strut bars
- Tanabe front stabilizer
- Mine's rear stabilizer
- YSR hatch bar
- TRD brake pads
- TRD brake lines
- Drilled brake rotors
Wheels & Tires:
- TRD Sports T3 wheels 18"x8.5" (front), 18"x9.5" (rear)
- Bridgestone Potenza RE-01R, 235/40/18 (front), 265/35/18 (rear)
Exterior:
- Abflug carbon front spoiler
Interior:
- YSR seat-side strengthening bars
- TRD full bucket driver seat
- TRD passenger sports seat
- Bride seat rails
- TRD full-scale meters
- Momo Pilota steering wheel
- Juran steering spacer, WJR spacer, Daiei spacer
- Defi gauges (oil pressure, oil temp., manifold pressure)
- Defi Control Unit II
- Pivot shift light
-Dino Dalle Carbonare