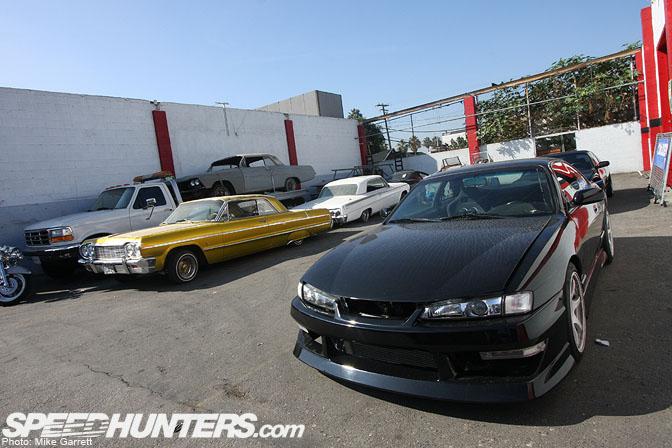 Tucked away in a small industrial area of Gardena, California you'll find one the most legit drift shops on West Coast – Garage Boso. While I was there on Saturday shooting photos of Ross Petty's S15, I also spent some time checking out the shop itself and the nice selection of toys that can be found there. I always get all giddy when I visit a shop full of cool projects, and Garage Boso more than delivered.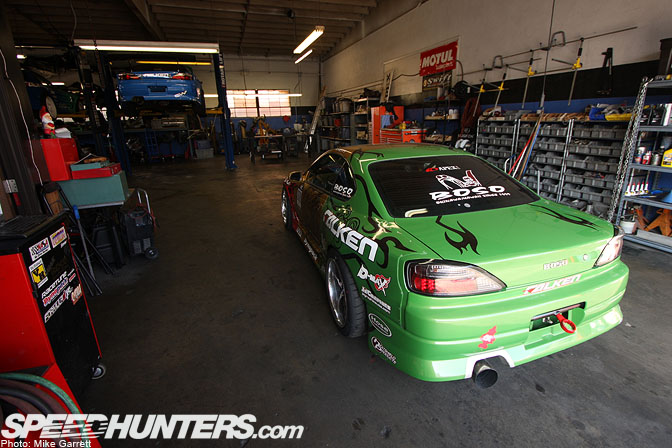 It had been an extremely busy week for Garage Boso following Formula D Irwindale, but co-owner Frank Siharath was more than happy to show me around the shop. Both Frank and Ross Petty had been building cars for years when they decided to get together and open Garage Boso in 2006. As you saw with S15 build, these guys are capable of doing just about anything to a car, but they try to limit their business to drift car maintenance and tuning as opposed to all-out builds for customers. Frank does admit that the "simple tuning" jobs often become more intensive as he tries to get a car running right.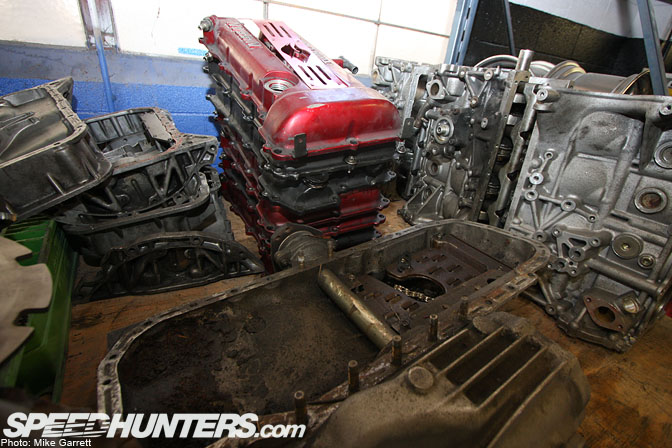 That could explain why there are so many spare engine parts found around the shop…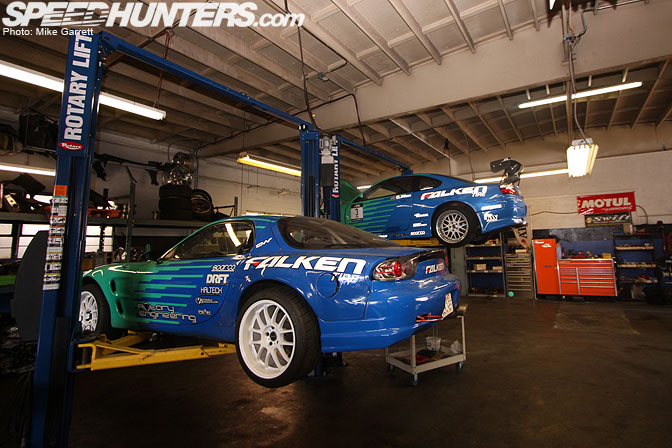 When I was at the shop on Saturday morning, Frank was doing some work on a pair of Team Falken's drift cars.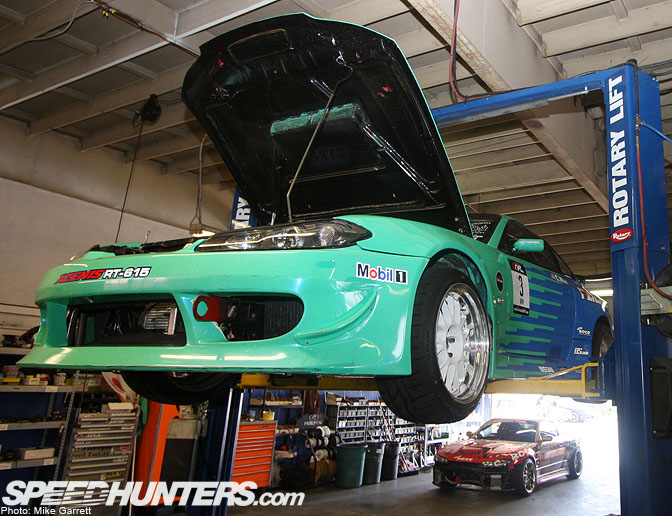 One of them was Calvin Wan's S15. The Silvia was undergoing some quick maintenance at before being shipped off to Las Vegas for a demo event.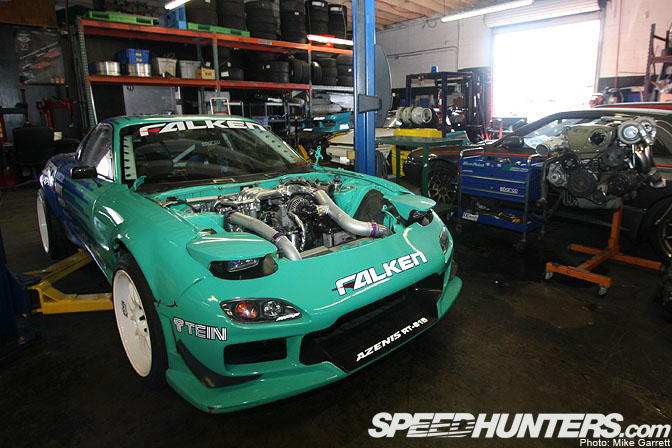 Although this FD RX7 looks a bit like Calvin's personal car, it's not. It's actually the same car that was driven by Tony Angelo back in 2005. It'd certainly be nice to see this thing on the track again.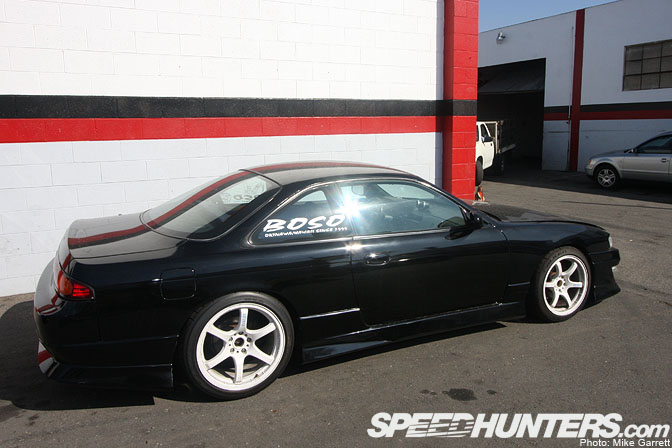 There were plenty of cool machines parked outside of the garage as well, including this super clean S14 street car.
There's Pat Mordaunt's Formula D competition car. This one's had a hard life, I wonder if Pat will be still driving it next season?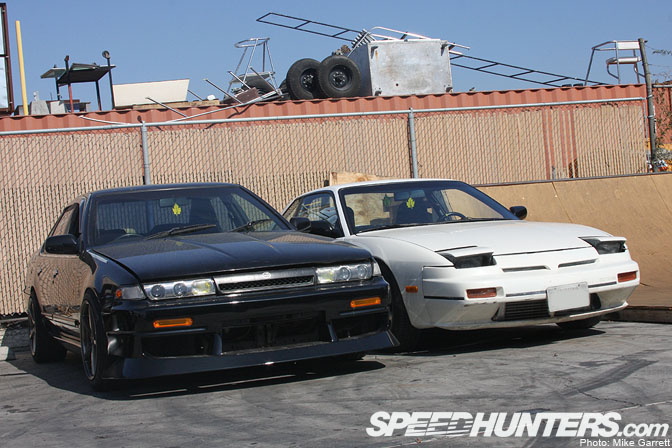 Although some people might pass it off as an old Nissan Maxima or something, that's an A31 Cefiro imported from Japan. Cue JDM car envy…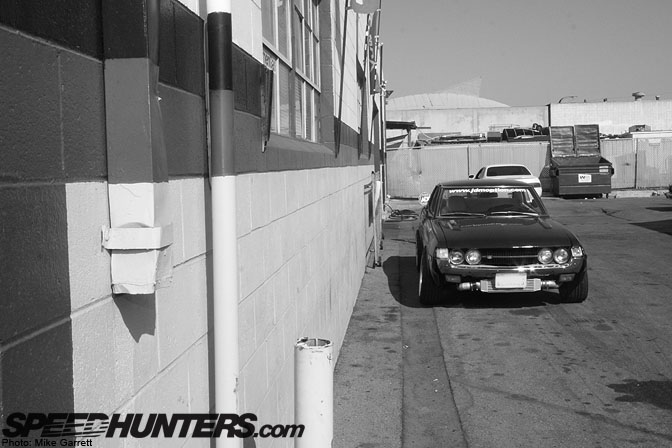 Also parked outside the shop was Daijiro Inada's Celica project. I'll save this for an upcoming car spotlight though.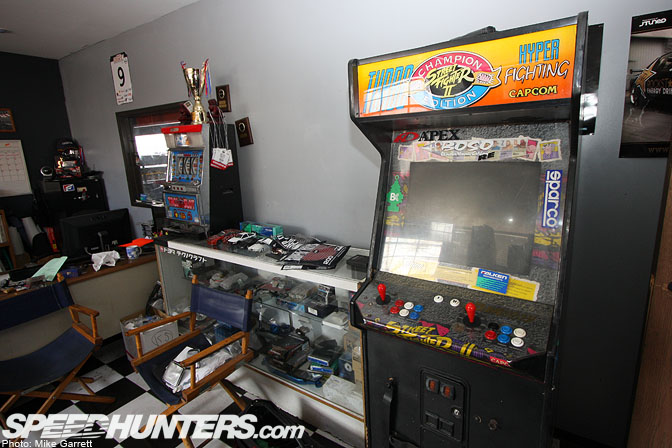 Back inside, I really thought this Street Fighter II arcade machine in the office was a nice touch.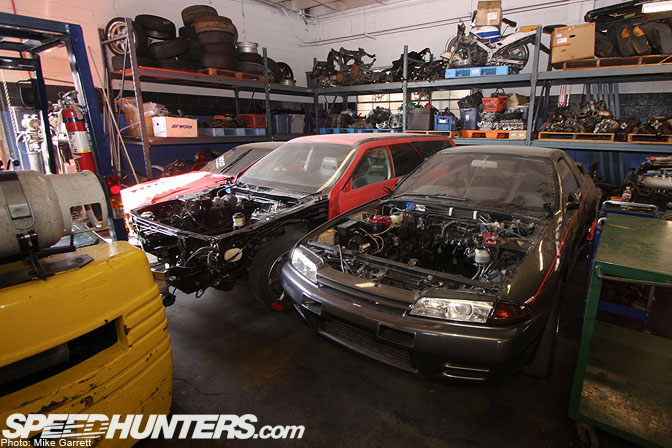 This should be a little bit of heaven for Nissan enthusiasts or fans of JDM machinery in general. That's Steve Mitchell's R32 GT-R there with the empty engine bay, undergoing a motor replacement. And what's that car in the middle?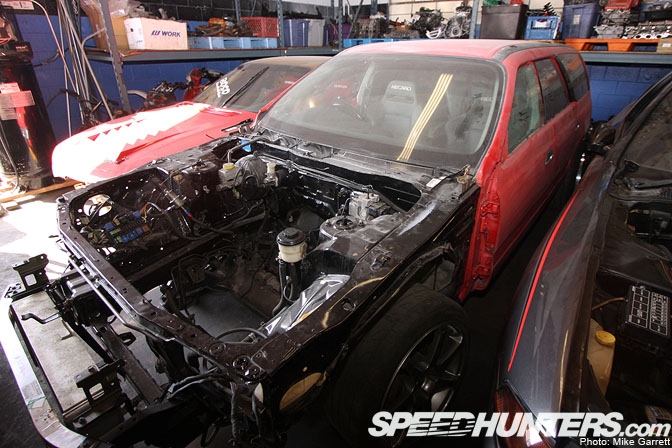 Yep a Nissan Stagea. This is actually a Garage Boso shop car project that will include a full R34 GT-R front end conversion…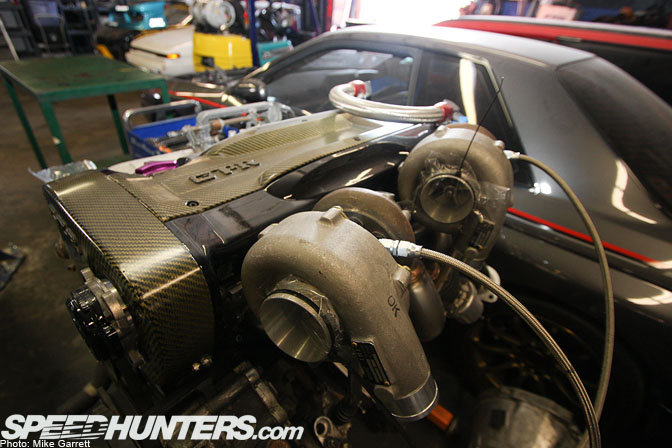 …and this potent looking RB26. Don't worry, I already told Frank to let us feature the car when it's done. Knowing Ross and Franks' taste, the car should be totally bitchin'!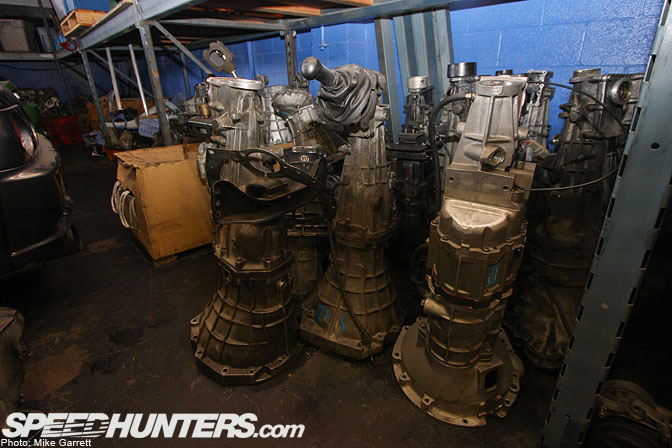 Transmissions anyone? You can never have too many spares…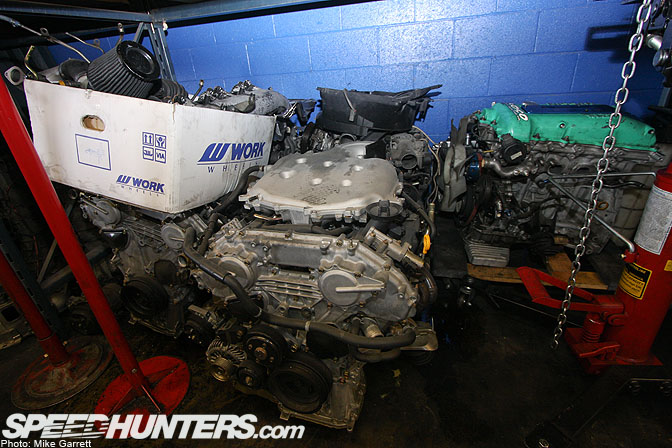 VQ's and SR's waiting to be called into duty.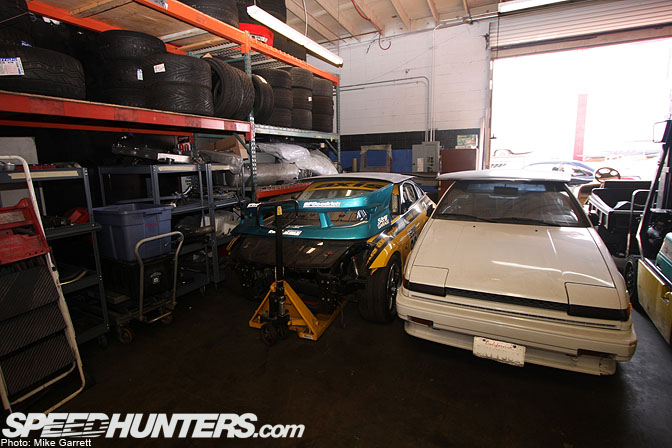 It must have taken some serious strategy to fit all these cars and parts into the shop. Here we see an AE86 and the old Axis Wheel 350Z demo car. As with any proper drift car shop, there are also stacks and stacks of tires to be found.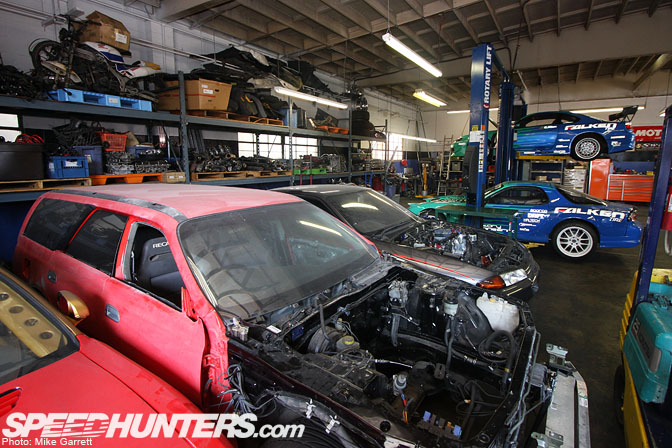 Big thanks to Ross and Frank for letting me come and poke around the shop.
I think I've found one of new favorite places. If you're ever in the area, see if you can stop by and have a look!
-Mike Garrett