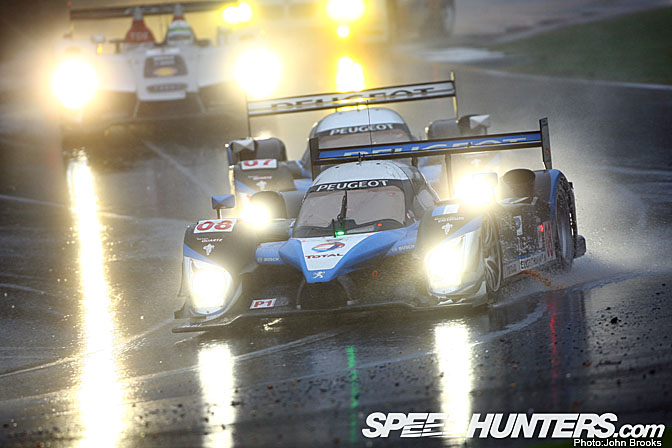 "A Rainy Night in Georgia, A Rainy Night in Georgia, It seems like it's Raining all over the World"
We had dodged the monumental thunderstorms for most of the day but eventually the monsoon hit Road Atlanta and turned the track into a lake in places. The lightning was also an issue as no one wanted corner workers and other personal working outside to be exposed to unnecessary dangers.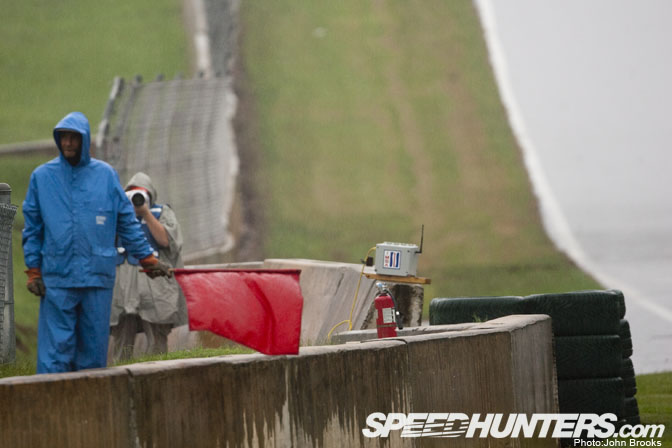 Finally the track became undrivable, so the although the race was running behind a safety car under full course yellows, the Race Director was forced to hang out the Red Flag. For several hours we waited, then the result was declared. Peugeot had beaten Audi with the #08 car driven by Stephane Sarrazin and Franck Montagny taking the top honours.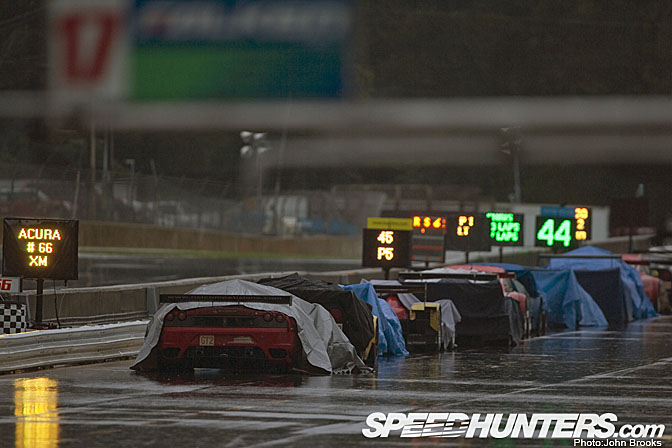 The cars had lined up in the pit lane under cover but the persistent rain put paid to any chance of resuming the contest.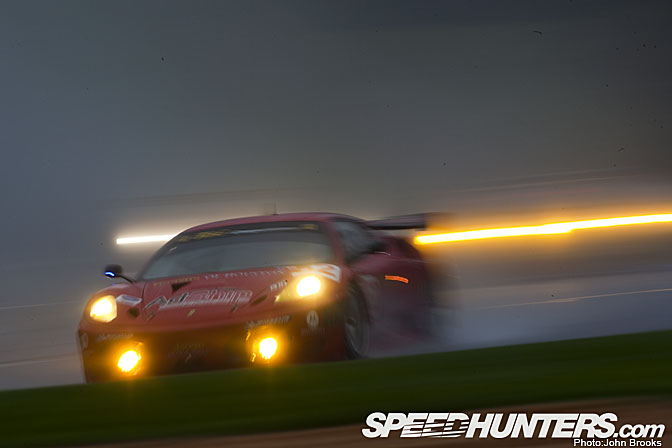 The hotly contested GT2 class was won by the Risi Ferrari of Jamie Melo, MIka Salo and Pierre Kaffer.
A full report on this petit Petit Le Mans will be posted in the next day or so.
John Brooks