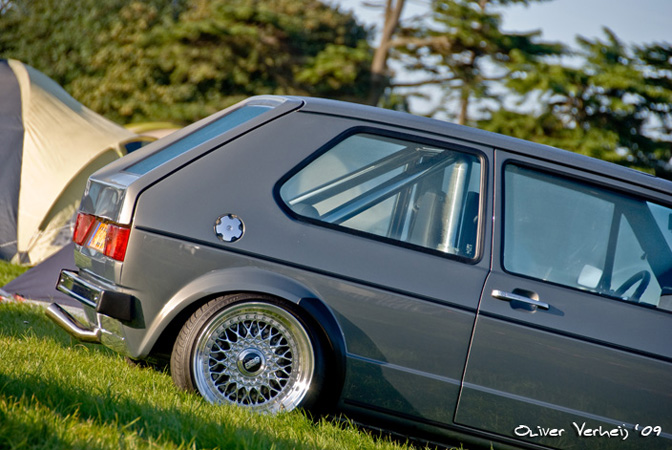 Here's a small selection of photo's I found from the Edition 38 event in Northhampton, UK. I almost forgot about this car show, but thanks to a tip I got from one of our readers, I found these photos shot by Oliver Verheij. Oliver shoots photo's for VWfanatics and does it very well I might add. Let's have a look at a small selection I made from his portfolio.
In the opening you could have recognized the car that featured in the Wagenwerks DVD trailer that I featured here. It really is one my favorite cars of the show, and it even makes me proud because it was built by a fellow Dutchman.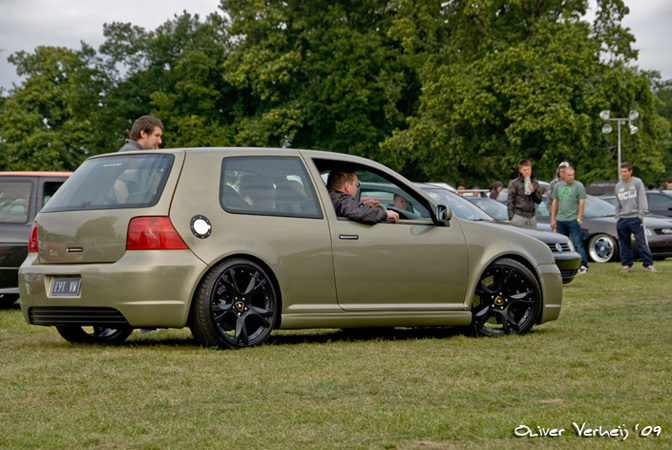 This Golf mk4 is sporting some exclusive parts, the most obvious are the Lamborghini wheels. Inside the car, the interior has undergone a full lambo treatment including seats and  leather. It's also sporting an airbag suspension, before anyone asks.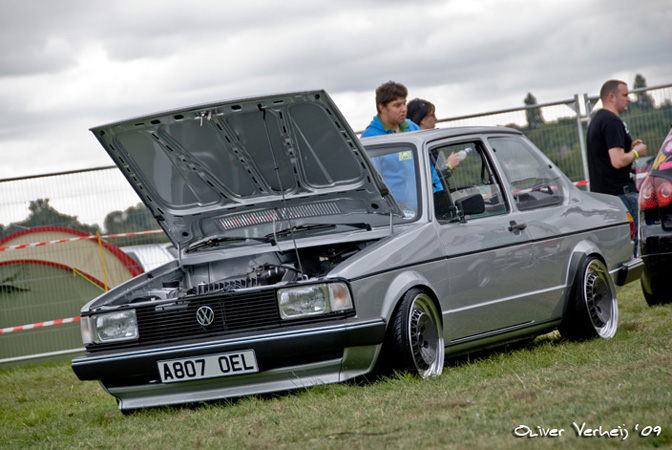 These old school Jettas can look so good with minimal mods. A nice set of wheels and a killer suspension is all you need.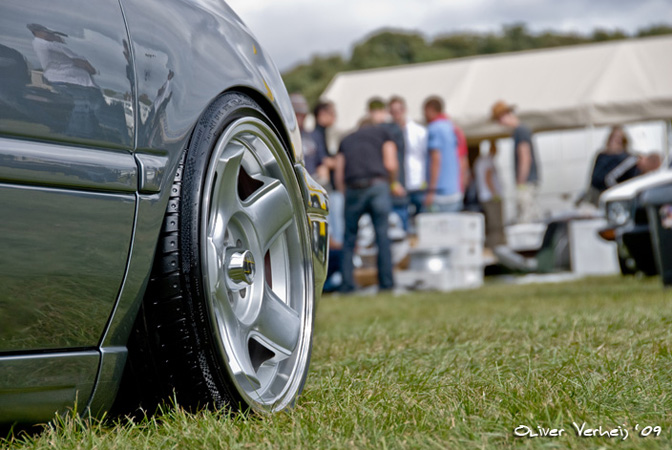 The Schmidt Retro-ML, a real crowd pleaser and favorite amongst the V-dubbers.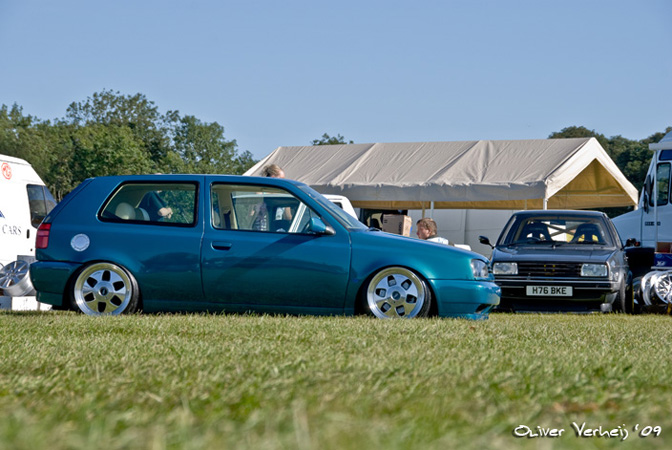 This clean looking Golf mk3 is rolling on some MAE wheels. Is that a Lamborghini color btw?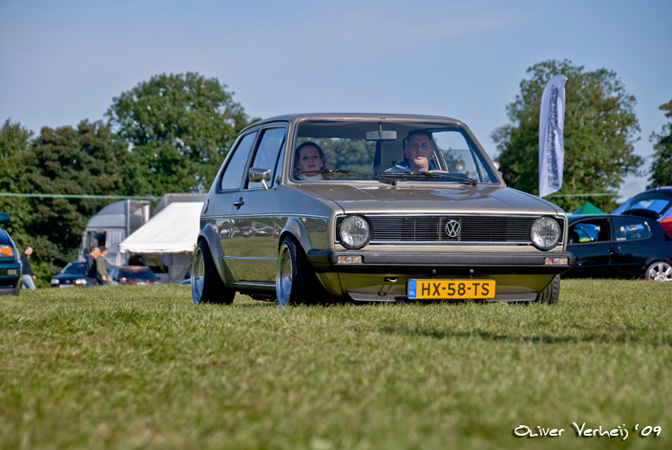 Another mk1 from Holland with all the right characteristics to stand out from the crowd.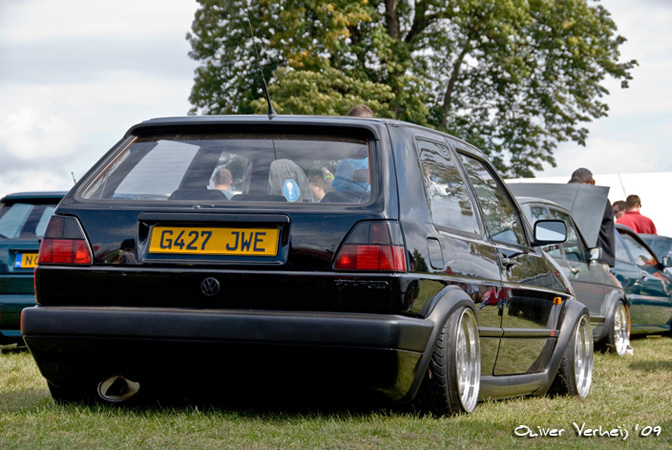 I just couldn't leave out this mk2 with its killer stance.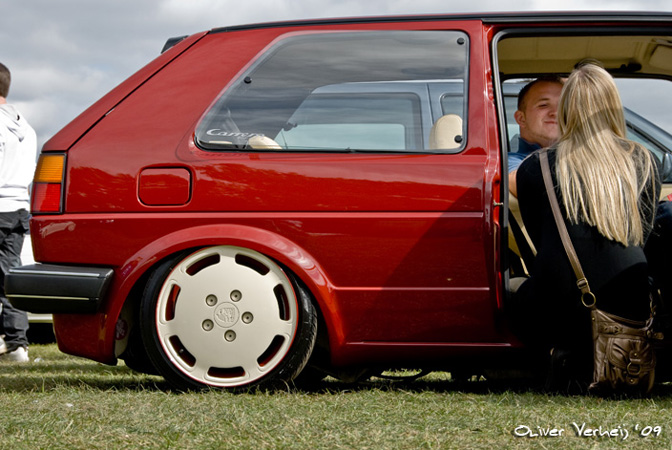 Just a small detail, check the wheel whores sticker inside the wheel well.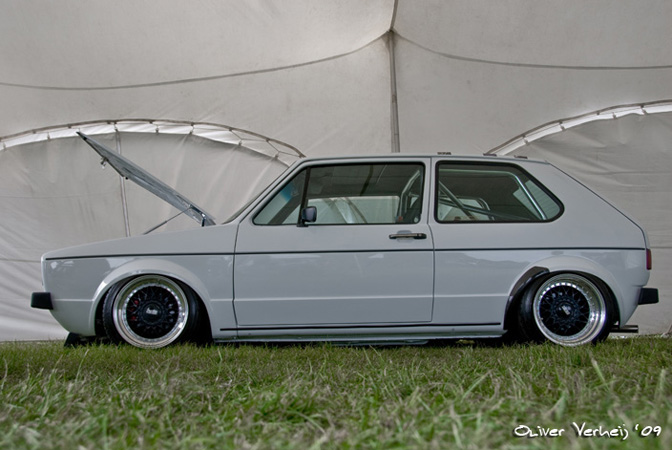 Here is another great example of a very clean mk1.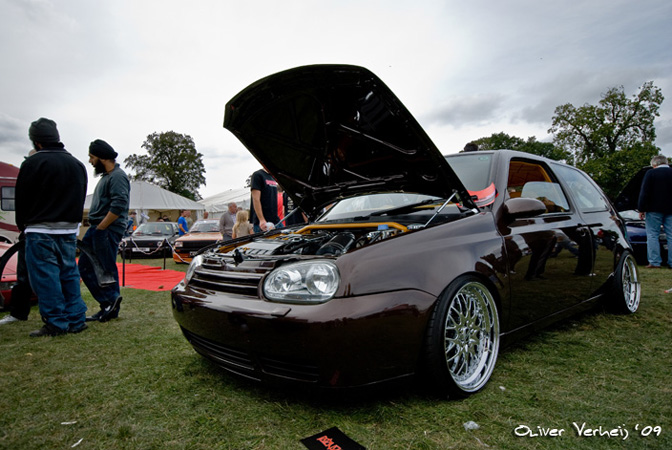 I knew there was something strange about this car, it had the nose of a mk4 but it seemed a bit out of place. Well after some digging I discovered that the owner, Pete Carty, had this mk4 front installed on his mk3. At the event it won first place in the mk3 category.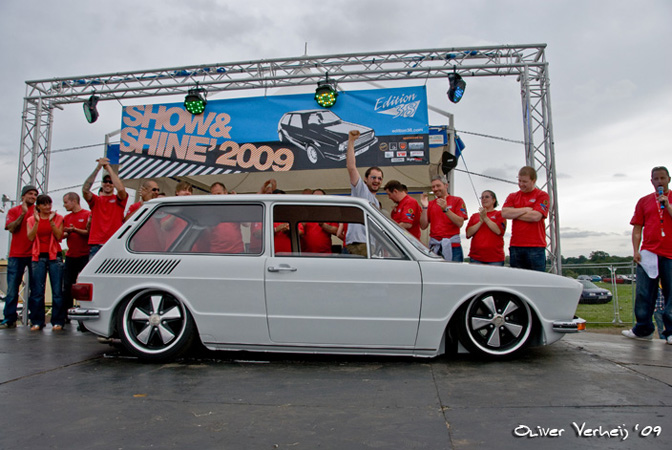 This 1979 Brasilia is something you won't see very often. This version is running a airbag suspension and won the coveted best of show award.
Thanks to oliver Verheij for his photos, check out more at VWfanatics.
-Jeroen Willemsen