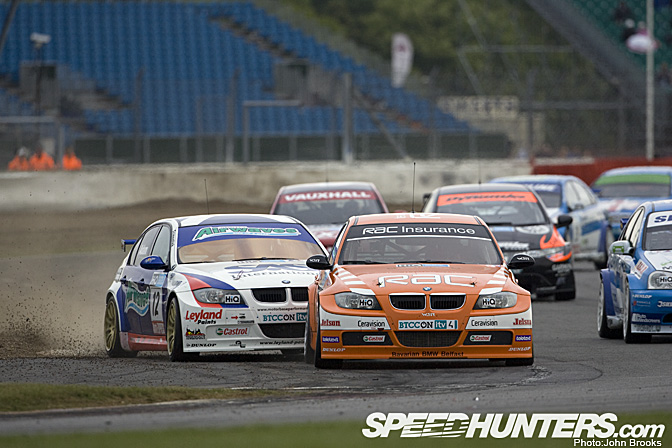 John Brooks was on duty at Silverstone last weekend, so we have a hugh gallery of images form Rounds 22, 23 and 24 of the British Touring Car Championship with some additions from our friends at PSP-Images.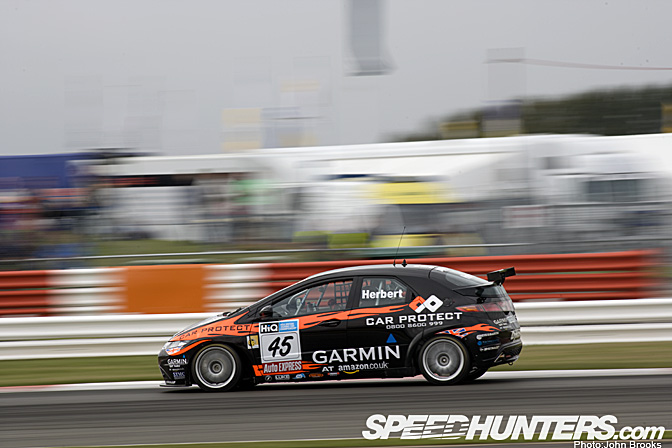 A few driver changes. Ex Formula 1 driver, Johnny Herbert joined Team Dynamics, replacing James Thompson who has commitments in the Danish, World Touring Car Championships and the Australian V8 Supercar championship – busy boy!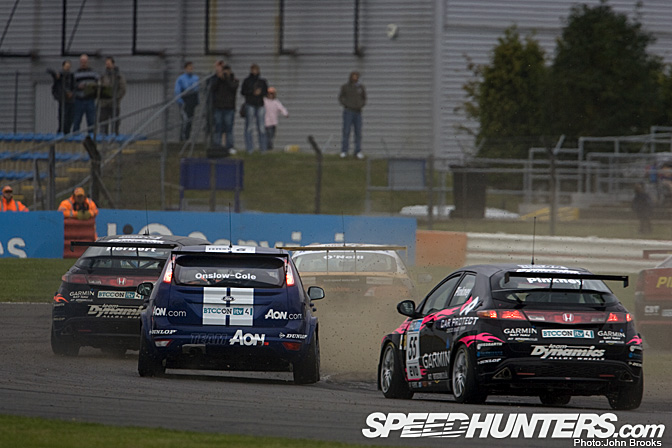 Tom Onslow-Cole was also called up as a stand in for the second Team Aon Ford Focus.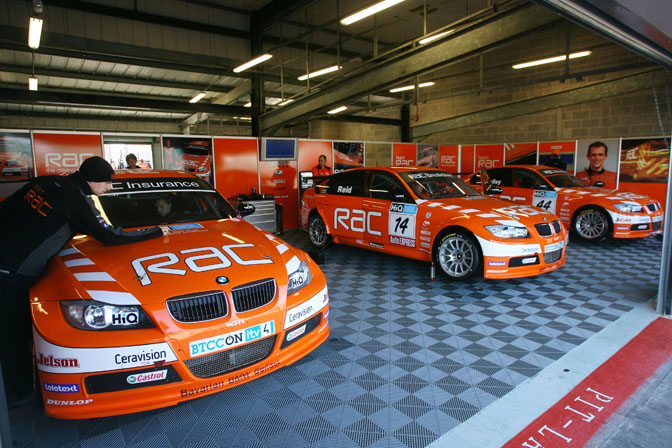 Team RAC expanded their team to three entries with veteran racer Anthony Reid on board. Reid was brought in, to act as rear-gunner for Colin Turkington….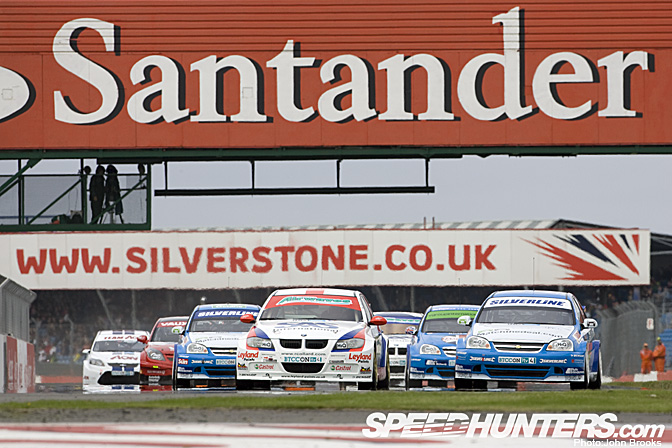 Building on their 1-2 at Knockhill, the weekend started well for Silverline Racing and RML and continued to get better. Jackson started on Pole but was beaten to the first corner by the rebuilt Airwaves BMW 320si of Rob Collard.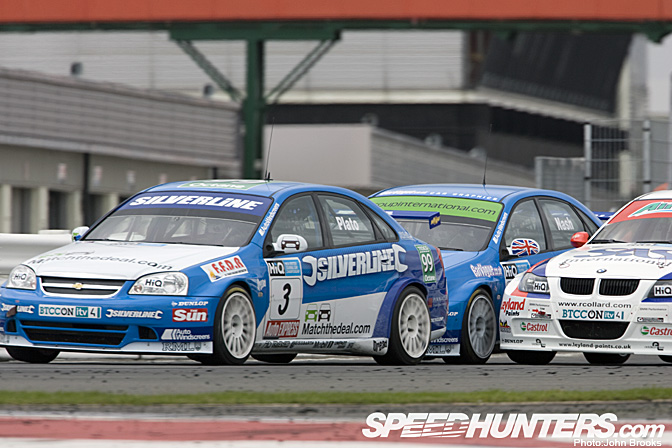 Jackson wasn't behind for long though and retook the lead.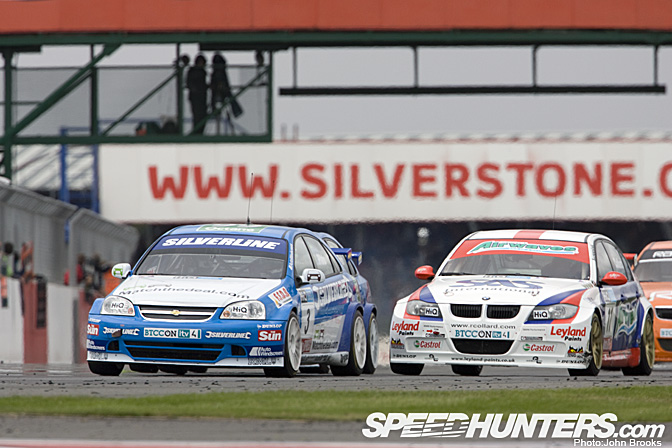 Collard hung on the back of the Chevrolet for a number of laps before Jackson's team mate, Jason Plato nipped past into 2nd.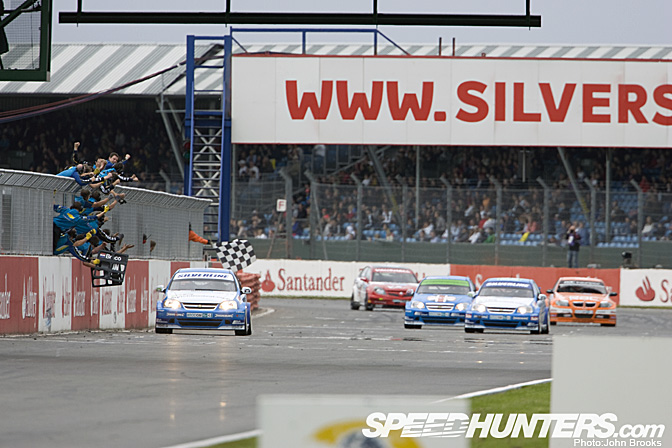 RML's third car driven by James Nash followed Plato through to a fantastic 1-2-3 for RML.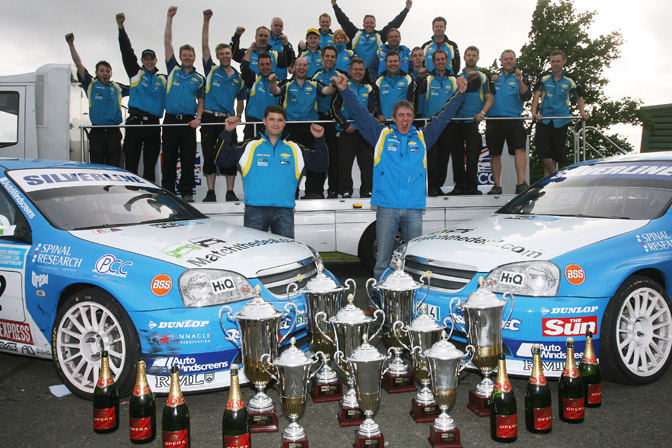 Quite an achievement given RML only entered the series at the last moment, this championship isn't their main focus (WTCC is) and the Lacetti is old and has been replaced by the newer Cruze in the World Series.
Very impressive stuff from Ray Mallock and the team.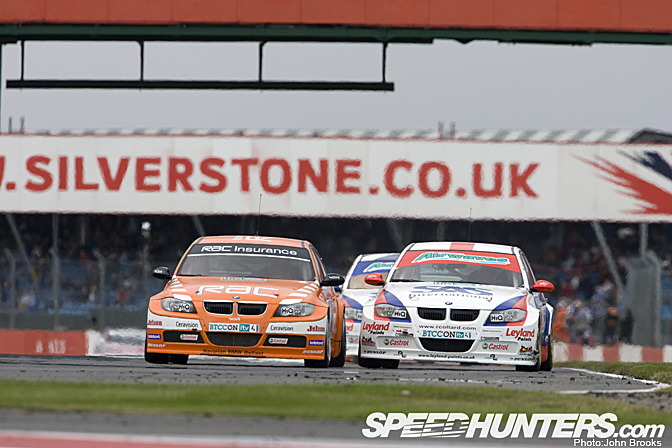 Colin Turkington followed the Chevrolet train home.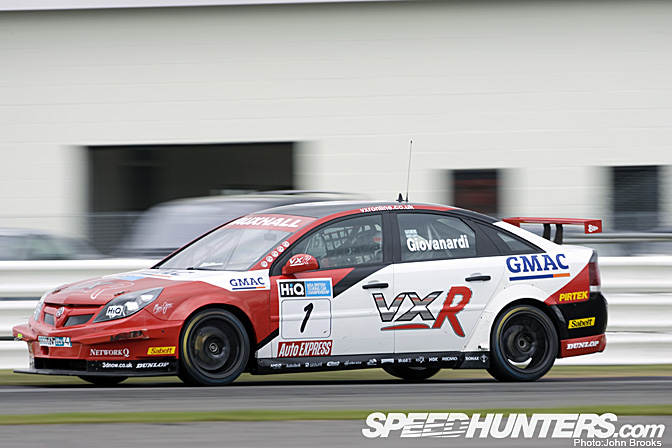 Just ahead of main rival Giovanardi. Collard would eventually finish 6th ahead of the second Team RAC BMW of Stephen Jelley.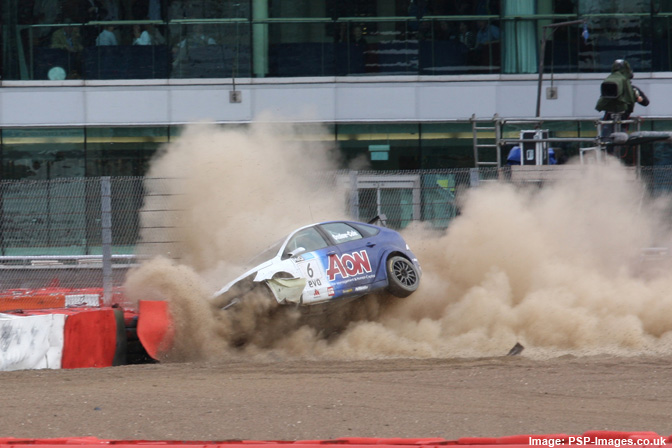 Anthony Reid has a disastrous race. Brought in to support Turkington, Reid clashed with Tom Onslow-Cole damaging both cars heavily and bring out the safety car.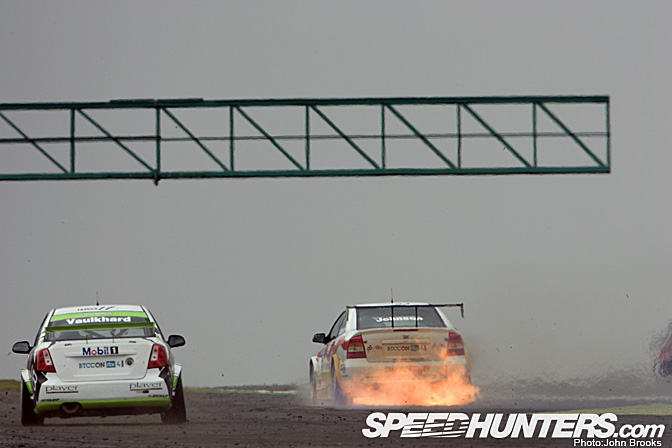 Matt Johnson was another driver to suffer at Silverstone, but it looked good!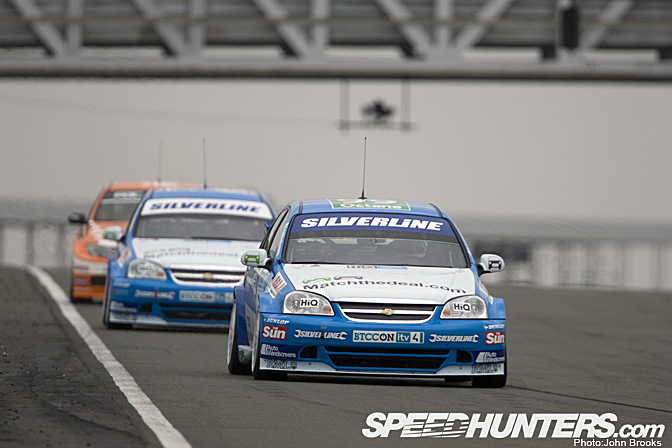 Plato continued RML's winning ways with another win in Race Two of the day.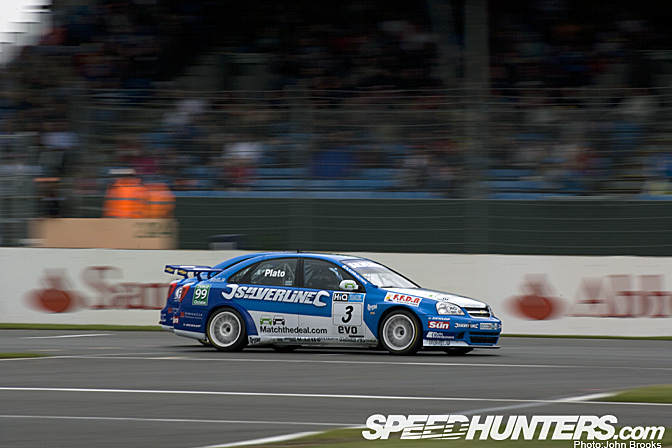 Early on, another Chevrolet 1-2 beckoned, but as rain began to fall, Giovanardi closed in and past Jackson for second place.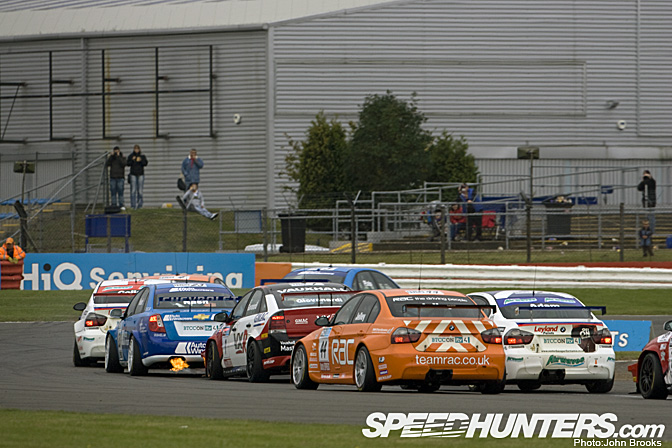 A couple more laps and Giovanardi would probably have won.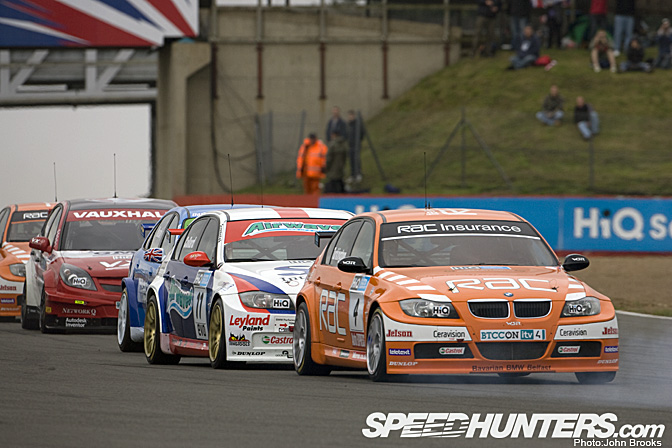 Team RAC BMW driver and championship leader, Colin Turkington, saw his lead cut again as he finished in 4th place ahead of a season-best performance for Tom Chilton in the Ford Focus.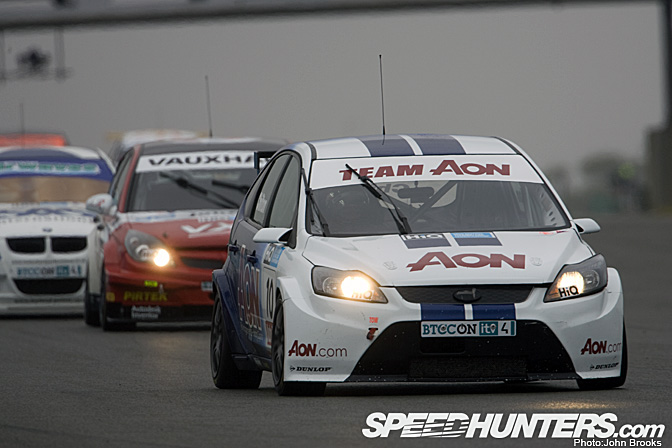 Complete with new engine tuner, the Focus now has some good pace.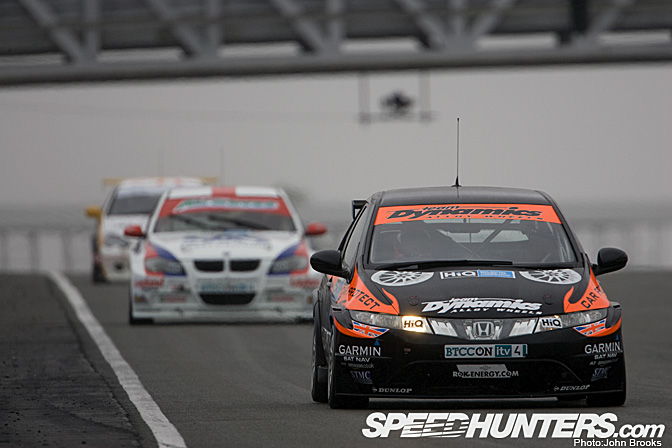 Johnny Herbert finished 8th.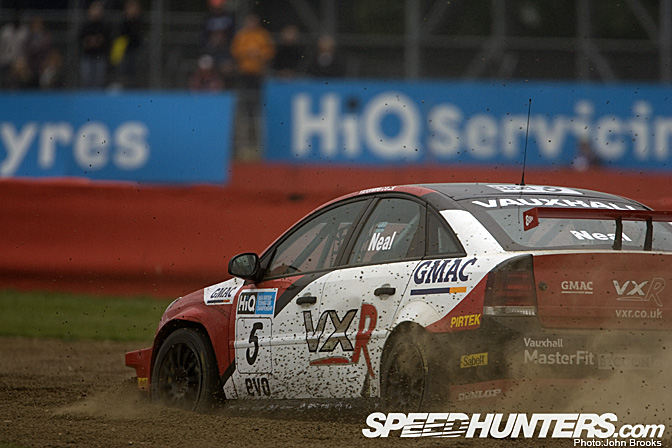 while Matt Neal had a bad race…..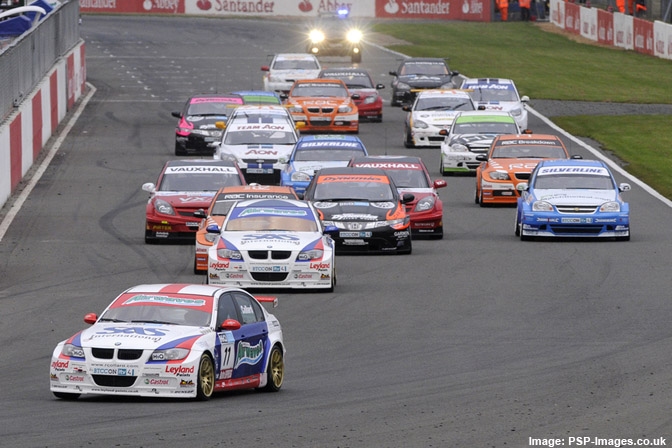 Matt Jackson won the final race of the day, giving RML an amazing clean sweep of victories at Silverstone.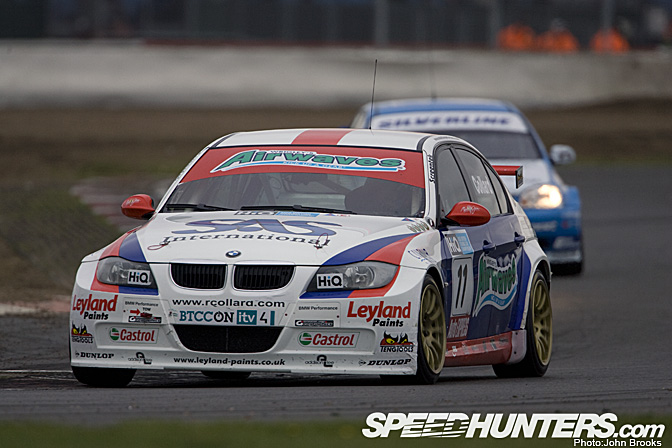 Starting in 7th, Matt was third by the 2nd lap and centered his attention on Colin Turkington and Rob Collard in their BMW's.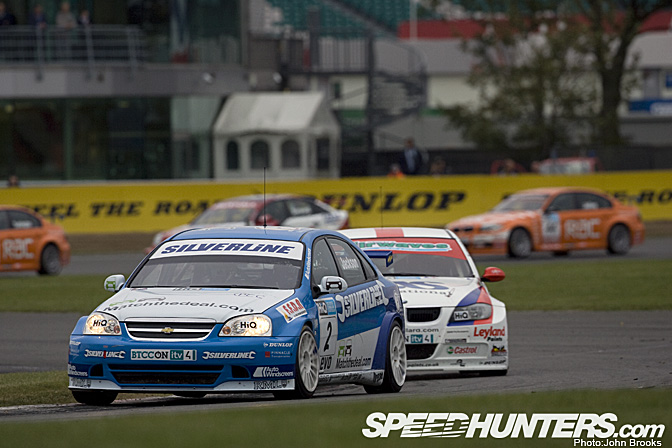 Collard would eventually finish 2nd….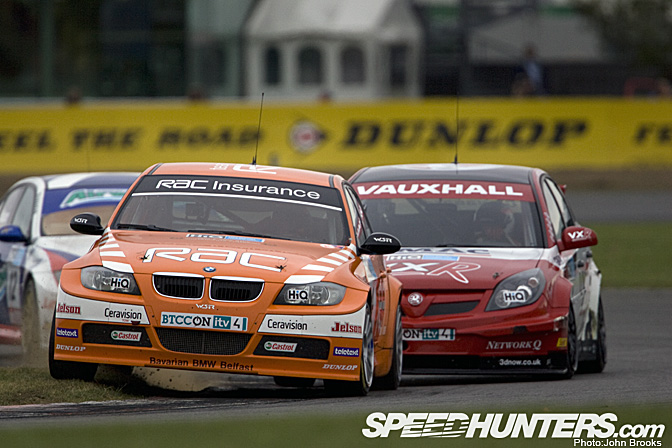 …. with Turkington in 3rd, his team mate, Stephen Jelley 4th making three BMW's in the top 4.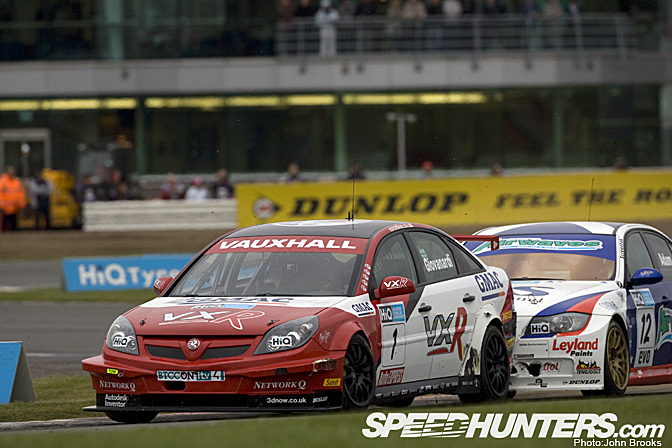 Turkington's championship rival, Giovanardi finished 5th with Jonathan Adam on his tail.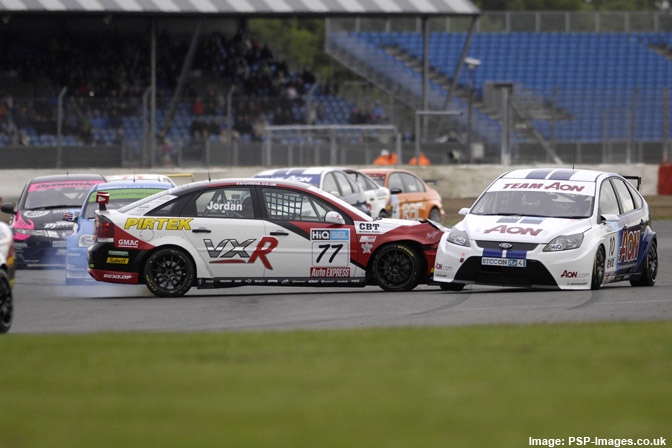 Tom Chilton had a big accident after he was collected by an out of control Andrew Jordan in his Vauxhall. Maybe he didn't like my livery and bodykit!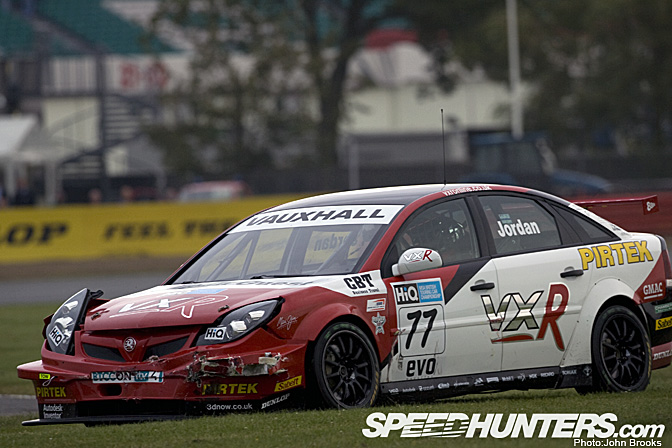 The British Touring Car Championship continues at Rockingham later this month.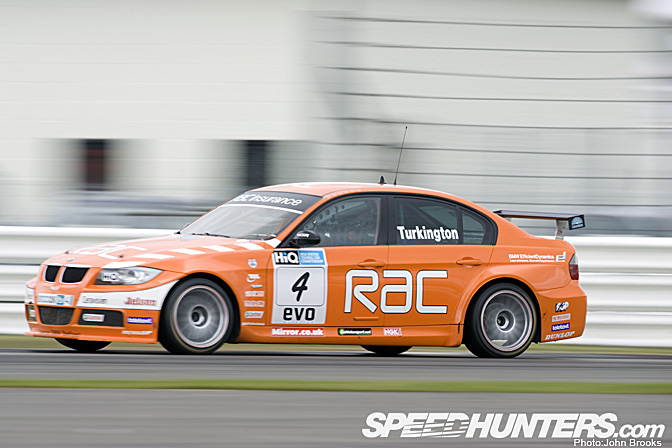 Turkington's lead has now been cut to 11 points as Giovanardi nips away at the points. With some great performances in recent rounds, Jason Plato is now in a comfortable 3rd place, probably too far adrift to take the championship unless RML can pull out another 1-2-3.
Next week, we will bring you an exclsuive car feature on one of the BTCC BMW's.
Thanks to John Brooks and Peter Still (PSP Images) for the images. Remaining photos from BTCC.net
-Andy Blackmore
 
BTCC.net
PSPImages.co.uk