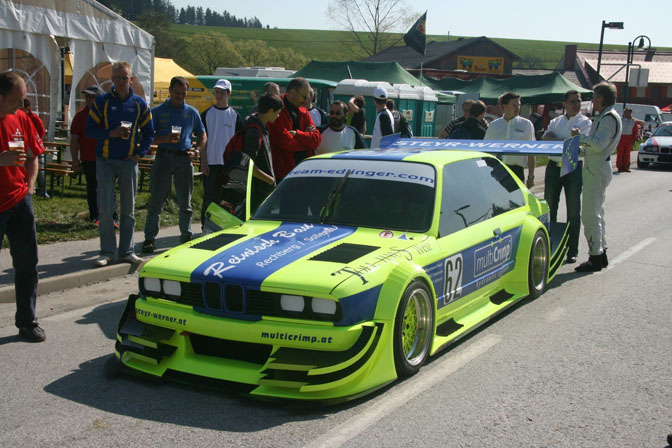 After reading some of the comments on this feature (yes I do read all of your comments). Jacek pointed me into the direction of this awesome Hillclimb car. I must say I was very impressed by this car and even more so after seeing this video. The car belongs to Team Edlinger and has been build by Koppe Engineering in Austria.
The base car is a BMW E30, but as you can see it has been transformed into a formidable racecar.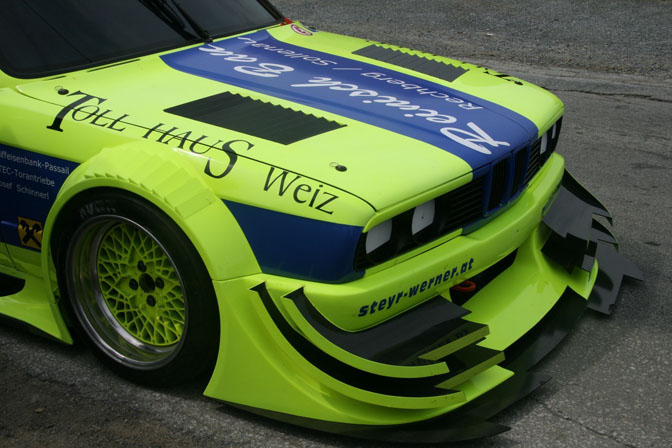 The aero modifications are insane and remind me of the DTM cars we see nowadays. Maybe it's because the driver Erich Edlinger is a former DTM driver. The entire bodykit has been designed with speed in mind. When climbing up a hill in car like this you need all the downforce you can get.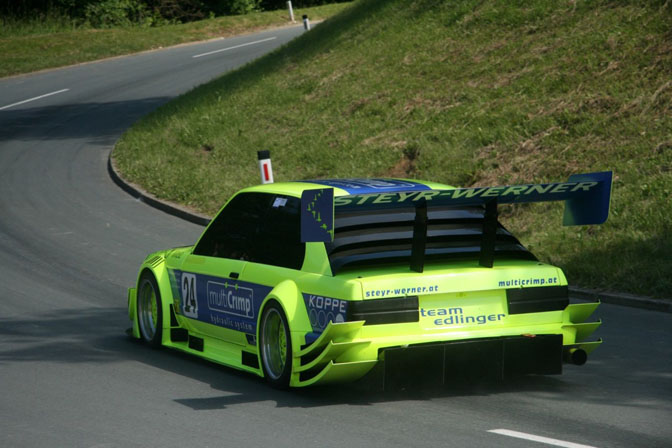 The rear of the car is dominated by this enormous wing.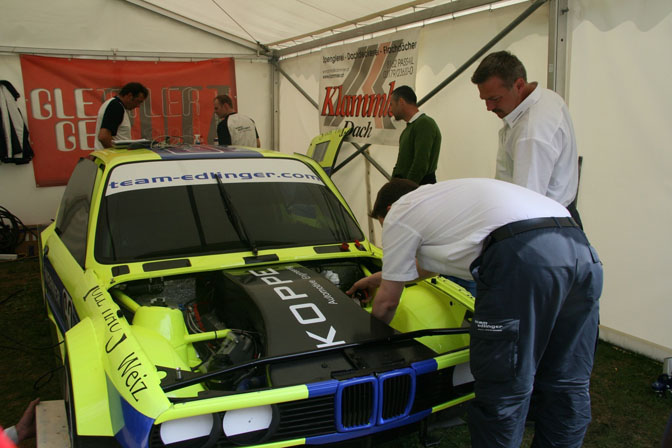 The power source is a bit special, too bad that this was the only good picture that I could find. It is powered by a 3.5 liter V8 from a Indy Racing League car. It puts out 530bhp at 11.000rpm, yep that's right. The engine has been mated to a F1 six speed gearbox that was used in a car driven by Alain Prost. That combined with the amazing low weight of the car, 800kg, it is capable of amazing things.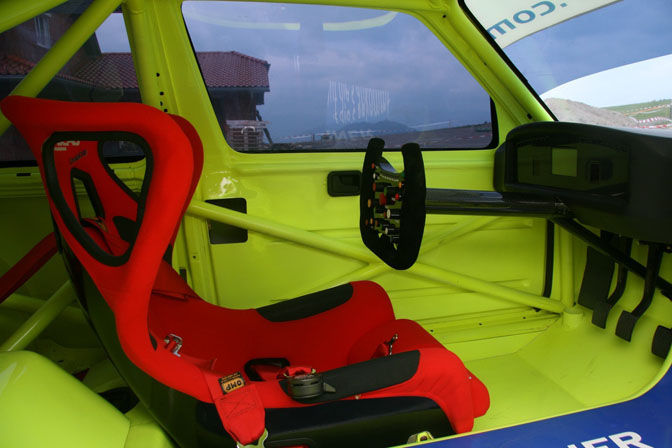 Have you ever seen a interior this clean, especially considering this is a racecar.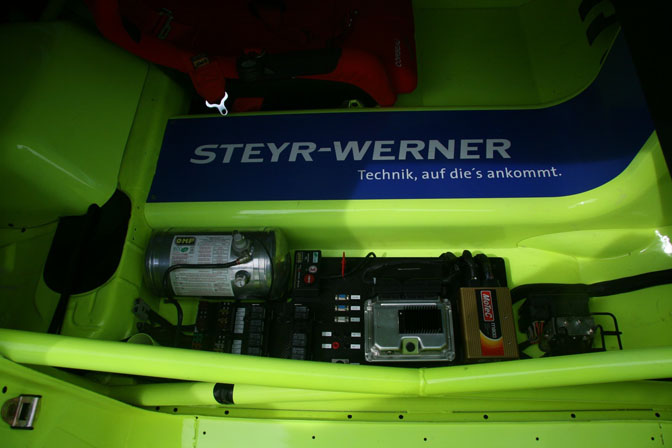 The car runs thanks to a Motec management system.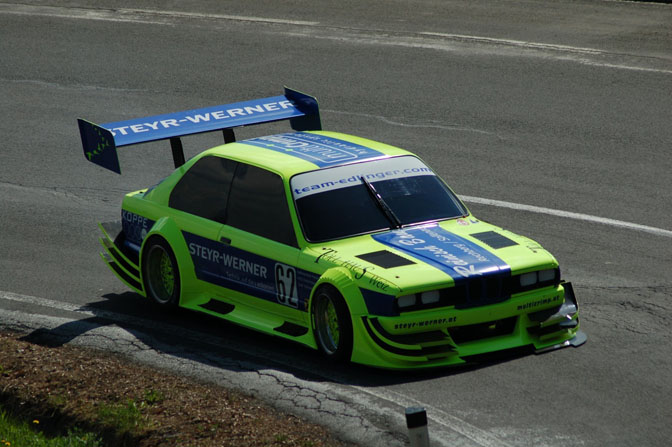 Another great shot of the car running uphill, and just because it's so cool here is another video for you to enjoy.
Unfortunately after looking for more videos I came across this one, in which you will see that the car has been totaled after it burned down in the FIA historic Hillclimb in Sternbeck. A very sad ending of this amazing car. I really hope that the team is able to rebuild the car and will continue to attack the hills.
-Jeroen Willemsen