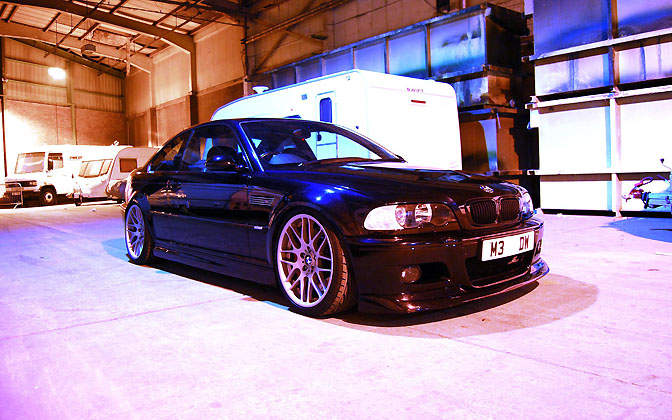 If you already own one of the most extreme build drift S15's on the planet, what kind of car you would drive on a daily basis? It is the same question that Phil Morrison had to answer, in the end he chose this BMW E46 M3. It isn't the most modified M3 out there but it will surely turn some heads with its Eissenmann exhaust.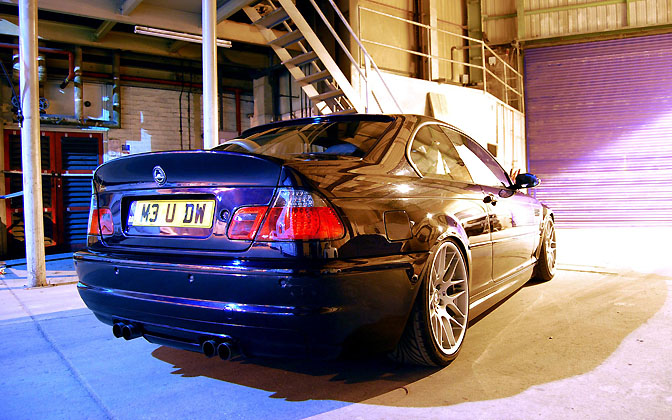 The CSL bootlid is very popular amongst the BMW enthusiasts, this version is entirely made out of carbon to save extra weight. You also see the four exhaust tips from the Eissenman exhaust that is connected to a Supersprint pipe that runs from the manifold to the backbox.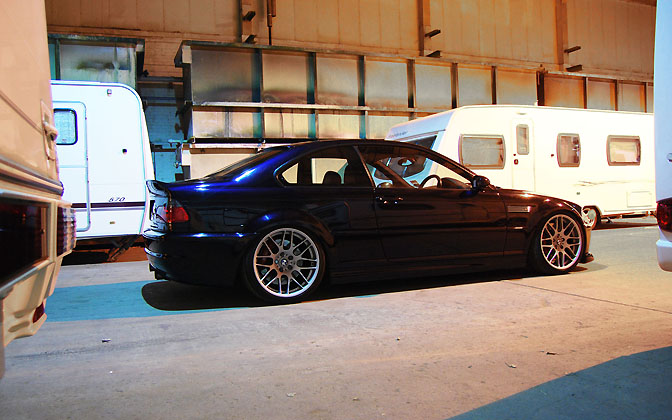 The wheels are genuine CSL's in 19″, but he only uses these when he's cruising in downtown Birmingham. The drop has been achieved thanks to HSD Monotube coilovers. For a stiffer ride Phil opted for a set of H&R anti roll bars.
For the better stopping power Phil went for Stoptech 4 pot calipers with 360mm rotors in the back and CA Automotive 6 pot with 360mm rotors in the front.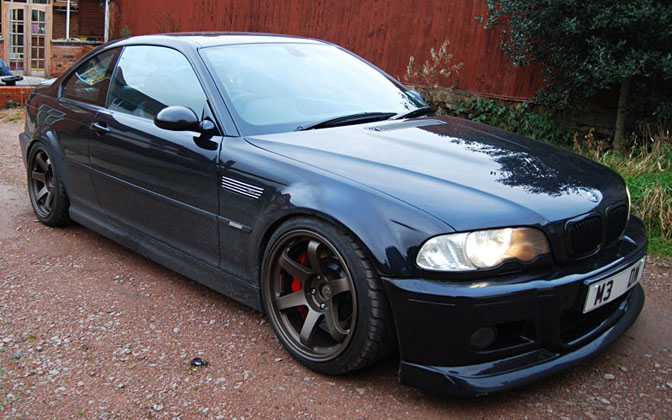 These set of wheels are the latest addition, Phil was one of the first that rocked these Rota Grids in the UK. All thanks to his partnership between his company Driftworks and Rota. The wheels measure 18″x10 ET15 allround with 265/35/18 and 245/35/18 Federal RSR track tires.
Rod already warned me that we as Speedhunters, we would get flamed because of the Rota's on this car. So I asked Phil why he chose these wheels, he had this to say:  "Simple reason is because they are light, strong, and most importantly I didn't have to go through a load of idiots telling me that I wouldn't be able to, and shouldn't fit 10's all round".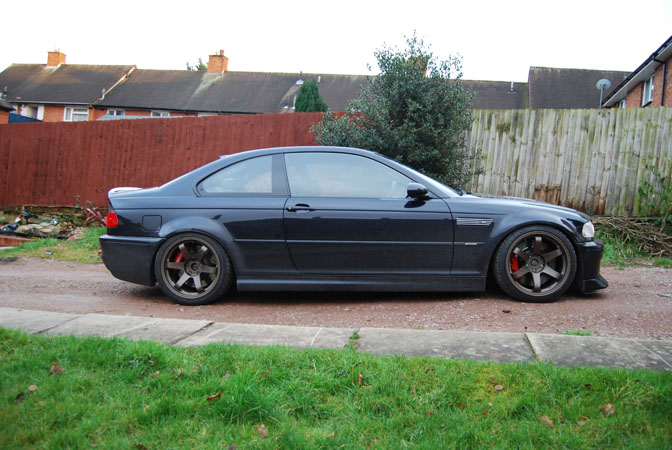 From the side the wheels like look mighty aggressive, and because it's an M3 he has the power to back it up. The engine has been upgraded thanks to a carbon airbox to make breathing easier. Kellerners provided sport cams and A L tuning made sure that everything work with a new remap. The engine now has 369bhp.
-Jeroen Willemsen