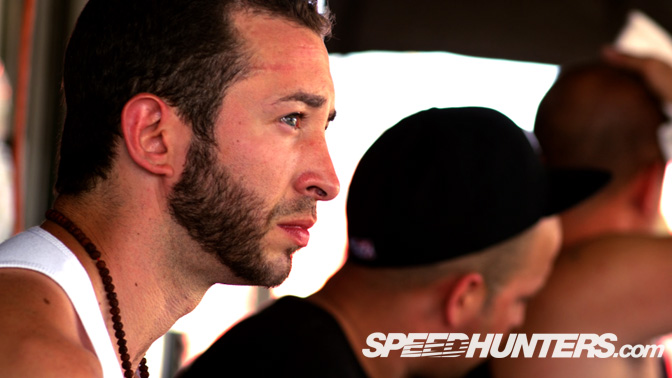 If Tommy Milner is racing driver as machine-introvert then Chris Rado is the opposite: he's all heart and soul. His whole approach to living is quite unlike anyone I've ever met to be honest. This is a guy who lives for speed and excitement… in all aspects of his life. It's no wonder that he's starting practicing yoga… he needs to, otherwise he's likely to self destruct from all the wildness rattling around inside of his soul.
During the creation process of each video, we tried to create a theme which described each racing driver best… this helped us select which spoken sound bytes to use. So Milner's theme was Focus: the use of mental discipline and the senses to control a race machine in hostile conditions. Chris' theme was Passion: the emotional feelings that motivates the driver to find speed. I'm sure you'll agree that this film is a quite different cup of tea to the previous release.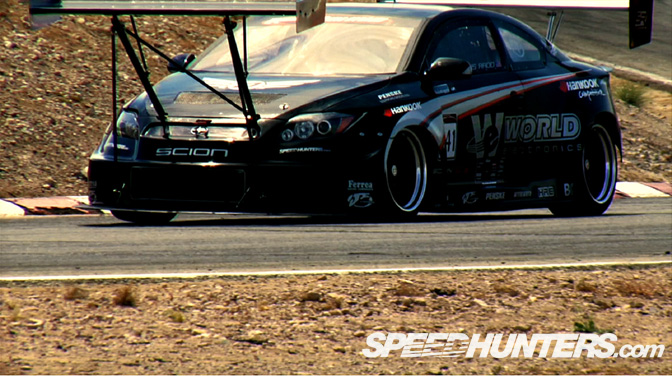 And while Tommy has got himself a great gig as a young professional race driver, Chris has taken a different pathway… He not only drives the car, owns and runs the race team, but his shop also builds this crazy contraption too…
I'm sure we can quite comfortably call this Scion tC the world's fastest front wheel drive time attack car… a machine that now generates up to 1000 bhp at full boost with the "scramble" button depressed. Madness!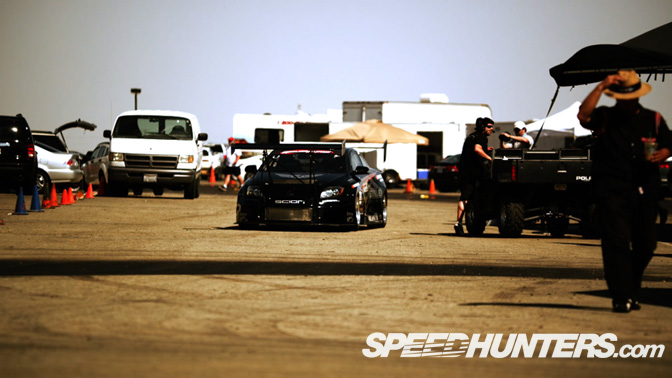 Intrigued? Well to experience this crazy, madman driver and his insane-in-the-membrane Scion tC just click on the button to watch…. you won't be disappointed!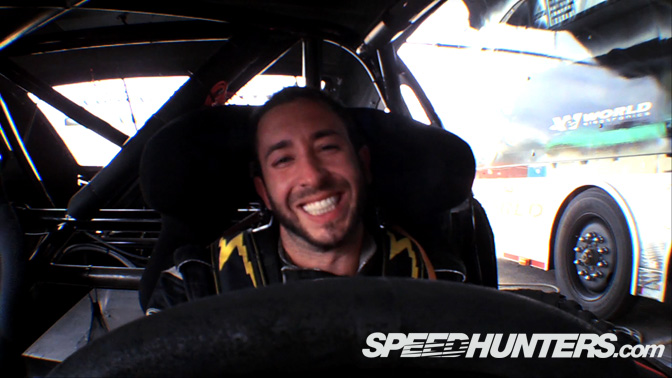 Yes Chris you are a nutter…
Interestingly, this film was the last to get shot, but the first to get
completed. I suppose by the time we shot with Chris, the film crew was
a well oiled and well practiced machine. Chris and the World Racing Team were also
exceptionally helpful in letting us mount cameras all over his car.
Many different angles there are!… This in turn made cutting this
piece relatively straight forward.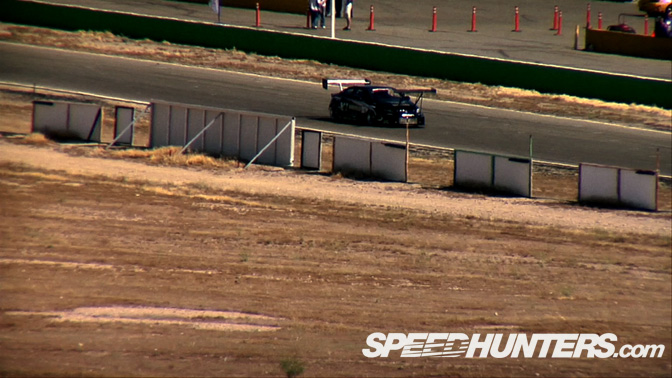 It may also interest some of you guys to know that drift film-maker Will Roegge was one of the camera operators on this shoot. It's hard to say now which of these shots are his though as everyone's footage got mashed together in the final edit. Still, his addition to the team for the Rado and Bertolini shoots was a welcome one… the boy has vision!
Hope you like!
BTW special thanks to the Red Line Time Attack crew for hosting us at Willow Springs and to Chris and the World Racing Team for all their hard work to get the Scion ready in time for the event.
:Rod