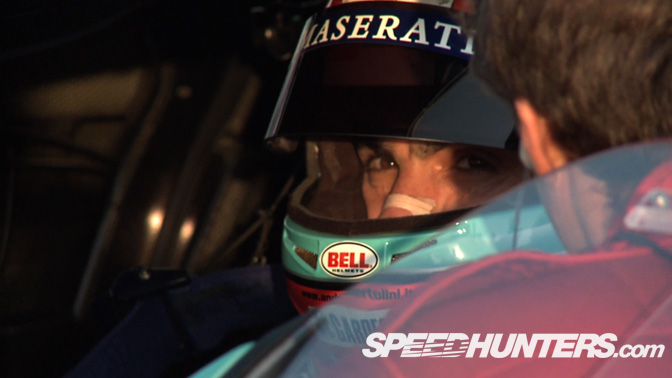 The fourth Driver's Experience film was originally going to be shot at the Nurburgring 24Hs with the NFS Speedhunters Porsche Carrera Cup car but due to some scheduling and production problems we had to very quickly find another driver, racing team and race series to work with. A phone call to the Speedhunter John Brooks netted the suggestion for us to work with Andrea Bertolini, Maserati, Vitaphone Racing and the FIA GT race series.
We then had to pour all of our efforts into attaining permission from each of these groups in a very short period of time to shoot this film. I think we got the green light literally 2 days before we had to fly out to Italy!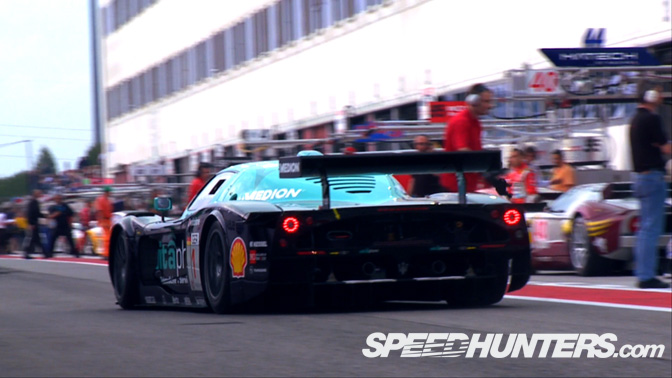 After the Long Beach Formula D and ALMS shoots, coming to the FIA GT race in Italy was bit of a culture shock. The Rahal Letterman and Falken racing teams are quite a casual bunch, but the Maserati Vitaphone team were much more formal to deal with. Not an issue for me, as I know how things work in Europe, it's just a very different way of going about things. Hell, I was just happy to have access to the MC12!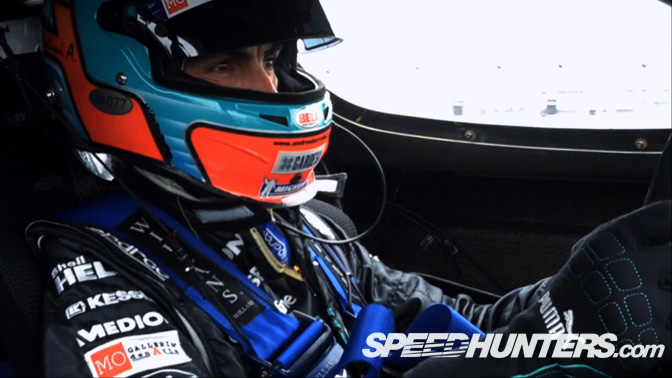 Take the in car cameras for example. At the Formula D event, we basically mounted cameras to Vaughn's Mustang where ever we pleased… but not at a FIA GT event. No, no, no… We had to have the camera positions inspected for safety by a FIA official and they made us move the mounts more than once. It was a clear demonstration we were dealing with the "establishment" of racing hahaha.
Sticking a camera to Andrea's head was also a big no-no… This made us worry a bit if this film was going to work at all, as we had far less variety of in-car camera angles to work with.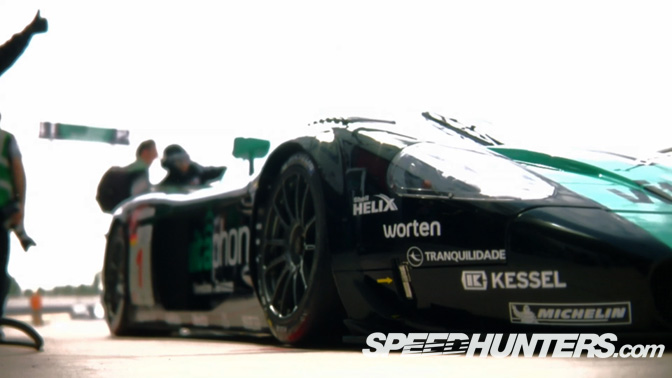 But actually, this was no problem at all… The film came together quite easily, once we figured out how to present Andrea, that is.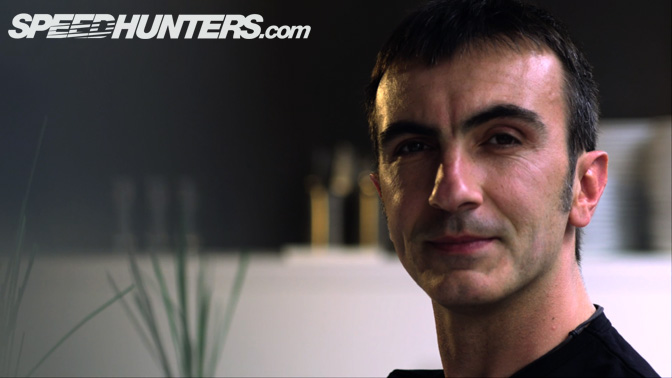 Although you'd perhaps stereotypically expect Andrea to have an approach similar to Chris Rado, he's actually comparable as a character to Tommy Milner. He's completely focused, serious and single-minded in his approach to racing. I liked him a lot, but at the same time, the interview was probably the most challenging as he isn't the most animated character in the world…. But this diversity of personality is exactly what we were looking for with the Driver's Experience Film project.
Andrea is a pure professional. He's made a great career for himself working as a development driver for both Maserati and Ferrari and I think this confidence comes through in the film.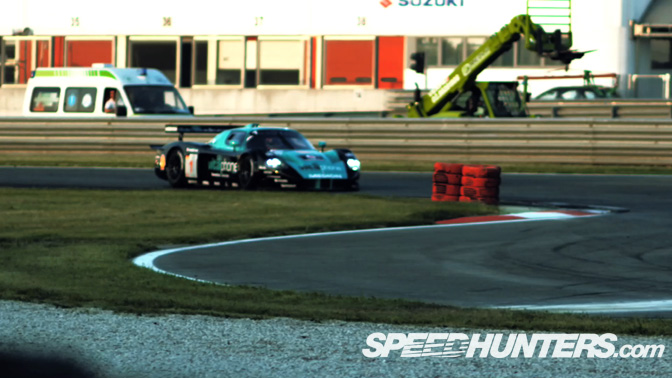 Well I hope you enjoy this exclusive access to such an amazing race car… enjoy the ride, it's quite the machine!… we'll be back next week with two new videos from Willow Springs: Will Roegge's first collaboration with us showcasing the All Star Bash and a montage film from the Red Time Time Attack event a few months back. We'll then start to release the extended in-car remixes of the Driver's films.
Laters,
:R