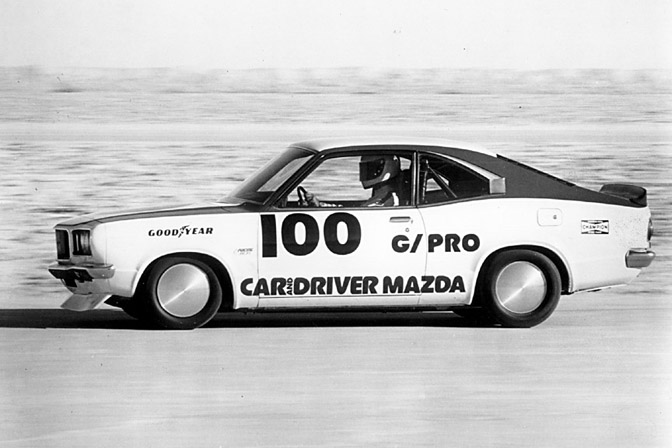 As you've seen in the Speedhunters '09 Speed Week coverage, there's an incredible variety of machines that come out to Bonneville to run on the hallowed salt. From streamliners to motorcycles to pickup trucks, if it has wheels chances are you'll find it out there. Japanese tuners have long had an addiction to the salt, with cars like the JUN Z and Dandy RX7 making appearances over the years. However, some of the most famous Japanese cars to run at Bonneville weren't tuned in Japan, but right here in the USA by the guys at Racing Beat. As part of Speed month, we thought a quick look at these historic salt-going rotaries was in order.
The RX-4 in the opening photo was a project of Car & Driver Magazine and featured an engine built by Racing Beat. At the 1974 Bonneville event, the little Mazda recorded a record speed of 160.3 MPH. I imagine it must have been strange for the traditional hot rodders at Bonneville to watch this funny sounding Japanese compact go so fast on the salt!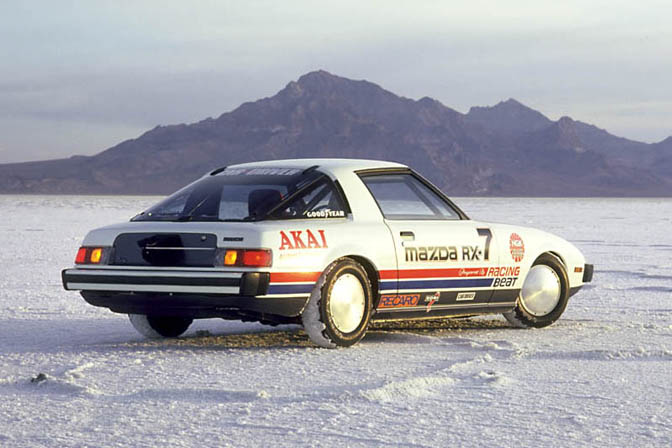 For the 1978 Bonneville event, Racing Beat developed this first generation RX7 (again with the help of Car & Driver Magazine). Thanks to the sleeker body of the RX7 and improved engine tuning, this car set a record of 183.9 MPH with Car & Driver editor Don Sherman behind the wheel.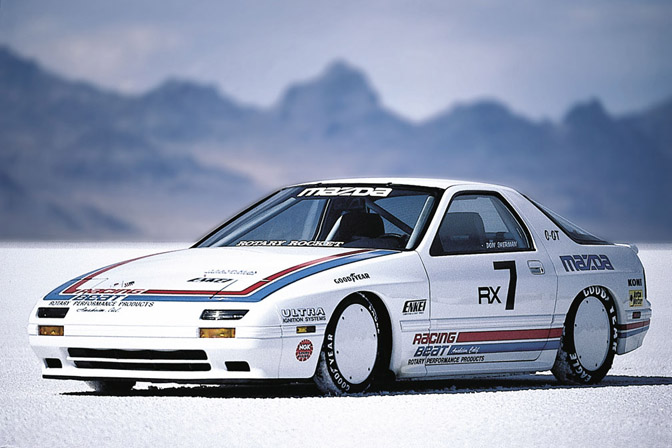 With the introduction of the new FC3S model RX7 in the mid '80s, Racing Beat was at it again. At the 1986 event, this white FC set a long-standing E/BGT record of 238.4 MPH.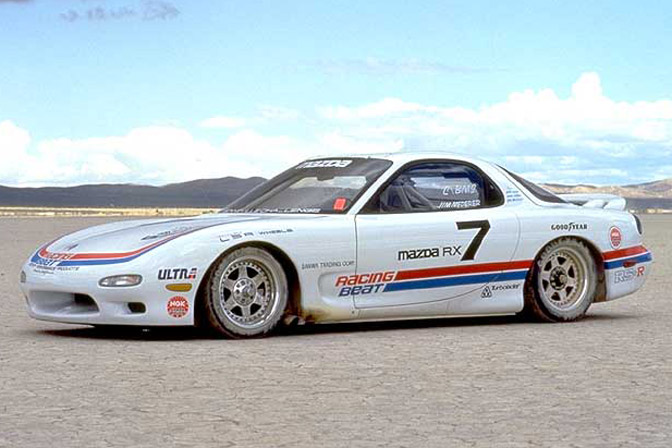 In 1992, Racing Beat was back at Bonneville with their new three-rotor FD3S project. The goal was t to break the C/BMS record of 241 MPH. As you'll likely remember, this was the car that infamously flipped at 230mph with Racing Beat cofounder Jim Mederer in the cockpit. The video clip of the crash has become quite famous, check out Rod's post here if you haven't seen it. The crash was a setback, but Racing Beat quickly got to work on rebuilding the car for another go at the record.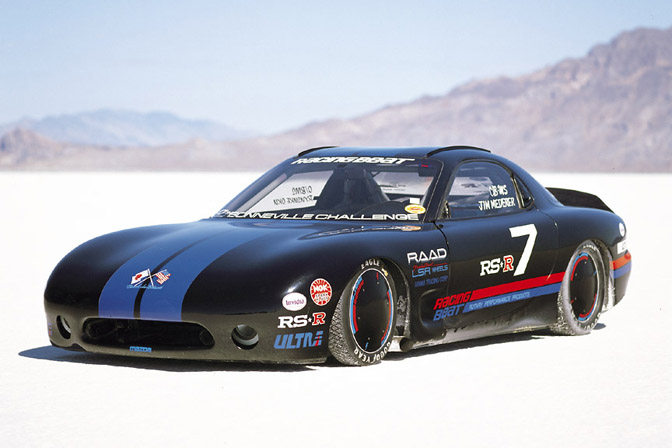 In 1995 Racing Beat returned to Bonneville with the FD, which was sporting a new black livery. The goal was to reach 300mph, but conditions kept the top speed to 242 MPH – which was still a C/BMS class record. Soon after this, Mazda discontinued the RX7 in the United States and Racing Beat's land speed program came to an end. For more on this car, check out Antonio's spotlight from Mazda Month.
So that's the brief history of Racing Beat's Bonneville exploits.
How cool would it be to see Racing Beat return to the salt with an RX8 to finally hit that 300 MPH mark?
-Mike Garrett