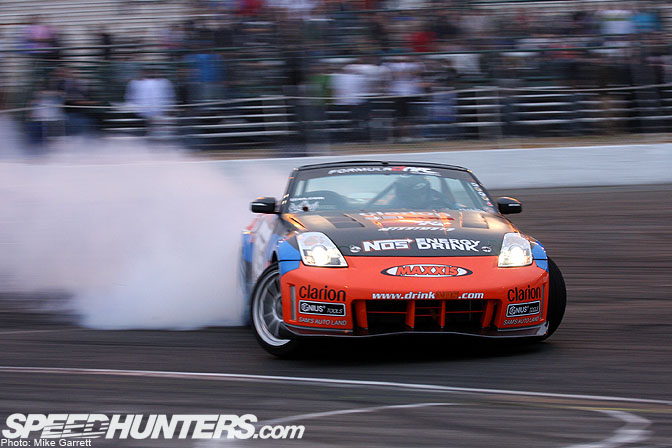 When you smell like of strange mix of sweat, rubber particles, and champagne you know you've spent the day at a Formula Drift Event.
After another exciting round of compeition, it was Chris Forsberg in the NOS Energy Drink 350Z who emerged as the day's victor. This was Forsberg's second win of the year, and he should be getting a nice boost to his lead in the FD points standings.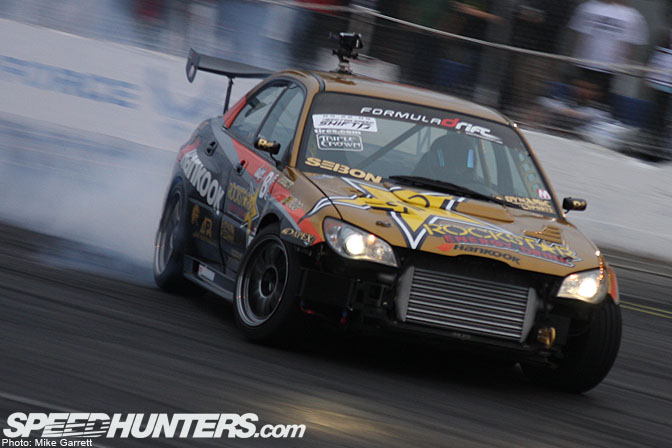 Coming in second was FD rookie Eric O'Sullivan, who earned his podium spot despite an accident that put his car out of commission. More on this later.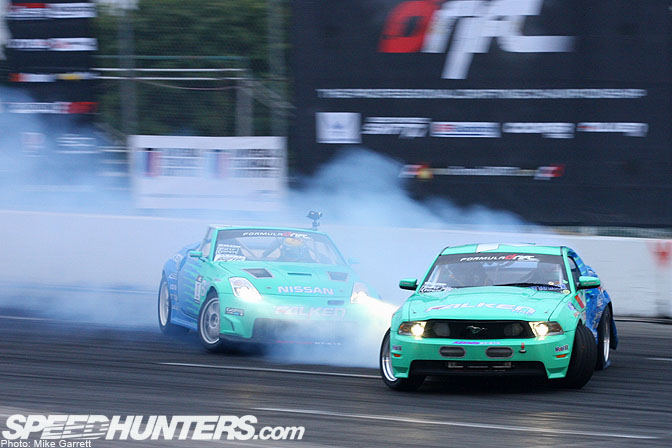 Third place went to Tyler McQuarrie who advanced from the battle with his Falken teammate, Vaughn Gittin Jr.. With their solid performances in Seattle, both of these guys remain in contention for the championship with just two rounds left to go.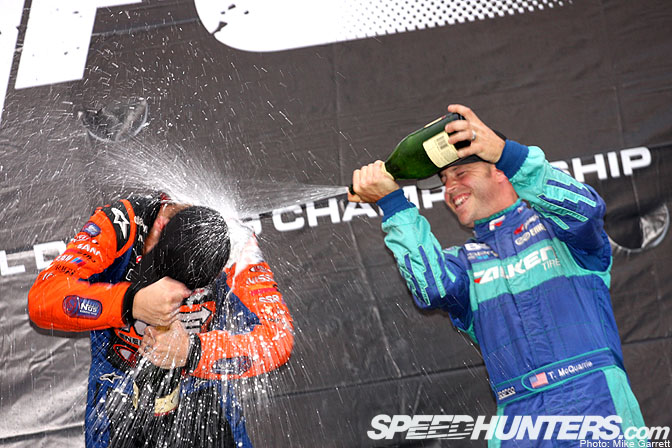 After a night of celebration, it'll be back to business as the teams regroup and rebuild for Formula D Sonoma, which will go down less than two weeks from now.
Congrats to all the winners, and be sure to stay tuned to Speedhunters for complete FD Seattle Coverage!
-Mike Garrett