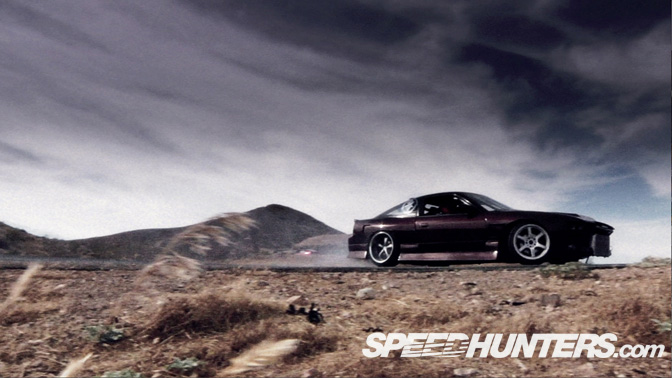 Yo. My name is Will Roegge and I'm a 25 year old filmmaker from Los Angeles, California. Rod and I have been trying to collaborate on a Speedhunter's project for the past year and July's All Star Bash looked to be a great opportunity to do an exclusive Speedhunter's video.
Ziptied/Just Drift's All Star Bash has become quite a phenomenon within the US drift community. Drivers and cars came from places near and far to take part in the event. Including this dark red Nissan 240sx S13 which came from South Dakota to drift the Streets of Willow and Horse Thief Mile. The Risky Devil crew from Chicago, Illinois, Team Top Flight from Phoenix, Arizona, Vegas Drift from Las Vegas, Nevada, and Team Instant Part of Seattle, Washington were all in attendance. An expansive community of drivers all collected in one place to share a common passion: drifting.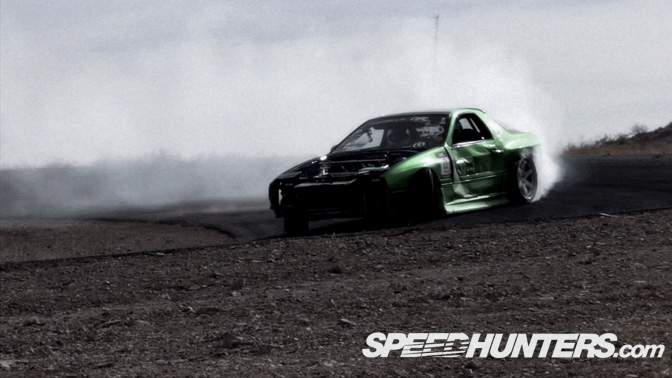 Long Beach, California local and Formula Drift pro Justin Pawlak brought out his money green Mazda FC RX-7. It was nice to see the FC. Even with a bit of a door ding, JTP proves a well built FC can look like a million bucks.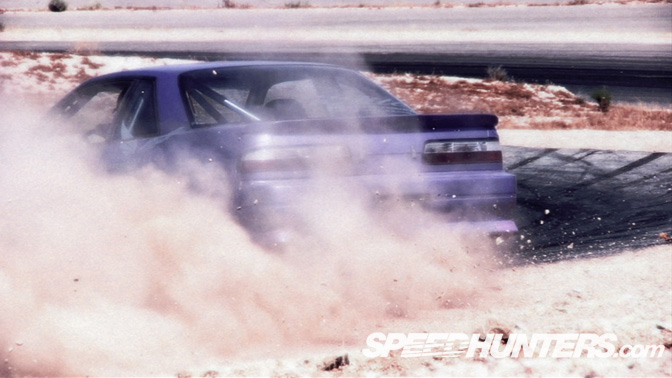 Over cranked or slow motion dirt drops are some of my favorite action shots to capture in drifting. Chase Goodman's Nissan 240sx S13 Coupe color makes it easy to photograph and shoot. Against the sparse landscape out at Willow Springs his S13 looks stunning.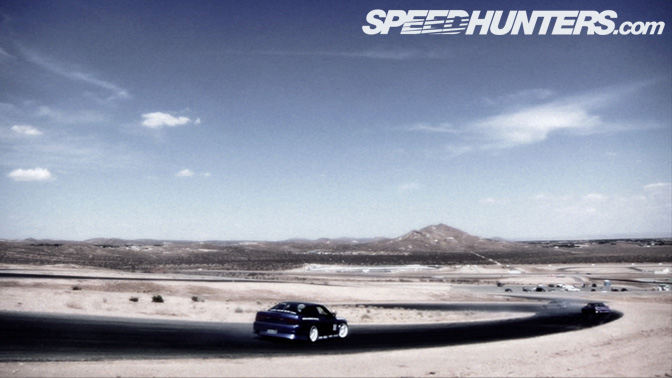 The downhill transition at Horse Thief Mile is one of my favorite places to shoot because of its high speed descent. It makes for some great action, whether its control or out of control.
I personally want to thank Charlie from Just Drift and everyone that I met out at Willow during All Star Bash. Its really nice to be around people who are passionate about what they do and enjoy driving. To me that's why the Sunday sessions during All Star Bash are the best. Party laps of multi-car tandems, friends relaxing in the pits, and people enjoying drifting is why I have continued to attend ASB.
-Will Roegge
(Tx to Jordy Birch for the music track!)