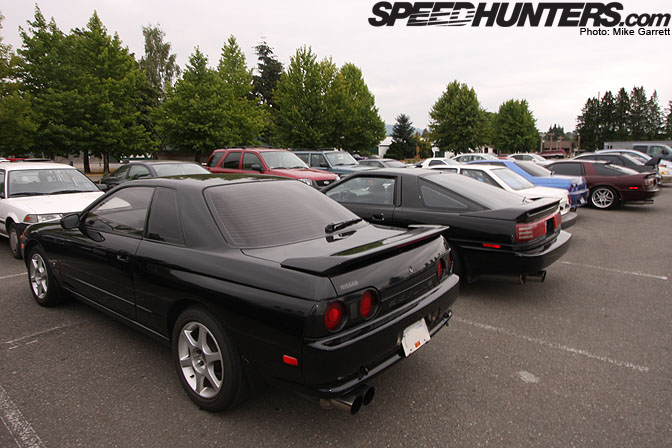 With Formula D's wide-reaching schedule, people from all around North America get the chance to watch high level professional drifting in person. That's great, but those of us that travel with the series typically see the same cars and drivers at each round whether it's on the East Coast or the West Coast. One thing that I've enjoyed doing this season is taking a look around the spectator parking lots at each event to see what the locals are driving.
Last weekend in Seattle, I saw a nice assortment of iron in the parking lot of Evergreen Speedway and thought it might be cool to post up some of my findings.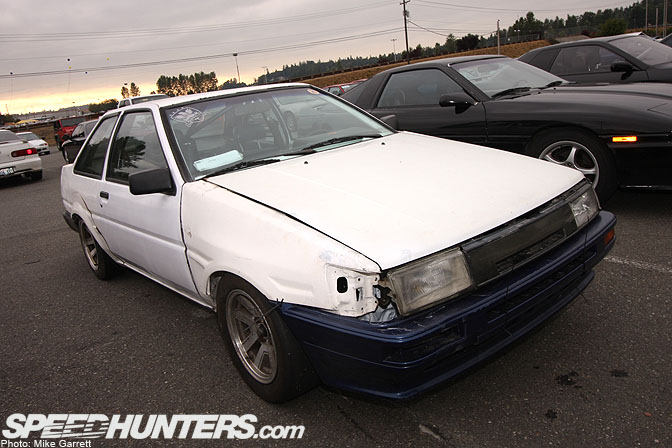 I expected to find the parking lot full of "tricked out" Scions and Hondas, but was surprised to find that the majority of the cars were tuned FR machines like this AE86 Levin coupe. Northwest car enthusiasts know what's up!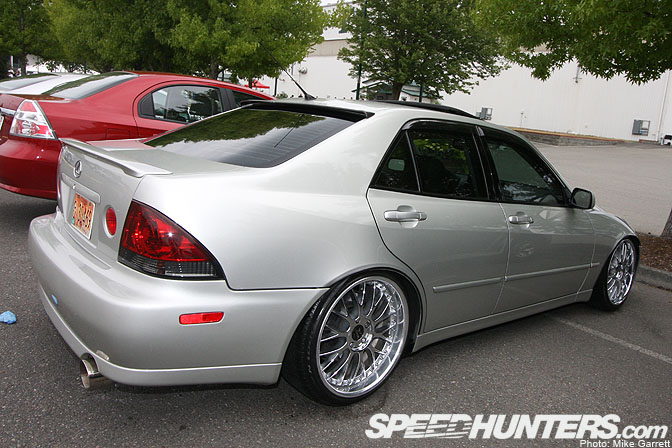 Not all of the cars were track-beaten though. This Lexus IS was nicely dropped on some staggered mesh wheels.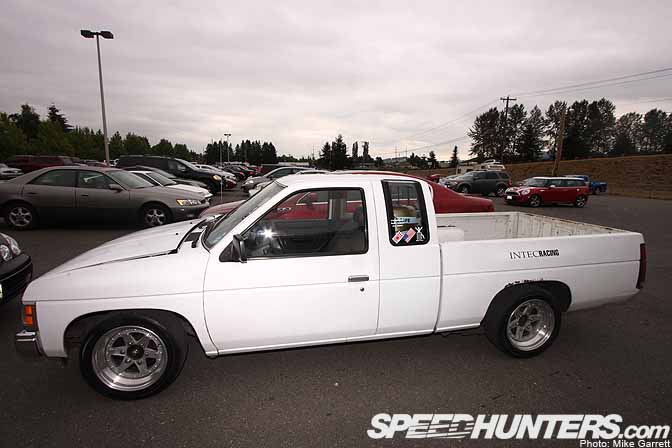 Some of the vehicles that caught my eye weren't even cars. How about this Nissan Hardbody pickup with a rare set of vintage six-lug wheels?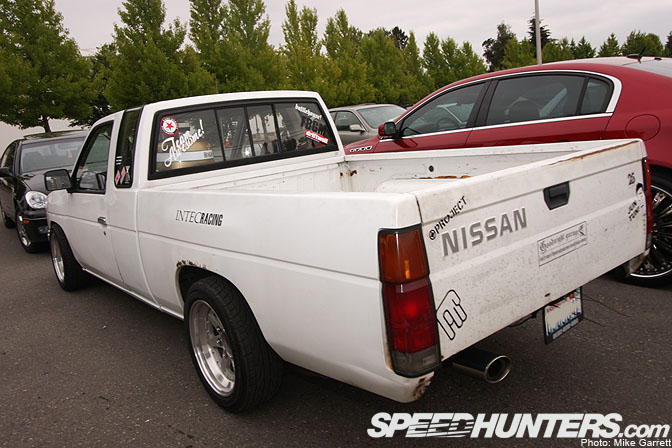 I can't recall seeing many pickups done like this before. Are "JDM mini-trucks" going to be the next big thing?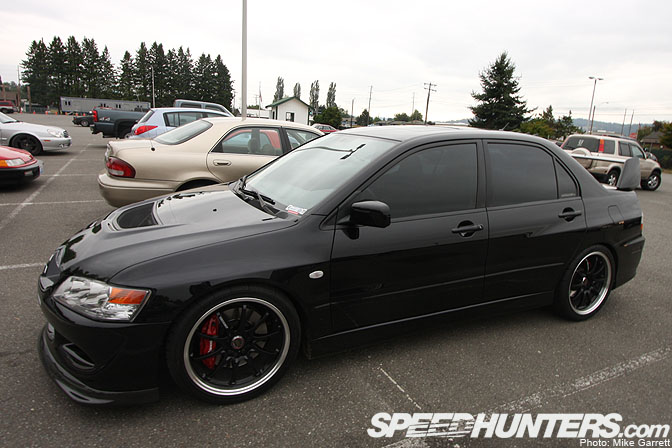 The black on black scheme never really gets old, as shown on this Evo.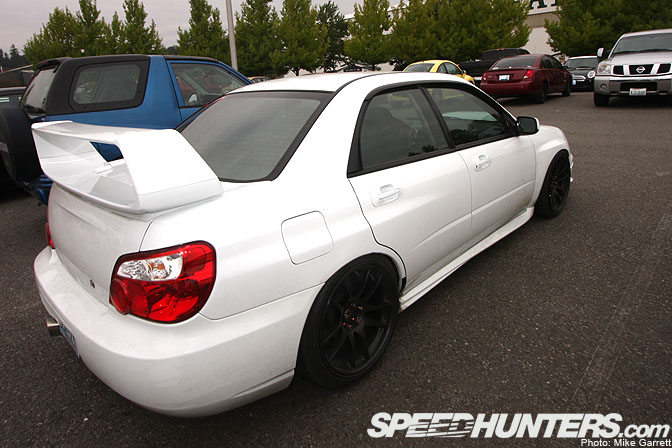 If the Evo isn't your thing, how about this "flushed and dumped" STI?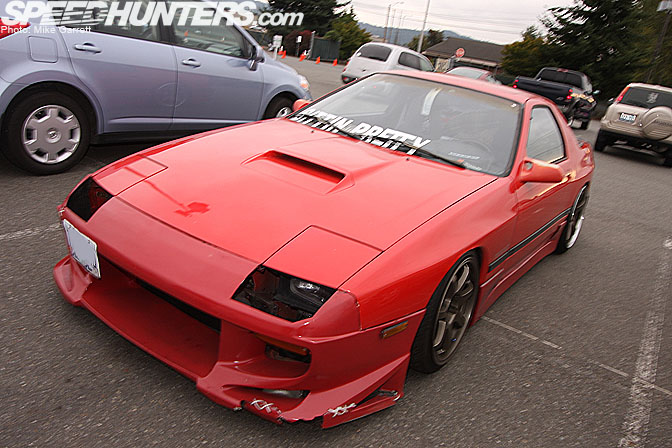 Crappy picture here, but I liked this FC street car "Sittin Pretty".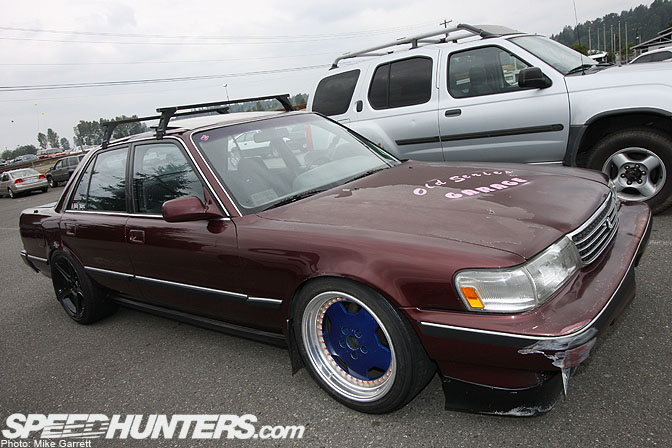 Toyota Cressidas like this MX83 model appear to be very popular in the Northwest.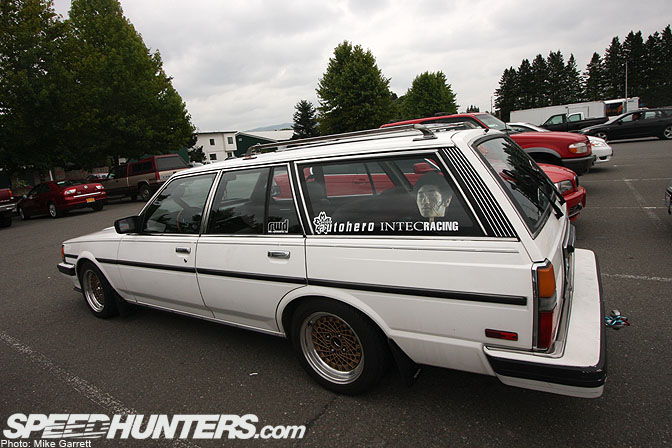 Another Cressida, this one a wagon with a creepy picture of Ken Gushi in the rear window. Haha.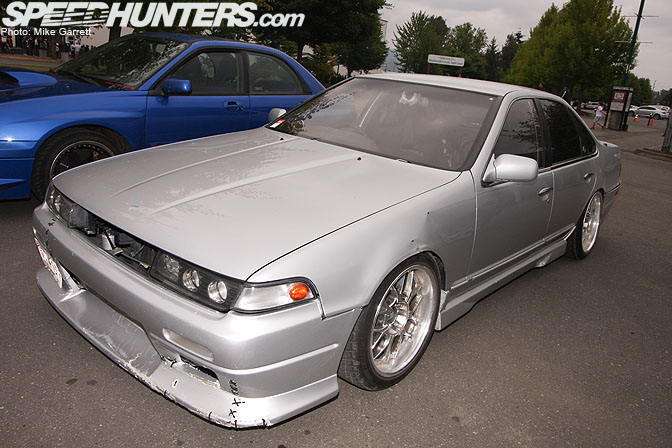 Of course if you live in Canada, you can go straight for a real deal JDM sedan like this British Columbia-based A31 Cefiro.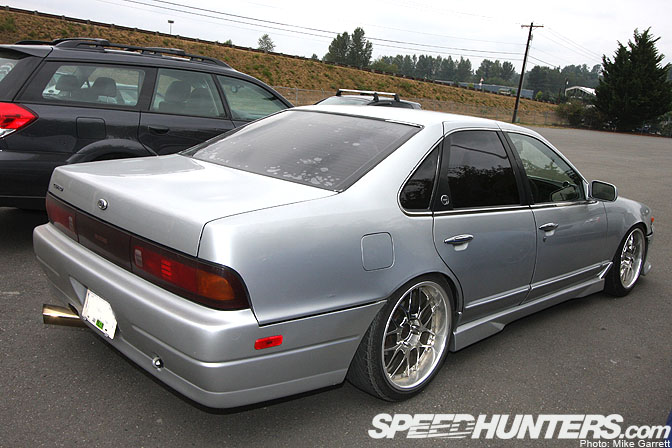 Hmmm. Cool weather, nice tree-lined roads, and fine automobiles. Perhaps I need to relocate to the PNW!
-Mike Garrett