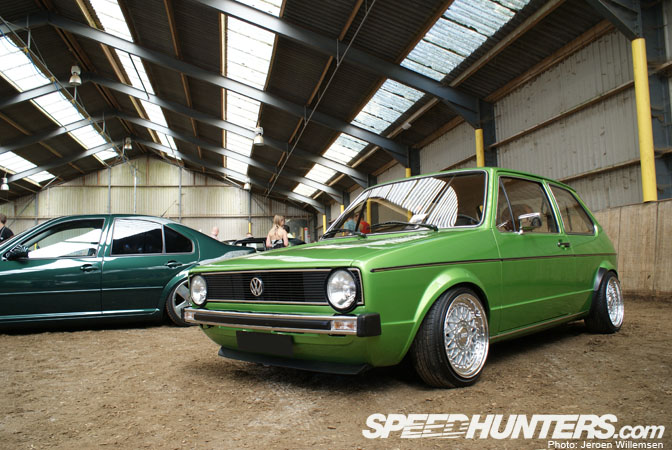 Because of the lack of Japanese tuning shows in Holland I decided to pay a visit to the VW-Speed Summer show. It was really refreshing to see other kind of cars and their owners, both the scenes are a world apart. I had a feeling that inside the VW community there is place for the entire family. The show itself was bigger than I expected. You could wander around outside to see what kind of cars the visitors brought with them or you could take a step inside where you could find more precious metal.
I wanted to start with the cars that were inside, first up is the green Golf mk1 you see in the opening picture.  A classic looking car like this definitely gets my vote for the best of show. It doesn't need a lot to look good, just a fresh paint job, chrome bumpers, BBS wheels and the right stance.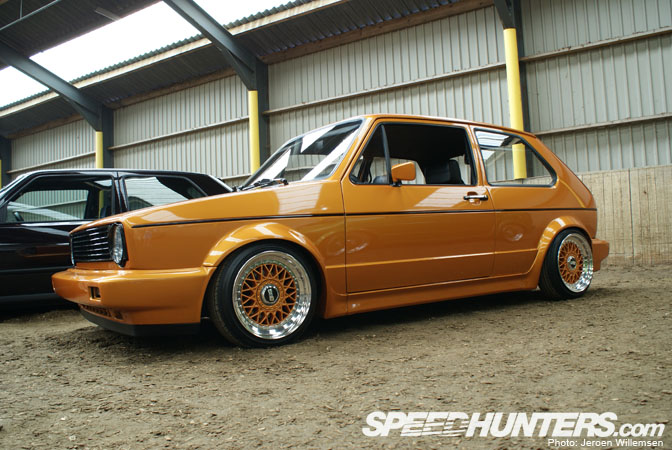 Another mk1, this time with a more modern feel thanks to the bumpers and color coded BBS wheels.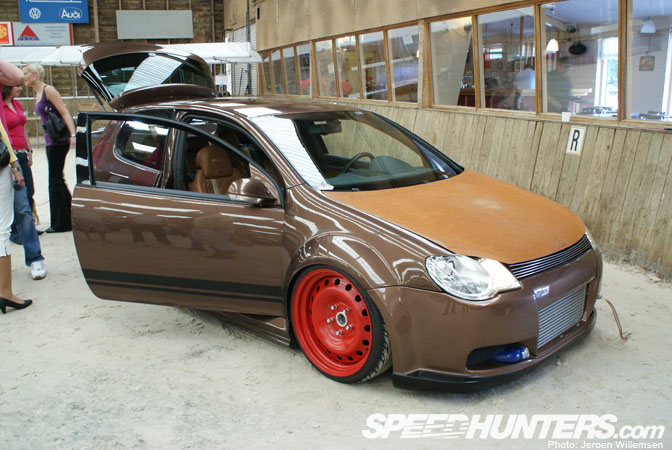 This car took me by surprise, it had the largest steelies I have ever seen. It got serious points for trying to be different but I felt it was more a love or hate kind of car. I didn't got the chance to see what was under the rusted hood, but judging by the intercooler it had to be something spectacular.
Before somebody asks, the wheels are 20"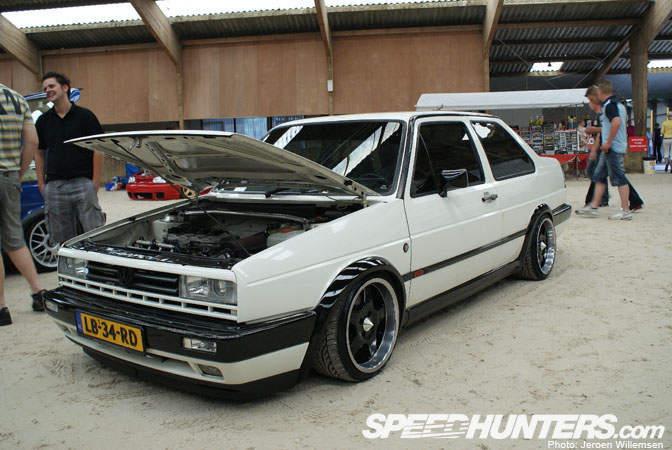 A classic looking Jetta with a very nice black and white combo.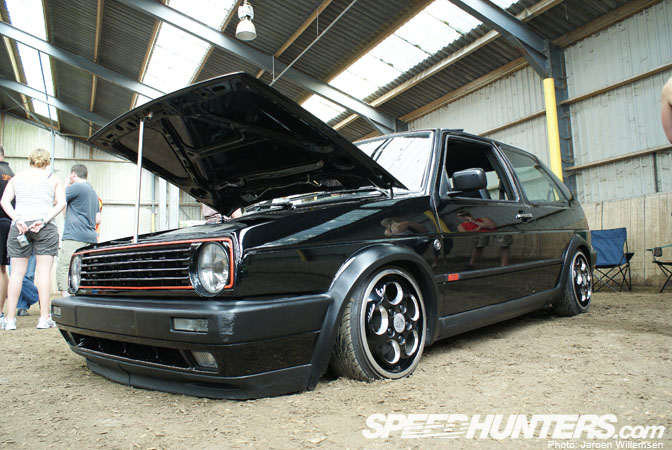 This mk2 was one of my favorites. The Porsche 944 wheels worked very well with the car especially with the black accents. The logo on the side said GTI but I'm sure I spotted a VR6 inside the engine bay.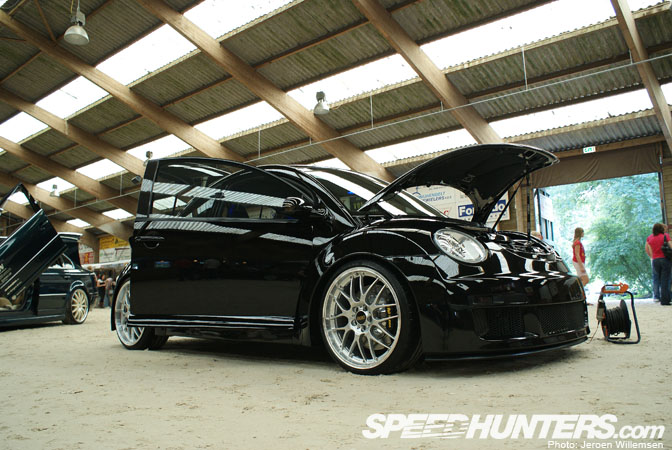 The new Beetle never really grabbed my attention, but with a few selected parts it can smoke the competition.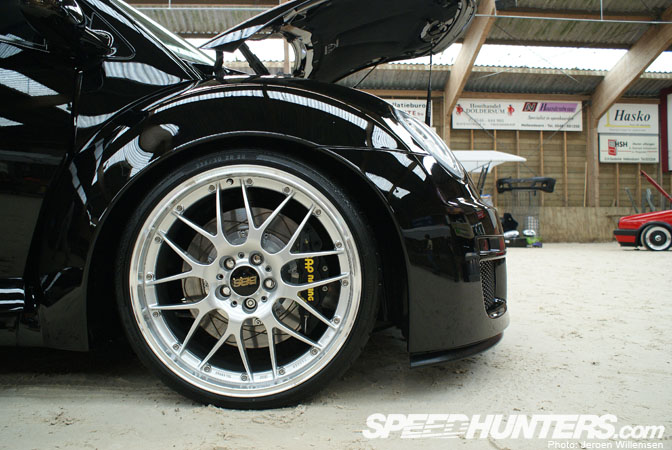 It all starts with the wheels, in this instance the mandatory BBS RS-GT and behind them we can see a big brake conversion made by AP Racing.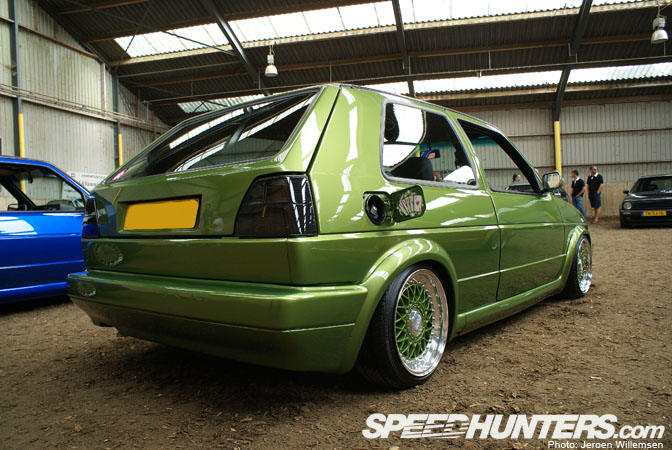 This green mk2 came all the way from the UK to bring some international flavor to the show.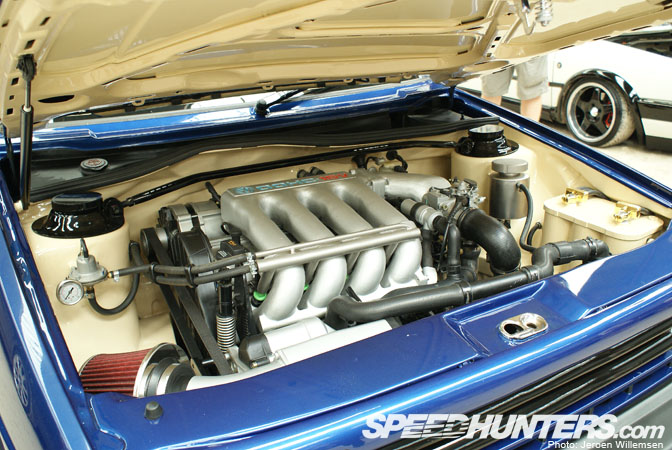 The price for cleanest engine bay had to go this car, at least that was my opinion.
I brought a friend with me and this was his favorite of the show. A nice mk3 with Porsche wheels, it was all about the details and the coloring of the car.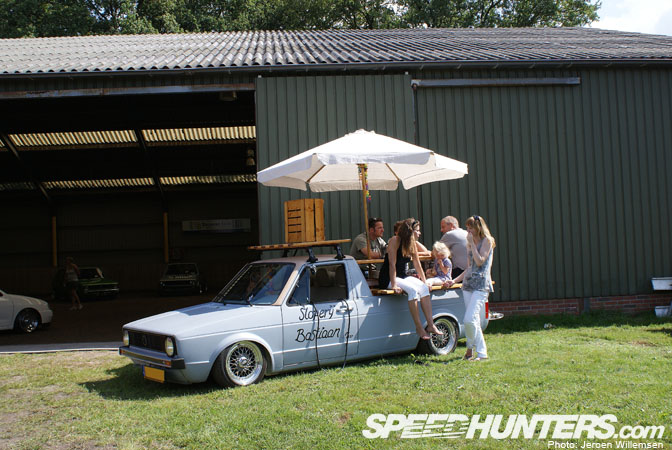 My next installment of the VW-Speed Summer show will cover the cars that were outside.
-Jeroen Willemsen