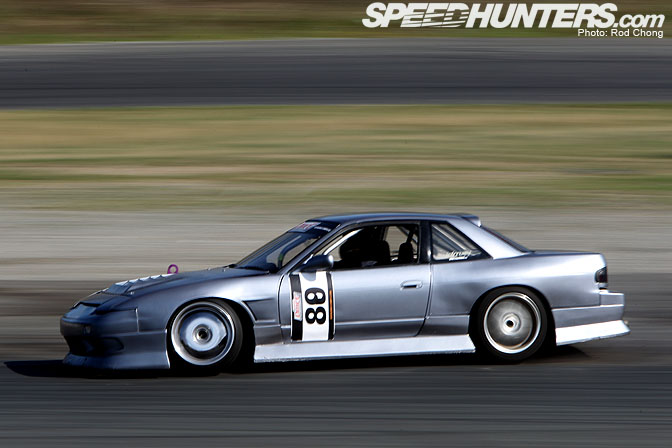 Our man in Japan, Dino Dalle Carbonare has the unique responsibility of reporting the latest bits of automotive culture from Japan on a day to day basis. In looking at his MSC Honjyo report, I find it quite amazing just how easy it is for you, the Speedhunters reader to get a sense of what's happening, on the ground, in this far away, exotic land.
As for myself, I quite enjoy reporting on how drift culture is consumed by different countries around the world…. so for this blog entry I'm going to look at a drift event from my home turf: British Columbia, Canada.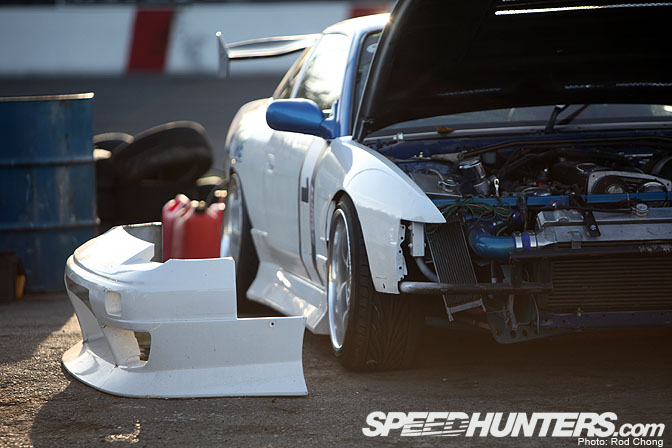 For those of you who haven't spent time on the west coast of Canada, it's worth pointing out there's a very strong Asian cultural influence here. In some areas of Vancouver for example, around half the population is of Asian descent, so naturally there's an affinity with car cultures from this part of the world too. I should also mention, it's relatively easy to import a JDM chassis older than 15 years into Canada…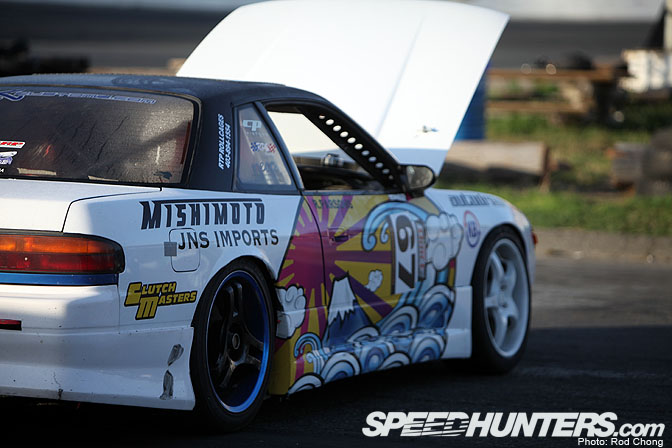 … So Japanese sourced Right Hand Drive cars are reasonably plentiful in Canada.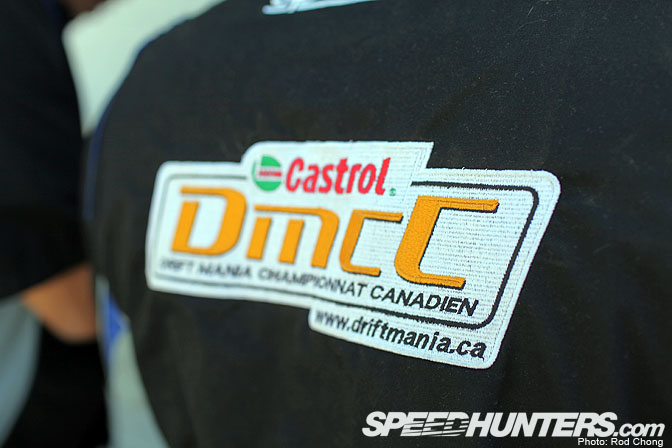 So with this in mind I was curious what I was going to find at Round Three of the Drift Mania West Champioship, held this past Saturday at Western Speedway in Victoria, B.C… Would there be a strong drifting culture in tune with the real spirit of Japanese drifting?
A few days back I received a message from Seth Patterson of Drift Mania (also known as DMCC) inviting me to act as a guest drift judge at the event…. I was a little nervous to accept the role, but after finding out that both the East and West Drift Mania Championships run to the same judging and event format at Formula D, I happily accepted the role.
For the past few years, my role at Need for Speed and Speedhunters has allowed me some behind the scenes access to Formula D event operations. So I felt I had a reasonable sense of how to approach judging a drift event…. At least in the style that FD does things.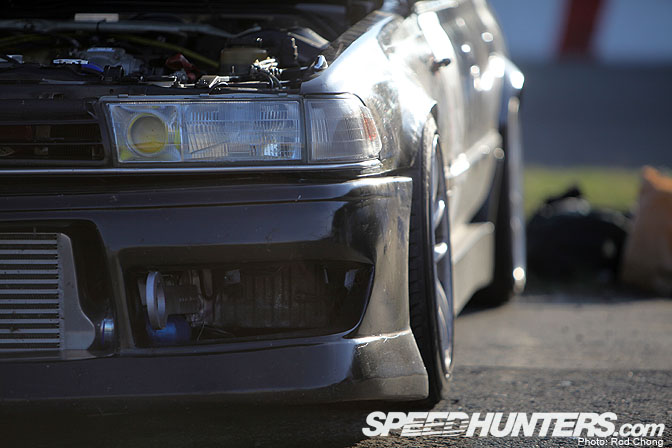 Upon arrival at Western Speedway my first task at hand was to check out the cars and do a bit of Speedhunting.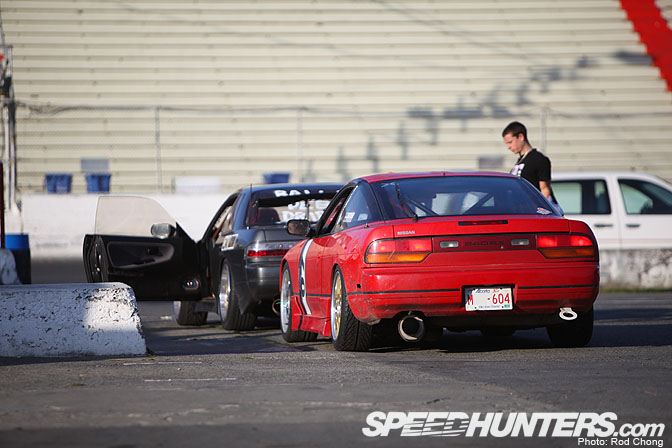 Like most grass roots drift events around the world, a large portion of the cars were S13 chassis…. but what was unique to this Canadian edition, was that at least half or more of them were RHD… and a LOT of the cars seemed to be from Alberta.
Organized drift championships on this side of Canada seem to have gotten a kick start in the Prairie provinces…. so it felt like a lot of the core competitors from the 4 event Drift Mania West Championship were based out of Alberta…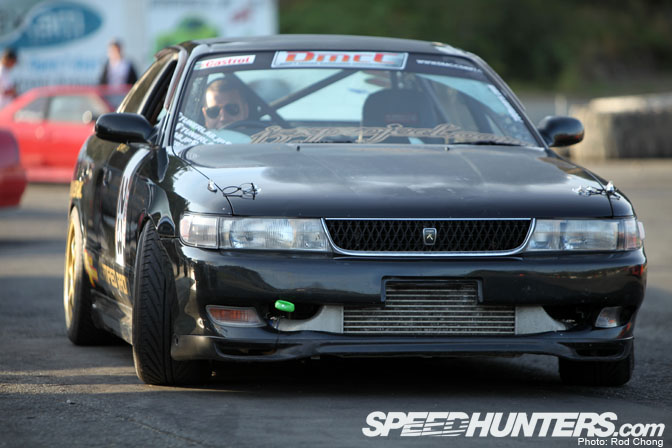 Yyyyeeessss…. I love 4 door drift cars!….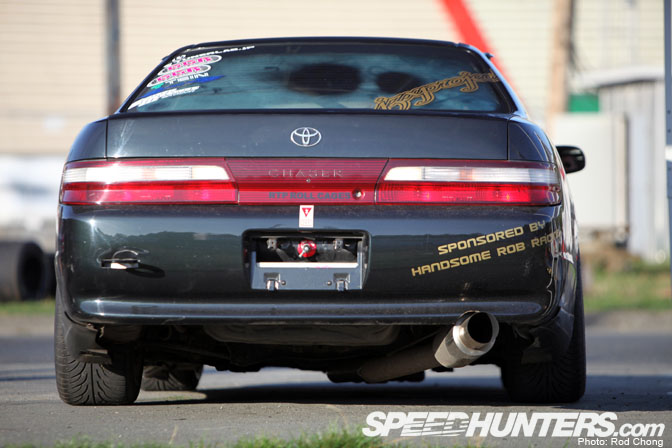 In a sea of S13s, this huge 1992 Chaser just oozed coolness… It's run by Shawn Hawley from Edmonton Alberta and is powered by a 420 hp 1JZGTE.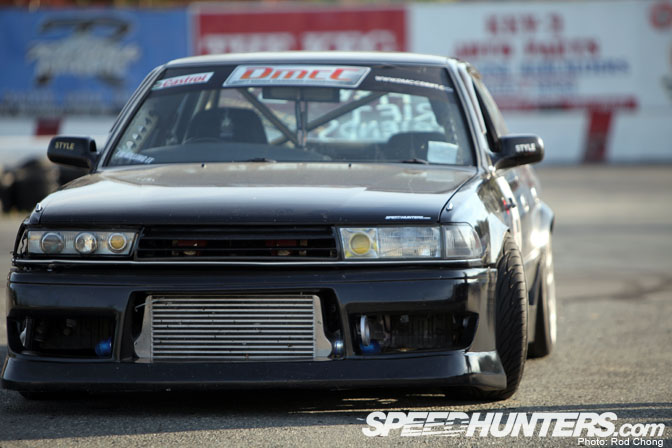 Embrace asymmetry! This 1990 Cresta is driven by the teenager, Alex Lee from Calgary Alberta. Yes that is a Speedhunters sticker above the right headlight…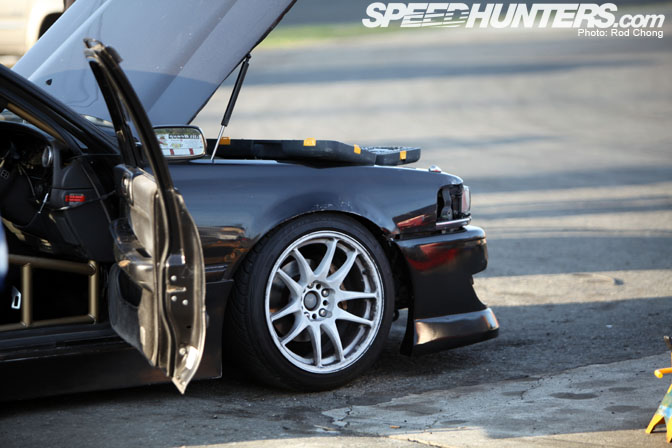 I love seeing cars like this at drift events… It's this kind of creativity and variety that makes the "street" side of drift culture so appealing to shoot and document.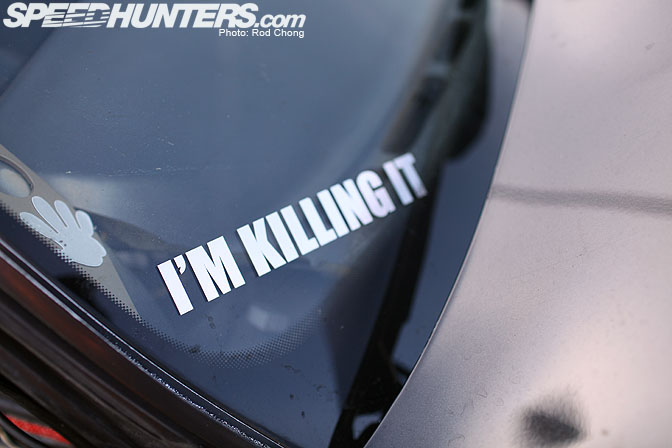 I was asking Alex about who first stenciled "I'm Killing It" on to a windscreen, but he didn't seem to know… who did it first? JTP?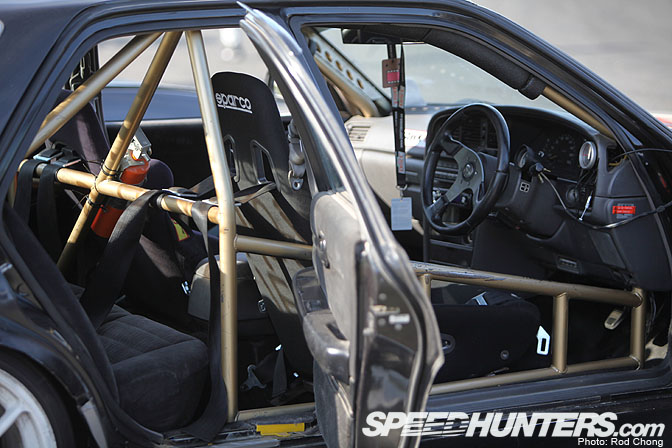 I found it quite amusing how the roll cage renders the rear seat in this street driven car completely useless. Haha…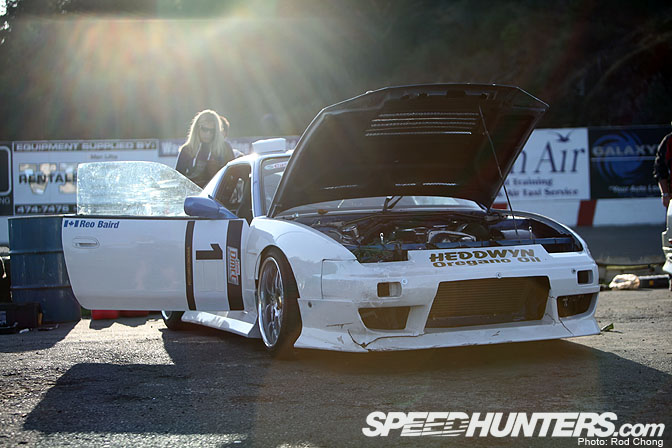 Reo Baird's Comox B.C. based Nissan 180SX is running a 580hp 2.7L RB25DET engine. Nice one…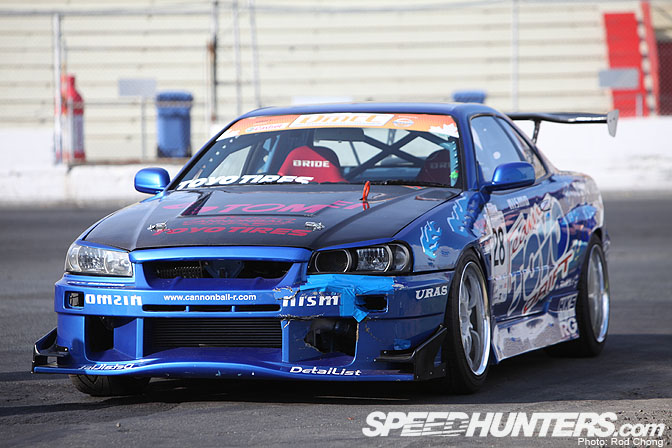 The main baller at the event was Hideki Nishimura from Team Toyo… He's an ex-Japanese drifter who relocated to Vancouver a few years back and is normally seen contesting the Drift Mania East series with his drift spec Skyline.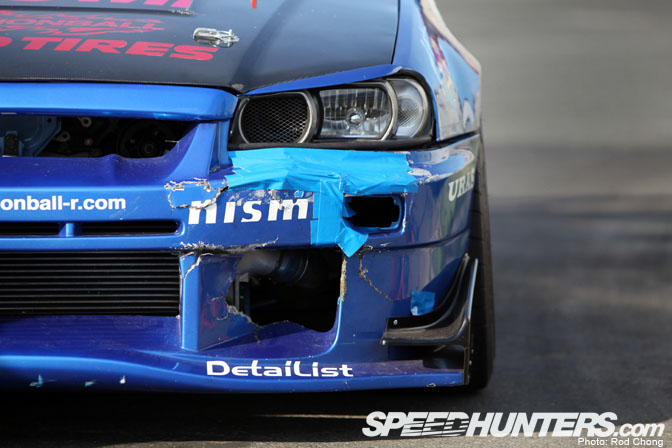 I like the Cyclops headlight intake…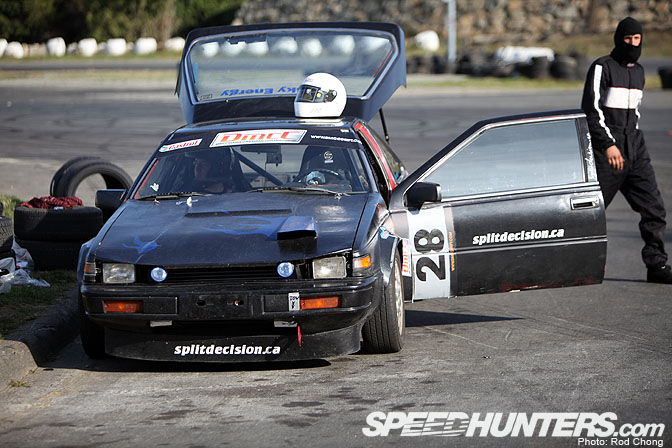 Aha… a SR20DET swapped boro style S12…This car is run out of the Okanagan area of B.C.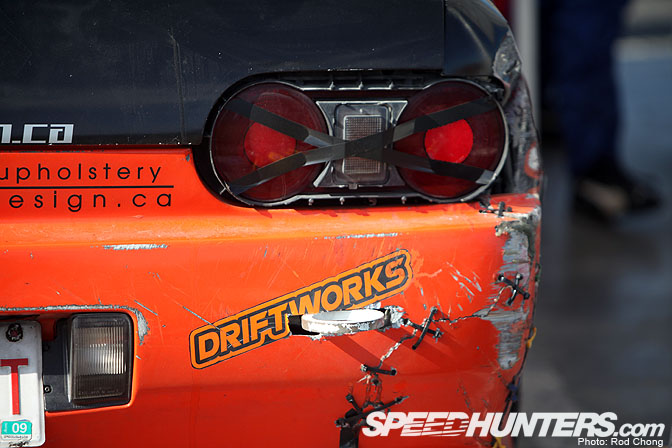 This Alberta based R32 Skyline was reminding me of Ben Broke Smith's R32 Driftworks machine… it was even sporting a Driftworks sticker…. Small world…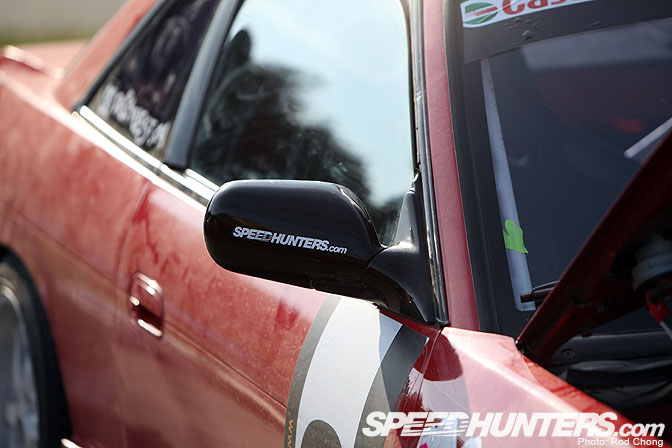 Speedhunters represent! Cheers Louren…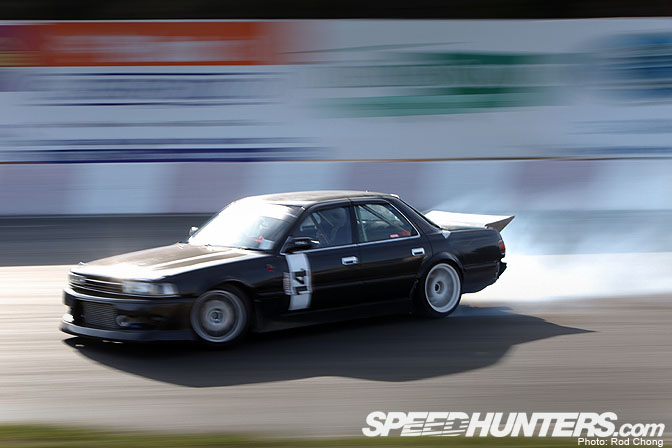 So as the first practice session started up, I got myself into position to shoot a bit of the action…
One of the first cars out the gate was Alex Lee's Cresta… unfortunately most of the white smoke at the rear of the car was coming from its exhaust system… turbo blown…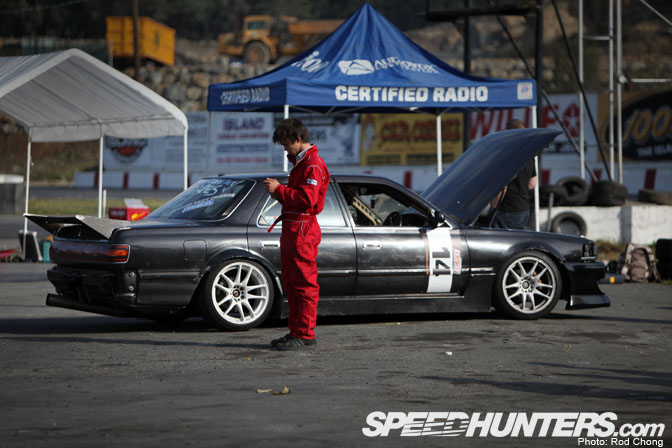 This meant Alex had to sit out the rest of the day… he also would have to get his car fixed before driving it back to Calgary… Tough event for him unfortunately.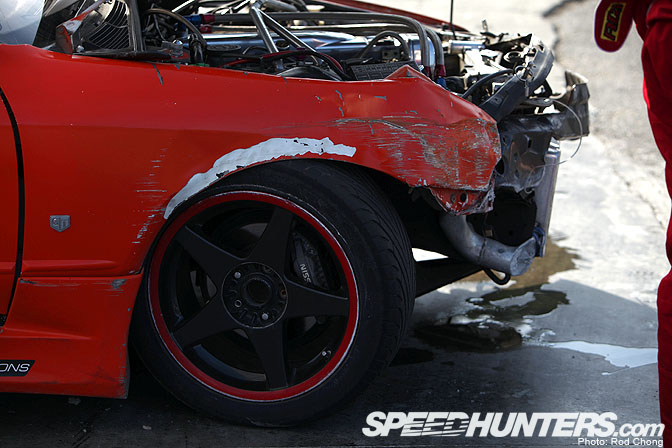 But things were worse for Stephen Bryant who stuffed his R32 into the wall…. His day was also done.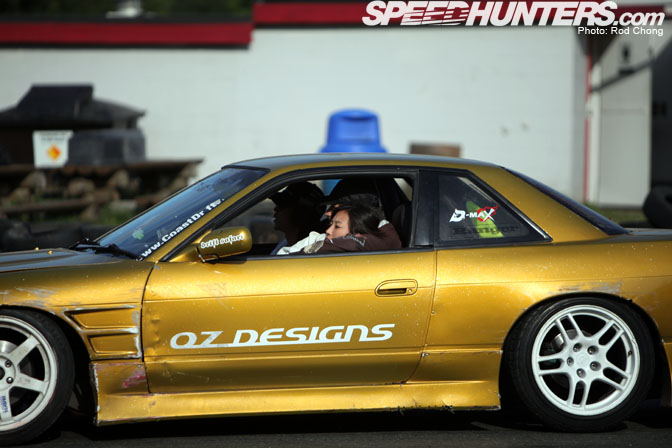 Even as practice continued… a few more of the Vancouver based cars started to arrive…. Notice how there are 2 people stuffed into the passenger side of this JDM import Silvia. Funny that!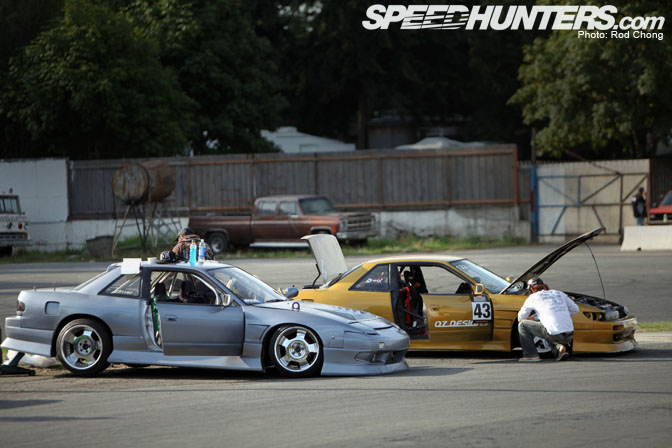 Mmmm… Here's a Onevia that looks like it could be straight from the All Star Bash… Wow… Surely as a drifting judge I should reward his excellent car style with extra points no? Isn't that how judging works?
More on this car later…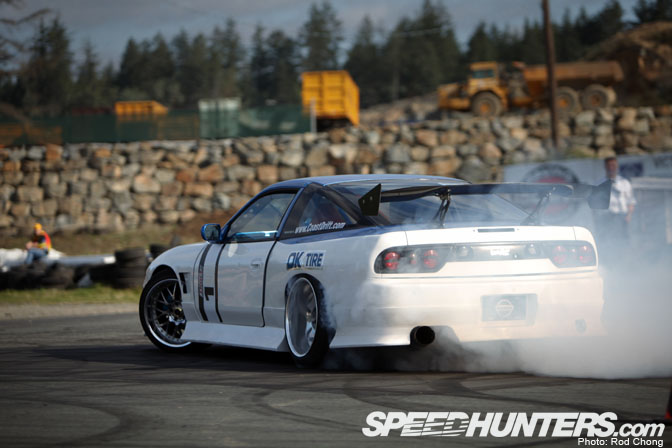 Reo Baird's 180 was one of the cleaner looking machines at the event…. He was generating a lot of smoke, but also seemed to be prone to spinning out too.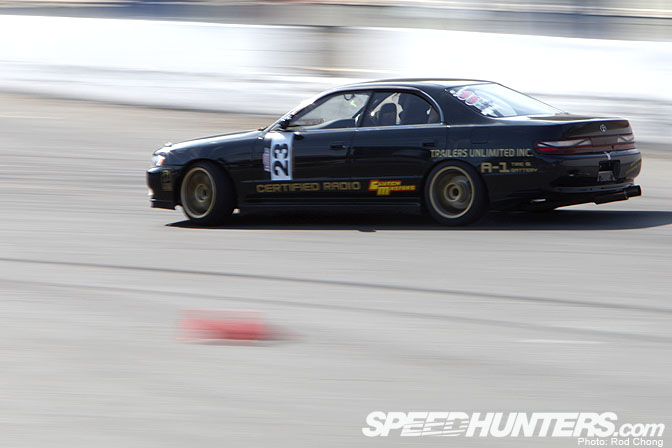 The big Chaser was also swapping ends with some regularity… He also seemed to be having some technical problems with the car.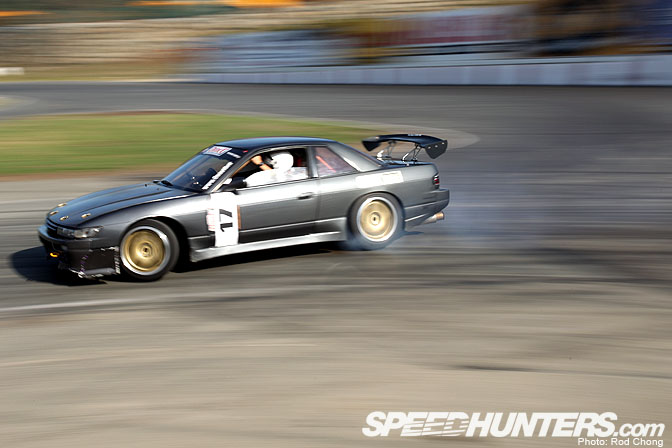 Another Silvia practices hitting the clipping point….. Interesting how many of these Canadian drifters were in RHD cars…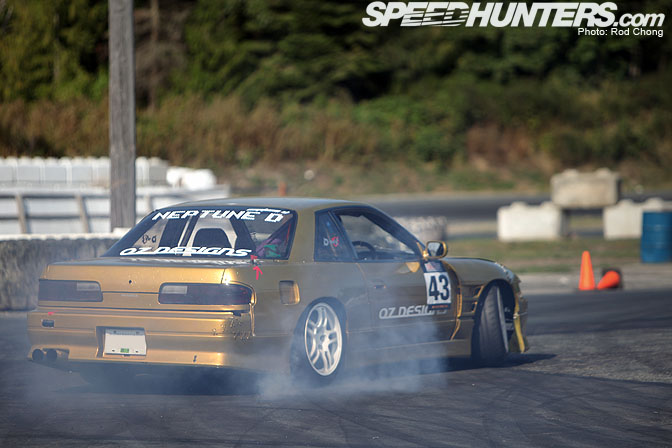 This gold Sivia belongs to Vancouver based Kohei Nakamura. He was one several cars repping the "Neptune D" logo…
Judging from his car control skills I made a mental note to keep my eye on him…. there seemed to be something special about his driving…
OK I'll be back tomorrow with Part 2 of my Drift Mania West Judging adventure! I hope you enjoyed reading a bit about the Western Canadian drift scene…
ttys,
:Rod