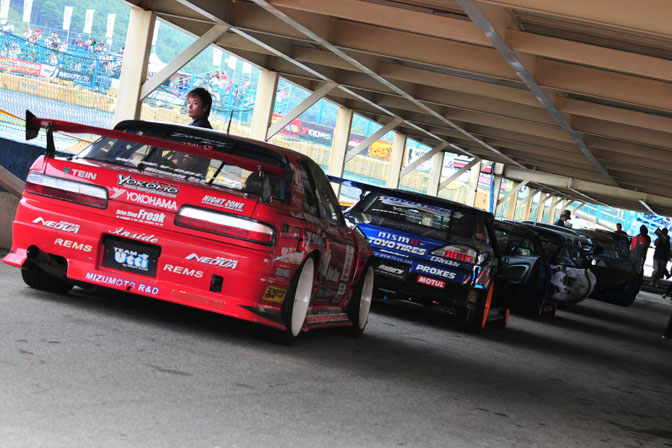 This weekend was a busy one for the Japanese D1GP series with a two day "double-final" event at Ebisu Circuit. Normally Dino would be out there shooting for you guys, but since he's in Italy at the moment we'll have to improvise. Here are some photos from the weekend's action at the temple of drift.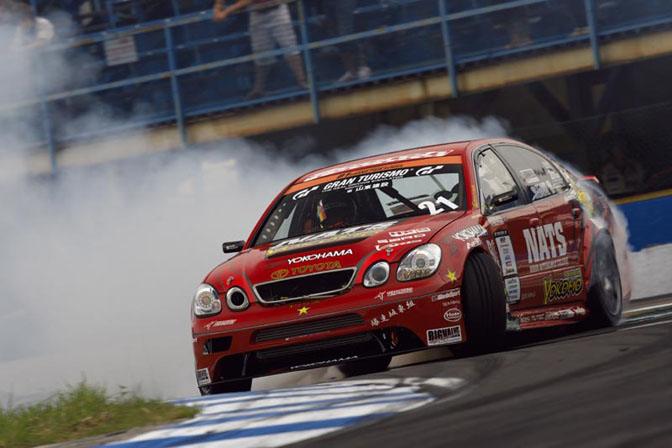 Fan favorite Manabu Orido was out in his JZS161 Aristo and managed to to qualify in first position for round five.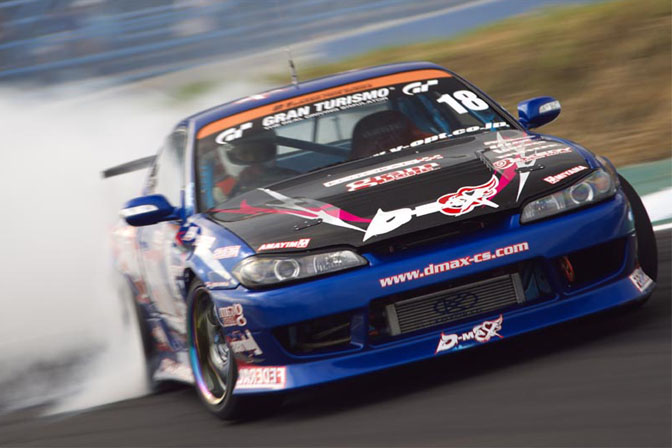 Naoki Nakamura in the D-Max S15 qualified third.
It's been a long time since we've seen this KP61 Starlet in D1. Unfortunately Iwai-san wasn't able to make the cut for the Top 20.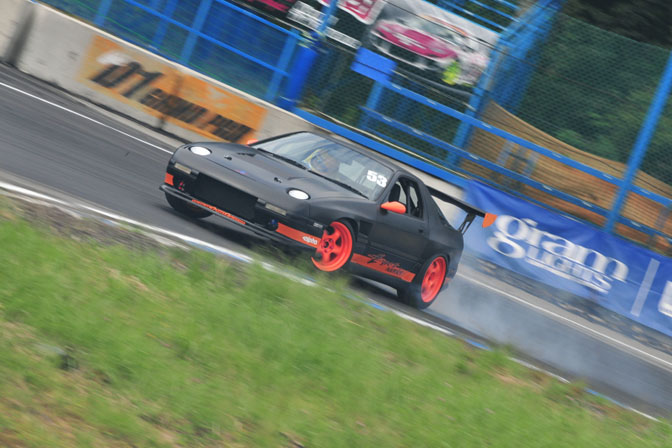 While browsing through this photos this privateer style FC3S driven by Tomoya Suzuki caught my eye. I can't recall seeing this car before.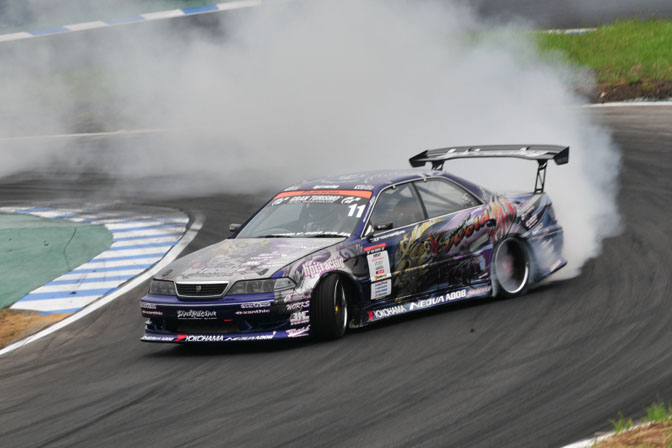 Koichi Yamashita smoking it up in the Weld JZX100 Mark II.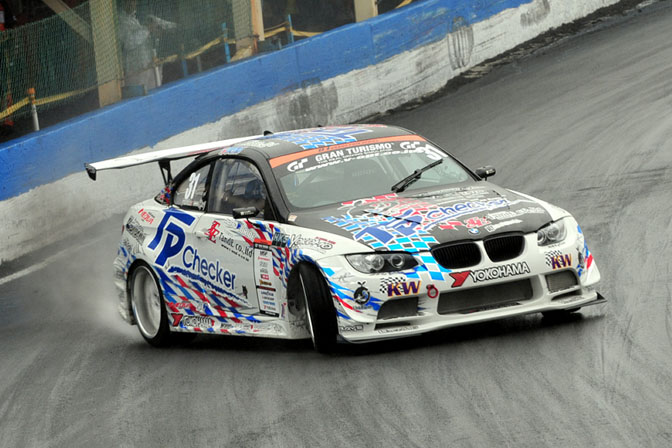 Takahrio Ueno hasn't had much luck with his E92 BMW since debuting it earlier this year. He was forced to retire from round five and was unable to qualify for round six…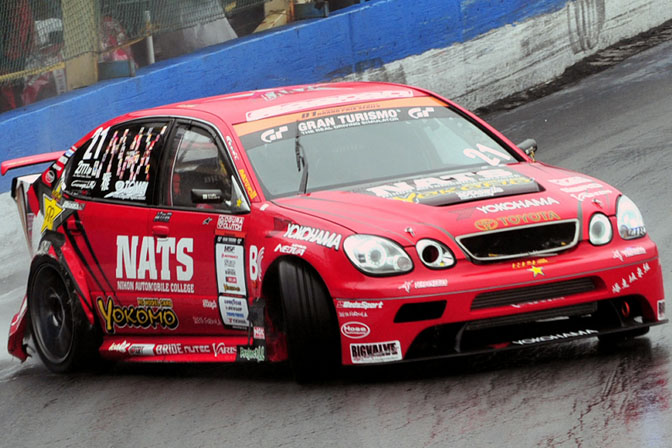 Orido putting the back end of his car into the pit wall, drift matsuri style.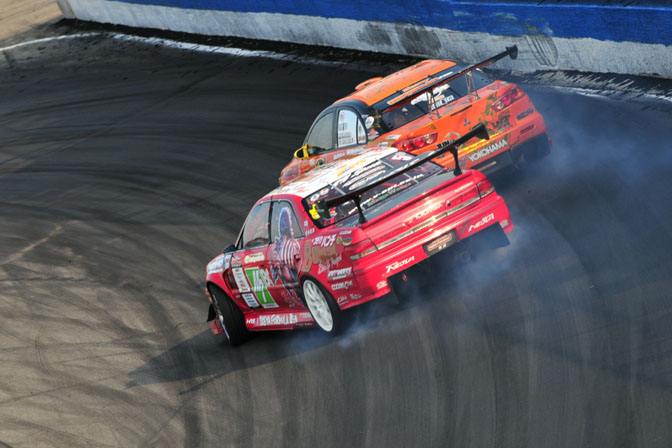 Daigo Saito and Kumakubo running together during practice. Still no word on Daigo's Mustang eh?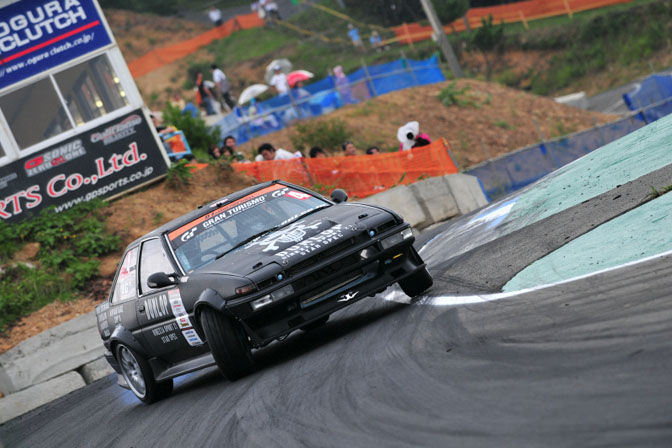 There's Hibino coming over Ebisu's infamous "bump".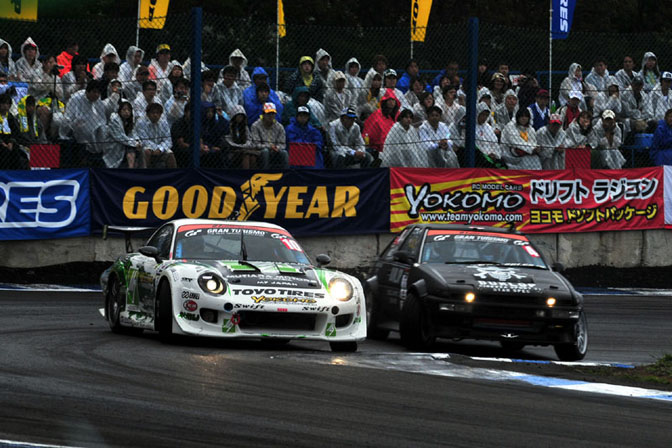 Competition-wise, it was Masao Suenaga who was in control the entire weekend. He defeated Hibino to take the victory in round five on Saturday…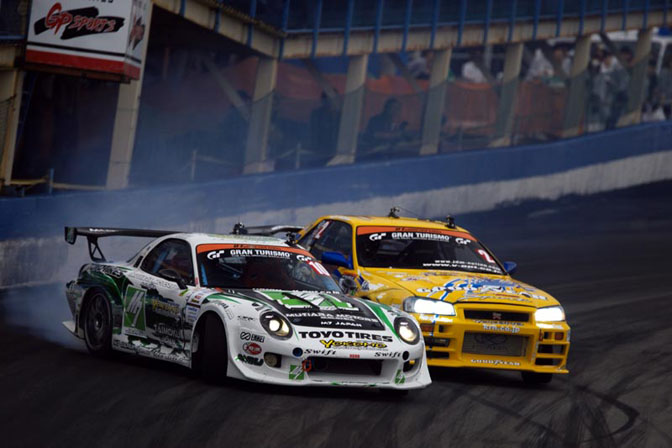 …and then came back on Sunday and defeated Tsuyoshi Tezuka for victory in round six.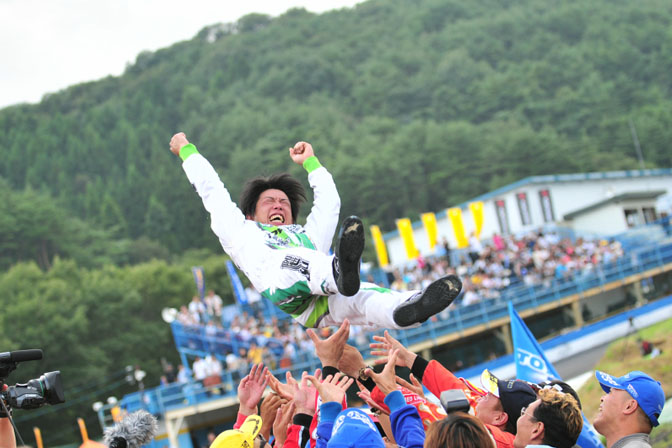 With the two wins Suenaga has put himself back in contention for the '09 championship with just two rounds left to go. Tsuyoshi Tezuka is currently sitting on top of the points standings with Hibino, Imamura, and Nomuken following close behind.
The '09 D1GP season will finish up in October with a dual-final event at Fuji Speedway.
-Mike Garrett
Photos from Car@Nifty