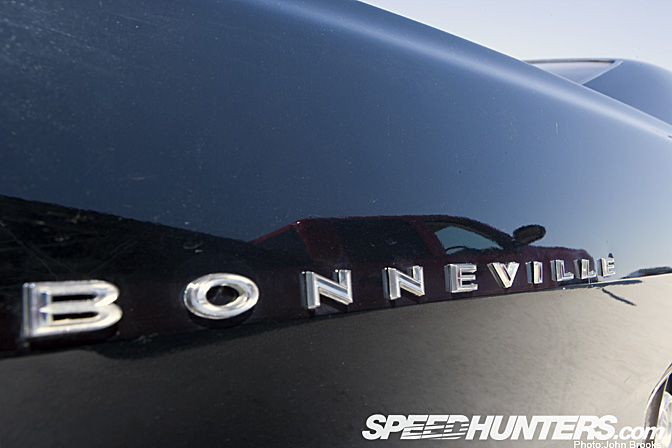 SpeedHunters' coverage of the 2009 Bonneville Speed Week has today focused the attempt of the Royal Purple Streamliner to break the record. However there is still much else to celebrate and here is a taste of the ingredients on offer.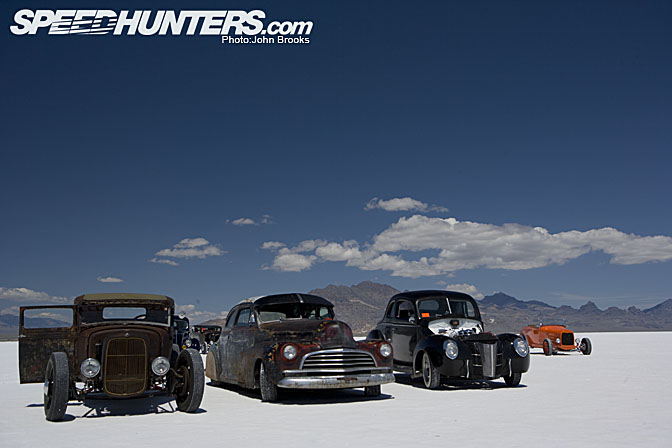 There seems to be an inexhaustable supply of cars that look just right all lined up on the salt catwalk.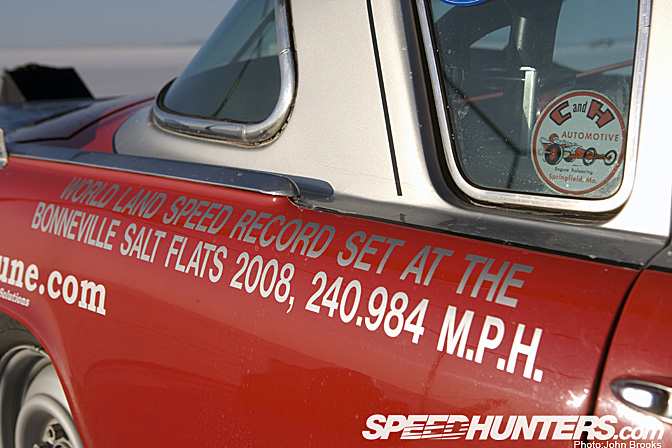 Then round the next corner is a reminder that it is SPEED that we are chasing across the flats.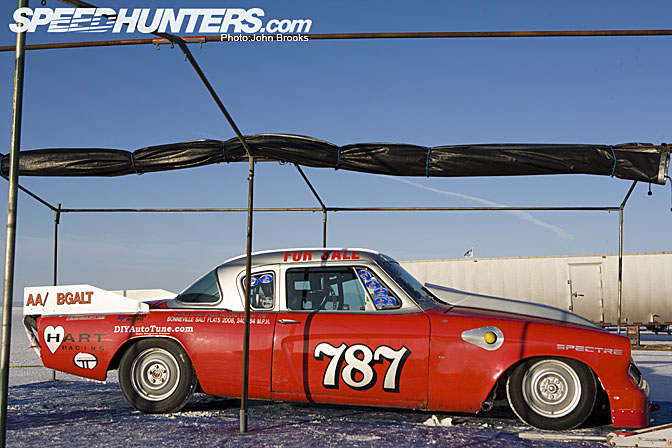 Here a '53 Studebaker that hit 240 mph last year………..incroyable!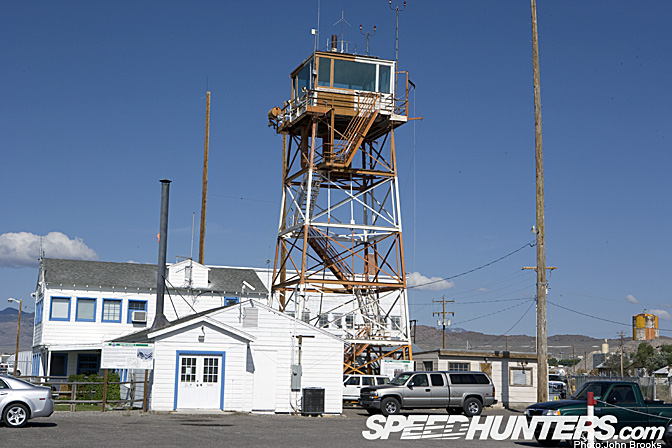 The nearest town to the Flats is Wendover and the WWll bomber training base still exists.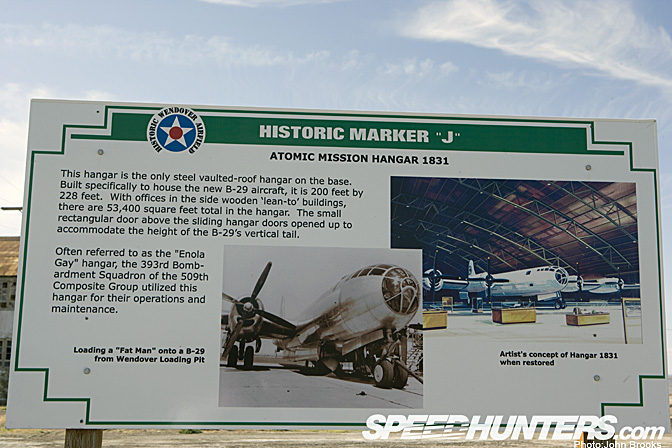 It specialised in training crews for top secret missions.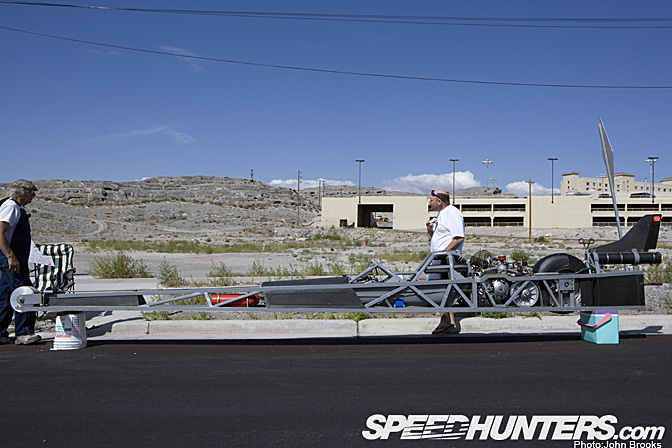 On the way back from the airfield I ran across these guys repairing their drag bike in the street.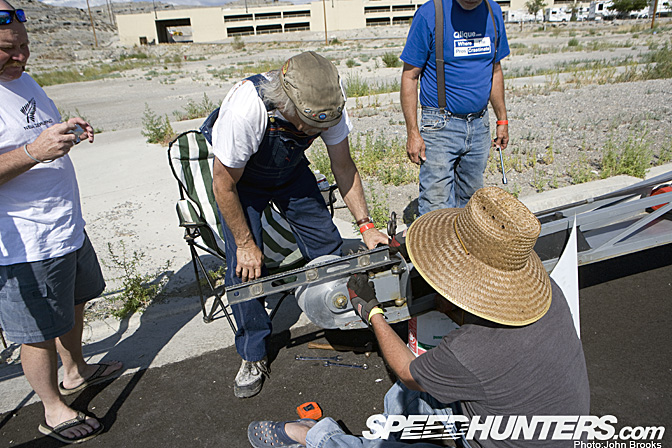 No high tec solutions here, just old fashioned engineering principles and practical skill.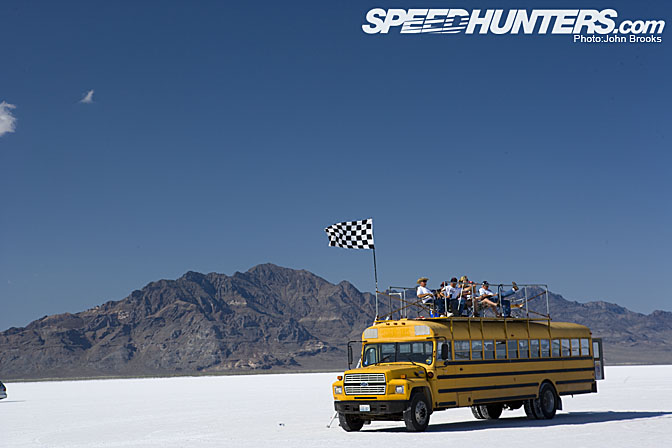 Back at the four mile post, folks are making themselves comfortable.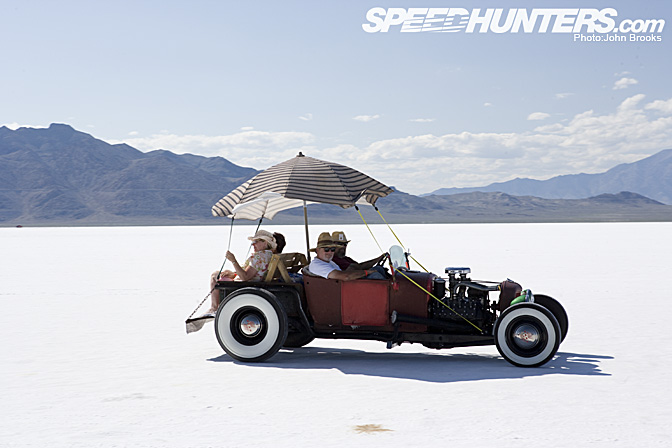 Similarly, while on the move it is important to shelter from the heat………..a different kind of sun roof.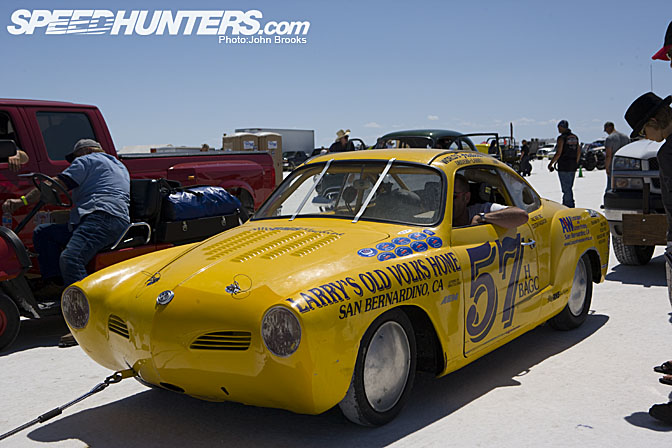 Meanwhile cars still caught my eye………..a Karman Ghia from Larry's Old Volks Home…………..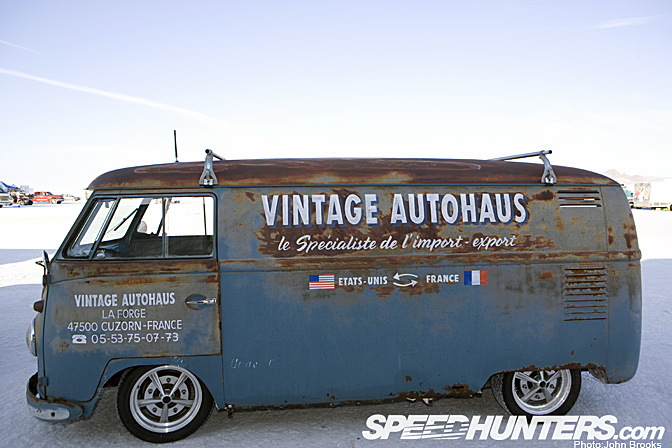 Camp Camper Van.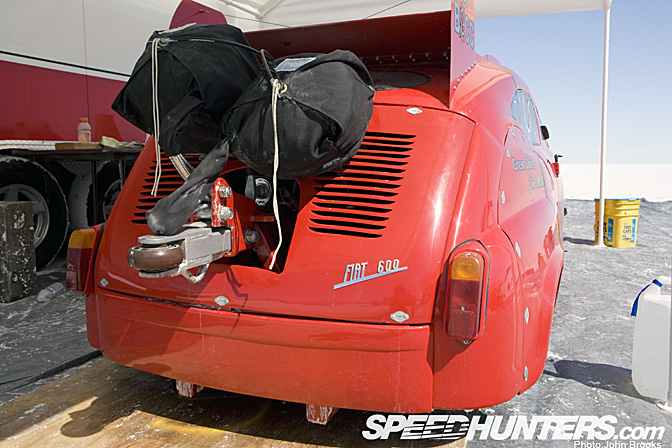 Fianlly for this episode, a Seicento drag car……a strong candidate for loony effort of the year………….completely hat stand.
Ok more despatches from the front tomorrow.
John Brooks