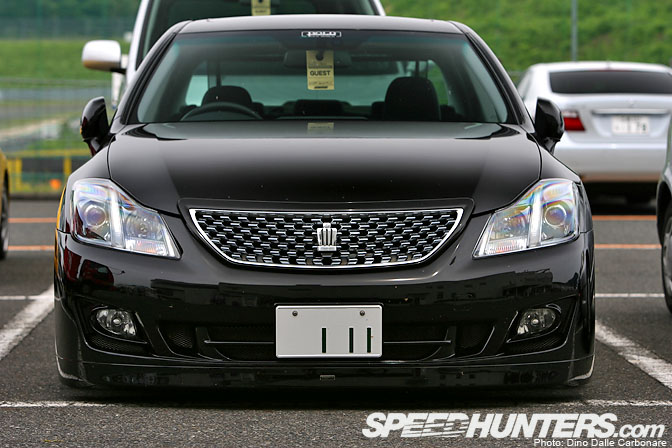 Luxury and Exotic month maybe be over but I just needed to share some pictures of this slammed Crown Athlete I spotted last month at Okayama Circuit.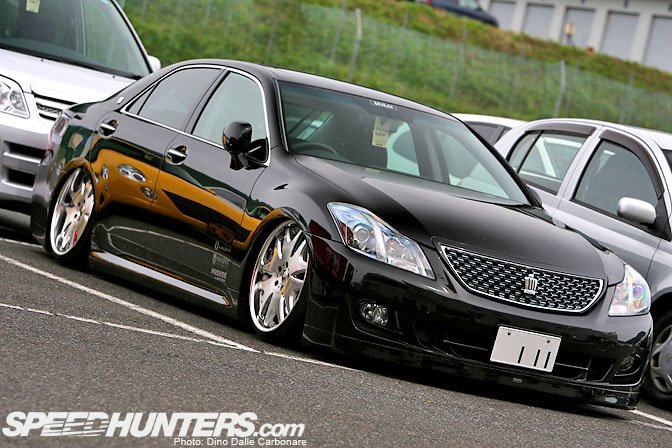 This is actually a demo car for the VIP/luxury shop AimGain and was dropped to the ground thanks to their air-suspension kit.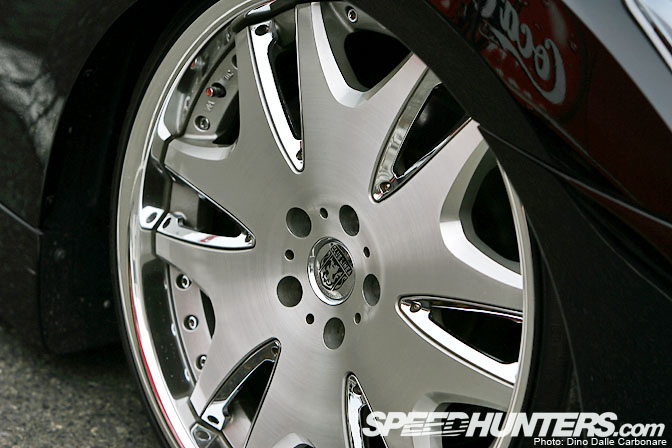 The 20-inch Club Linea L566 suit the style very well, and I love how they disappear into the wheel arches!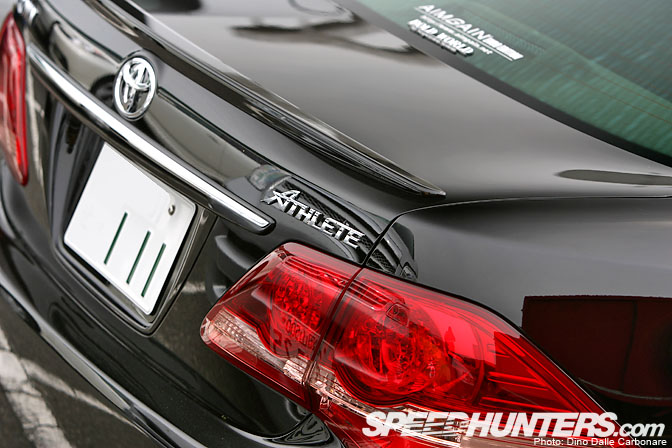 You can't get more JDM than this! The Crown Athlete is offered with either a 2.5 L or 3.5 L V6, the same 2GR and 4GR engines that are used by Lexus in the GS and IS. This shape Crown is also offered in Hybrid spec, again using running gear from Toyota's more expensive luxury brand.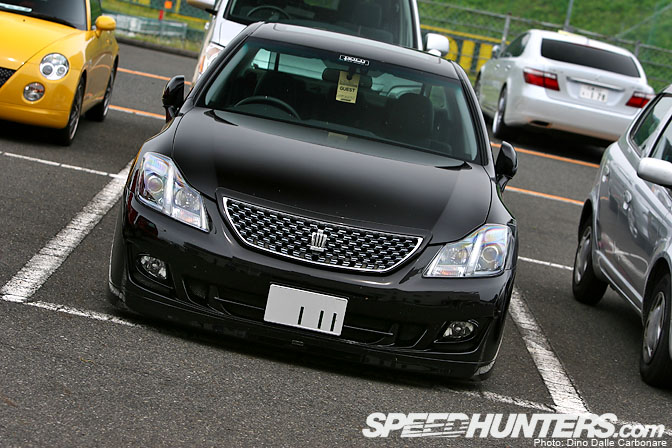 This latest generation of Athlete has grown on me after seeing it dressed up with the AimGain kit. I always wonder if big luxury sedans like this would sell well in the US or in Europe!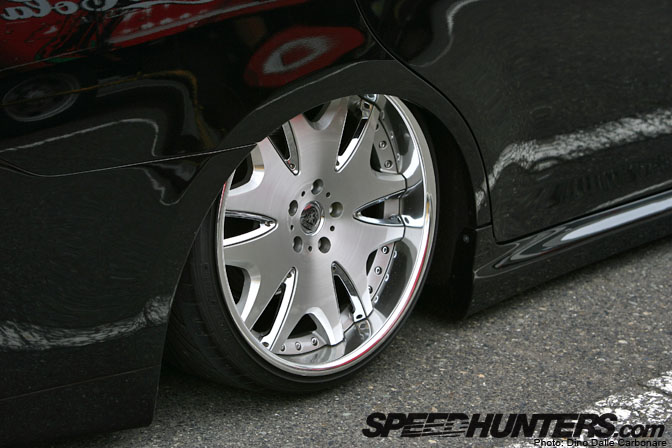 Now that is low! I wonder if you can drive it with the suspension set like this? Probably not! Anyway check out the AimGain website for more info on their products.
- Dino Dalle Carbonare