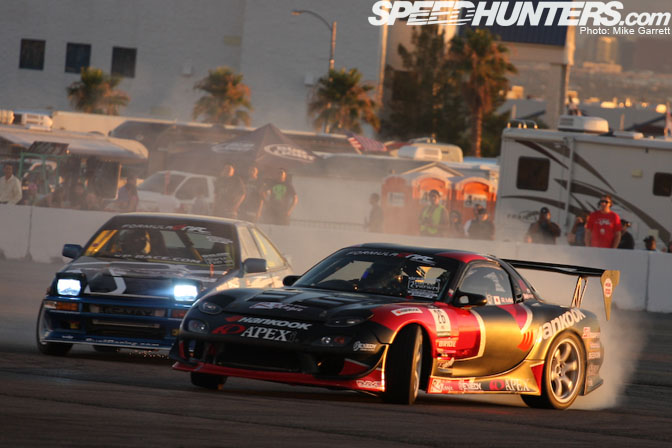 Here's a few final scenes from on and off the track last weekend at Formula Drift Rd.4 in Las Vegas. Right here we see Miki Ryuji running against Tommy Suell early in the Top 32. This was another one of the day's closer battles, with Tommy taking Miki into a OMT before the Hankook/Apexi FD was finally advanced. Tommy not only drove well, but his SR-AE86 looked awesome as it spit flames out the tailpipe!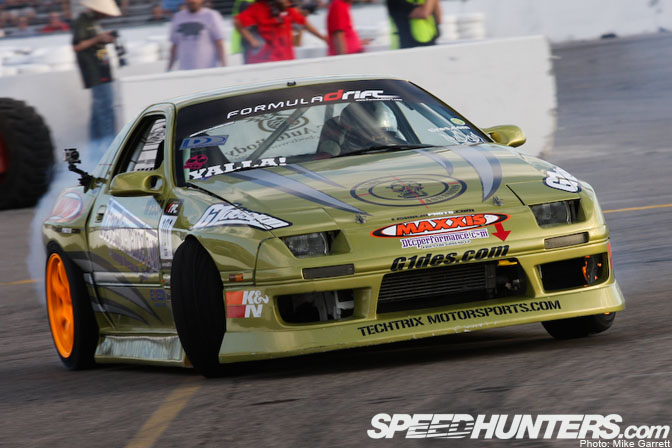 Mike Essa swings his RX7 around the final clipping point with the sounds of an angry Corvette dumping out of his exhaust.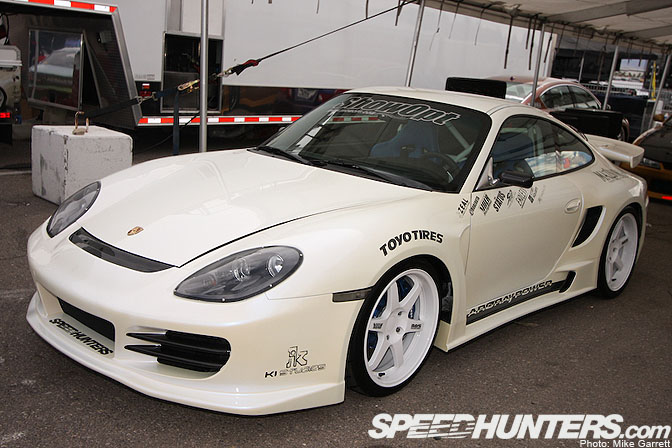 The ShowOpt Porsche, nicely representing Speedhunters on the front bumper.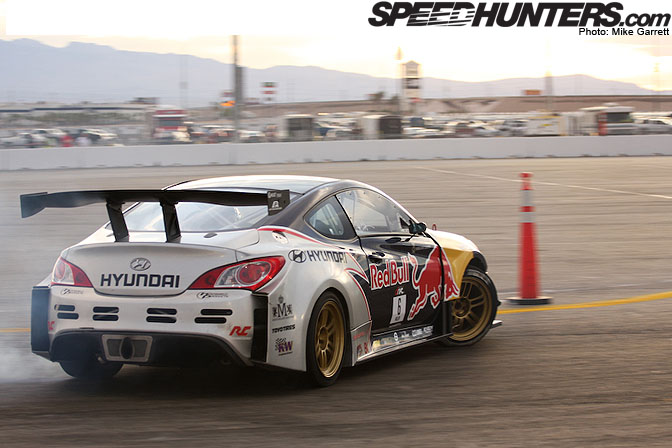 This is one of the few photos I got of Rhys Millen's Hyundai Genesis. There must have been some car issues because I only saw Rhys make a handful of runs the whole weekend.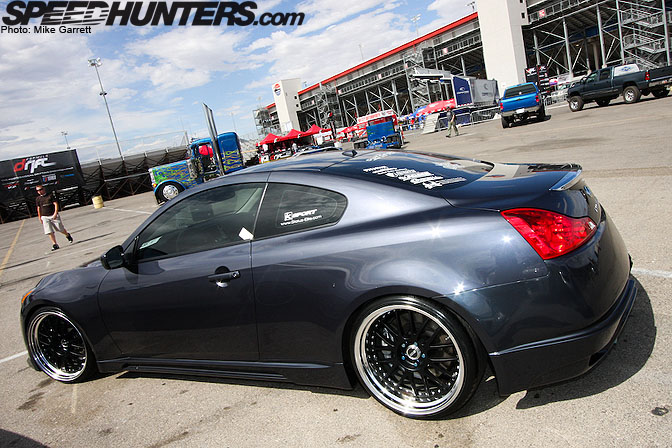 This G37 Coupe is one of the nicest examples of this body style that I've seen yet. My only little complaint would be that the stickers on the windows look a bit busy on what otherwise is an extremely clean car.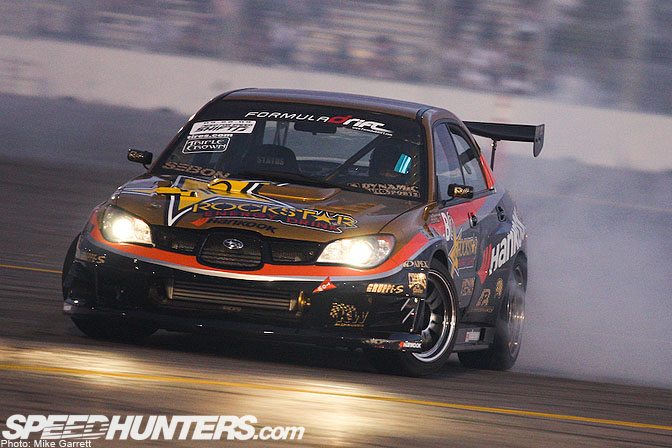 Eric O'Sullivan had some awesome solo runs in his Impreza, but unfortunately he wasn't able to make it past the the Top 32 in tandem competition.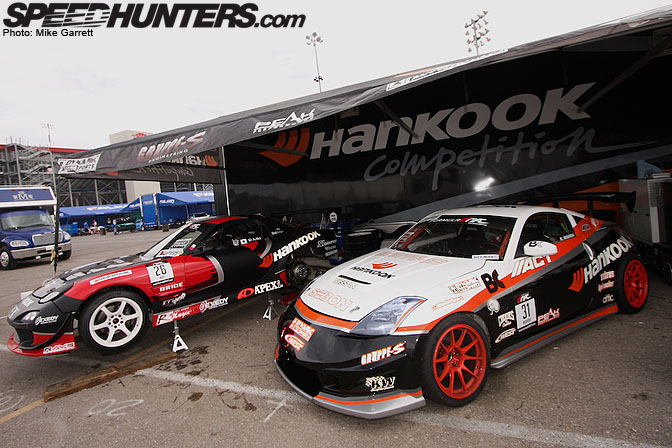 Ryuji Miki and Robbie Nishida's cars parked alongside each other in the Hankook pit. Two of the nicest cars in the FD series for sure…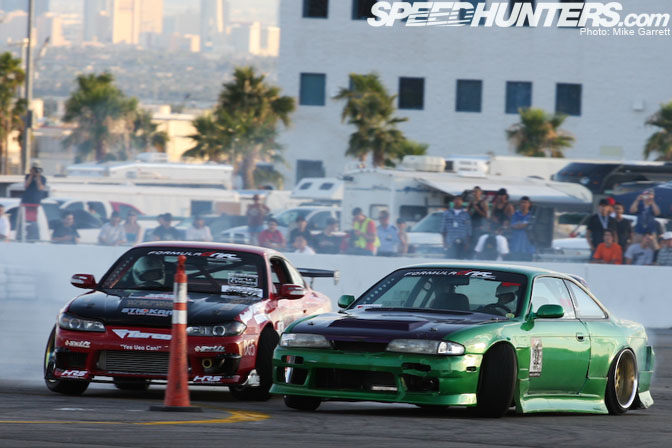 Another scene from Powers v Ueo.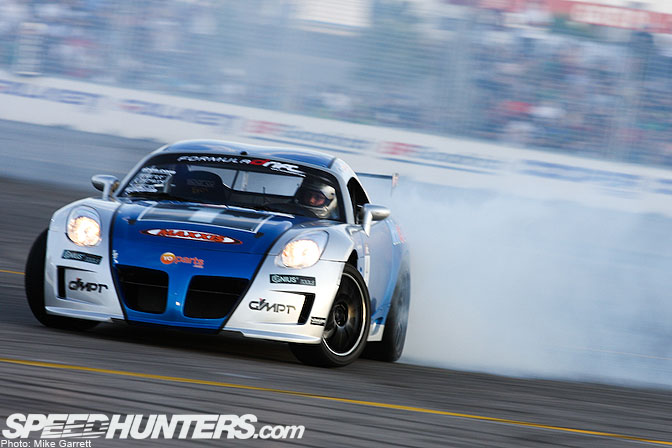 Ryan Tuerck, killing it as usual.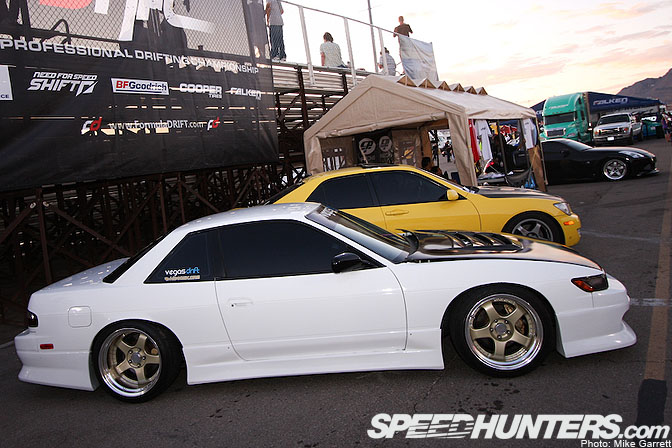 And while on the subject of killing it, another car from VegasDrift.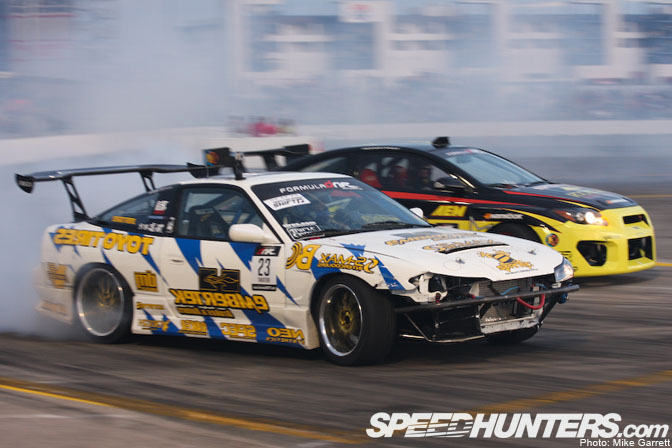 Michihiro Takatori's VQ-powered S13. I've heard Takatori will be driving this car at All Star Bash in a couple weeks. Cool.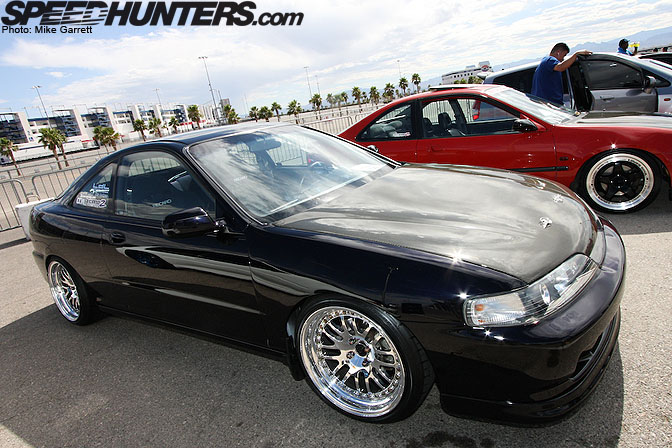 This tough-looking DC2 Integra is sitting on what look to be CCW's.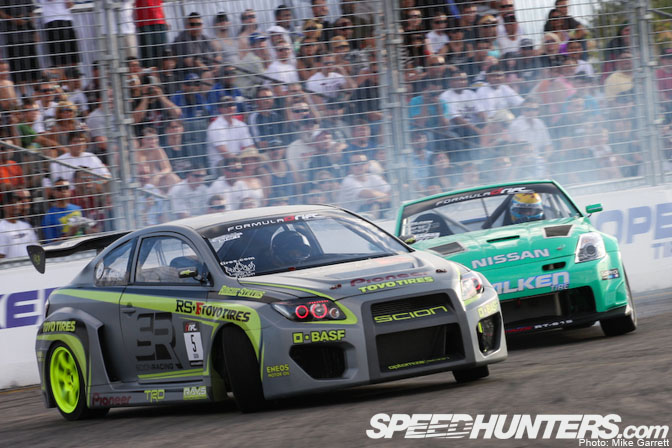 Ken Gushi showing off his trick red headlights during his match against Tyler McQuarrie.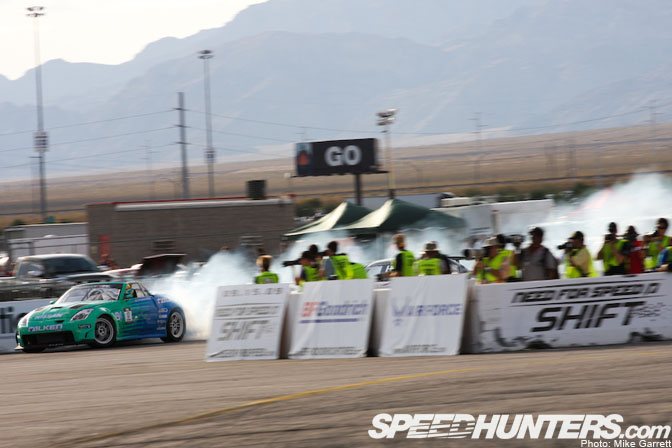 Tyler sliding by the packed media pit.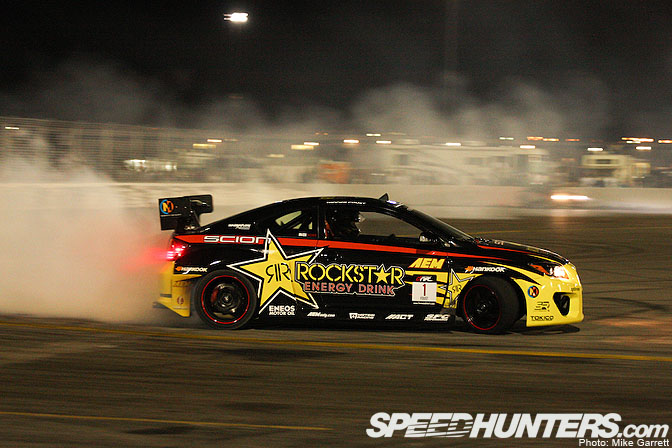 Finally, another shot of Tanner Foust smoking his way towards his victory.
Well, that's it for my FD Vegas coverage. See you in Seattle…
-Mike Garrett