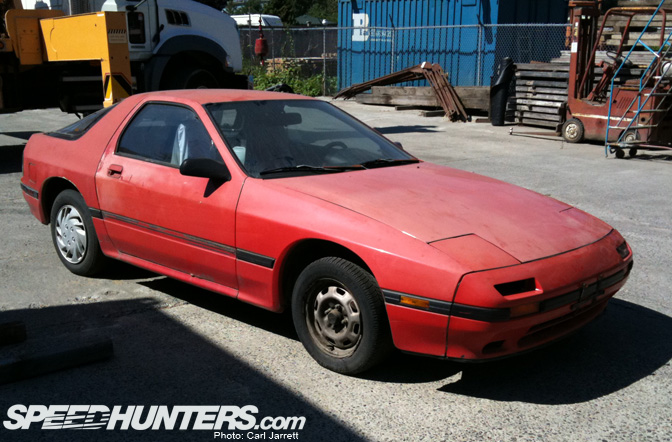 I've asked myself this question a few times in the past couple days, 'what have I got myself into?!?' Or, 'I sold my Cobra for this?' You might remember my post from a few weeks ago when I sold my FFR.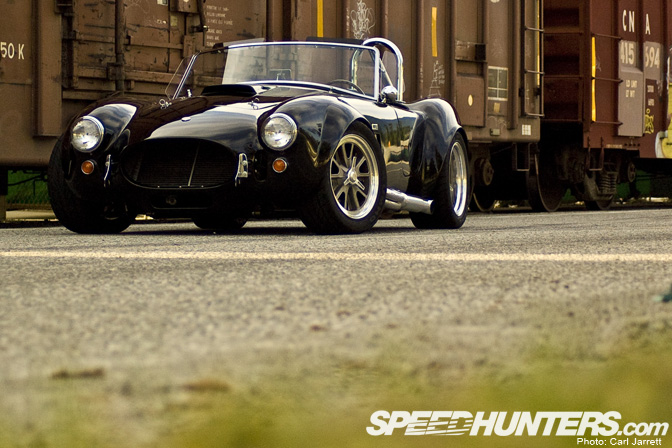 A little scary to dive into such a big project, but man am I looking forward to it! I picked up an '88 RX-7 the other day for $200, basically bought it for the shell only, as most of the parts aren't pristine, as I'm sure you can tell. The owner had it sitting 20 feet in the air on a cargo container for the last couple years, at least its dry and mostly rust-free. Check out the video of it being craned off the top, click here.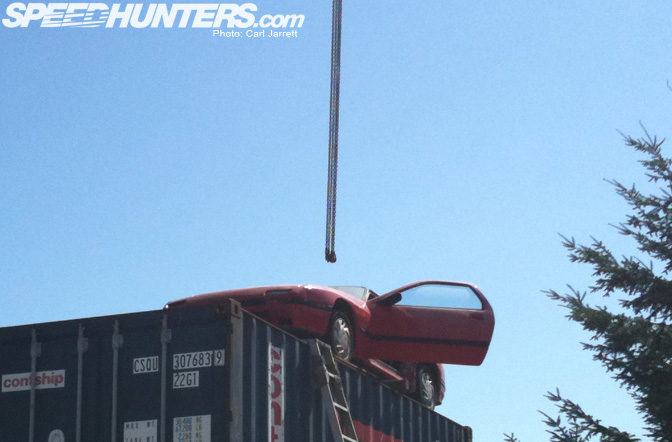 This particular FC has the best options list for a track car to start with.. none. Stereo? None. Power windows? Nope, wind up. Sunroof? Hell no.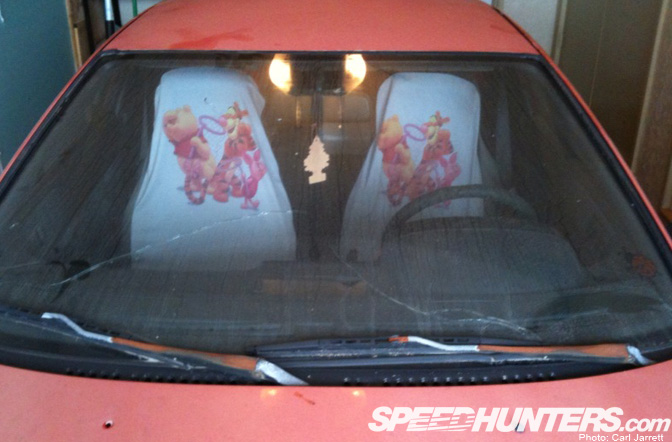 What it DOES have though, is panache. Just look at these seat covers.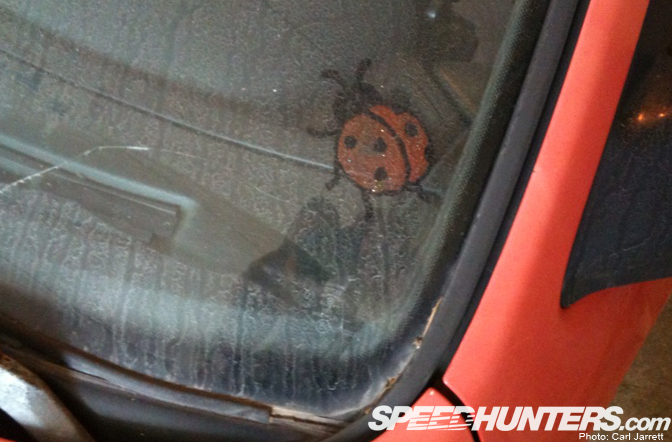 And I'm pretty sure this sticker gets me into some sort of club, or gang, either way, I'm excited!
So.. what have I got myself into? Well in the end, I hope an SCCA/NASA legal race car. In the next few months this car will be stripped down to bare metal, seam welded, and caged. The engine will be rebuilt and most likely bridgeported, using some S5 higher compression rotors. I've got my eyes on a parts car currently, as the Turbo 2 and GXL models the RX7 have uprated brakes and a LSD, as well as a few other donor parts. The fenders, bumpers, and lighting will all be replaced with much nicer aftermarket items, no decisions on any part specifics yet. Need to read through some rule books and decide where I need to land in terms of classes.
My inspiration for the project? Well I guess a bit of it was sparked by a friend of mine Keith who had an 81 RX7 years ago, and then a test drive in an FC when I was around 18, ever since then, I've wanted an RX7. FD's have been one of my all time favorite cars for a long time, but a bit too spendy for this type of project.
RE-Amemiya's car has also been an inspiration, running sub 1 minute laptimes at Tsukuba.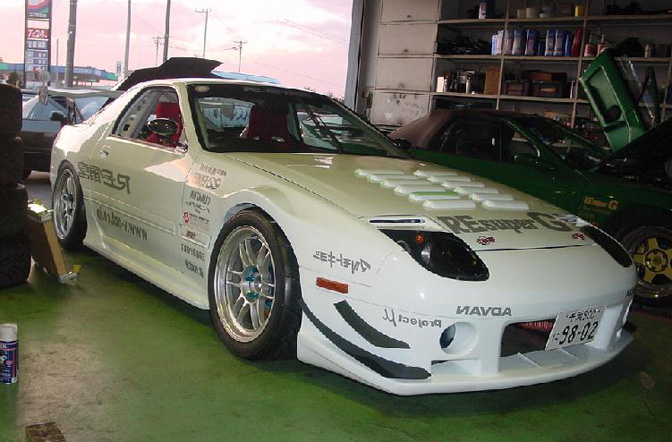 Also this guy who has a really fast FC, I believe Mike Garrett has shot this car a few times in the past.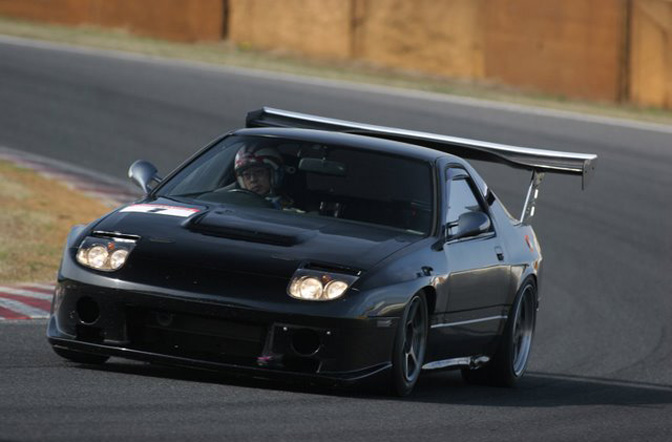 Also liking the fenders and stance of this car, but probably too low to be really quick on a road course.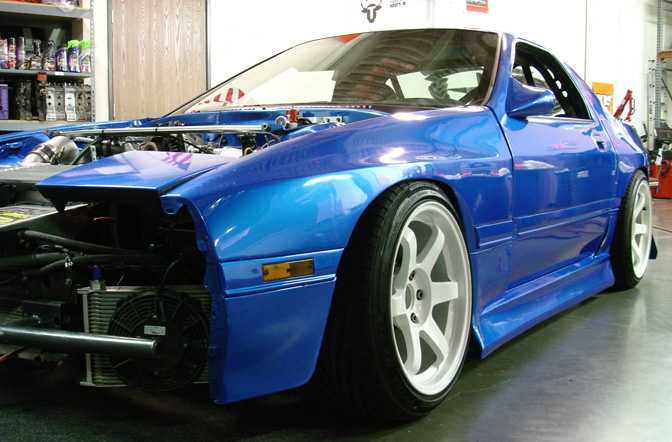 I can't decide though, should it be white? Like most cars start out as? Or black… every car I've ever owned has been black, and regardless of how hard they are to keep clean, nothing beats a shiny black car.
Stay tuned for more FC goodness as soon as I get some free time to tear into my new project.
- Carl Jarrett