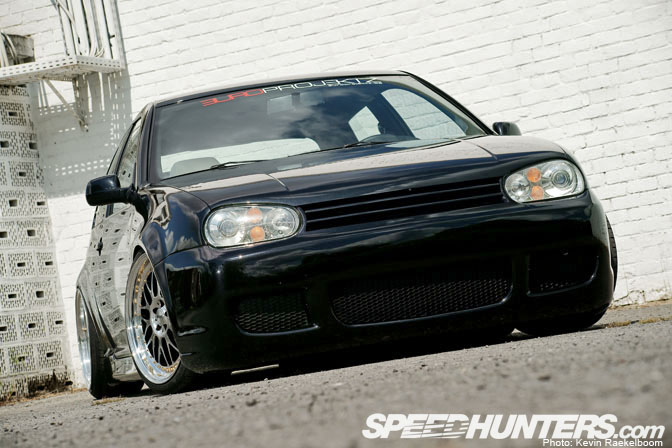 Like I said in the Audi TT feature this morning, I used up all my current crop of AWD photos in the VAG month… but I'm sure you guys will like this Euro VW Golf as much as an AWD car, maybe better! This mk4 is owned by Davy, he likes to have everything perfectly finished. A real detail freak! And that's what we like at Speedhunters!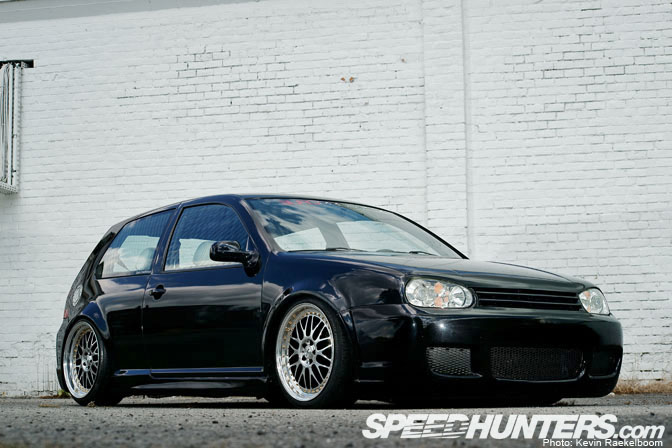 Davy's mk4 is running on air suspension… like I said before there are loads of crappy roads here in Belgium and he likes to spare his car from getting ruined.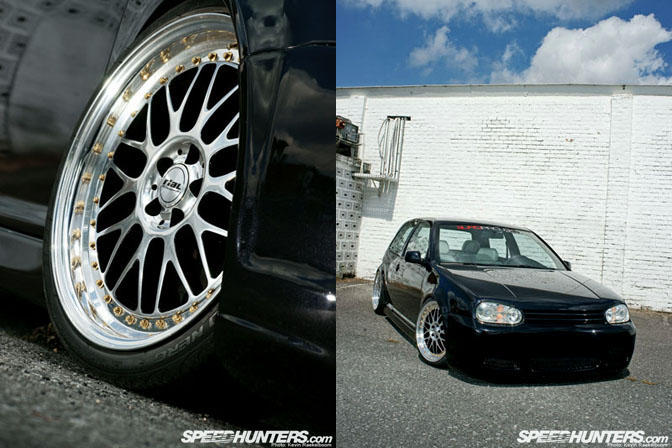 I really hope, from the bottom of my heart, that you guys like these wheels more then you liked (not) the ones on the Audi TT. These polished 18″ Rial Daytona's with gold screws are Davy's pride and joy! …A low profile Pirelli wrapping completes the setup.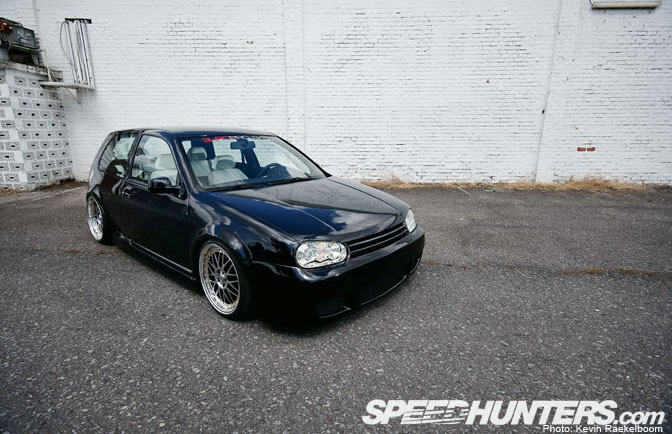 An R32 front bumper with cleaned details and clear Hella lights gives it a fresh and new look. It looks like the car came from the factory this way.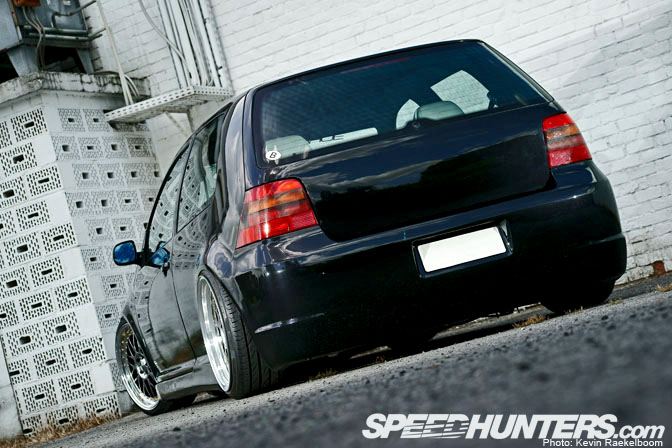 The advantage of air suspension is that you can really lower the car until it touches the tire. It's a nice feature when you're at shows and want to lay frame on the ground. When you look good underneath the engine, you can see it sitting on the ground and can't go any lower.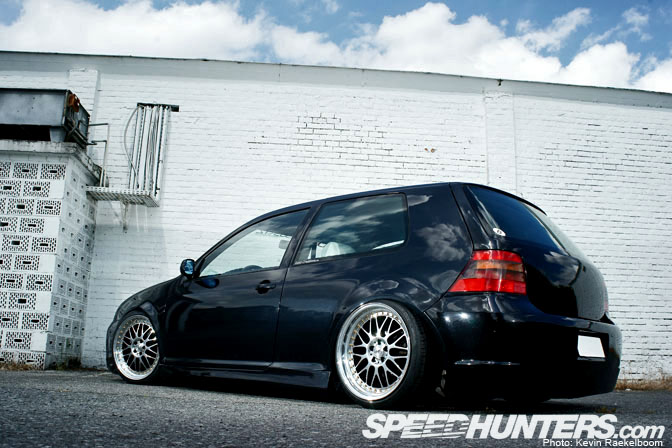 Rieger sideskirts and a cleaned boot lid please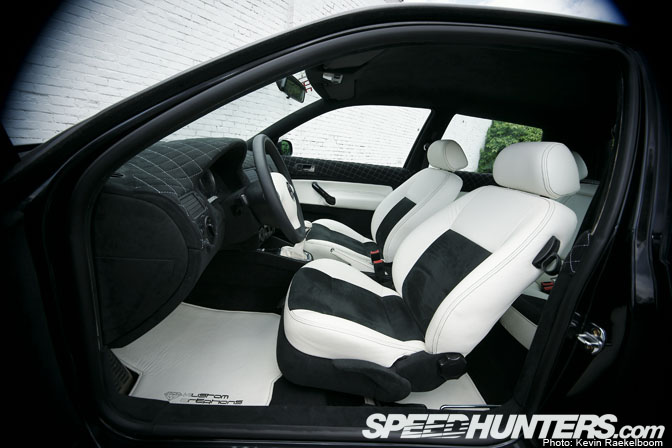 Once we go inside the car you'll see a lot of white leather and black alcantara. It's a good combination that suits the car.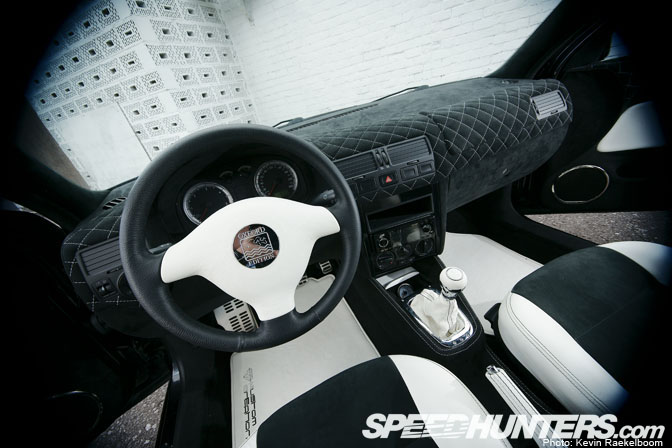 Remember when I said that Davy was a real detail freak? Here's some more evidence!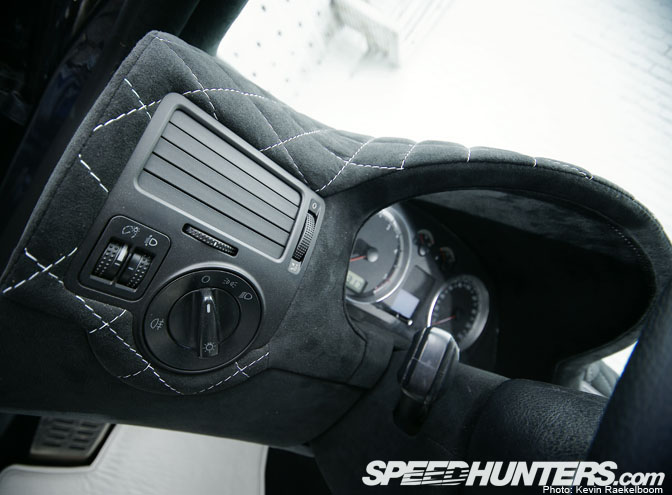 Not a common sight… a leather dashboard is so 2007 if we must believe Davy. Respect amigo!
-Kevin Raekelboom