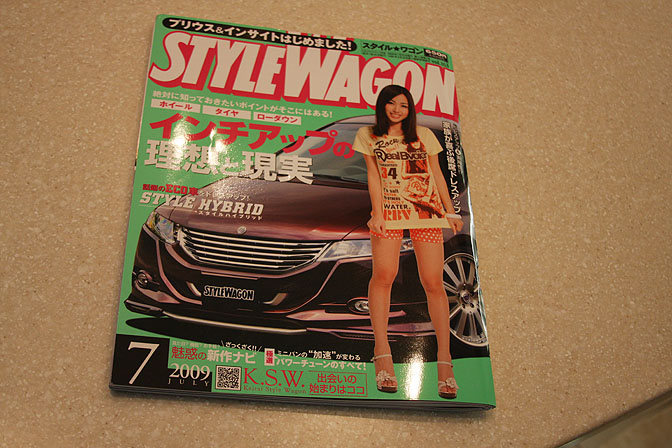 Here's another bit of printed treasure that I picked up during my recent stay in Japan, and another magazine title that fits well with this month's theme – Style Wagon. Since I bought my own van earlier this spring, I've been keeping an extra close eye on this magazine along with some of the other wagon and van publications available in Japan. Van dress-up and customization continues to be extremely popular in Japan, so naturally Style Wagon has a large following there.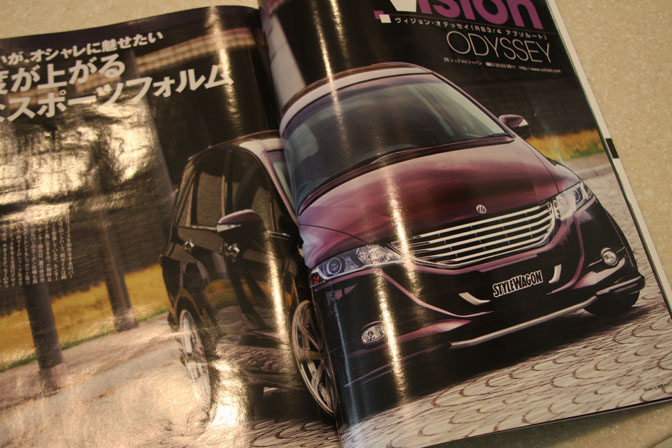 Now that the new Honda Odyssey has been on the market for a few months, there are waves of parts available for it. This month's (July '09) cover vehicle is this RB3 Odyssey demo car from a company called Vision. One of the things I like when this or other Japanese magazines feature demo cars is that they provide a list showing not just the parts installed, but how much each of them retails for.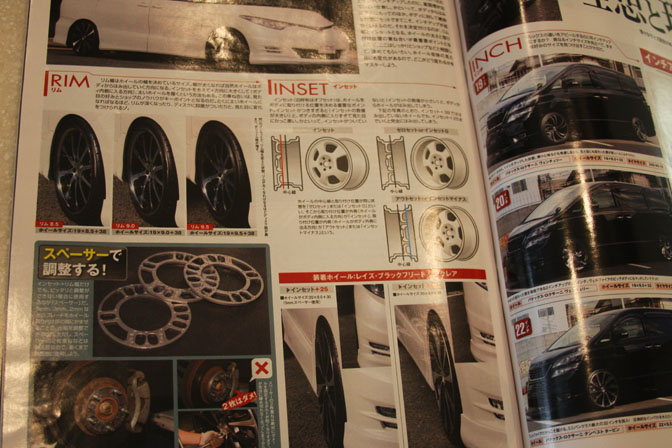 This issue has a special guide to wheel fitment and sizing, including specific fitment guides for several popular models. Even if you can't read Japanese, it's rather straightforward and easy to understand. Unfortunately most of the vehicles they mention are Japanese market only…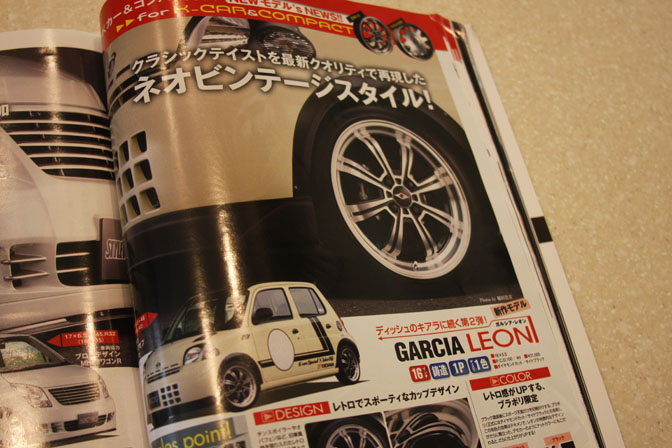 Among the new products featured in this issue is a new 16" wheel from Ray's called the Garcia Leon. It's designed mainly for kei cars, but has a nice so-called "neo-vintage" style to it.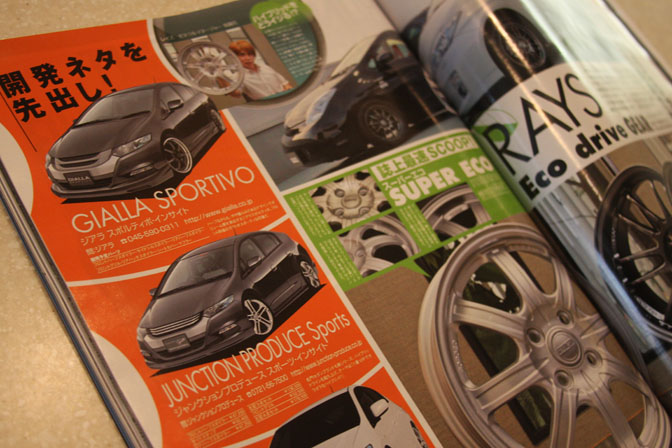 This issue also has a large section on hybrid car customization and dress-up. Even though the new Insight and Prius aren't vans or wagons, they are still being featured in magazines like this. Most of the company's releasing parts for the hybrids specialize in vans and hatchbacks. Even the VIP guys at Junction Produce have become part of the hybrid movement with their new kit for the Insight.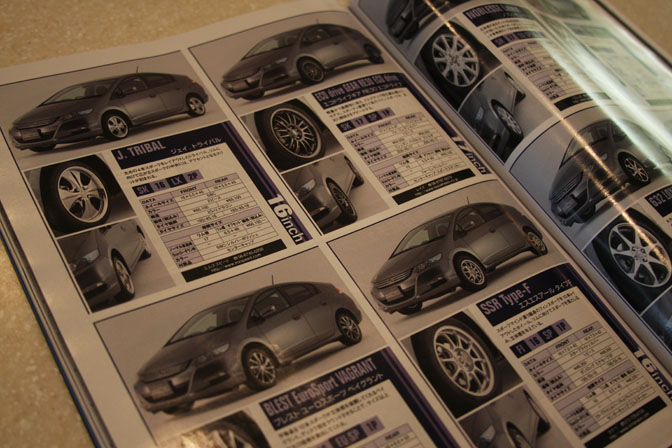 There's also a large album showing different wheel selections for the new Insight. Some of the wheels are purely for looks, while others like the Ray's Eco Drive series are supposed to improve efficiency and performance.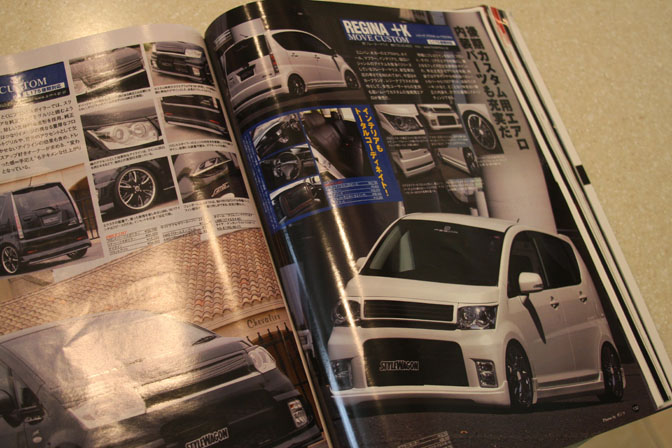 Even though there are separate magazines for kei cars in Japan, they are also included in Style Wagon. It's amazing how big 16 inch wheels look like on a kei car…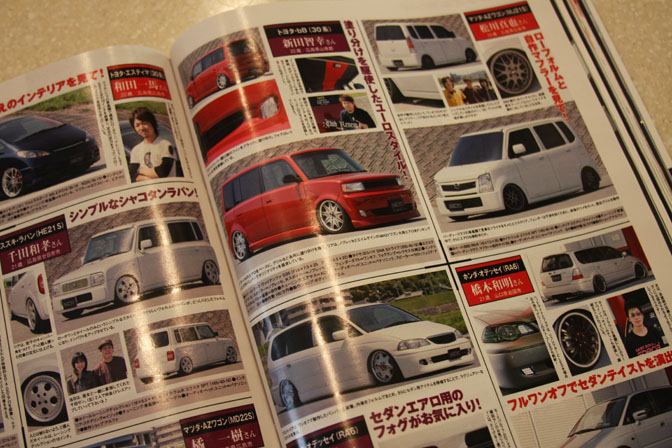 The section profiling private-owned cars from meets is always a good one. It'd be cool to see this sort of thing in Western magazines.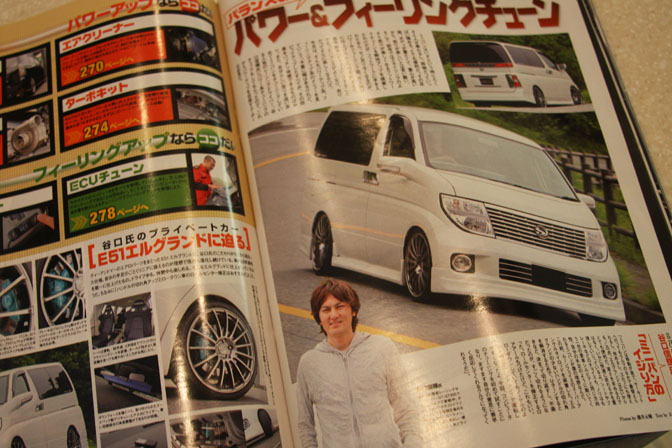 And finally, there's a nice "tuning section" that features NOB Taniguchi and his fixed up Nissan Elgrand daily driver, among other things. Some of the products tested include HKS bolt-on turbo kits for the Honda Fit and Odyssey.
I've found that Japanese bookstores here in the states don't stock these magazines too often, but they should be available by special order. Even if you don't own a van or wagon, chances are you'll get some sort of inspiration while flipping through the pages of Style Wagon.
-Mike Garrett