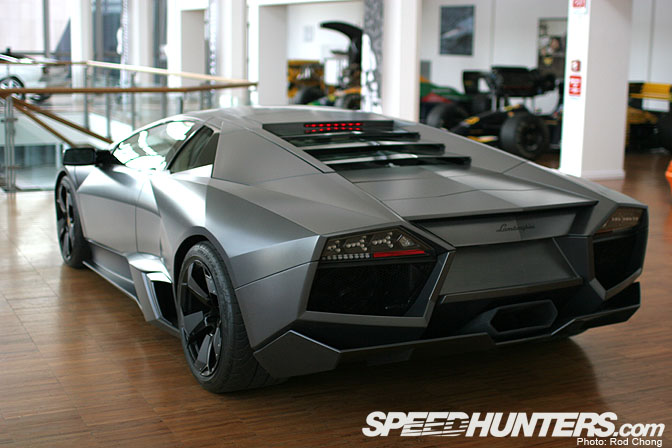 While I was at the Lamborghini Museum the other week, I got rather transfixed by the Reventon… I have never, ever seen a car which works with light and surface the way this design does (those of you who've seen the Reventon in person will know what I'm talking about). So I thought I'd shoot a group of photos which allows you to experience this car in some fashion too. It's really worth a closer look.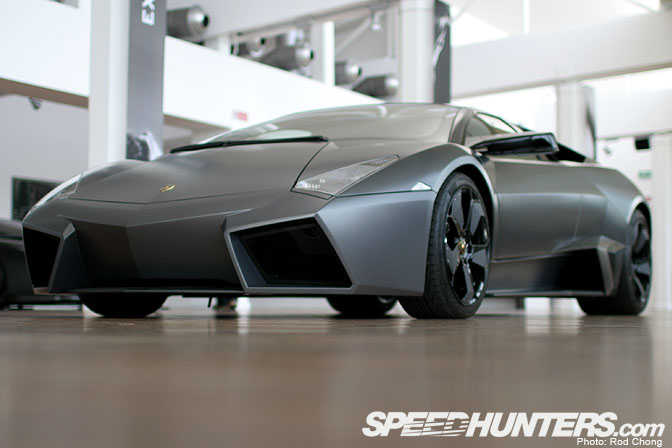 Much in the way that the original 1974 Lamborghini Countach made all previous cars look obsolete and stale in their thinking… to me this car does a similar trick.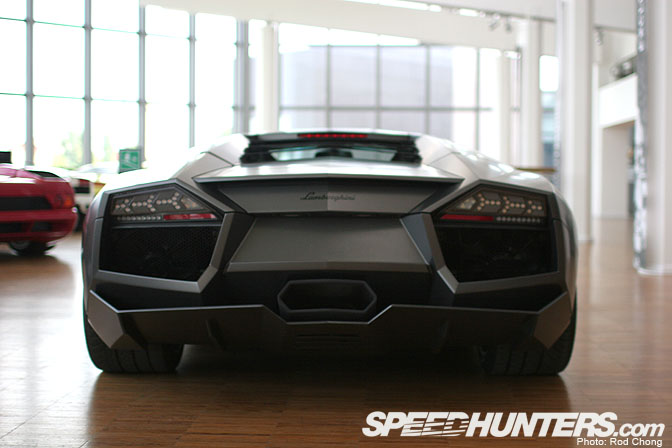 Can you compare the Reventon to anything?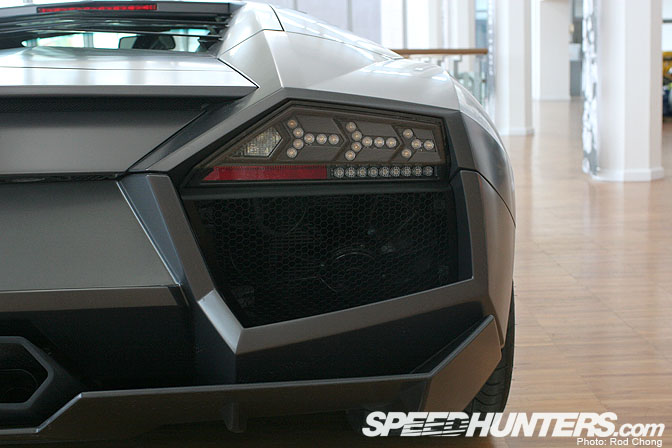 I think part of what sets this car apart from all others… (and this is just a theory)…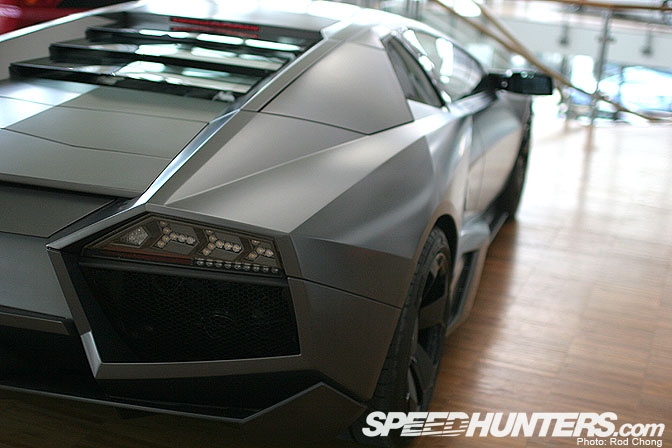 … is that is appears to have been designed specifically to have a matte finish…. This results in surfacing is quite unlike all other cars…. Study the image and look at how it picks up light and shadow to see what I mean.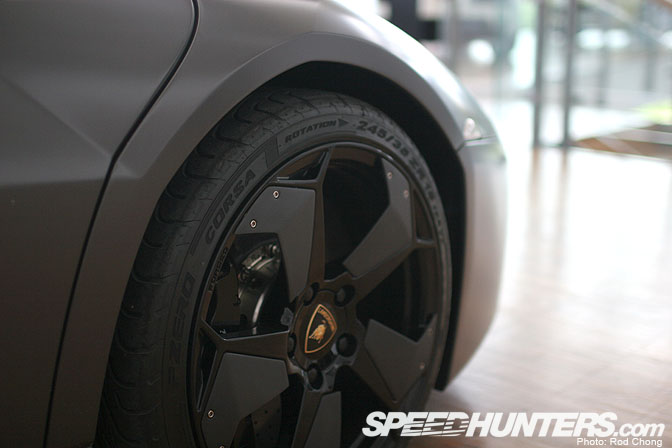 Let's turn our attention to the wheel wells…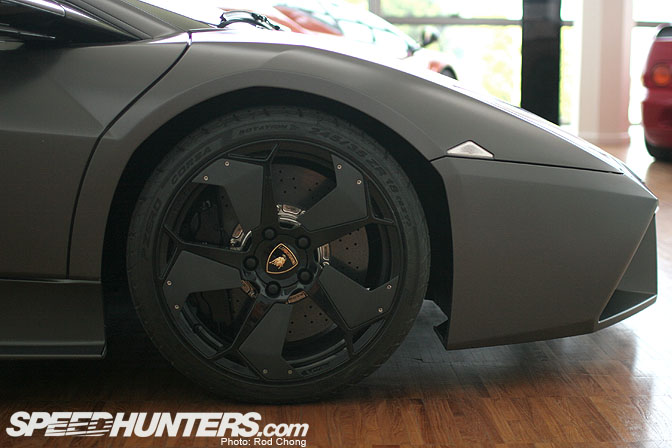 Notice how they have several peaks on the curve… each of these is linked to a surface line.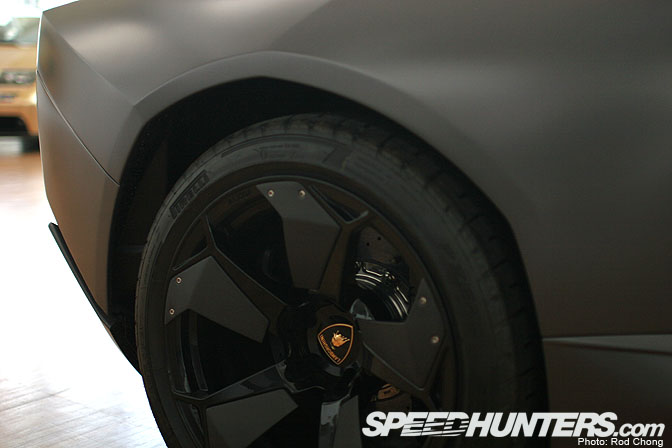 The same thing again on the rear…. This is a total paradigm shift.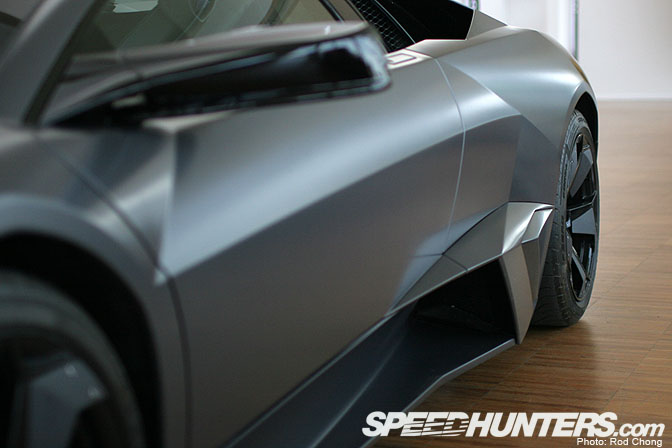 A moving fractal design?… the car almost looks like a low rez 3D polygon computer graphic at some angles.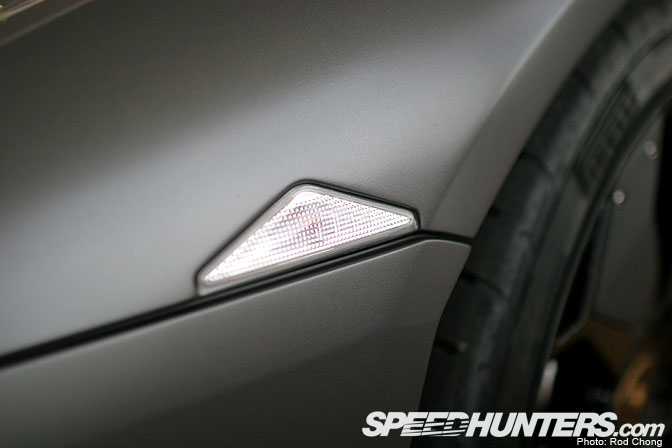 Even the turn signals are works of art….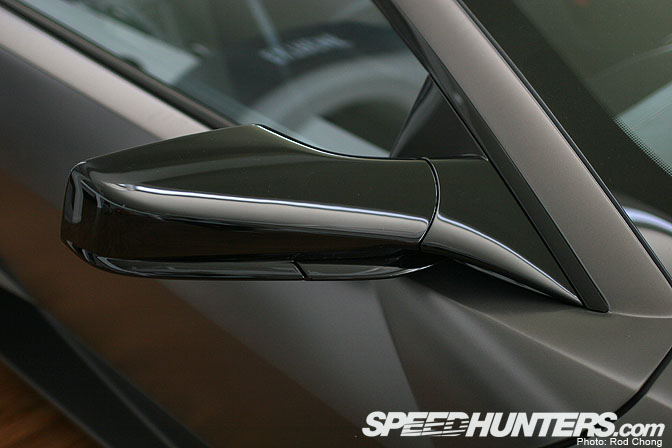 Interestingly, the mirrors are the only objects on the body that are curved…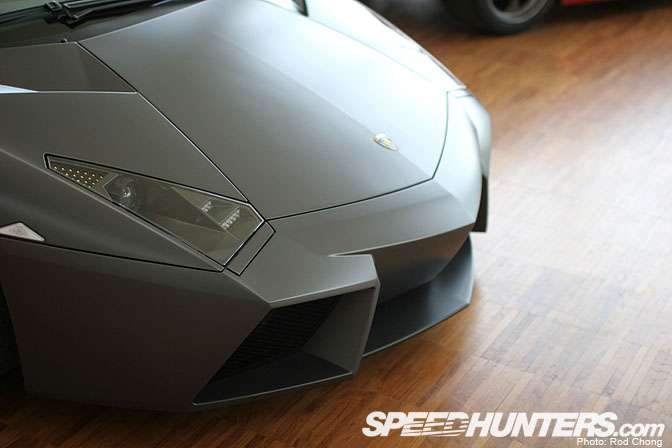 It doesn't look real does it?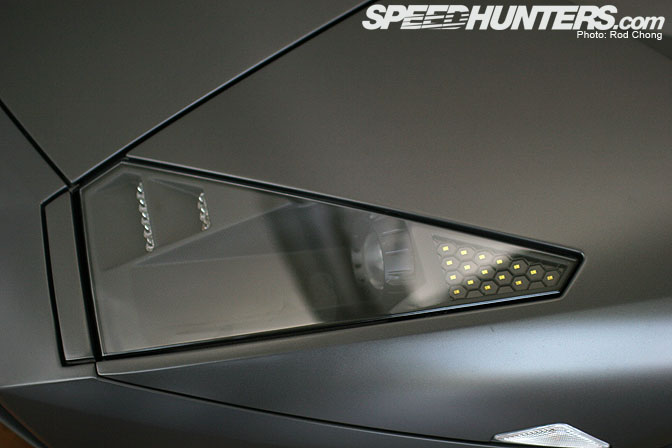 Look at the polygon language passed on to the turn signals.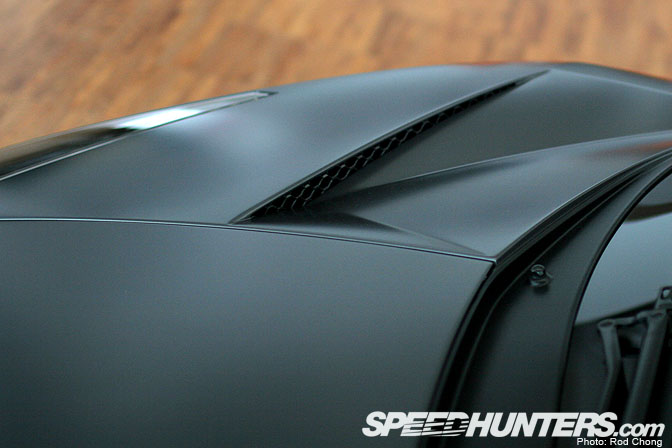 … or the front vents…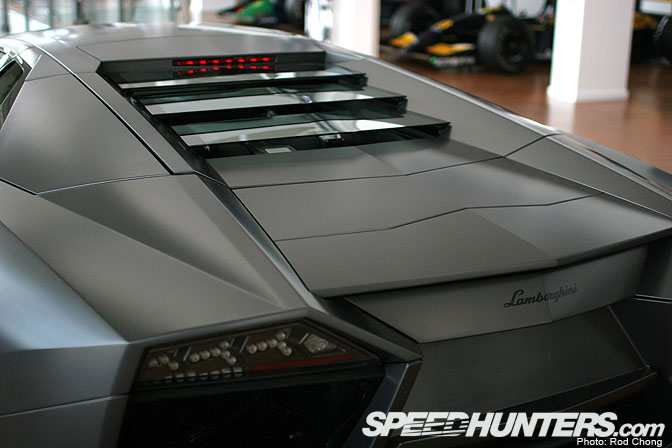 We'll see how this car stands the test of time, but for the moment, I feel this car is a manifestation of the future. In the present day, its visionary aesthetic sweeps aside all that has come before…
No joke… I'll never look at a car design the same after seeing the Reventon.
:Rod Chong