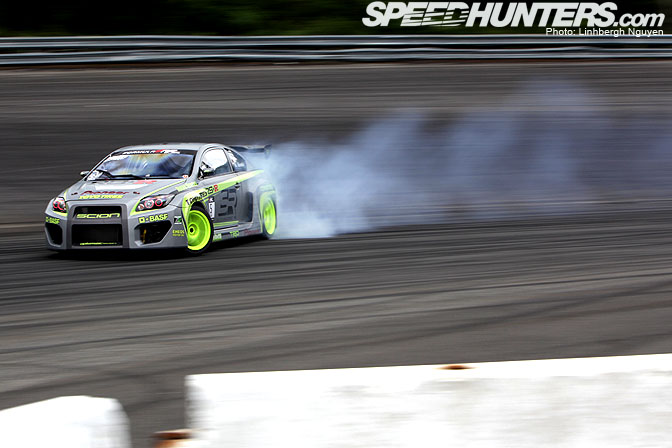 Normally, when I go to automotive events, I have a few different reasons for attending. I'm there as a Speedhunters correspondent with camera in hand, ready to photograph any details that catch my eye. I also often travel with a video camera to collect footage for the various Speedhunters and NFS film projects we're developing.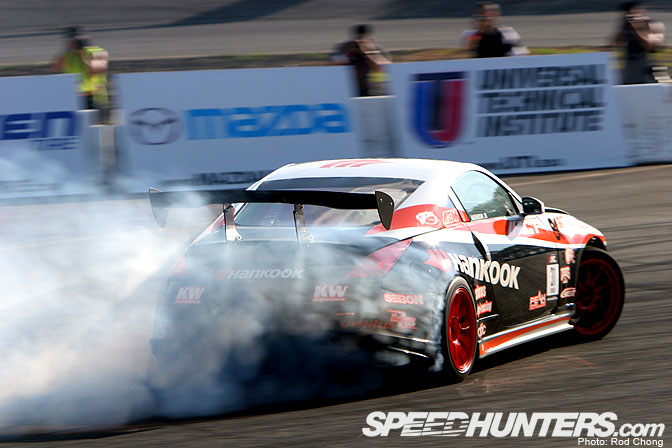 And, finally, I am also at events like Formula D as a representative of the Need for Speed video game brand. This means that I'm often spending time behind the scenes with partner companies like Falken Tires and NOS Energy Drink, hence you get a slightly skewed perspective from my posts. So I need to warn you in advance, this post does contain some elements which talk about some of the Need for Speed game project elements I'm involved with. If such content is bothersome to you, then please look away now.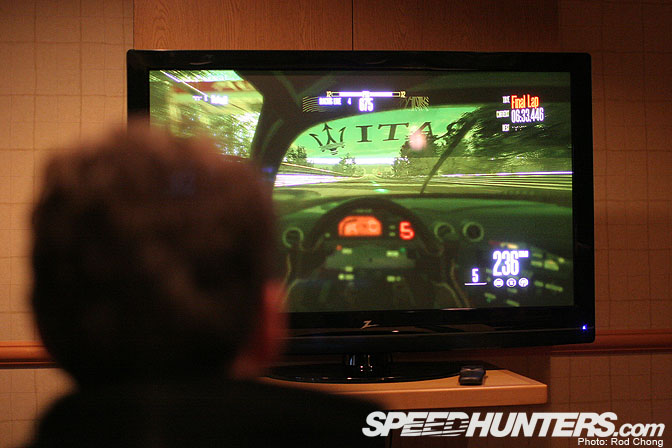 I've been on the Formula D circuit for a couple of years now and have got a few friendships going with some of the drivers and racing teams. So myself and a few people at Need for Speed thought it would be fun to bring over a development Xbox fresh from E3 to New Jersey to allow these guys a chance to try out our new sim-style based game: Need for Speed Shift. We rented out a conference room in our local NJ Hotel and set up a huge flat screen and opened the doors for the Formula D teams and drivers to check out our in-progress game.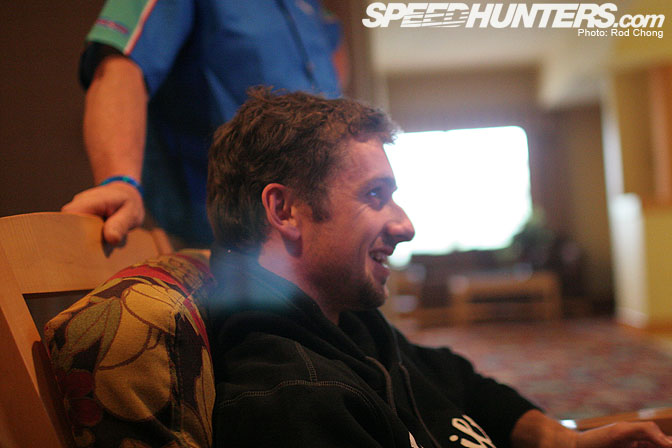 It's pretty interesting to see how many of the drivers are hardcore gamers. Darren McNamara is amazingly skilled as a video game racer and spent several hours with us building cars (we made a nasty overpowered AE86), drifting and flying around the Nurburgring Nordshliefe. As Friday's action was rained out, he really didn't have much else to do I suppose!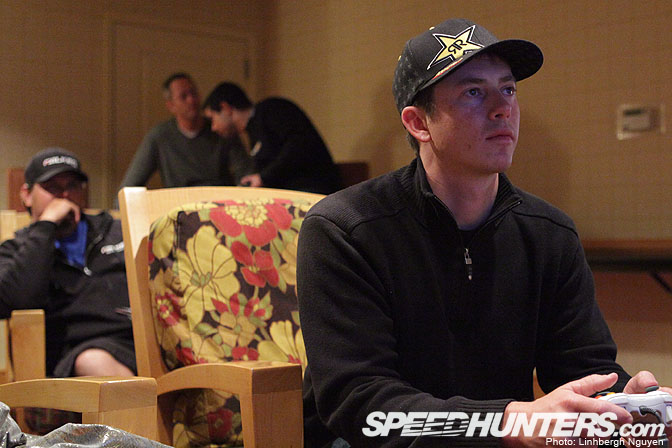 This is Tanner Foust's gaming face. Perhaps he looks like this when he drives too?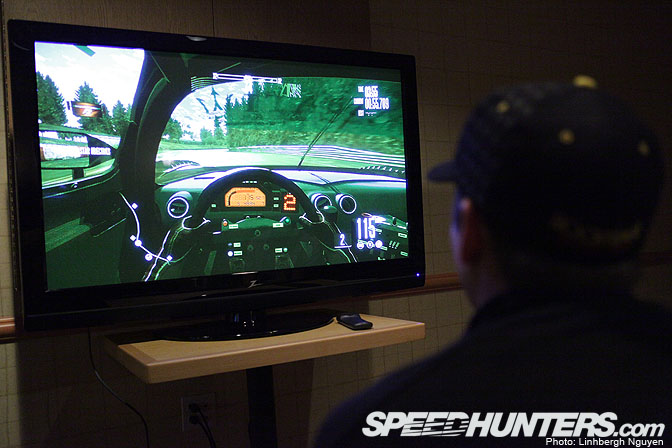 We set up an informal time attack competition driving a variety of GT2 and GT1 spec cars around the Nurburgring Nordschleife. Here Tanner tries his best to tame the mighty Maserati MC12 to beat Darren's time.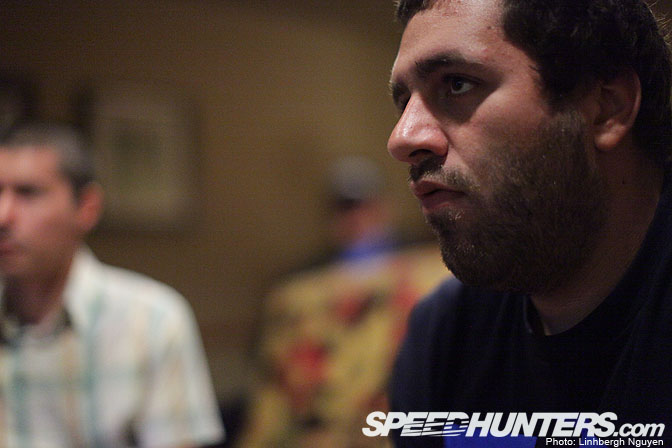 Joey Redmond from Wrecked Magazine is also pretty handy with the driving games… he also tried to beat Darren's MC12 time, but both he and Tanner were a good 20 seconds slower around the Nordschliefe.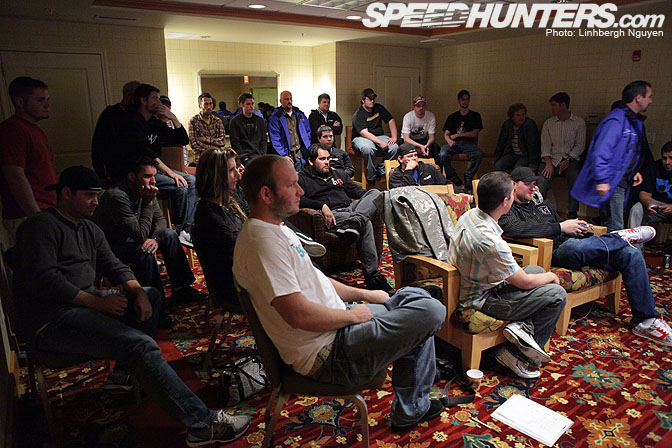 As the evening went on, the hotel meeting room started to fill up with drifters, media and teams. Here, JR is demoing his Falken Tire Mustang to the group.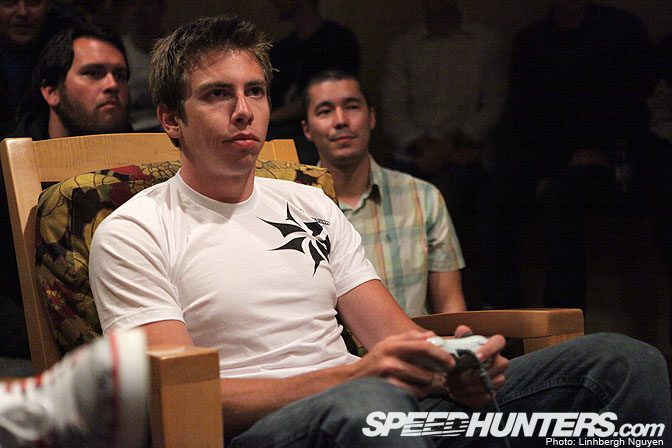 The fastest of the fast was Tommy Milner, the driver of the ALMS BMW M3 GT2 race car. It was pretty scary to watch him drive the game. I've never in my life seen such a mesmerizing performance.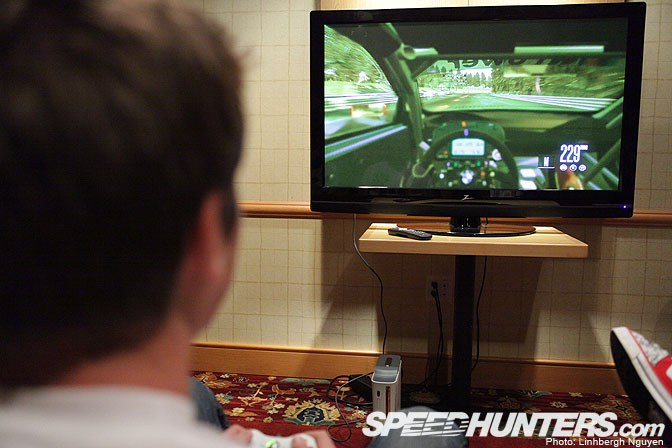 Perhaps it helped that he was driving his own real life race car in the game, but he was immedialy 2 seconds a lap faster than anyone else around the Nordschleife on his first go…. quite impressive. All in all, we ran the gaming session for a blistering 9 hours at the hotel… people were that into it!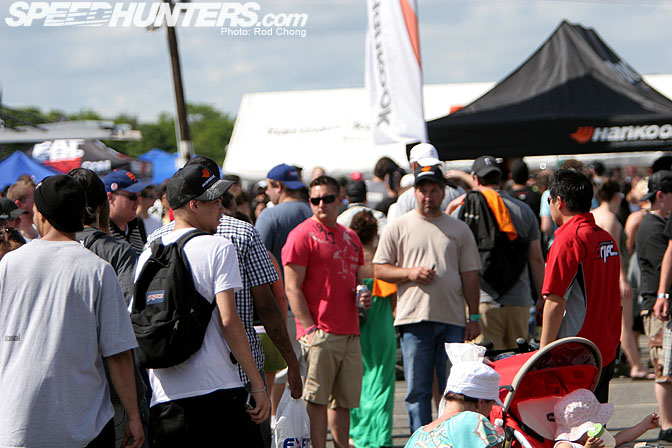 The next day I got up thinking about games and the Nordschleife, but it was time to head down to Wall Speedway to shoot photos and video of the day's activities. Whenever I'm at a Formula D event, I can't help but marvel at the energy and vibe. It's quite unlike any other type of event I've been to anywhere in the world.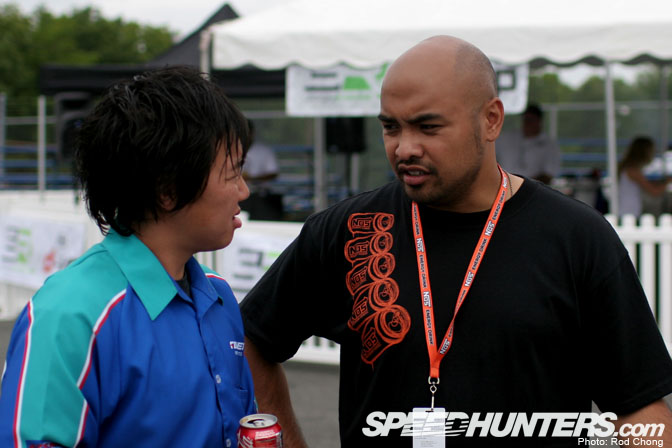 Tooling around the paddock I ran into my buddy Ernie Manansala from NOS Energy Drink.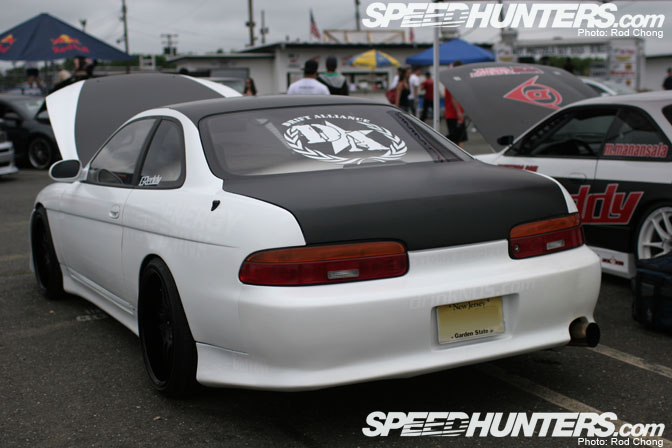 He wanted Linhbergh to shoot his SC430. It's quite a fine car!… Linhbergh agreed, but only on the condition that he lower it some more! Amazingly enough Ernie agreed to the demands of the young artiste so watch out for the Lin-Vision treatment of this car soon.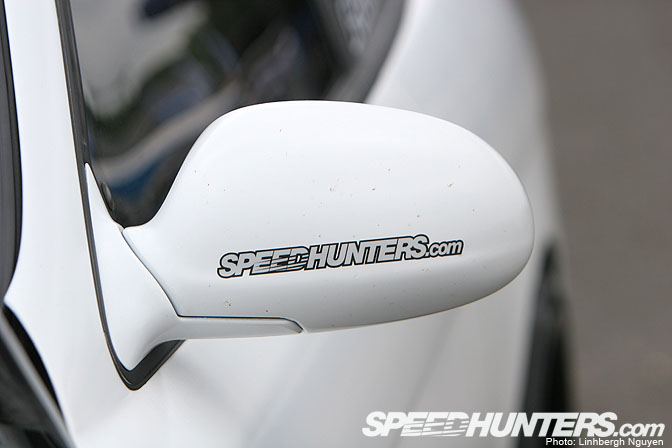 We had to, of course, get some Speedhunters stickers on the car.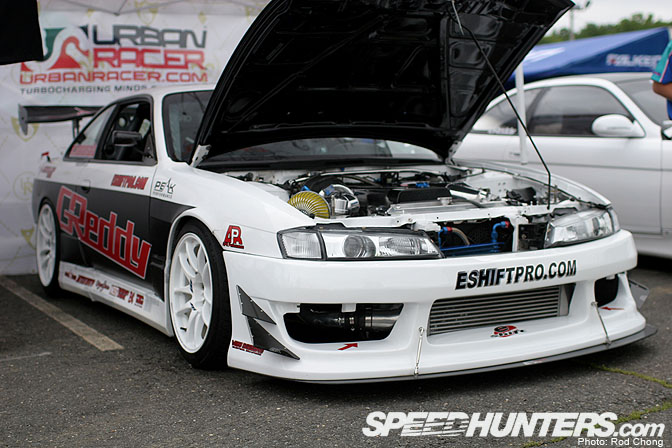 Ernie's little brother Mark is going to be drifting this 2JZ powered S14… looks like a fantastic machine!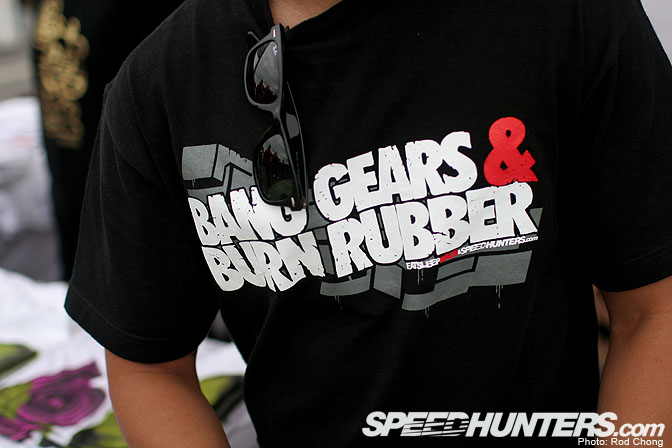 Strolling around the paddock we bumped in to our friends from Eat Sleep Race who were repping our collab t-shirt project.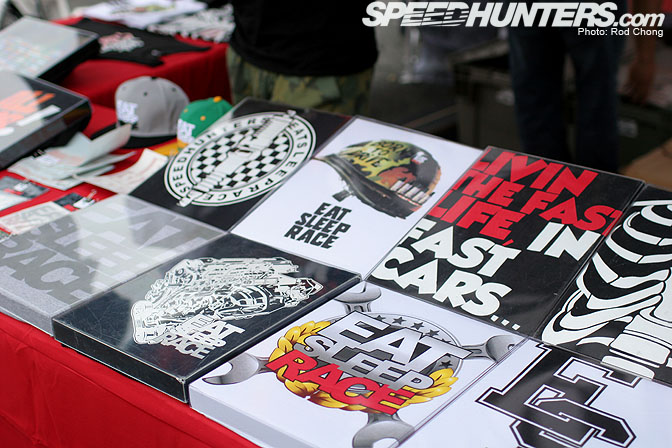 They were displaying their full range of t-shirts and accessories…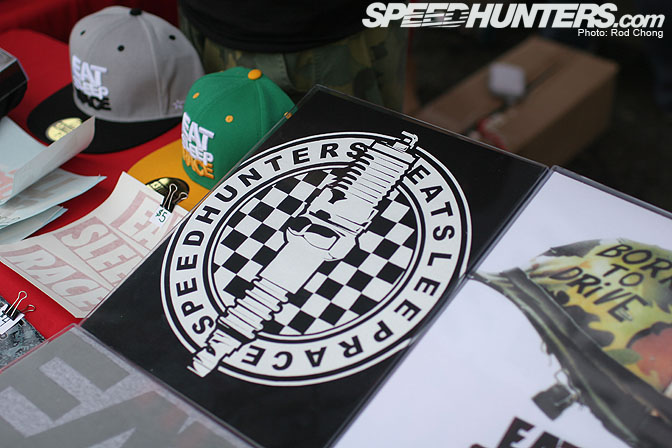 … but my eyes were drawn to the Speedhunters shirt… It's quite personally satisfying to see our projects out in the world!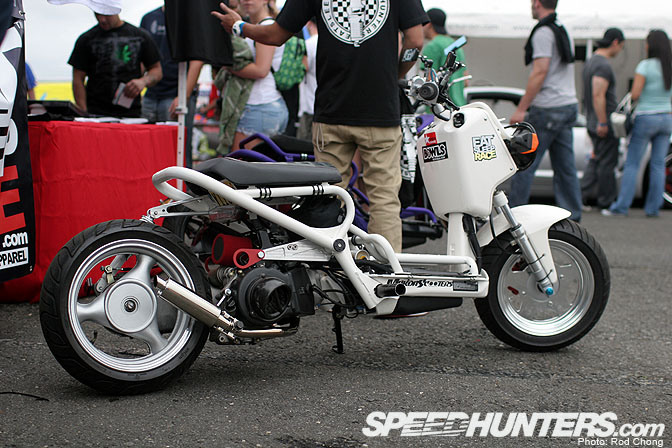 Beside the Eat Sleep Race booth they had two fully kitted out Ruckus on display.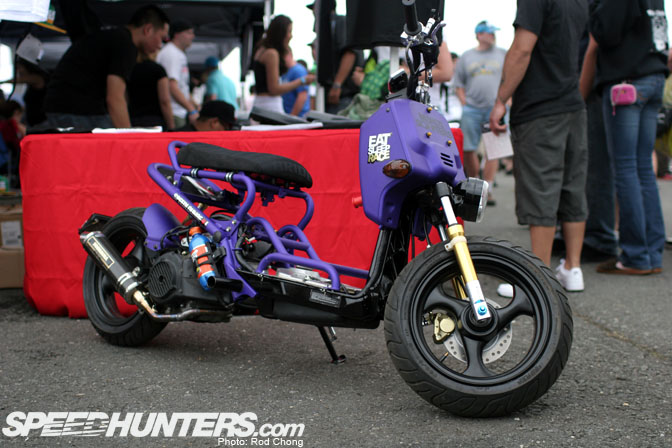 I don't know much about this scene at all, but I do appreciate the styles.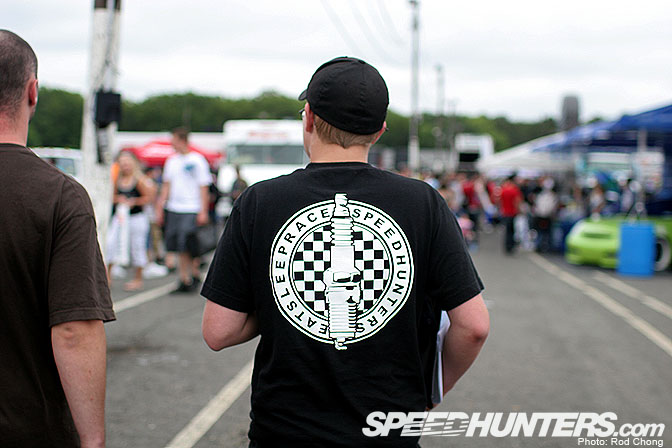 I also saw this guy wearing our shirt… cool!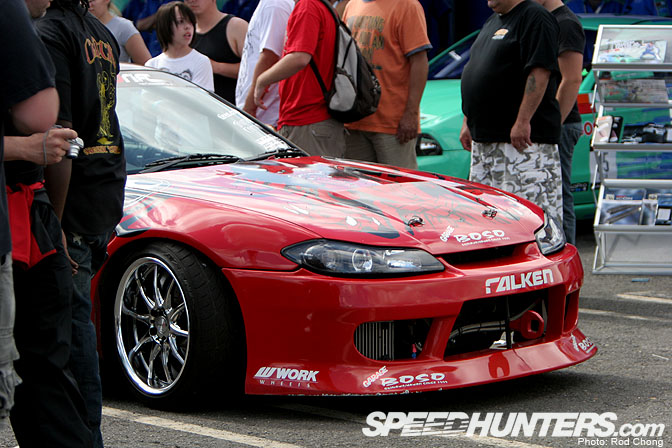 I love how much access the fans get to drivers, cars and teams at FD events. Here Ross Petty creeps his S15 through the assembled crowds.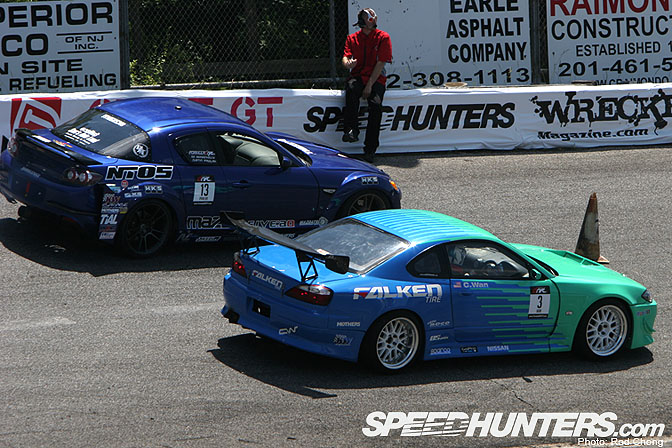 Ok this isn't a particularly good photo, but this was the first time I've laid eyes on a Speedhunters banner at an event.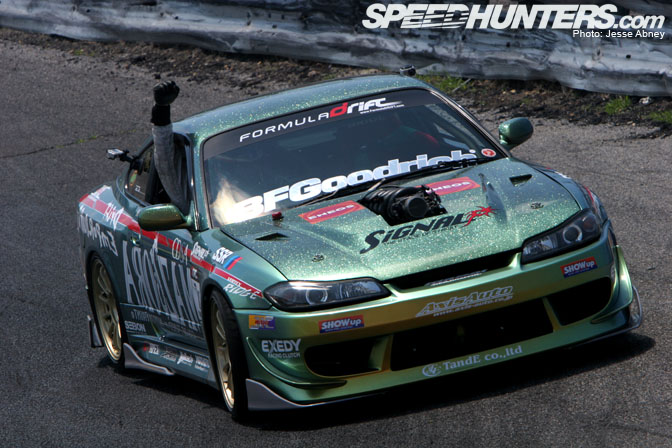 Moving on to some random observations from the event… What to you think of Yamanaka's glitter paint job?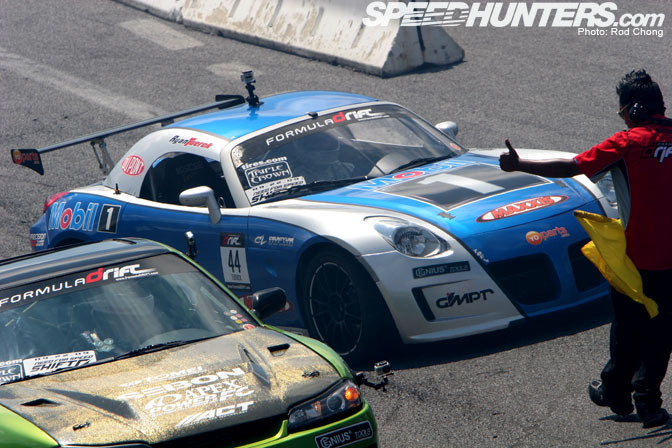 This is the moment that Joon Maeng was awarded the win over Ryan Tuerck, booting him out of the first round of eliminations. This was a pretty big upset at the time and goes to show that a brand new shiny, high power race car isn't necessarily going to guarantee results. It's one thing that I love about drifting! In the David Vs Goliath battles, the Davids of the world can still make an impact.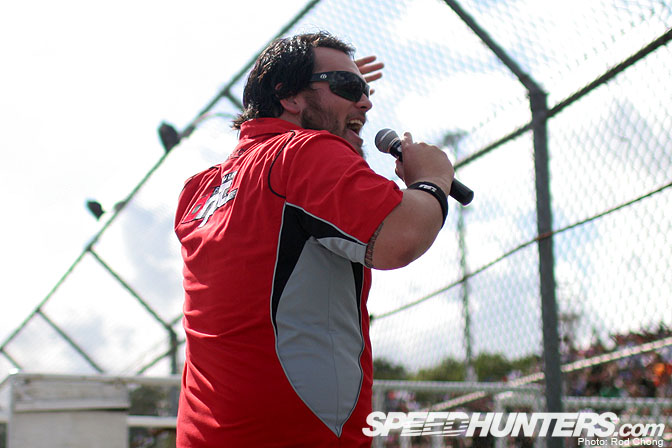 The Voice of Formula Drift, J-Rod plays the audience during the Top 16 opening ceremony.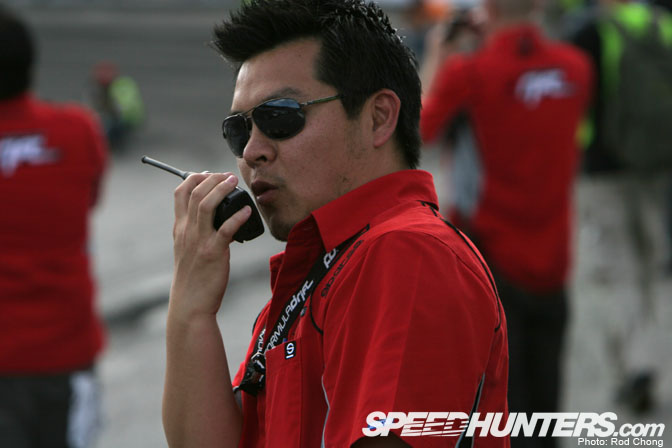 Meanwhile in the background for FD co-founder Jim Liaw, it's another day at the office.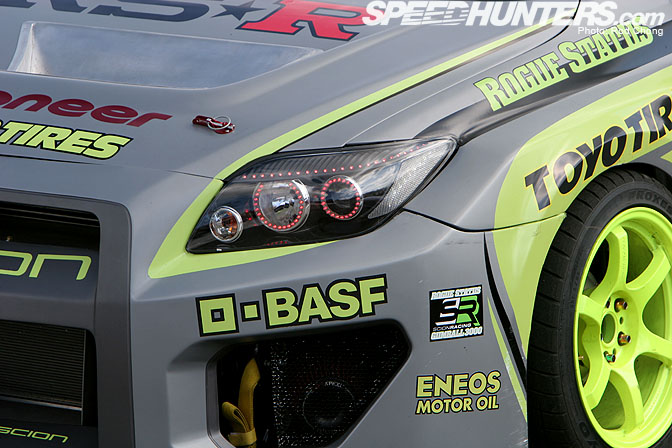 I couldn't help but notice number 1 qualifier Ken Gushi had these rice-tastic Red LED lights bolted to his "Scion tC".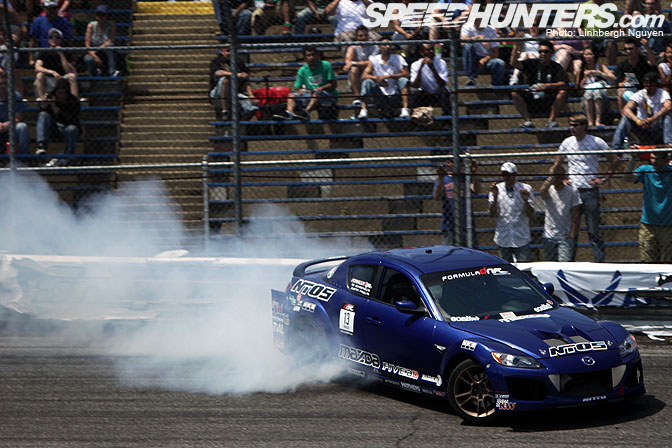 The Bergenholtz Brothers must be reasonably pleased with Justin Pawlak's 8th place result in their brand new car. You'll notice they took the wing off as the car was developing too much downforce in the practice session which was slowing the speed with which it could change direction.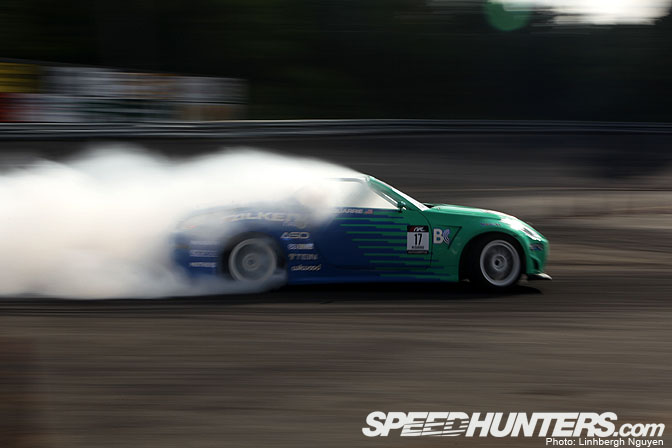 Ok I'm trying not to post more yet more Falken footage, but I just have to marvel that Tyler McQuarrie can see anything at all when drifting his V8 powered 350Z convertible.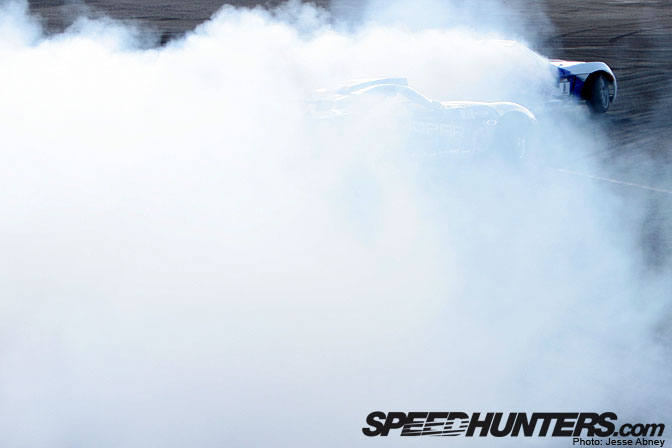 You have to respect how these pro drifters find their way around the track at all when following the top level smokers like Darren McNamara's Sky… There is a Viper in there somewhere!
:R