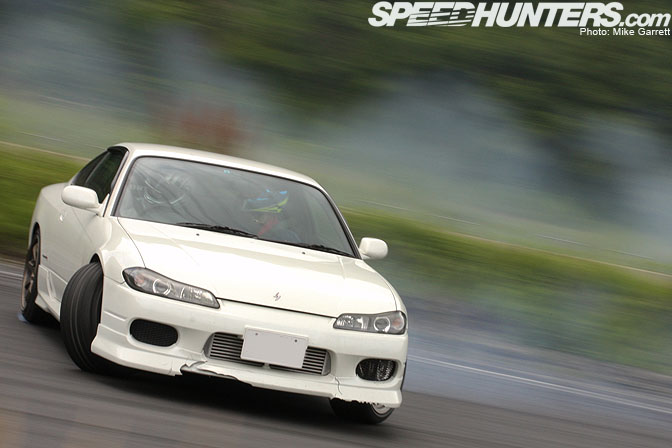 One of the things I love about Japan is the fact there are just as many events held during the week as there on weekends. When I arrived here last week, one of the first things I did was pick up the latest issue of Drift Tengoku magazine to see what sort of drift soukoukai would be happening during on my trip. One of the events I found was the YMS Cup, which was held yesterday at Nikko Circuit. Since there wasn't much else to do on this boring old Wednesday, we decided to take the short drive up to Nikko to have a look.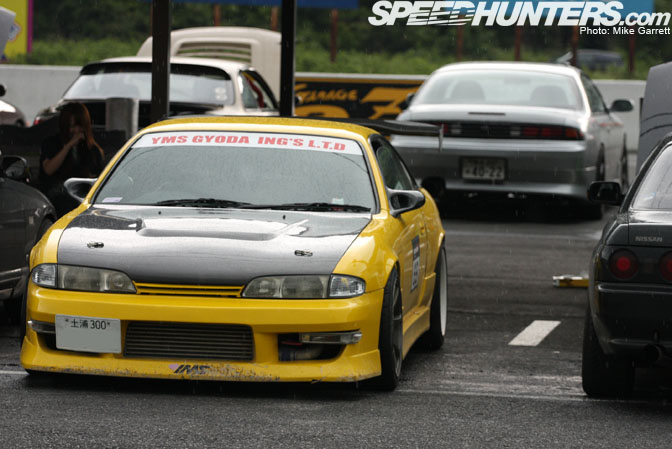 The event was hosted by a branch of Yellow Hat Motorsports (a shop similar to Autobacs) from Saitama, and although it wasn't as large as some of the other Nikko events I've been to, it was fine way to spend an afternoon. It's only been about three months since I moved home from Japan, but I was still itching to see some classic Japanese grassroots drift action.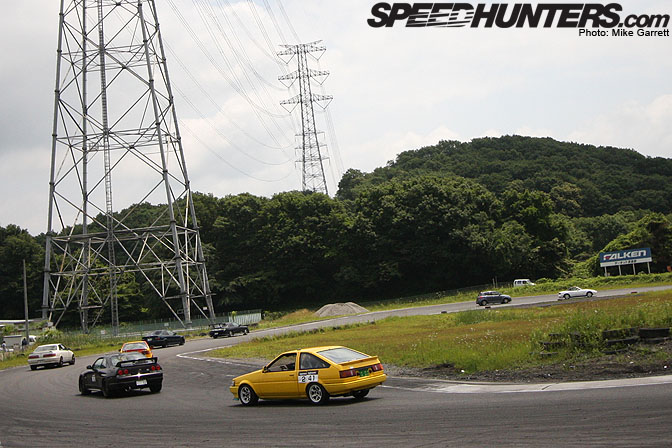 The event wasn't just for drifting – there were also a pair of run groups for grip drivers. This was actually my first time seeing Nikko Circuit used for "normal" racing.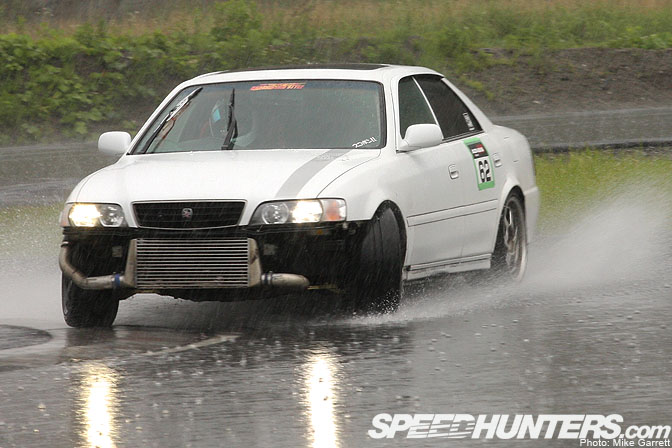 It's quite hard to go anywhere in Japan this time of year without being rained on. This event was no exception. I can't really complain though, because it's fun to watch the drift cars sa they kick up big rooster tails of water.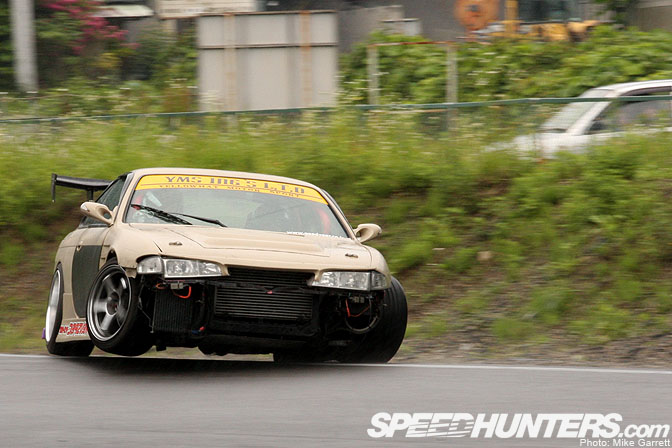 Ah yes, Nikko Circuit. It's great to be back…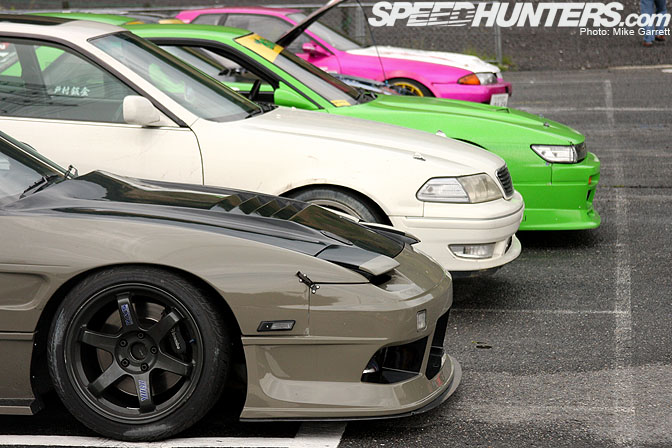 Like I said it wasn't a huge event, but that meant the drivers got plenty of track time. As you can see, there were still plenty of stylish drift cars to salivate over.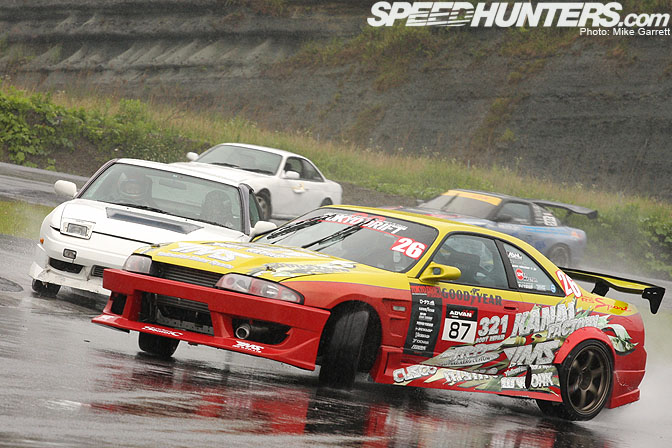 The event included three drift groups ranging from beginner to advanced. Running in the advanced group were a few D1-spec cars including the YMS-sponsored R33 – still sporting entry decals from the Tokyo Drift event last month.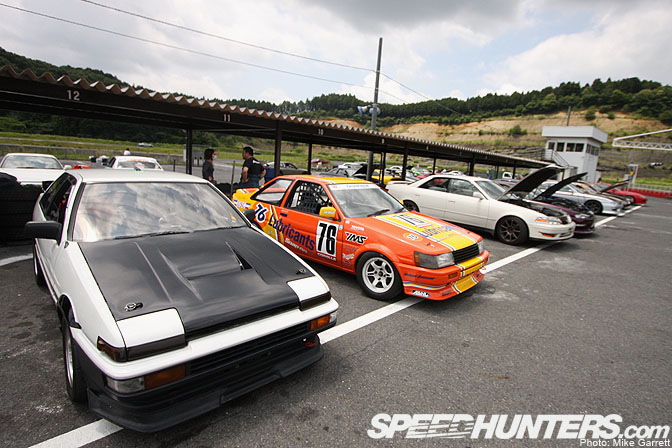 There were several AE86's that came out to run in the grip class. They ranged from caged and slick-tired race cars…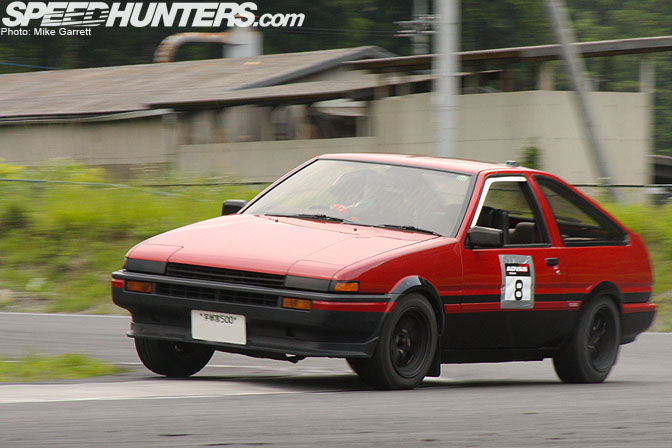 …to this zenki Trueno that was out there rolling around on factory suspension. The lap times might not have been as fast as the track-tuned cars, but it looked the driver was having a ball throwing the AE86 around.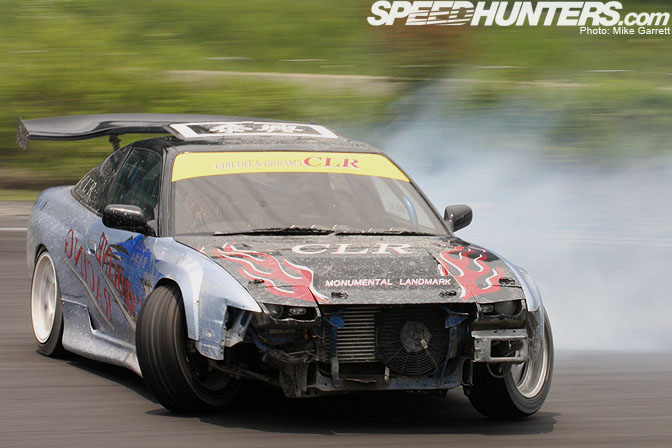 Also running the advanced drift class were a few members of Caroline Racing. This was my first time seeing these guys in action with their crazy steering angle mods. It's hard to convey with photos, but these guys were laying down what might be the most incredible drift runs I've ever seen – pro or otherwise. We're talking backwards entries and angle you wouldn't believe.
I've never wished more that my camera had video capabilities…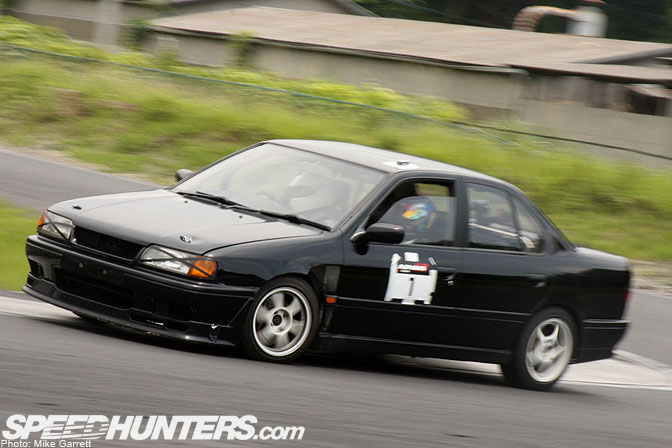 I quite liked the look of this HP10 Nissan Primera that was navigating Nikko's tight corners. This was one of the few FF cars at the track yesterday.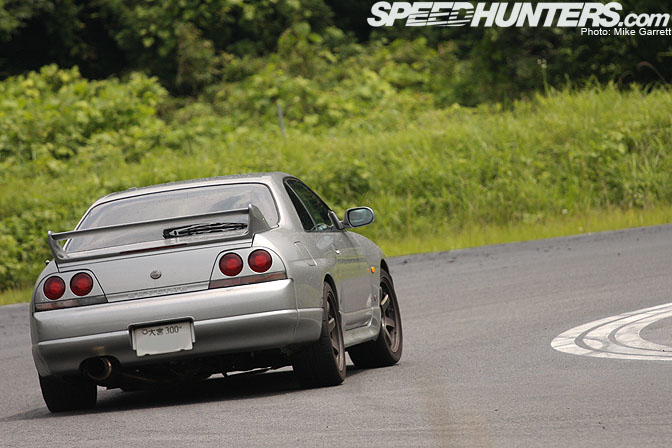 There were even a couple guys that brought their Skyline GT-R's out to run. Nikko Circuit is a bit small for the GT-R to really flex its muscle, but it was fun to watch to these monsters hustle around the track.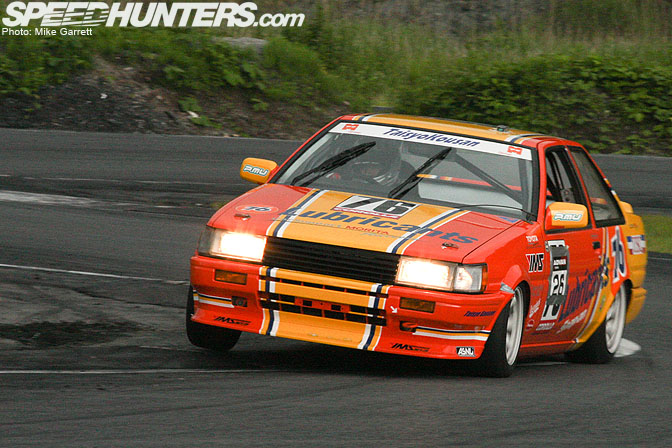 On the other hand, Nikko is the perfect place for low-powered lightweight cars like the AE86. This driver of this Levin race car rarely took his foot off the throttle.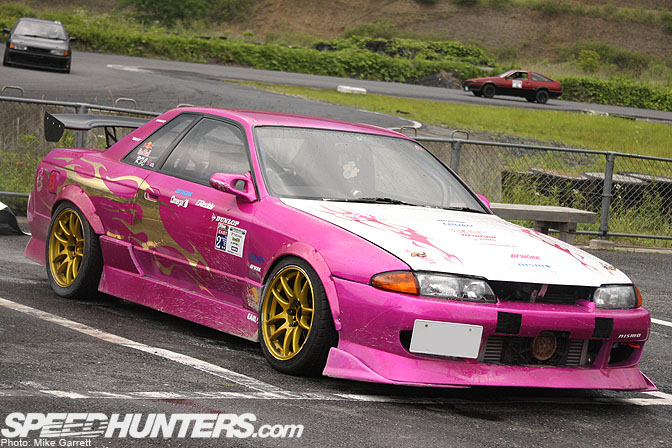 This tough-looking R32 Skyline was another entrant in the advanced class. I love the bolt-on overfenders.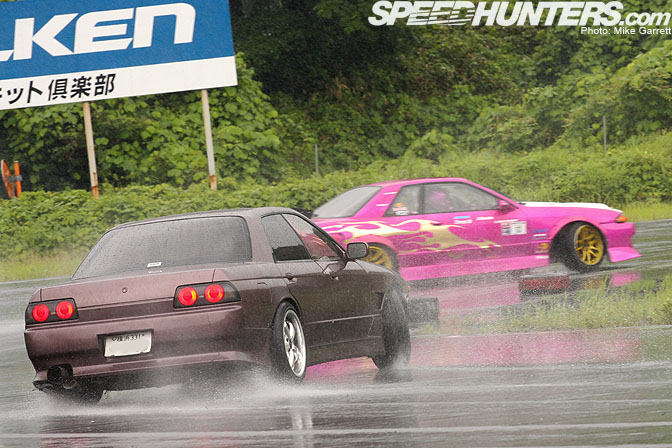 The throaty exhaust notes of the RB-powered cars echoed beautifully off of the mountains that surround Nikko Circuit.
Even though I was thoroughly wet and soggy by the end of the day, I've found that it's pretty much impossible to leave Nikko Circuit without a big smile on your face.
I'll be back soon with more from the YMS Cup.
-Mike Garrett