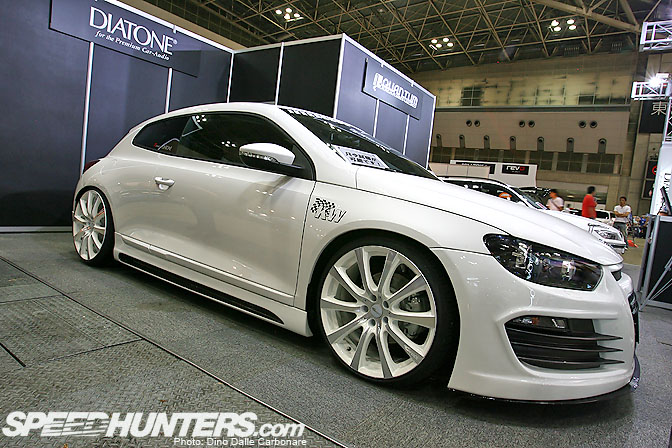 Back at the Tokyo Special Import Car Show it was the sportier side of the show that I felt more in tune with. Big SUVs with massive wheels are amusing to look at and all, but I'm sure you will agree with me that this selection is definitely something we can all appreciate more here at Speedhunters. I think the Scirocco I found at the Quantum booth starts things off very well. Despite Quantum being a specialist in car audio and entertainment I was more interested in the sleek body kit and dropped stance thanks to the KW suspension.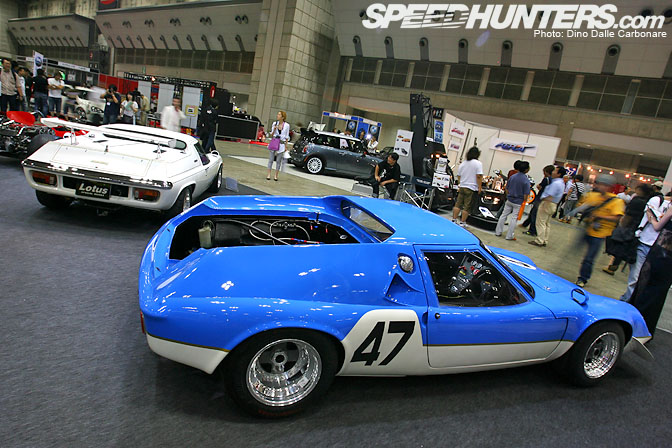 I thought I was back at the Old/Now car show in Tsukuba for a second when I passed by the Body Shop Happy Europas!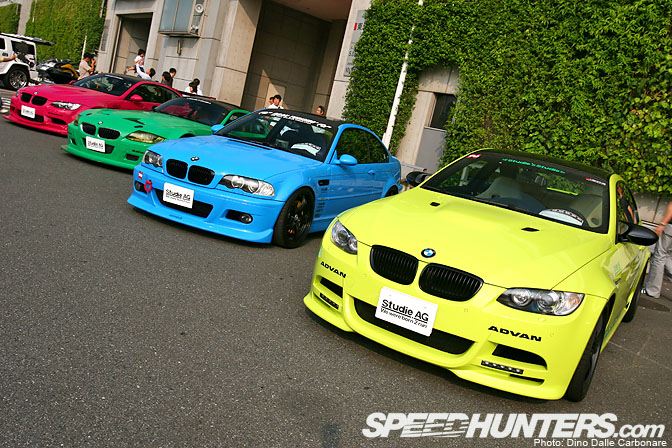 There is no doubt that Studie comes up with some pretty wild body kits, and in the exterior part of the show they prepared this rather colorful line-up of demo cars.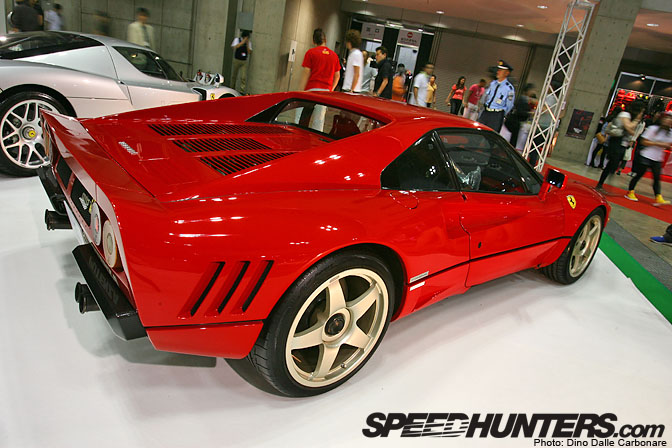 Back at Neez this immaculate GTO wasn't attracting as much attention as the Enzo, but how can you ignore such a beautiful creation. I thought the forged magnesium Neez SEK looked like a good match.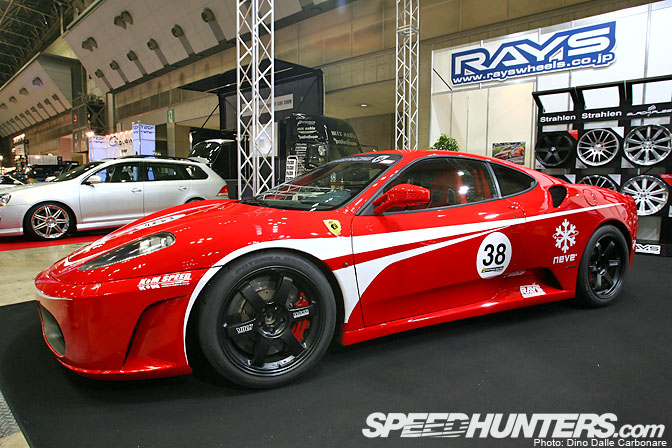 I'm one of the biggest fans of the Volk Racing TE37, I think it looks pretty much perfect on any sports car, heck even on off-roaders like an old school Land Cruiser! Thought it suited this F430 rather well too, what do you guys think?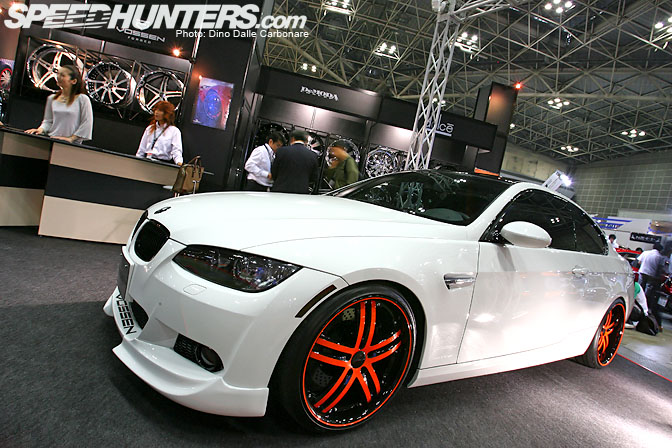 Orange on white, I thought this Vossen M3 was pretty original, very smooth body and a great stance.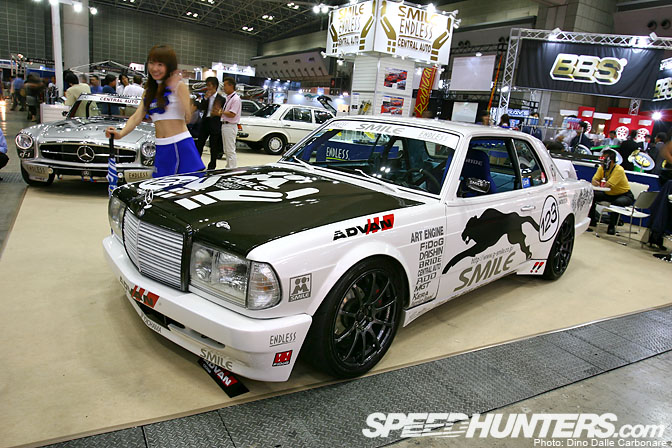 This Benz was straight out of an Idlers Club event at Tsukuba! It was sporting a full set of forged monoblock Endless calipers, by far the best brake system to come out of Japan.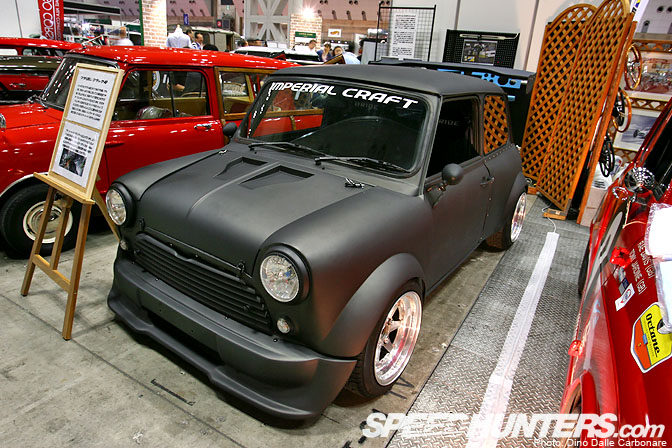 I found this Mini tucked away in a far corner of the show. I thought Rauh Welt may have dived into tuning smaller machinery, but it was actually from Imperial Craft, a Mini specialist.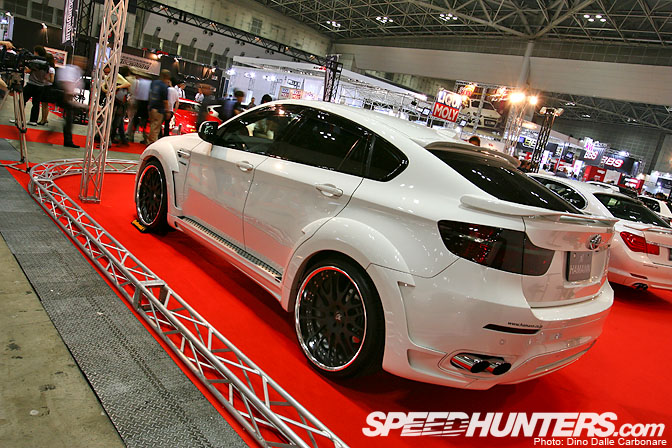 Ok, you will have to bare with me on this. It isn't sporty, I know that, but at least it's trying to be, all 2.5 tons of it! This Hanmann example was by far the most aggressively and heavily styled X6 at the show.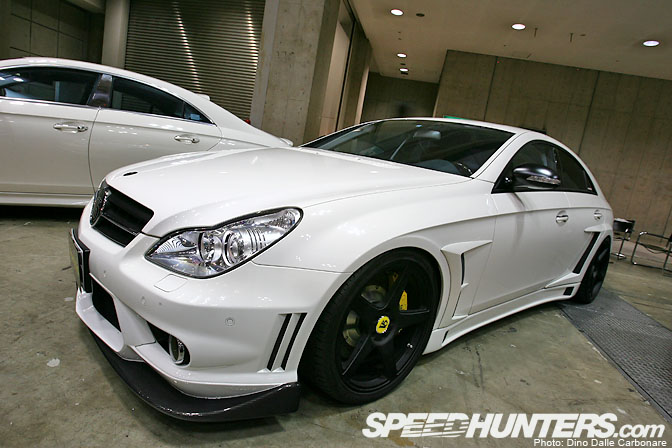 Vorbild is a Japanese tuning shop specializing in Mercedes Benz. This CLS63 demo-car, named "Vb2," was up for sale for about US$125,000.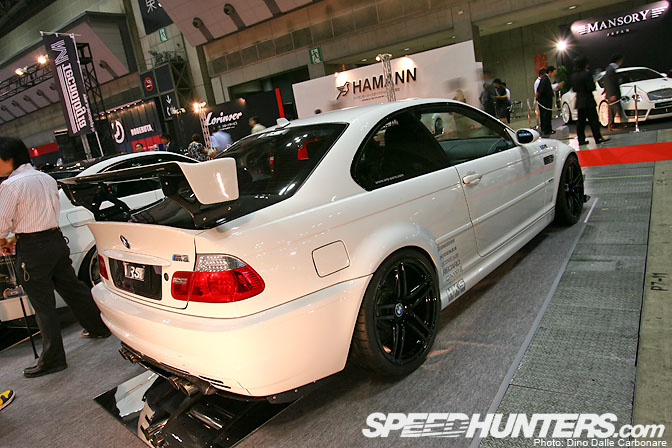 One more black on white themed car, this time from VRS, with this E46 M3.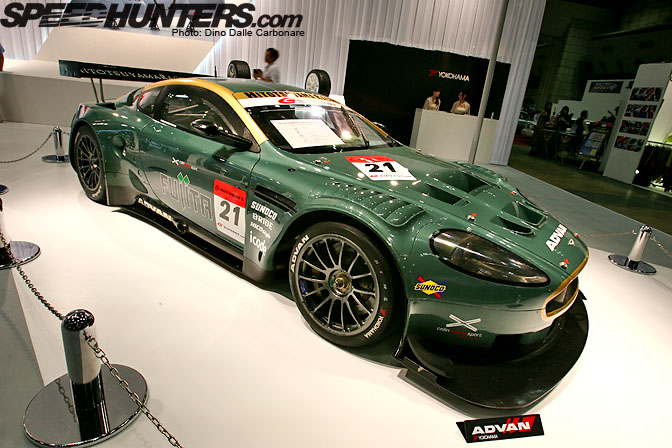 This Team Nova Super GT DBR9 won the best car of the show award in my book. Ok it's a race car and it doesn't count, but just look at those lines, all those air outlets and intakes, absolutely stunning. This car competes in the top GT500 class, but isn't doing so well. It currently sits in 15th position (last).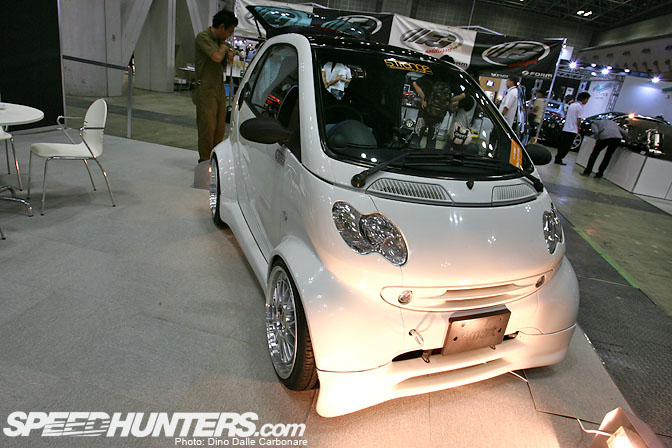 Walking past the Strange Drive stand I noticed they were playing a video of this Smart drifting around a race track in total D1-style…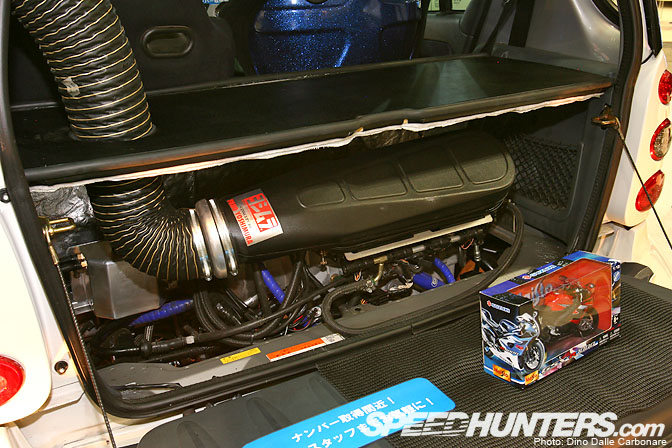 …when I went around the back it all made sense! It packed a Suzuki GSX-R 1000 engine, mated to the 6-speed straight-cut transmission from the same bike. 170 HP may not sound like much but they certainly are more than enough in a Smart!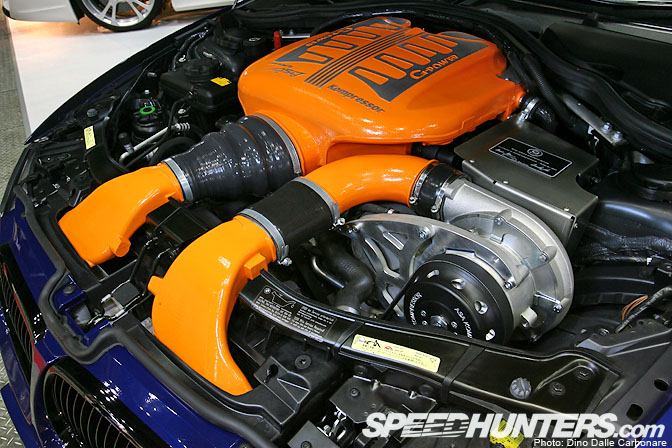 Not happy with the 420 HP in your E90 M3? Then you should be speaking to the guys from Lager Corporation who import the 525PS G-Power supercharger kit from Germany.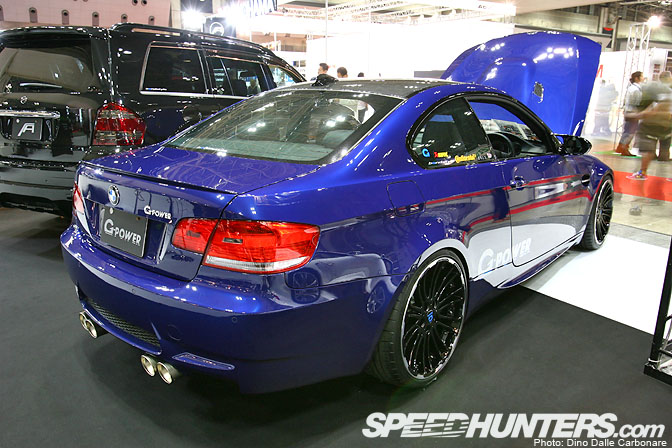 Their demo car was finished the night before the show so they were unable to do any power checks on it.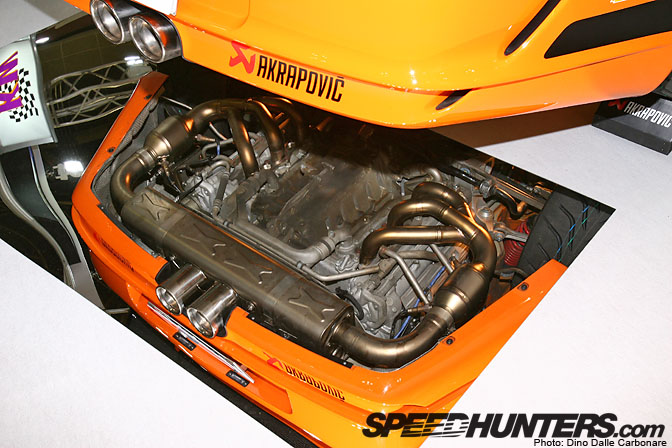 Akrapovic are known for their motorcycle performance exhausts, but have now started creating systems for cars. This full-titanium exhaust was fitted to their 997 GT3 RS.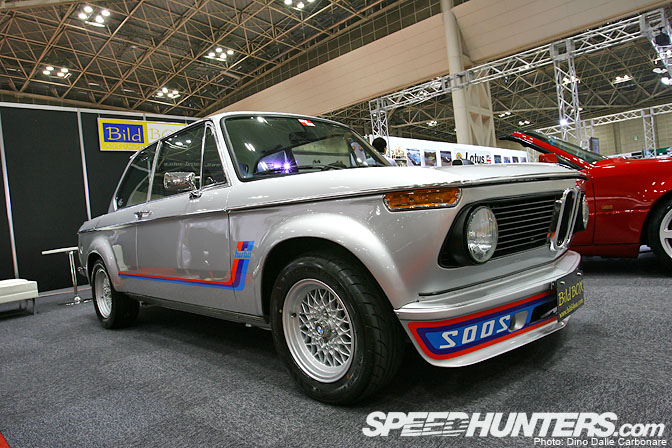 There were many companies exhibiting tooling and general car maintenance products at the Special Import Show. Detailing specialists Build Box showed off their polishing skills on this BMW 2002 Turbo. The paint was so glossy it looked like it was wet!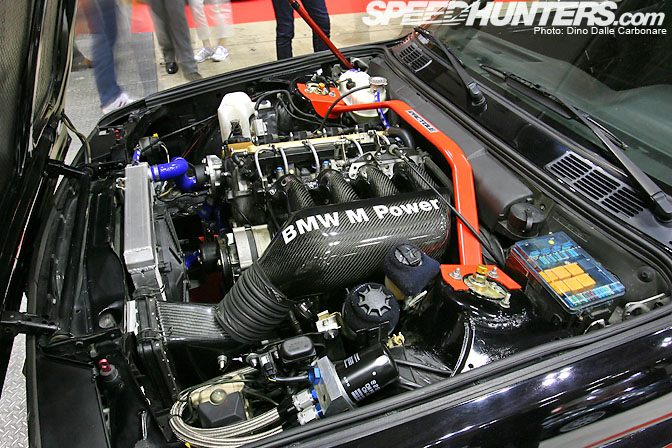 Take a look at the engine in this E30 M3!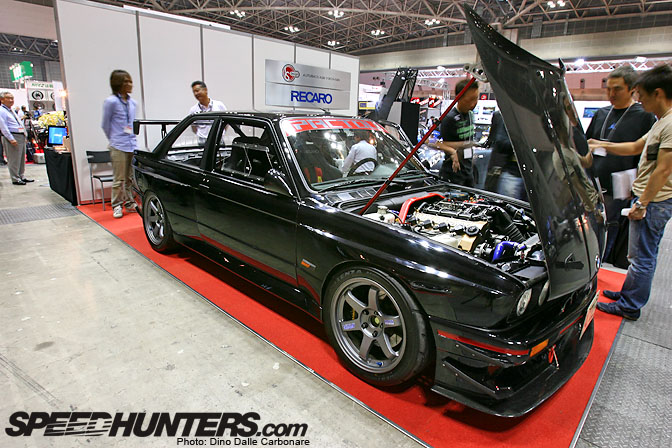 It was one of the finest examples I have seen, finished off with a matte grey set of TE37s.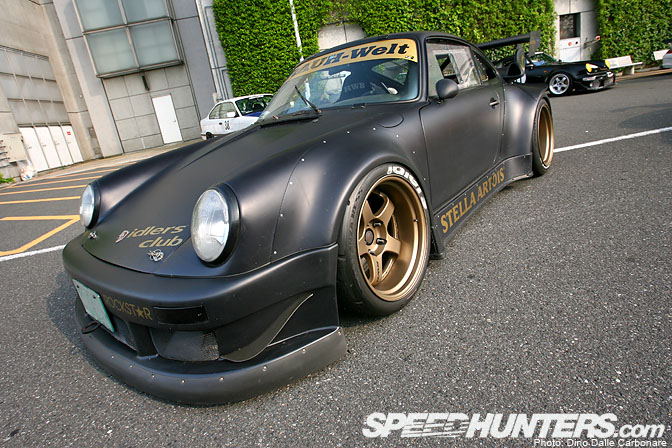 What would an import show in Japan be like without a showing from Rauh Welt! Nakai-san's 930 was joined by other Porsches from the Idlers Club…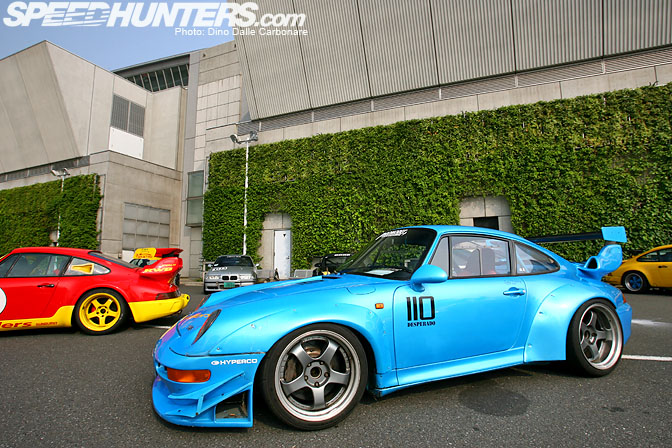 …like this turbocharged 993 sponsored by Freni One.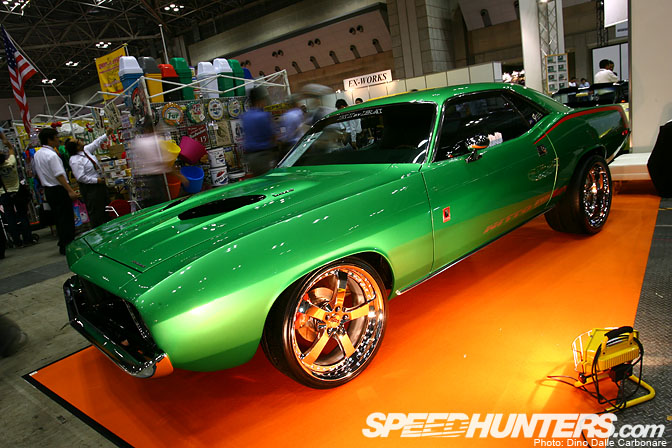 Blinged up muscle is always needed to complete any kind of import show!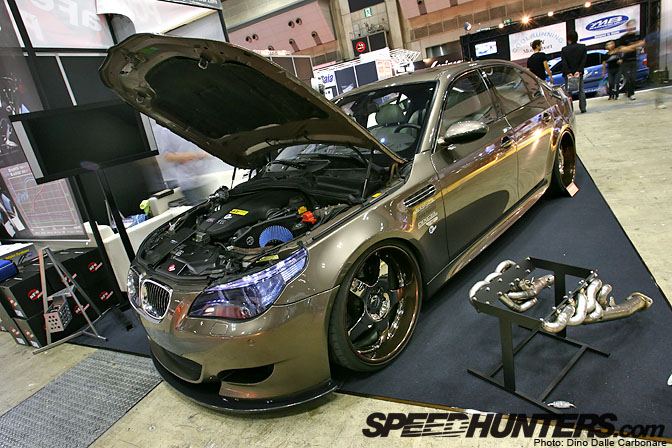 I've kept this BMW M5 for last, as it is probably my favorite Euro car from the show. It was sitting at the aFe Power stand and it simply looked awesome. I don't know if it was the metallic bronze color of the body, or the deep-dish Absolute wheels…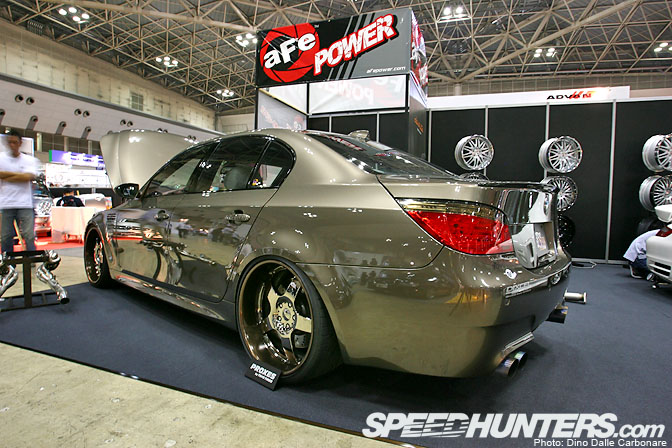 …it just looked so right. I was told it is running a full titanium exhaust, including the headers, which sounds amazing. Make sure you don't miss the final part of the show coverage where I'll throw in some JDM eye candy for all of you to enjoy.
– Dino Dalle Carbonare