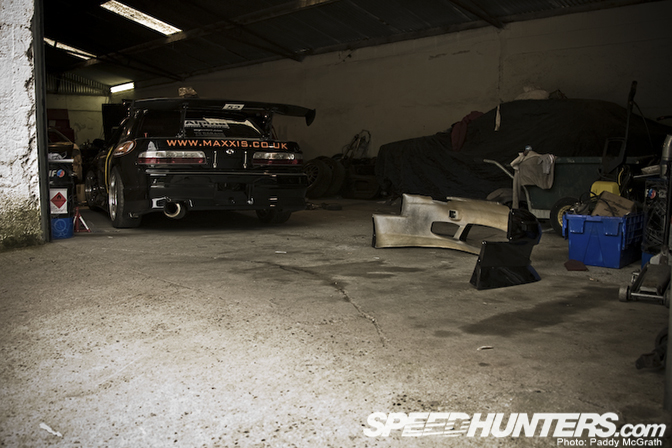 One of these days, I'm going to write a report where there was no hardship involved. Where everything ran according to plan and there were no sleepless nights or tearing hair out moments. But until that day, I'm just going to keep covering them as they happen. This story starts at Wexican Motorsport where Dean 'Karnage' Kearney is just after fitting a new TD06 turbo to his Maxxis endorsed Nissan Onevia.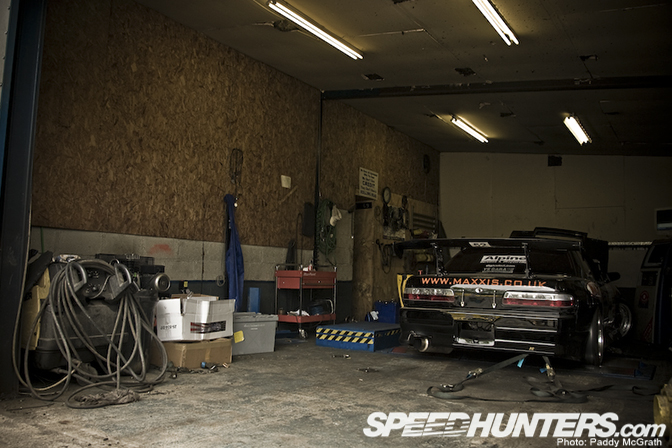 After everything was fitted, the car needed to be mapped on the Wexican rolling road, located at a seperate premises fifteen minutes away.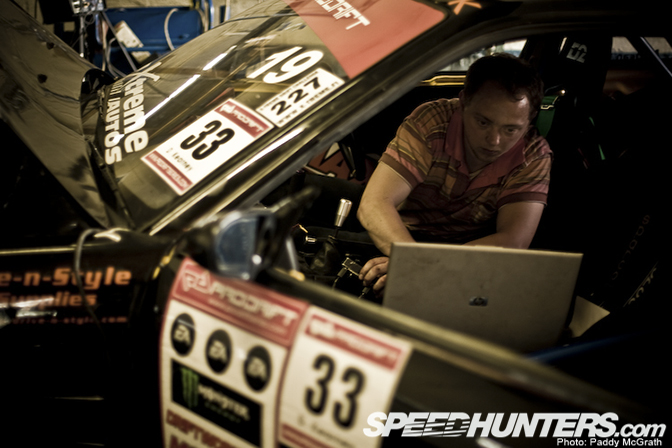 Drift guru Martin Ffrench was on hand to map the car and get some reliable power figures out of the SR20 motor. Problems plagued the car all day, it refused to rev past 4,000 RPM and Martin was struggling to get the car in gear.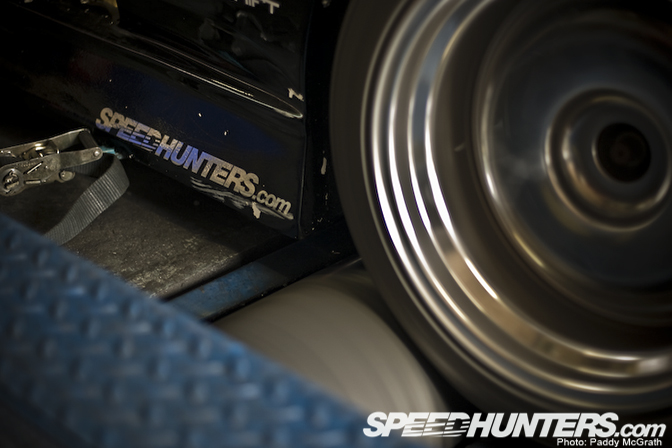 No matter how much pressure we're under, there's always time to rep Speedhunters !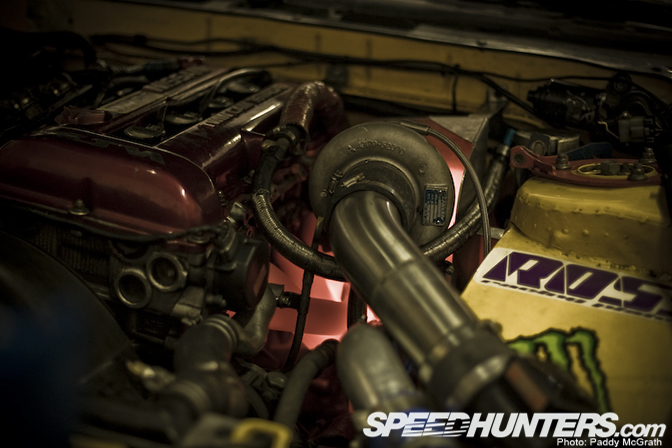 The room temperature rose from 9 Celsius to a whopping 47 Celsius (Thats around 117 Fahrenheit) It may have had something to do with that white hot exhaust manifold …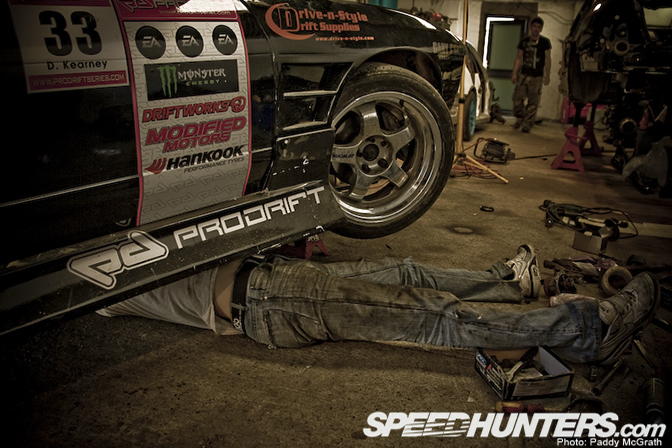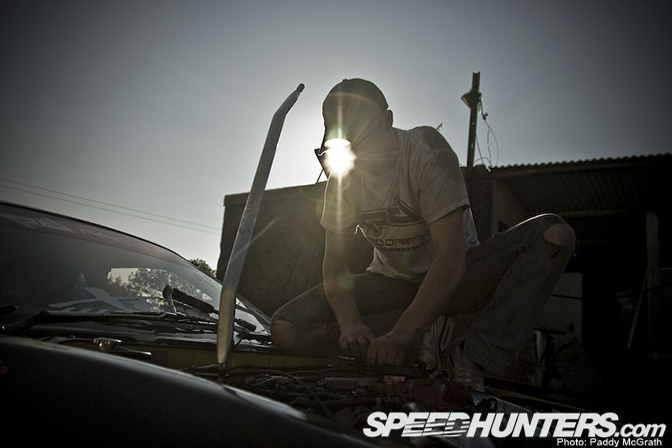 Ffrench eventually got a map into the car, finally overcoming the mysterious 4,000 RPM gremlins. It was Deans turn to get dirty as he applied some last minute touches to the car.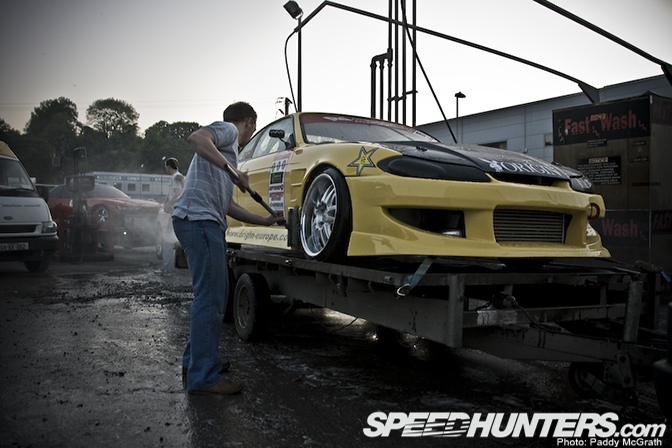 We hit the road late in the summers evening, only stopping to give the cars a quick powerwash before their eagerly awaited arrival at Punchestown. The previous event held at Punchestown in 2006 has widely been regarded as the pinnacle of European drifting, it was hoped that the 2009 event would do for drifting today what it did for it in 2006. in 2006, drifting was in its infancy here and Punchestown kicked it up a notch. In 2009, with the credit crunch in full swing, it is hoped that Punchestown will again bring drifting back to the fore .
Part II coming soon …
- Paddy M