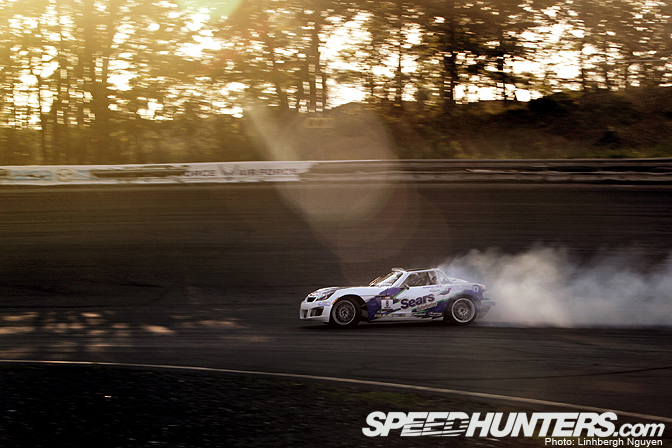 It became a historic day for Formula D at the Wall Speedway in New Jersey. Team Falken went home with a one, two, and three finish! Darren McNamara drove the wheels off his Saturn Sky battle after battle to take the win for the day. McNamara beat out Vaughn Gittin Jr., leaving JR second place. Tyler McQuarrie took third after a long and ferce battle with Ken Gushi.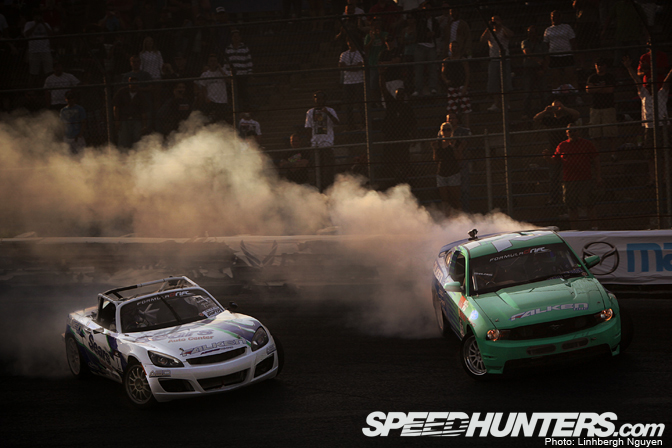 We don't know what possessed Darren McNamara, but he drove like a demon. Pressuring all his opponents with some very close door to door action.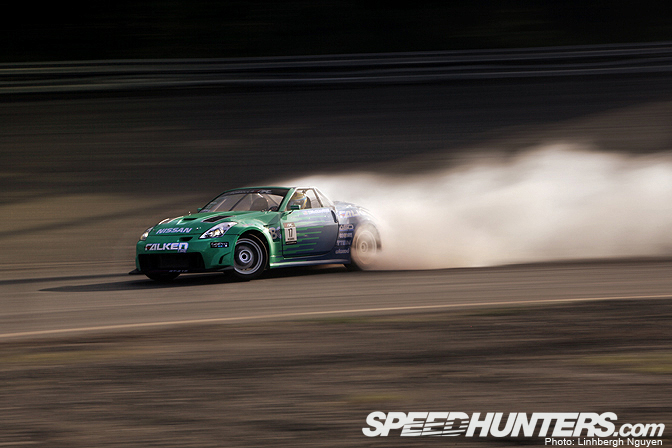 Tyler McQuarrie was an absolute smoke show throughout the event. Tire smoke covered his cockpit everytime he went out. How does a man do work in his cubicle if he can't even see his own hands?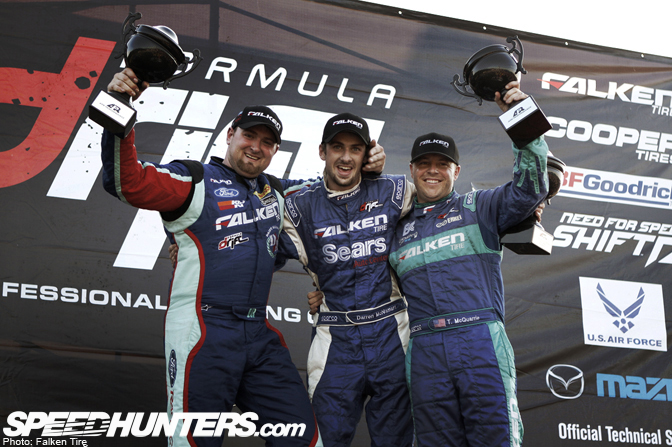 We at Speedhunters would like to send our congratulations to Darren McNamara, Vaughn Gittin Jr., and Tyler McQuarrie for a such fantastic day at the office. We'd also like to extend a special congratulations to the Falken Team for dominating the podium for the first time in their Formula D history. Such an acheivement!
Stay Tuned for more Formula D Round 3 coverage here on Speedhunters!
-Linhbergh Nguyen