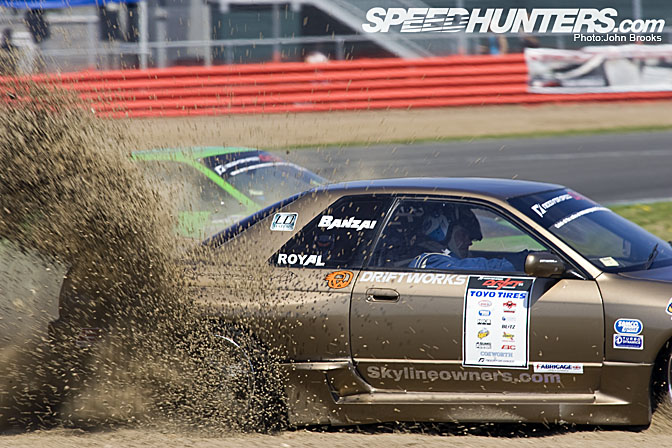 Drifting, yes you know it's all about the S words…………skill, speed, smoke, sensation, SpeedHunters and……….errr sand?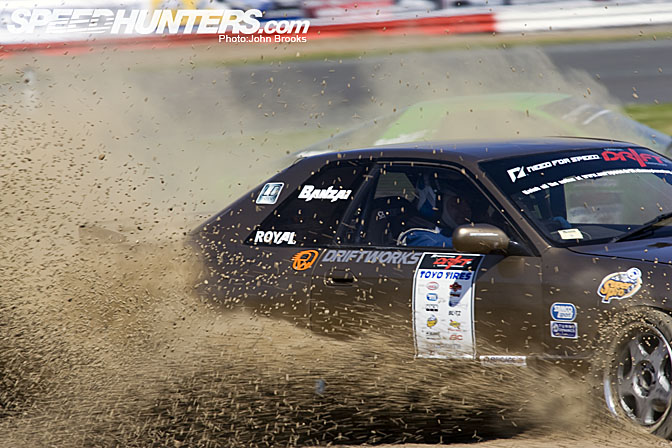 Round three of the 2009 European Drift Challenge was held yesterday at Silverstone.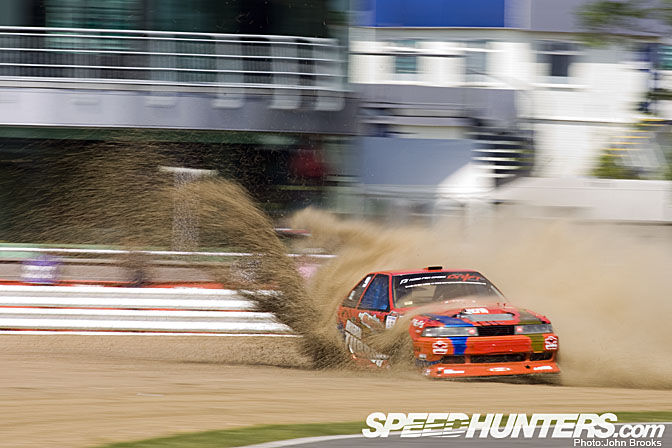 The high entry speed into the first corner, Brooklands, caused several to cross the fine line between drifting and beaching.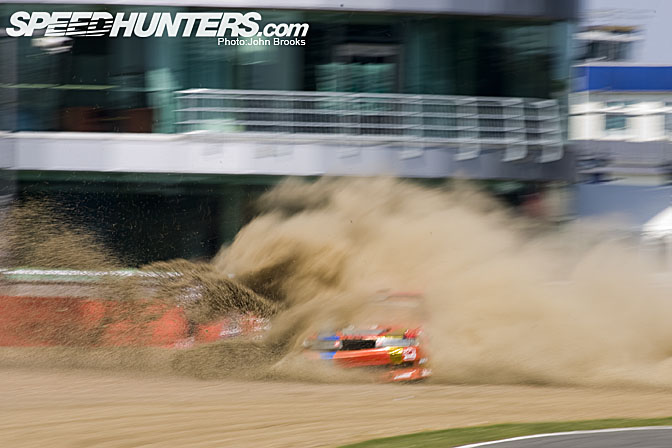 Declan Hicks in his Toyota Soarer GZ20 should get some kind of prize as he carried 98 mph into the corner. He reckoned that the engine had not fired properly during his first runs then on this run at initiation, bang the power came in on full song and OMG!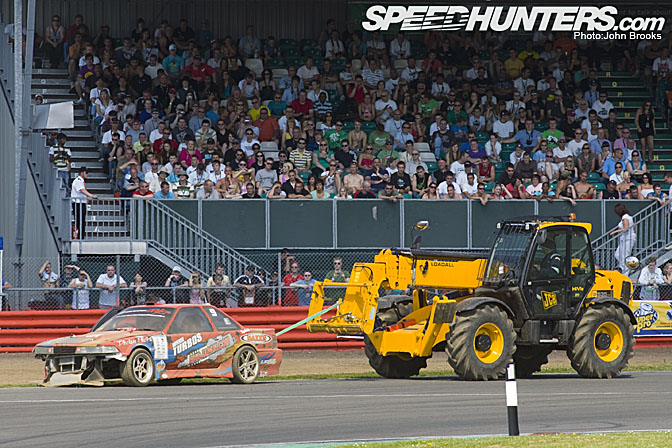 At on stage the tractor had more track time than the competitors.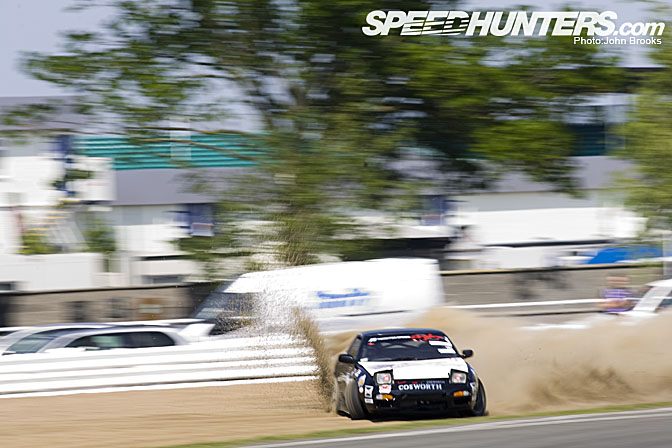 And to prove that no one learns from others' mistakes………..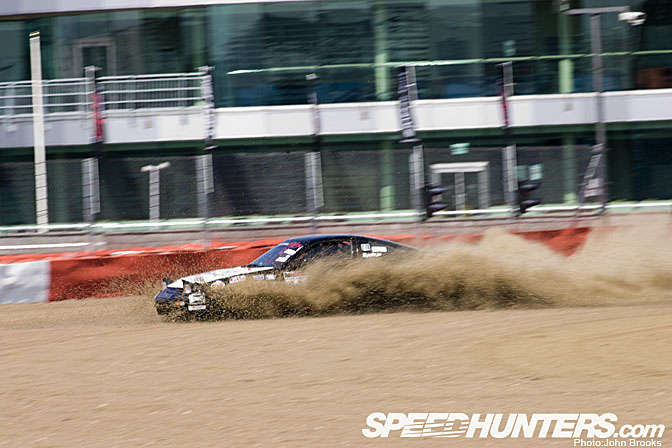 Get the tractor out again…………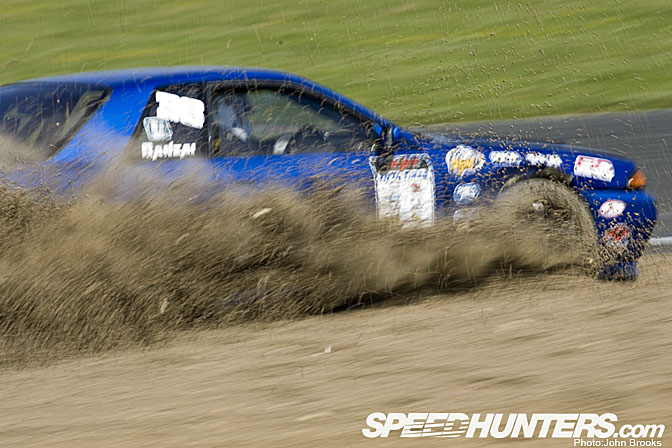 And again………………..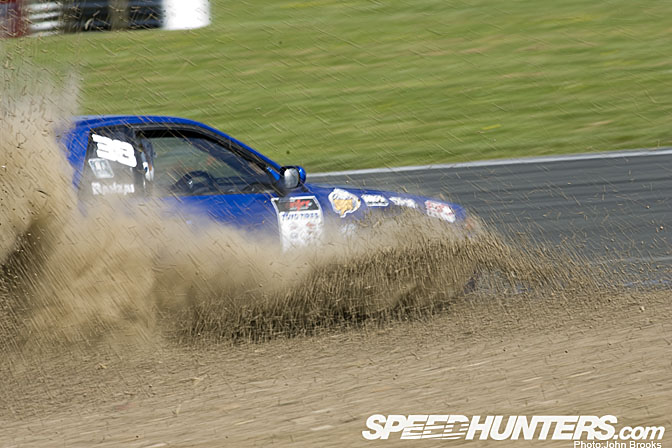 Once more unto the beach……………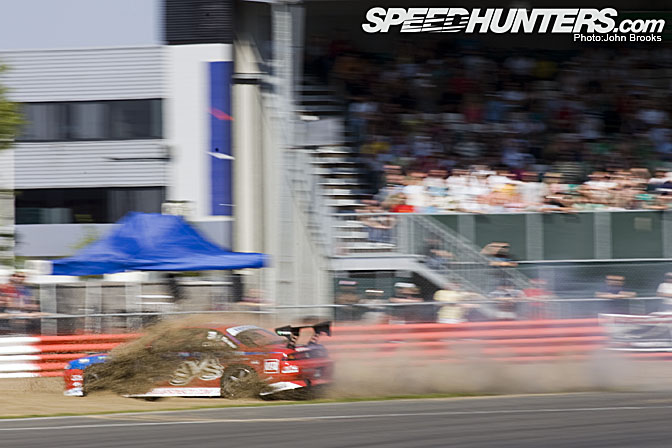 Even the final was decided in the sand trap as Brett Castle was tempted into cranking on a bit too much throttle which then bit him hard.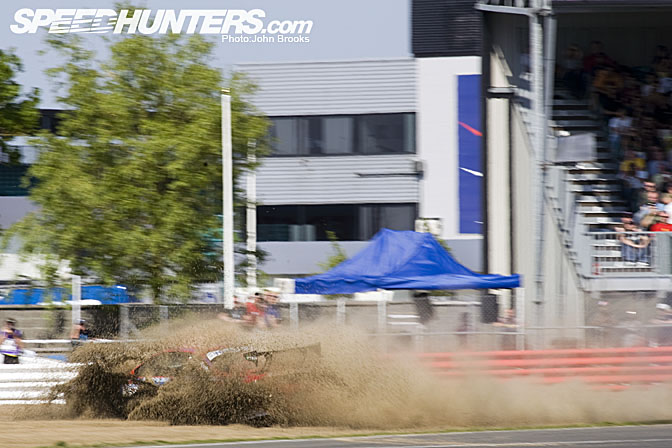 Buried as was his chance of victory.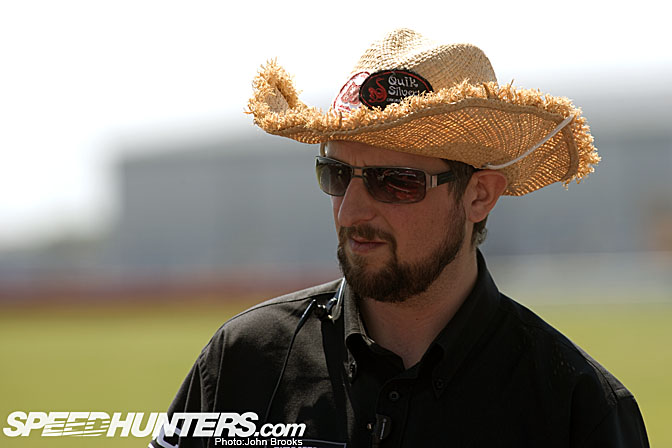 There was an unsubstantiated rumour sweeping the paddock that drivers had been distracted by some dodgy headgear seen at the side of the track, causing the momentary loss of concentration and then a close encounter of the sandy kind.
Can't see any truth in this story.
More later….
-John Brooks
Silverstone NFS European Drift – Time Attack Coverage on Speedhunters