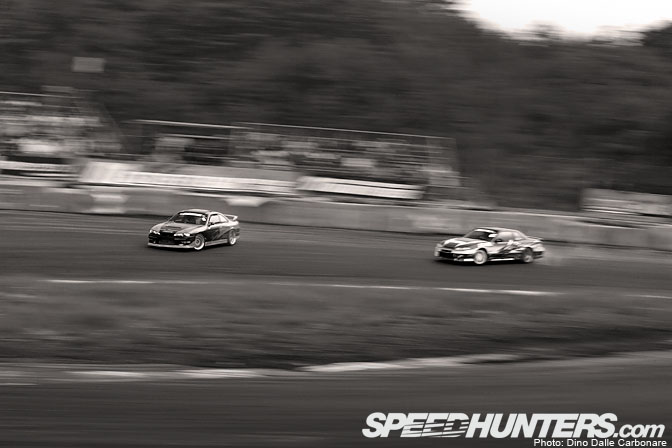 As I begin to get ready for my departure towards Okayama for this week-end's D1 Grand Prix event, I thought this would be a good time to wrap up the coverage from the D1 Street Legal round up in Ebisu.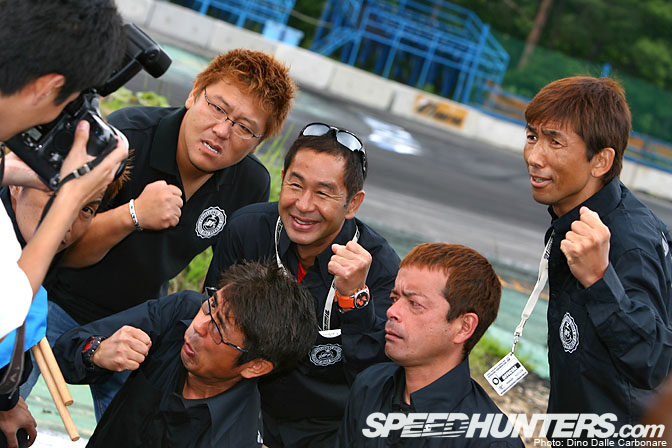 This was rather amusing, all the judges posing for the official D1 photographer and pulling weird faces. Nomuken seems rather confused LOL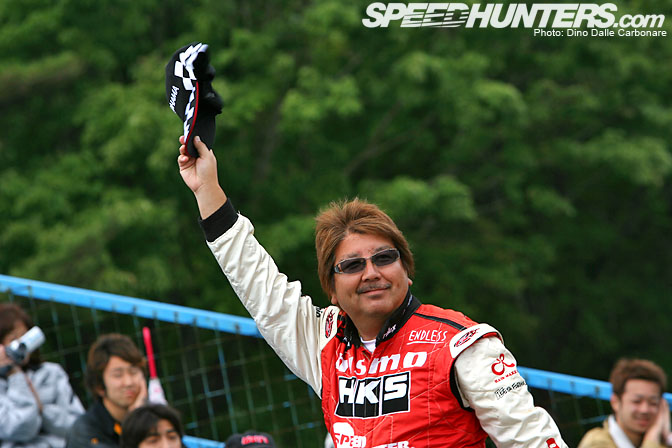 Okachan is quite the character, when he isn't harassing the Option Video cameramen he keeps the crowds entertained with his antics.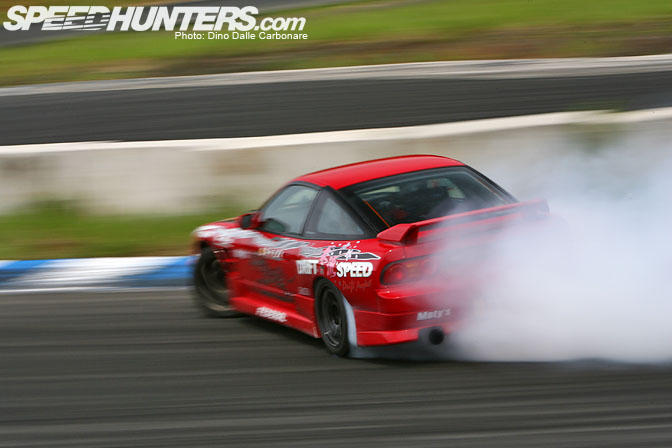 Here is number-8 seed Saito with his West Auto RPS13 making the best of the dry conditions. About 30 minutes prior to this it was raining like crazy.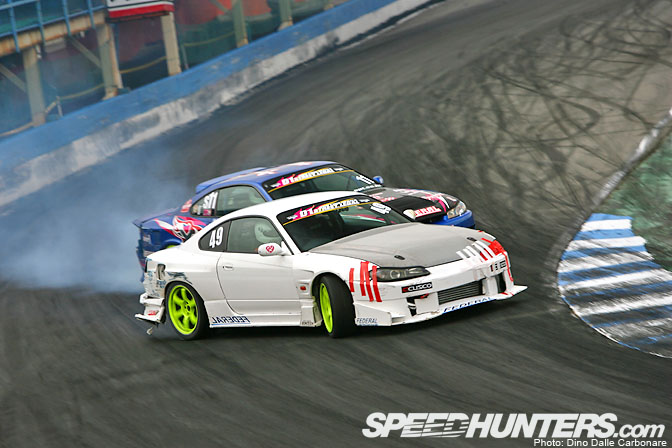 On their initial tsuiso run Nakamura and Inaoka had a bit of of an impact and the white S15 suffered some minor damage. It took the mechanics two minutes to tape up the front end and Inaoka was back out again, unfortunately not able to beat Nakamura's aggressive style.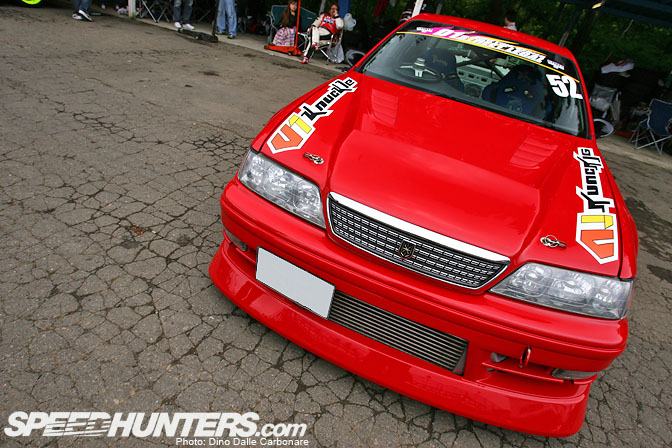 I couldn't keep my eyes off Kitaoka's JZX100 all week-end, the BN Sports kit really is one of the best for this big Toyota sedan.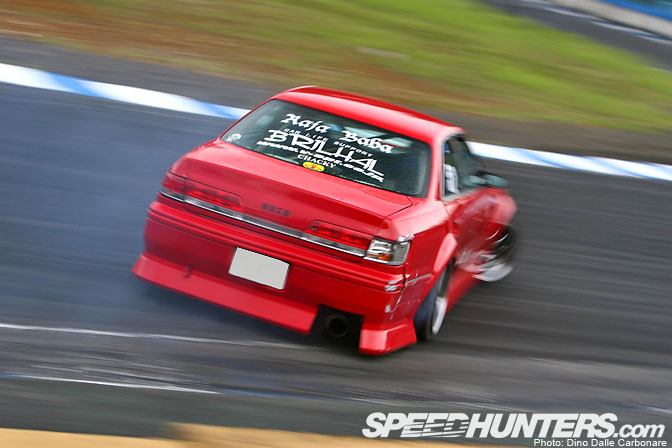 Not to sure about the huge exhaust opening on the rear bumper however!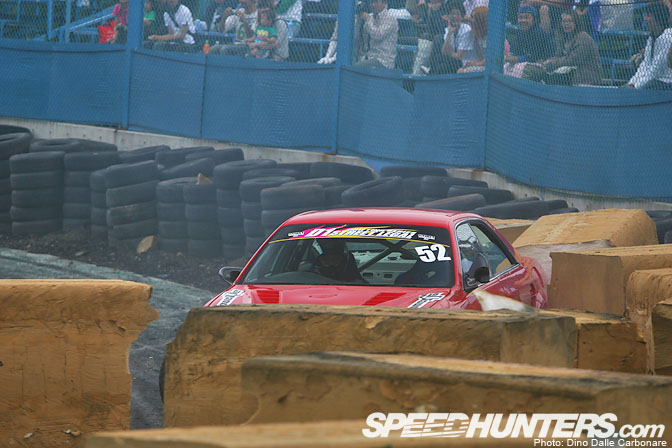 Edging closer and closer to the Ebisu pit wall usually leads to some trouble, and that is precisely what happened here. On his leading tsuiso run against Tanaka's S13, Kitaoka clipped the wall with the driver side rear corner, straightened out and couldn't brush off speed fast enough. It was quite a violent hit against the sponge barriers, right in front of where I was standing. He ended up in front of the judges, apologized with a bow and shot off straight away…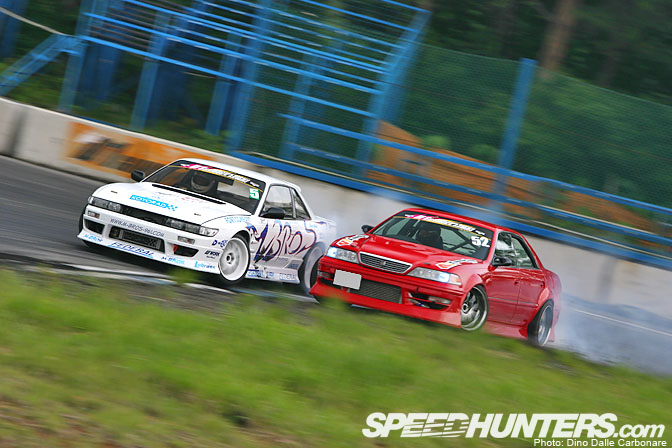 …eager to have another go!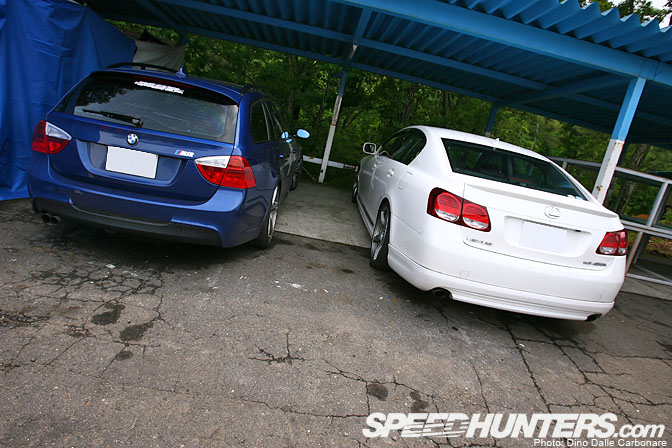 Thought this would make an interesting shot. The BMW 3-series wagon on the left is Manbu Suzuki's ride, the GS450h on the right is Kumakubo's daily driver.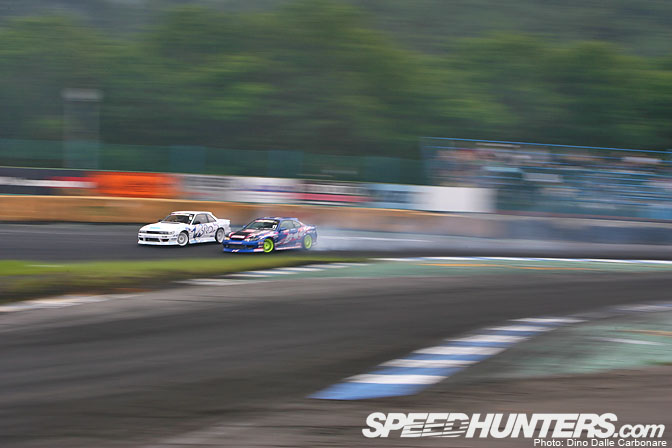 Tanaka and Nakamura coming in fast into the main judged corner, these two guys were staying very close to each other on all their runs.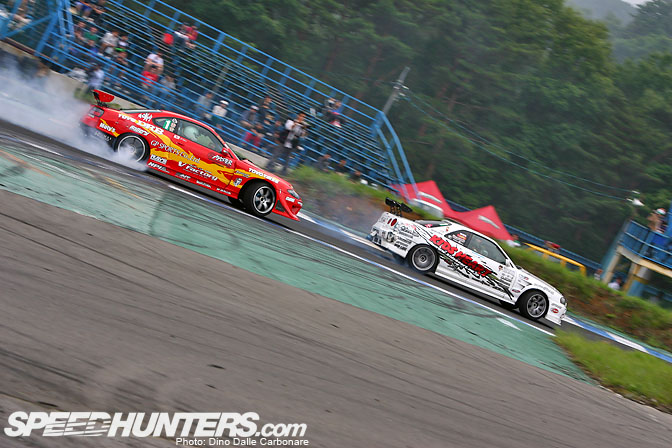 Look at the difference in smoke trails from Tezuka's ER34 and Jukuya's S15…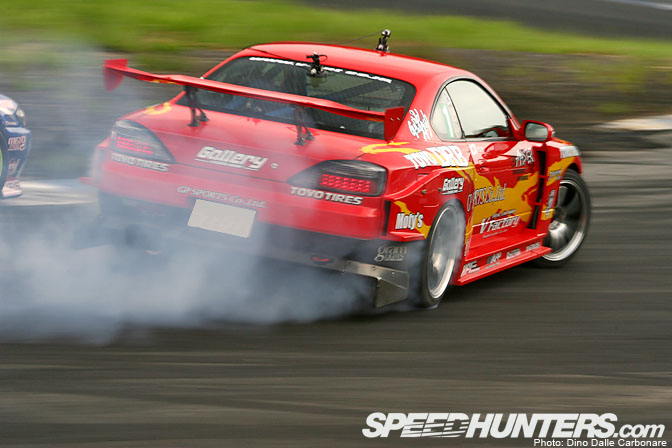 …and again here. All that is needed is a prod of the accelerator and it's instant tire smoke from his Toyos. That's torque for you!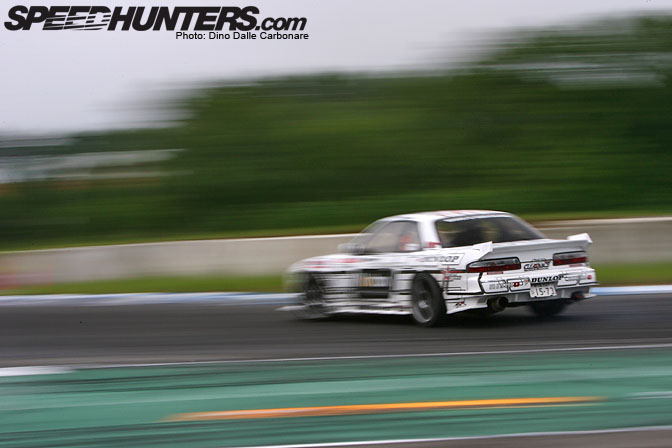 Hagisako in action with the Blitz S13. I have to say, that Norton livery is growing on me!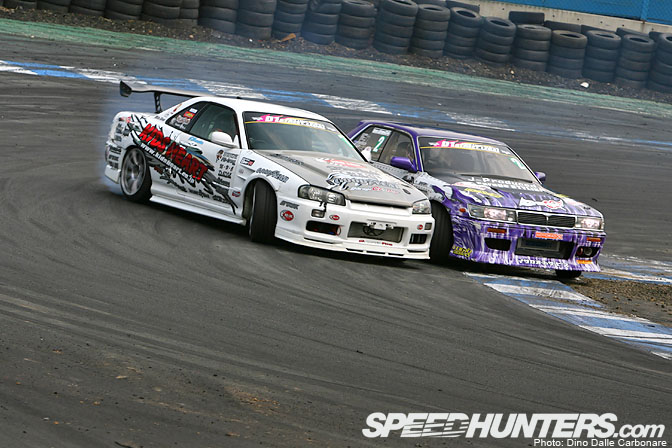 Close doesn't even being to describe how Tezuka and Kiguchi were running. The D1-GP driver made it through but his week-end was over when he almost spun going up against Jikuya.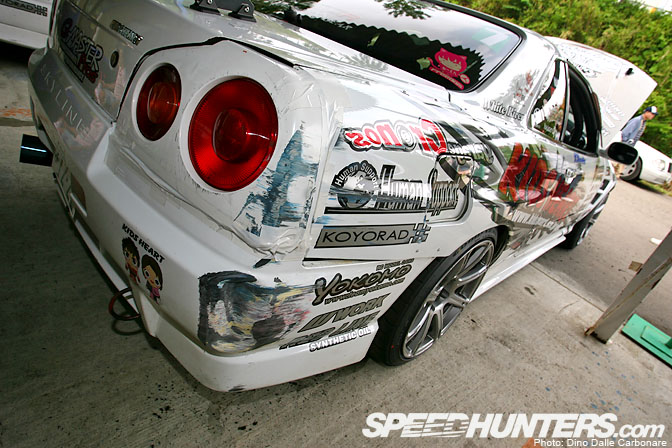 This is probably the coolest thing you can do at Ebisu. Leave with some pain transfer from the Minami wall. Nothing will get you more respect than this! Although looking at Tezuka's Skyline there was a bit more than paint transfer to fix up!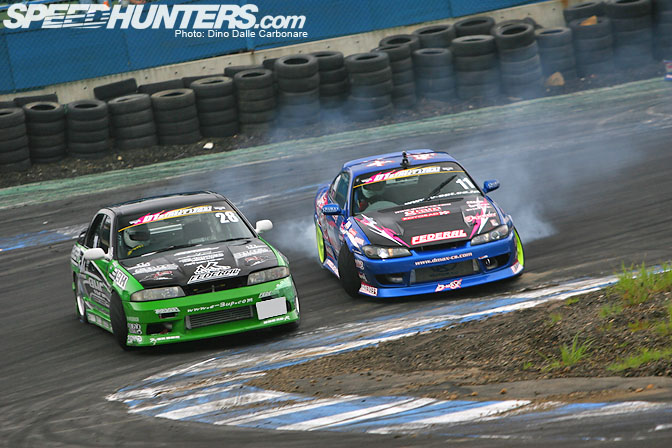 Two Federal sponsored cars up against each other, Mikami on the left Nakamura on the right.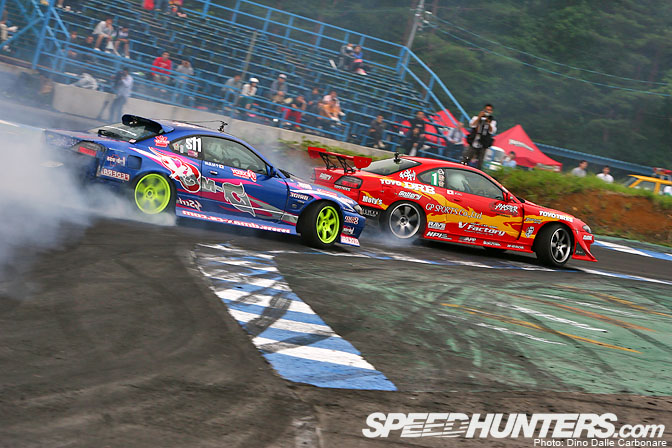 I had a great time covering this event, everything was so much more relaxed, it allowed me to really enjoy the battles, something I don't get to do often as I'm too busy running around. That said, D1 wouldn't be D1 without the big boys, and I can't wait for Okayama this week-end, for Round 3 and Round 4!! It's going to be non-stop action, and a few surprises too as Mad Mike will be there with his 4-rotor FD, the first foreigner to compete in a D1 round!
 – Dino Dalle Carbonare