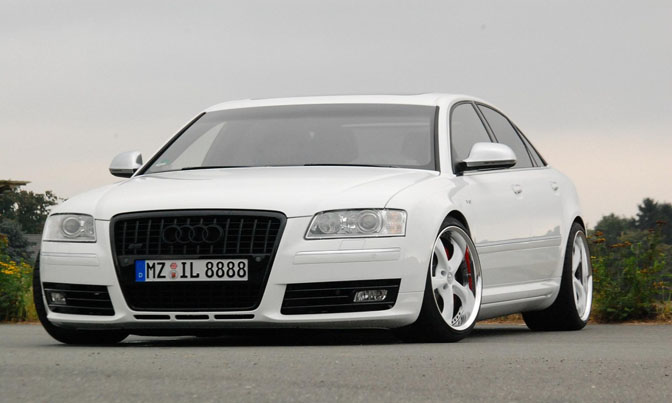 This Audi S8 has been created for those that want that extra oomph, performance wise. The engine, a 5.2 liter V10, is based on the same engine that is used in the Lamborghini Gallardo. The stock engine puts out 450bhp and 540Nm of torque, but for Mariani that wasn't enough. They adjusted the engine management and replaced the exhaust to free up an extra 51bhp.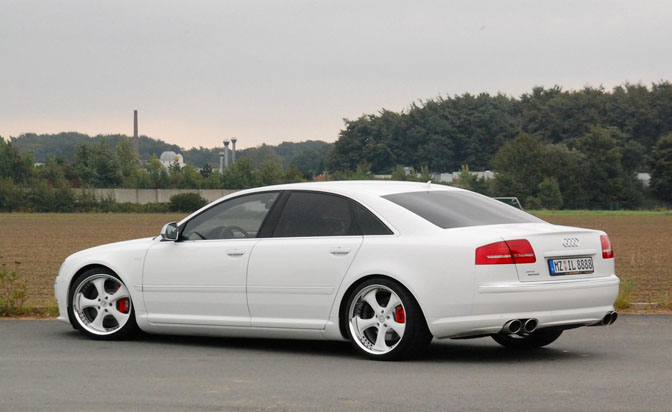 They didn't stop there because the exterior also got a makeover. Most obvious are the wheels, they measure 19" with 255/35 rubber in the front. In the back they opted for a slightly bigger wheel, 20" with 305/25 rubber. The ride height has also been adjusted, the car sits 60mm lower than original.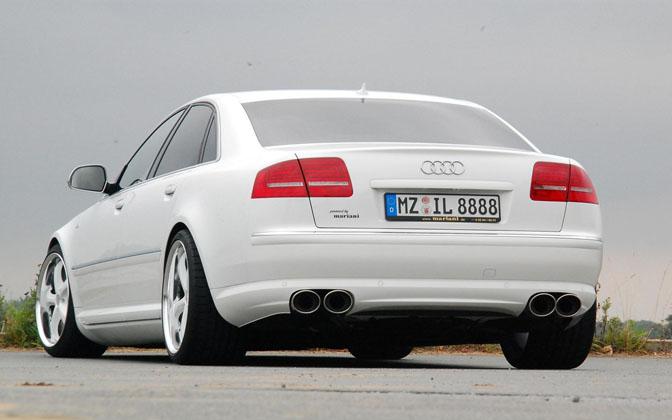 The massive exhaust pipes dominate the rear of the car.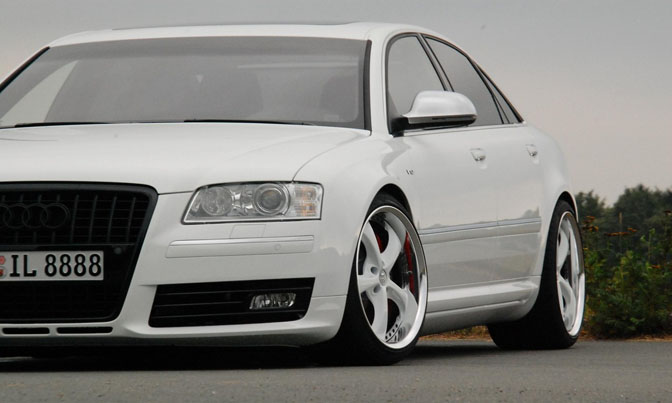 I think that the car could be a tad lower to give that extra VIP look. Although I'm not sure if that would improve its drivability.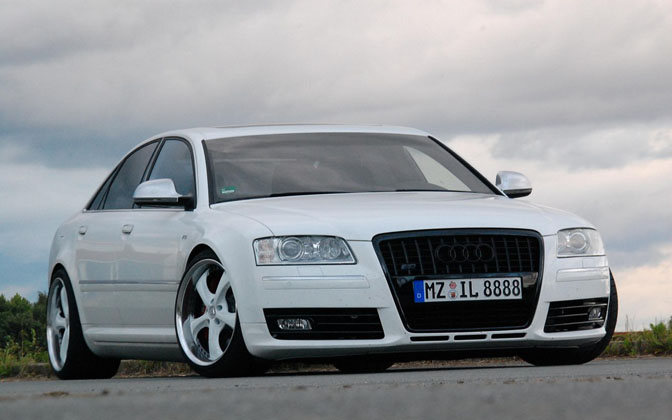 The grill has been painted black to give it a bit more contrast. The car has that typical German 'VIP' look, low and wide, they do share a lot of styling cues with the typical Japanese VIP saloons but I's unmistakably German.
-Jeroen Willemsen