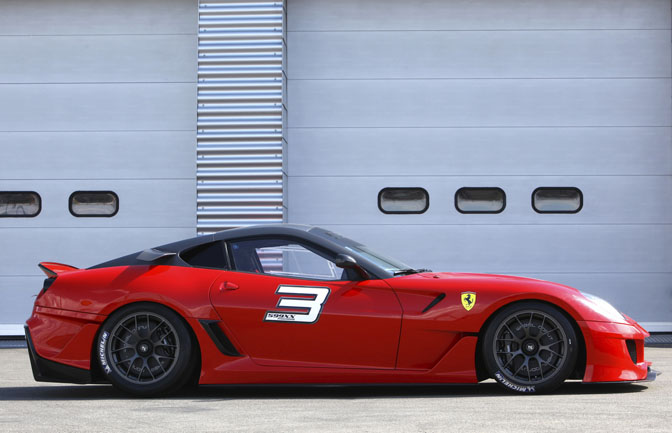 Could this be the ultimate modified car? Built by Ferrari and perfected by its engineers this 599xx lacks only one thing- you can't drive it on the street.
The car is based upon the Ferrari 599 GTB Fiorano and has the same transaxle and engine layout, but that's where all the similarities end. The V12 engine in the standard 599 produces 620bhp while the 'same' V12 in the 599XX puts out 700bhp. This is thanks to extensive work on the combustion chambers, the inlet and exhaust side of things. Other upgrades Ferrari focused on are the weight of the parts in the engine bay. Take for example the inlet plenums, they have all been made from carbon fibre
But off course there's much more to the 599XX- let's have a look.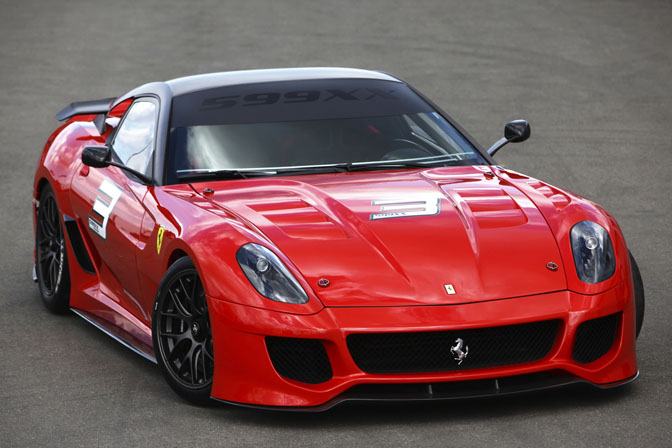 The exterior has been modified after rigorous testing in the wind tunnel. The frontbumper has bigger inlets and is aided by a massive carbon splitter. Ferrari also placed several cooling ducts in the hood and fenders to increase downforce and cooling.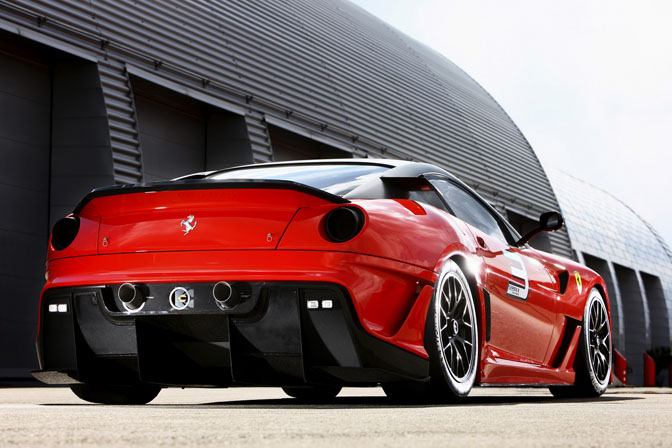 In this shot you can see all the funnels and ducts to increase downforce. The underside of the car is completely flat and houses two fans that suck the air from underneath the car. The diffuser houses the twin exhausts inspired by the Scuderia F430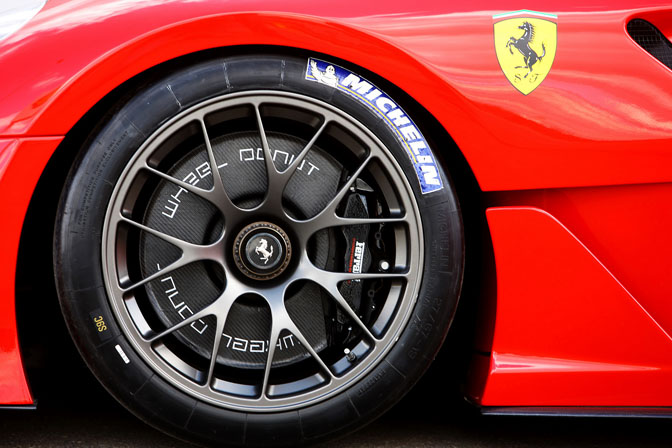 These wheel doughnuts are directly derived from F1 technology. They cover the brakediscs to increase cooling and improve the aerodynamics…
The wheels measure 19 x 11J at the front and 19 x 12J at the rear. The tires are made from an extra sticky compound by Michelin and measure 29/67 R19 front and 31/71 R19 rear.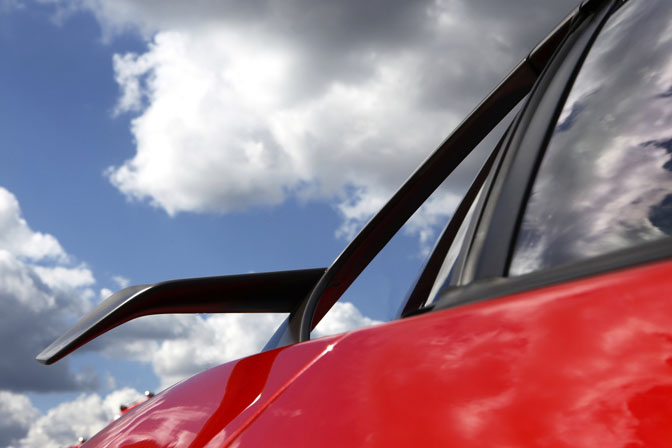 A cool feature are these winglets to generate even more downforce. I just thought these are really cool additions to the exterior of the car, a big plus off course is that they actually work.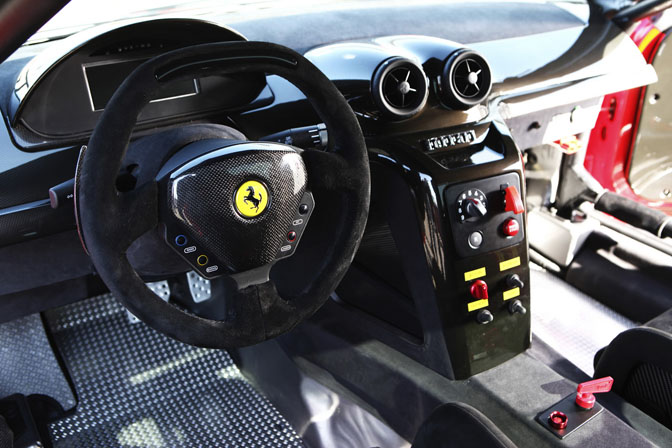 The interior looks pretty basic with lots of carbon and switches. The screen in front of the driver can show a real-time indication of the vehicles efficiency.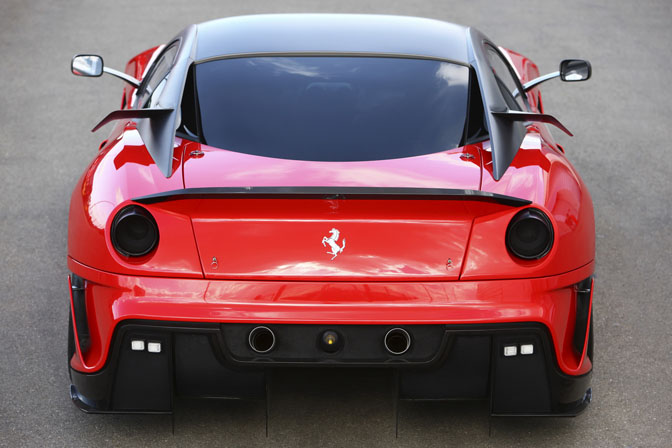 Another cool shot from the rear showing the winglets and the carbon mirrors on either side.  The car will be sold to a select few, and I'm sure I'm not one of them…
-Jeroen Willemsen