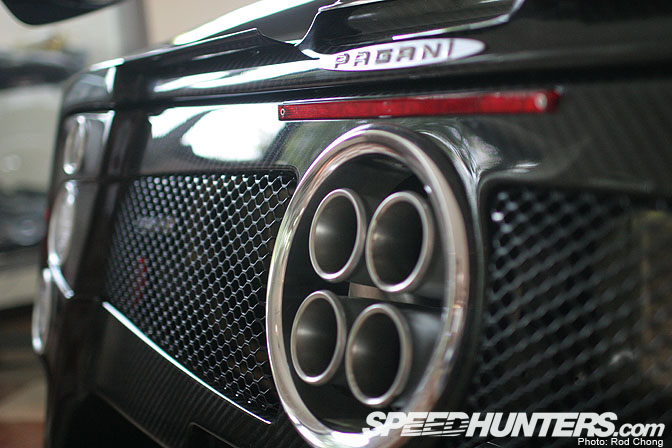 Forging a career as a Professional Creative-Person is not an easy manuever. You need to have several things working for you to achieve this. Firstly, you need to be able to excite people about what you do. They need to believe in your creativity so you better have some kind of skill in presenting yourself and your creative work. Secondly, you have to have a strong belief in yourself as an artist and your art, whatever that may be. You will inevitably face barren periods in your career, so you better have the sheer tenacity to stick with your chosen creative vocation when everything and probably everyone is telling you to abandon ship and get a regular, practical job.
If these two areas are lacking, perhaps they can be developed over time… you can develop self belief and the communication skills to talk about your work if need be. But the third and most vital component to being a professional creative I don't think can be developed. You either have it or you don't.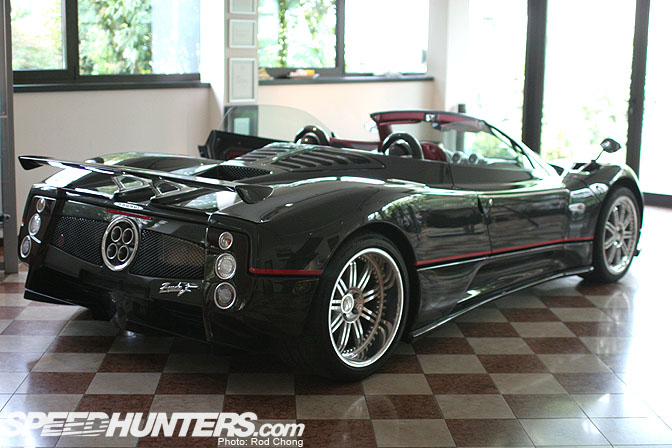 VISION: The ability to see into the future to know what you want to create. This is, in my humble opinion the most vital component to make it as a full time artist, designer, musician or any type of professional creative. Unless this circuit is built in, then perhaps it's time to think about a different profession.
Take this exotic car for instance. The image of creating a fire breathing super car has long resonated deep inside the soul of Horacio Pagani. In so many ways he has devoted his life to the implementation of this vision…. If you don't believe me all you have to do is look at the hard evidence.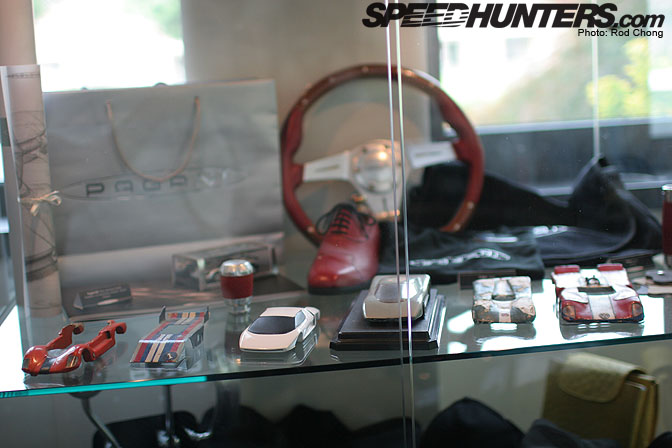 On one side of the Pagani showroom sits this glass display case. It showcases different Pagani licensed products like diecast models and some high end leather goods…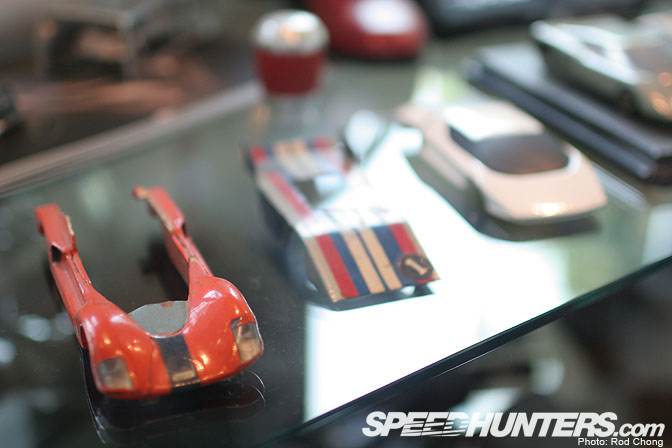 …but what are of interest to me are these old slot car bodies.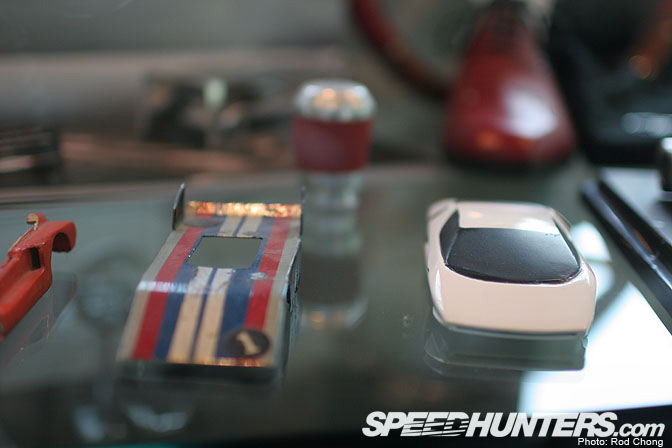 These were hand made by Mr. Pagani when he was a child. They clearly show that he had an image in his mind from a very young age. He was on this planet to build cars!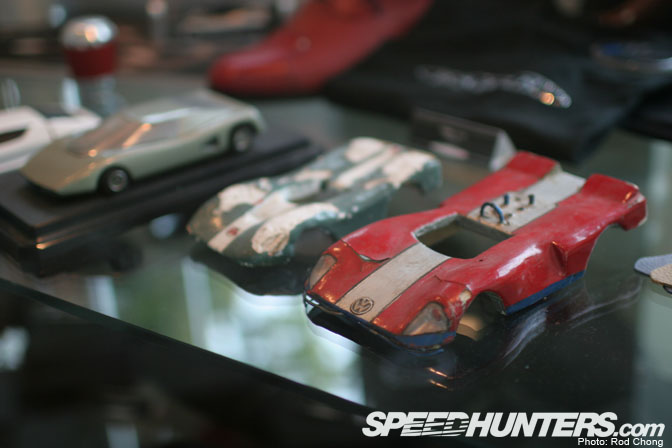 Everything he has done with his life has been devoted to this vision. Time and time again he has shown the grit, determination and will to reach this goal.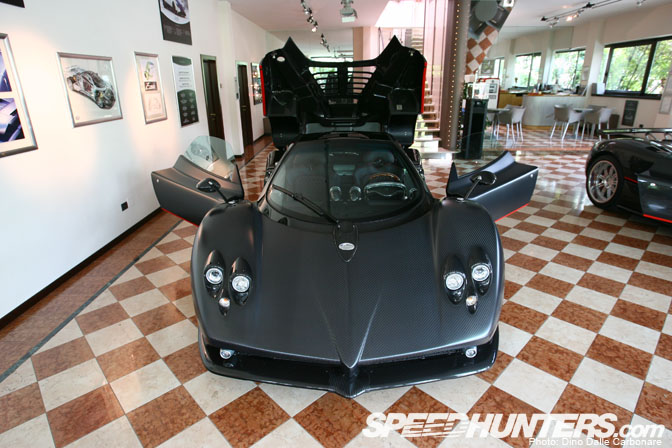 This car started out with a Vision; an image in Mr. Pagani's mind's eye.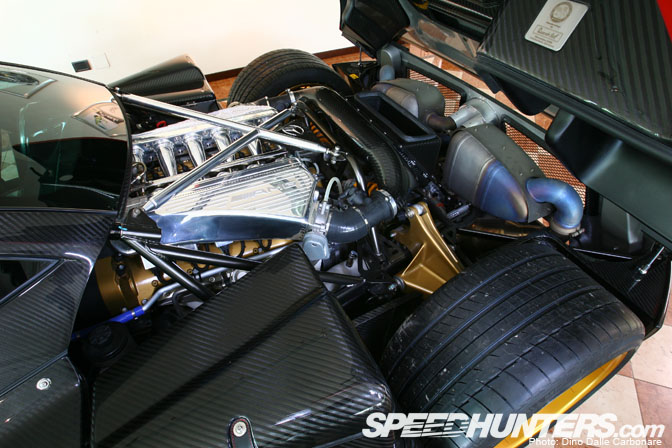 This image made him leave his native Argentina with his nineteen year
old bride to move to Italy… they didn't even speak a word of Italian at
the time! It didn't matter, he would come to Modena to learn the art of creating supercars.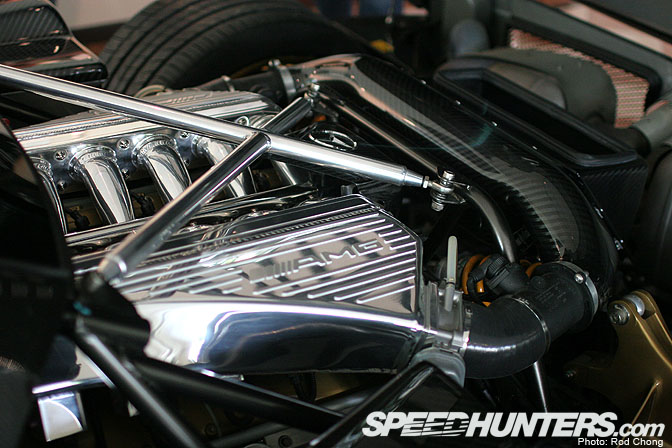 I take great inspiration from Mr. Pagani's story. The devotion to his vision should be a lesson to all of us to never give up the fight for what we truly believe in.
To sit in one of these extraordinary hand formed cars is a great honour. I can't even imagine what it must be like to pilot one.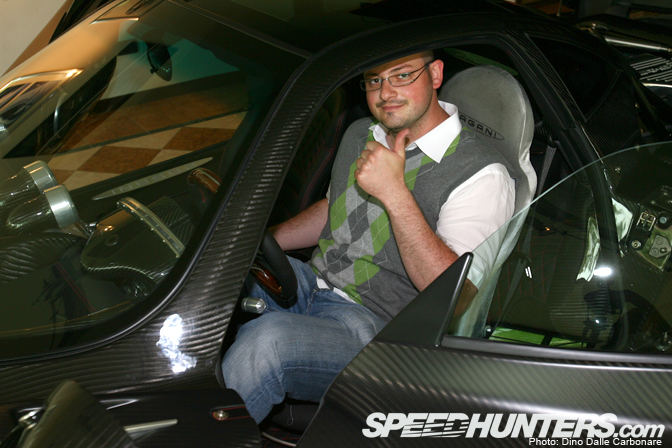 It certainly brings you back to your own childhood automotive inspired dreams. Right Dino?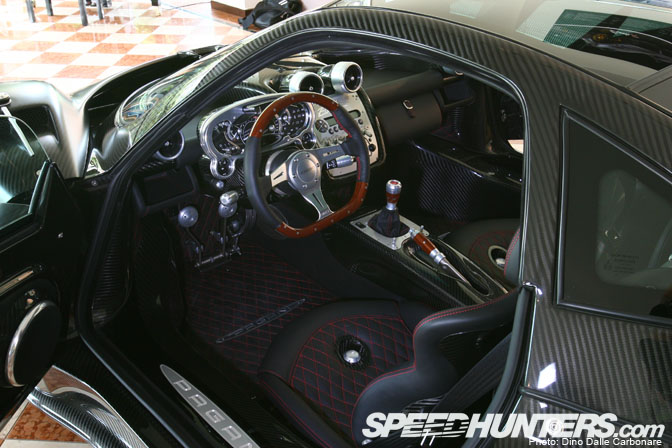 Oh to be one of the few who know this cockpit well!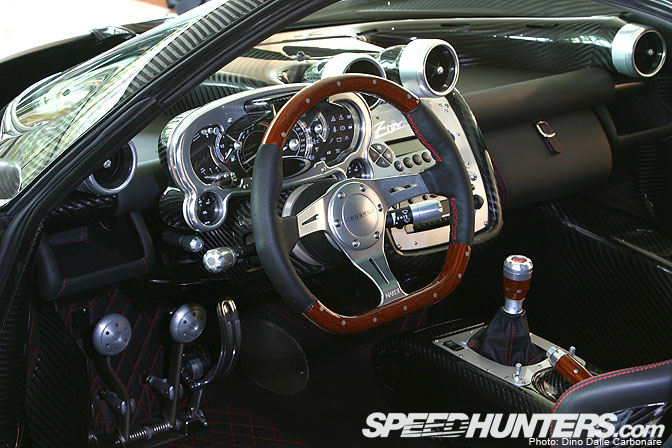 Have you ever seen a cockpit like this in your life? This car is the true successor to the original spirit of the Italian supercar.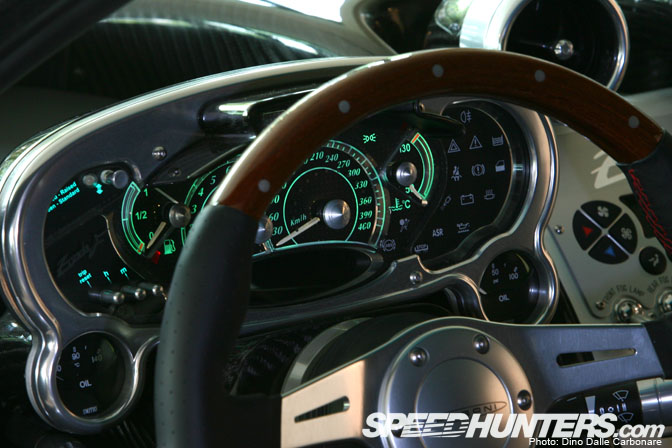 Remarkable.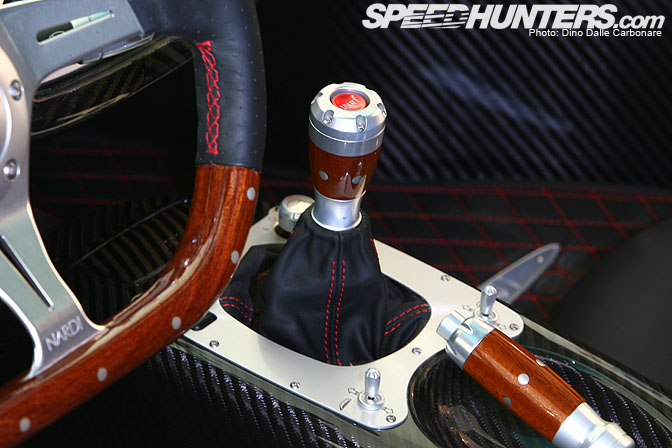 Mr. Pagani cites handmade Italian Riva powerboats as a design inspiration, especially their emphasis on manual skills and style.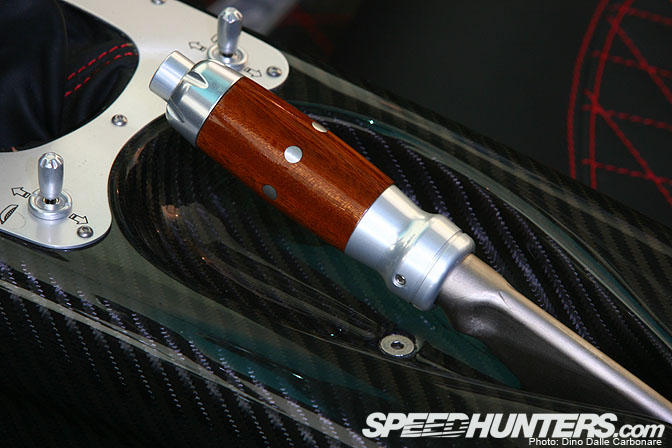 You can see this influence in the design of the cockpit components like the handbrake.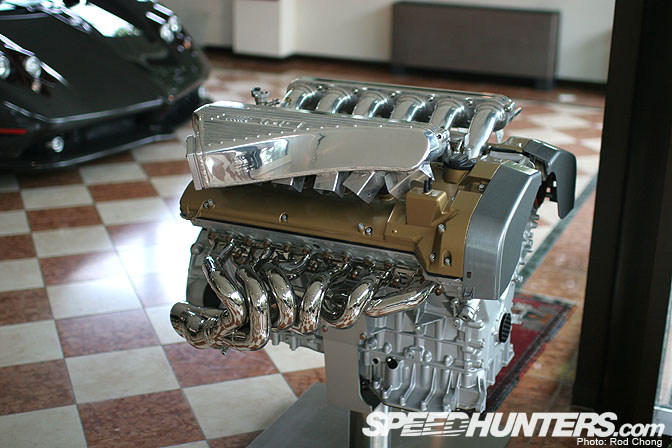 One of the AMG Mercedes V12 engines that power the Zondas is proudly displayed in the Pagani showroom. When I look at the beauty of the machine aesthetic it makes me wonder why most mass market auto manufacturers are hiding their engines under plastic covers these days. It feels dishonest doesn't it?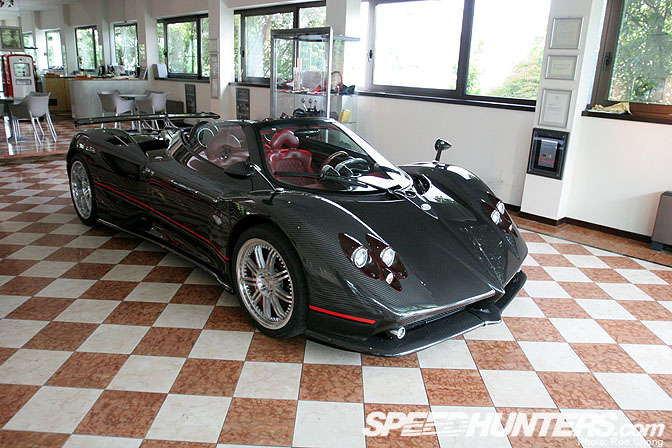 Do you prefer the glossy carbon fiber look on the Zonda F roadster or the matte finish on the coupe?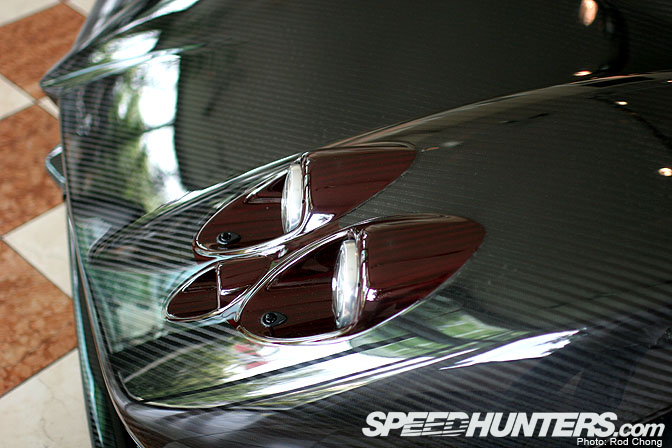 Pagani have somehow managed to meld handmade craftsmanship with high technology. You almost tell now that these carbon fiber components have all been lovingly crafted by a group of skilled artisans.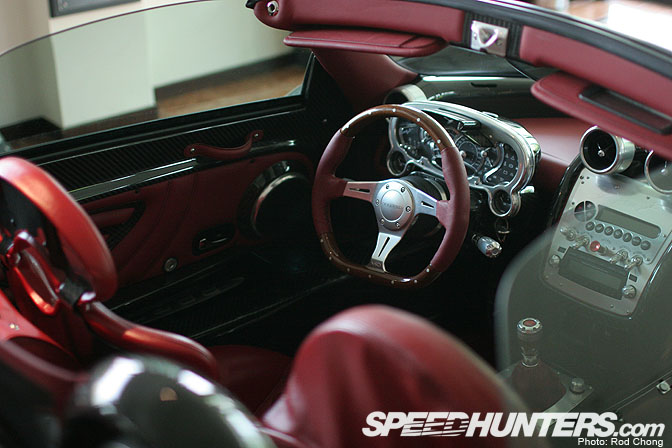 Nowhere is this more evident than in the cockpit area.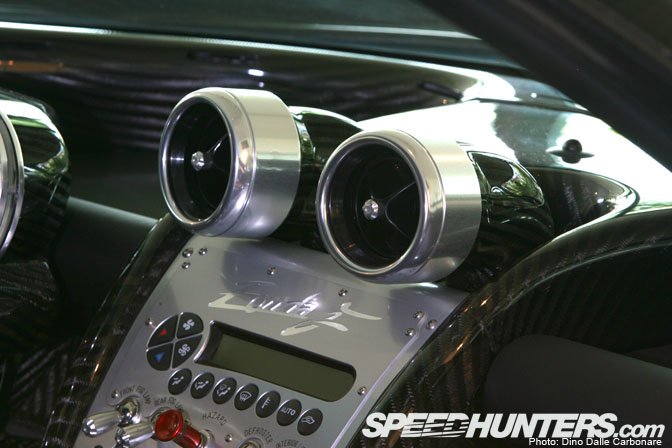 The Zonda F doesn't hide the structure and materials of the chassis under leather, plastic and vinyl. Instead each material and function is celebrated and given personality. The car needs some air vents? We'll let's make them a design feature! Why not?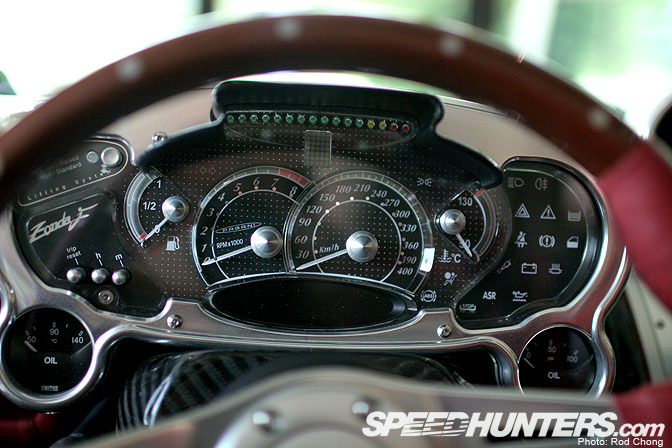 Mr. Pagani cites Leonardo Da Vinci as a key inspiration in his life. "He was an all-round genius: scientist, philosopher, plumber, even an expert on the flight of birds. Leonardo, in other words, was able to reconcile art and technology, intellectual ability and manual skill, to perfection."
You can get sense of this influence in the dashboard display. There is a sense this is a control pod to a great 700 bhp alchemy V12 experiment.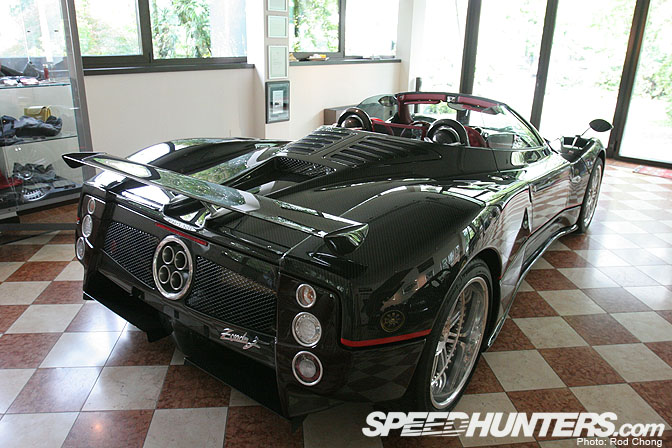 This is a true work of artistic vision isn't it?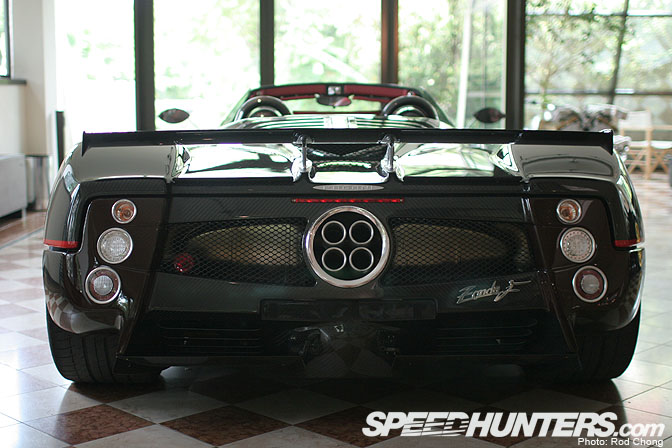 Could a multinational corporation come up with such a personal and wholly uncompromised automotive sculpture?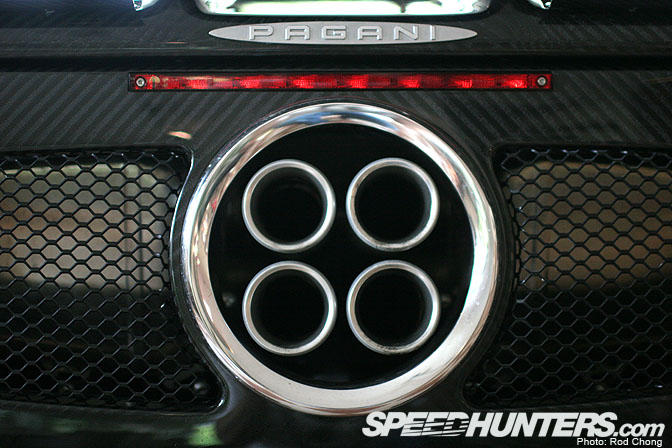 I suppose we shouldn't give the multinationals too much of a hard time here. They serve a different purpose in the story of the automobile.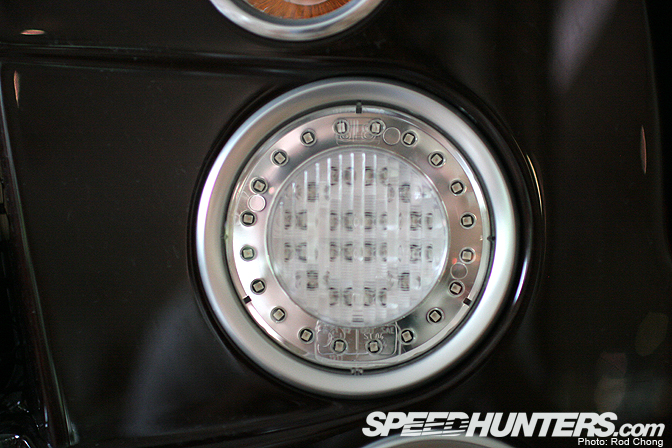 For now let's tip our hats to Horacio Pagani and give respect to the man who stayed true to his automotive dreams over the course of 40 years!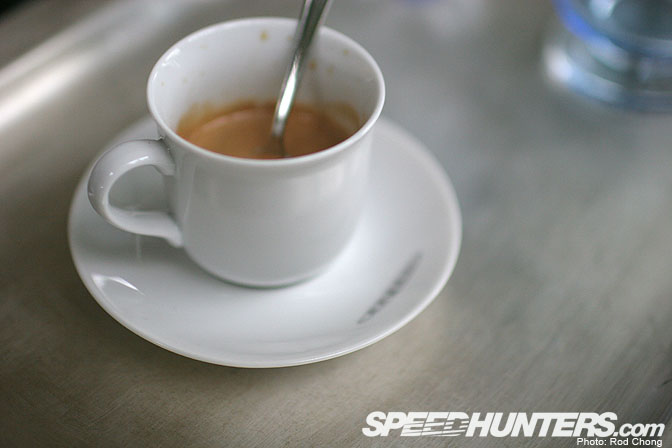 PS: the espresso at Pagani is also quite fantastic!
:Rod Chong
Pagani Factory Tour part one, two and three
Special June Exotics and Luxury Features
BTW I have a special goodie bag of Pagani memorabilia (glossy brochures, DVD, posters etc), to give to one
lucky Speedhunters reader. Send me an email: rchong(at)ea.com with some
thoughts about the Pagani supercar and I'll pick one person to sent the goodie
bag to. Enjoy!