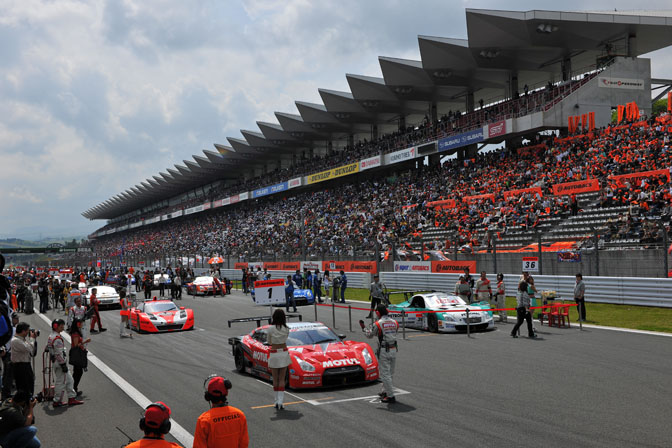 What better way to spend Japan's "Golden Week" holiday than by taking in a Super GT race at Fuji Speedway? After just a two week break, the Suer GT series was back in action for its third race of the season and its first visit to Fuji this year. Last time at Suzuka Circuit, the Zent Cerumo SC430 ended the GTR's winning streak in GT500. Would the GTR's be able to come back at Fuji in front of the huge holiday crowds?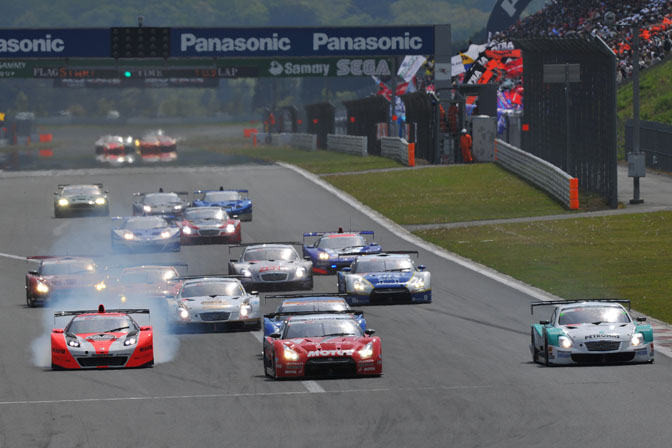 Things certainly started well for the GTR. The Motul Autech car driven by Satoshi Motoyama and Benoit Treluyer started on the pole in GT500.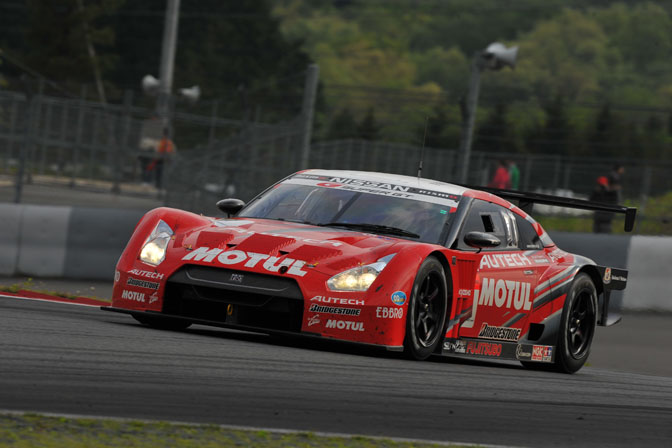 After a tight battle with the Petronas Tom's SC430, the Motul GT-R was able to hold on for the victory. This was due in large part to the quickness of the car's pit crew during stops which helped them make up for lost position.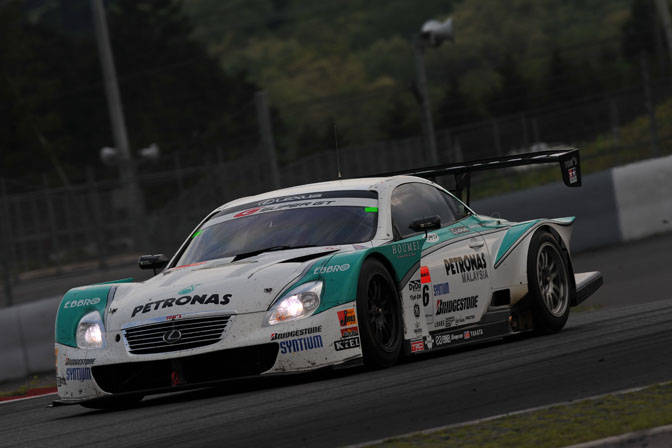 The Petronas Tom's SC430 driven by Juichi Wakisaka and Andre Lotterer ended up finishing just behind the GTR in second place.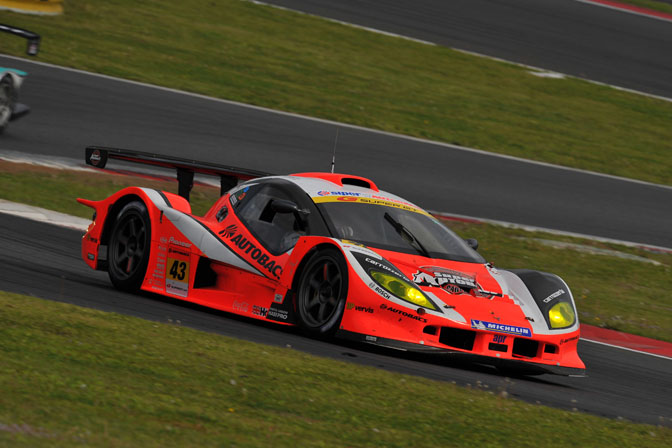 The GT300 battle saw the ARTA Garaiya of Morio Nitta and Shinichi Takagi earning the win after starting from the pole.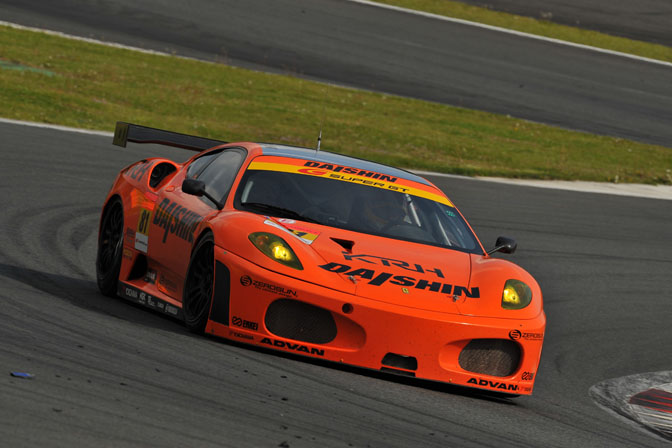 Second place in the GT300 class went to the Daishin Advan Ferrari.
The next Super GT race will be held in late June at Sepang Circuit.
Photos Courtesy of Super GT
-Mike Garrett