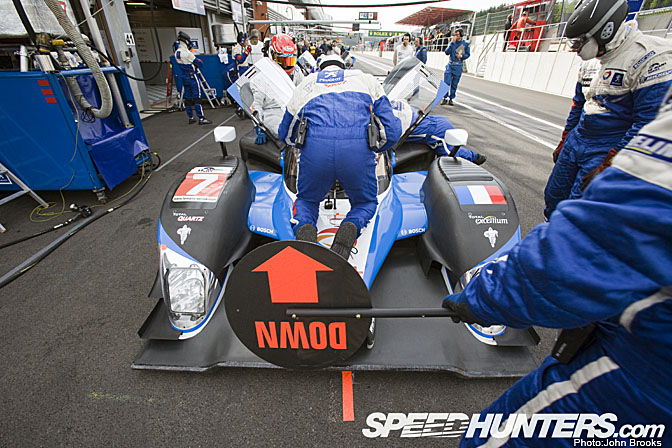 Any colour as long as it is blue………………that's how qualifying ran at the LMS Spa race today. Not entirely unexpected a Peugeot was fastest, in fact it was debutant, Simon Pagenaud who snatched pole position.  2:01.056 was good enough to nose ahead of Alexander Wurz in the other Peugeot, so an oil burner front row.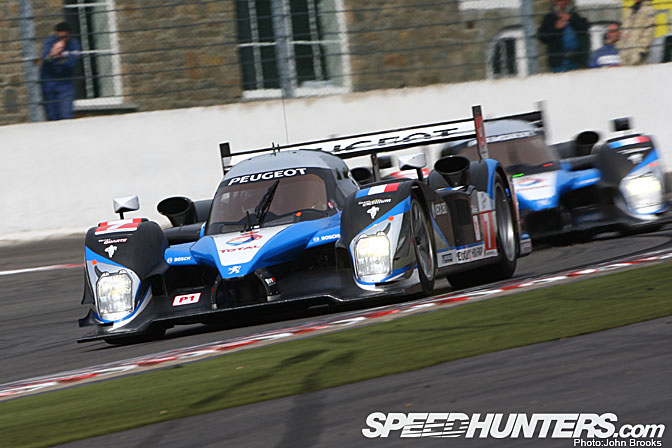 There is a feeeling around the paddock that the French diesel pair have gone just as fast they needed to……………so expect La Marseillaise to be ringing out at 7.00pm tomorrow. Plus ca change……………….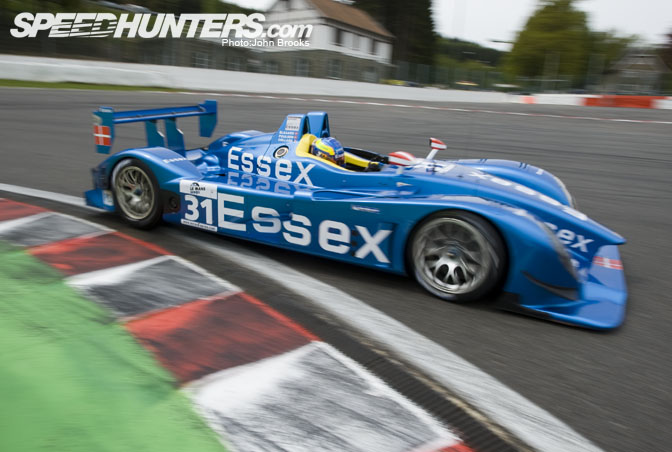 Series returnees Team Essex headed up the LMP2 class as Casper Elgaard's Porsche RS Spyder ran round Spa in 2:07.918. A switch to Michelin since last year boosted their chances of being on the top step.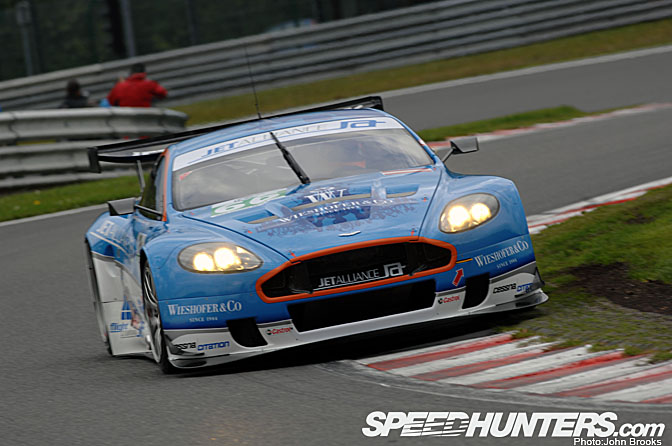 Another one off addition to the series is the Jetalliance Aston Martin DBR9. Like the Peugeots and the Porsche the team are using the Spa race as a shakedown test for the Le Mans 24 Hours next month. So they will be pleased with Alex Muller coming out on top of the small GT1 entry.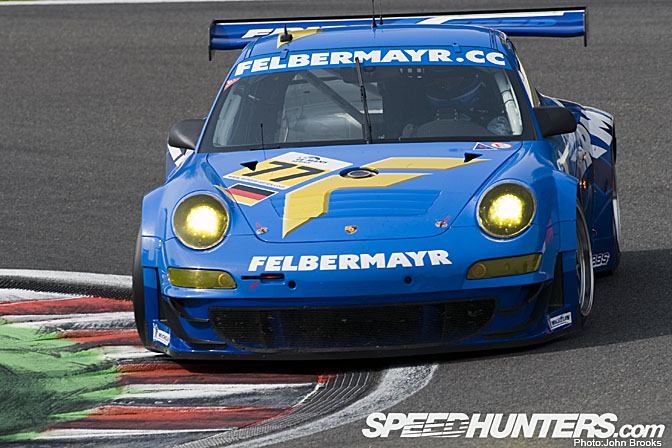 The final blue streak is Marc Lieb in the Team Felbmeyer Proton Porsche 997 GT3 RSR……….well that at least is no surprise.
The weather forecast tomorrow has moved on from Biblical rain to cloudy and sunny……..and snow and fog and………and…….who can tell it's Spa and the Ardennes…………never a dull moment.
John Brooks