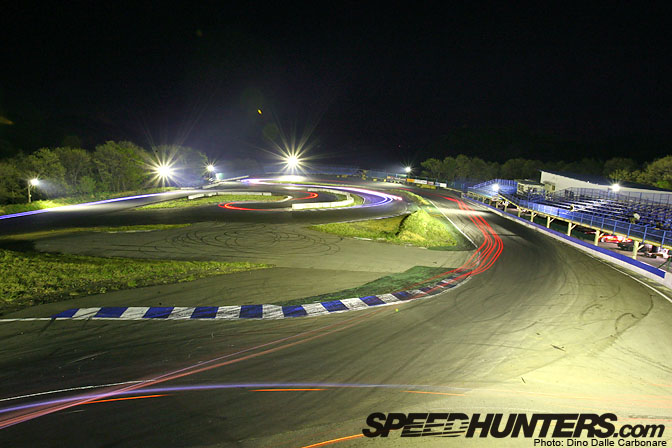 Don't let the picture above fool you, the night drifting session at Drift Matsuri was dark. Very dark! The few floodlights scattered around the Minami course did little to illuminate the track, but it sure didn't stop people from going at it throughout the night.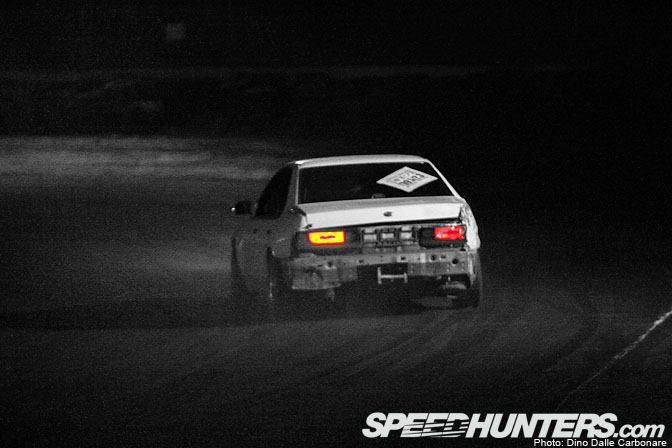 The action began to pick up around 11pm with a constant flow of cars entering the Minami course.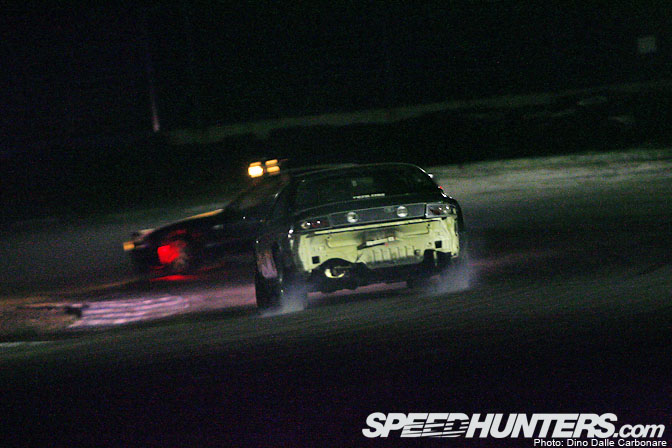 Teams began to drift in tandem putting on a show for those looking from behind the wall.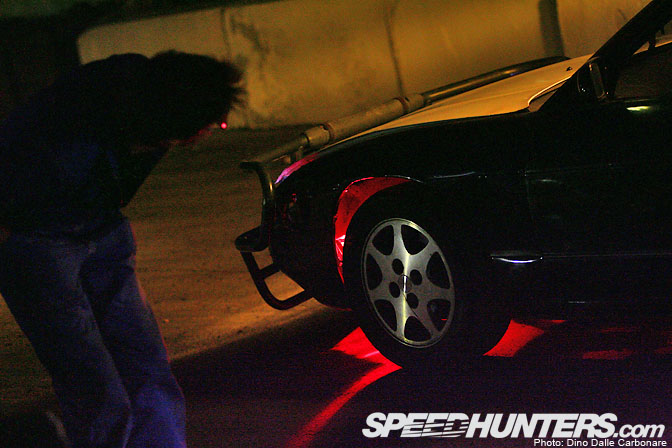 Here is one way to get noticed out on track, a pair of red reflectors illuminating the front wheel arches of the bull-bar-equipped S13 we saw in Part 1.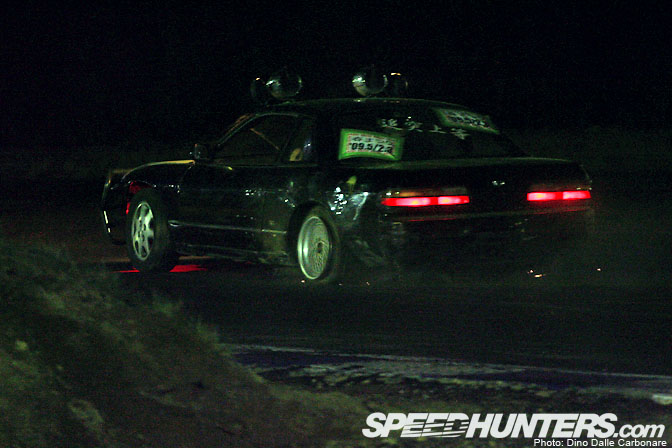 Here it is again in action, all lights blasting and a rear tire showing signs of, ehm, heavy use!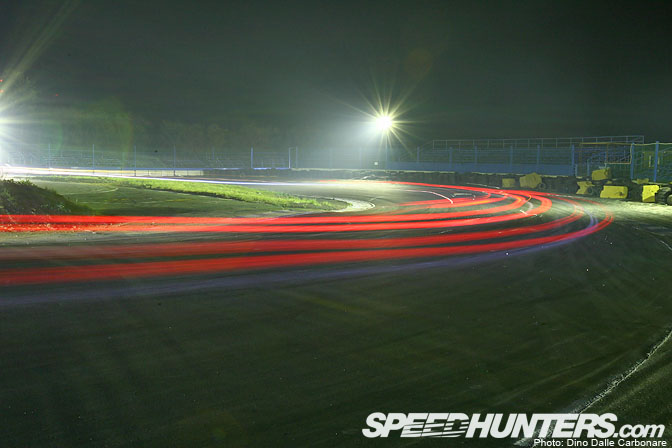 Long exposure shots are a great way to see how lines vary from driver to driver. Most seemed to come in much wider than the usual D1 line, getting close to the pit wall much later than the pros do it.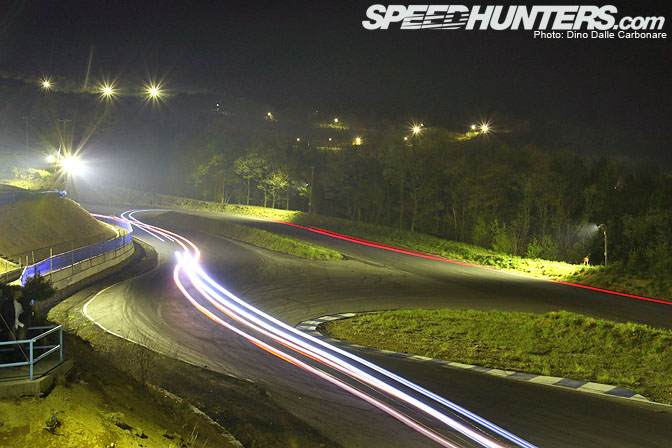 This is the top of Minami where the cars build up speed ready for the roller-coaster drop into the pit straight.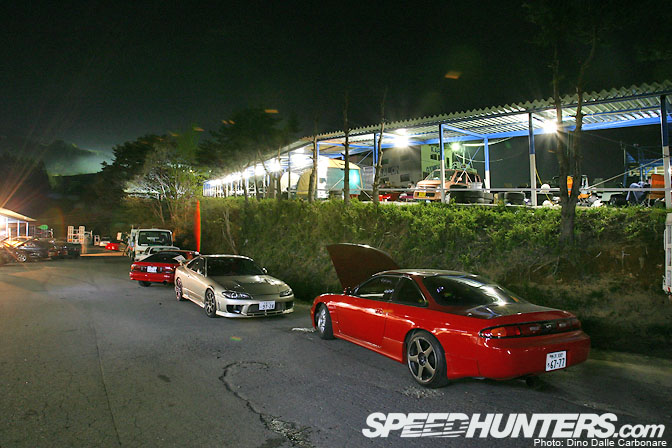 It was strange seeing people working and fixing up their cars in the middle of the night…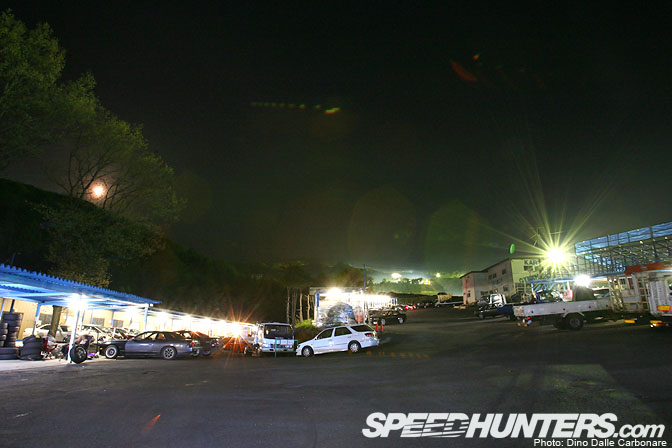 …the lights around the paddock never seemed to turn off as there was always something to do.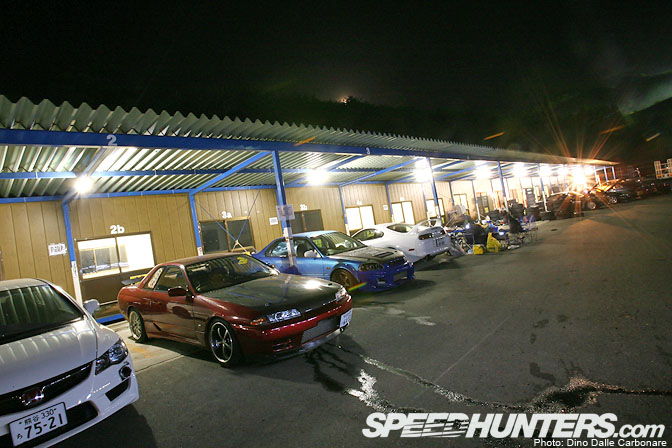 When not out on track drivers got some shut eye in their tents or make-shift sleeping quarters in their cars (BTW, I found out the Legacy Wagon transforms into a rather comfortable capsule hotel!)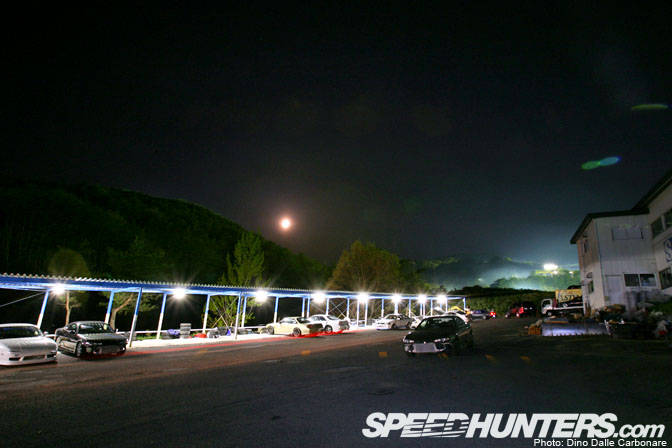 It all looks so peaceful with soft light highlighting the contours of the hazy Fukushima mountains, the full moon casting a warm glow onto the track. Oh, how misleading this shot is!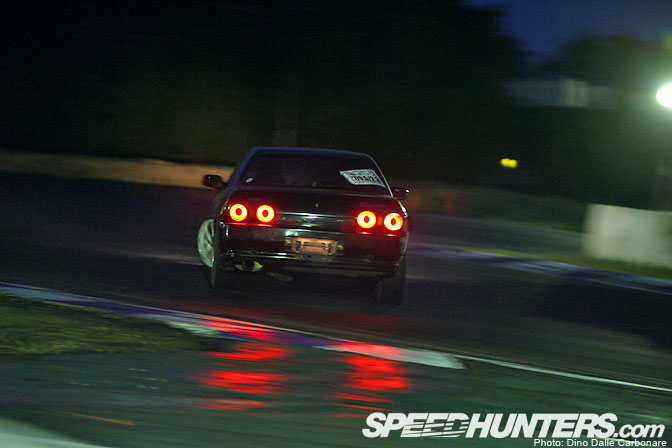 The scream of redlined engines and abused tires echoed through the night…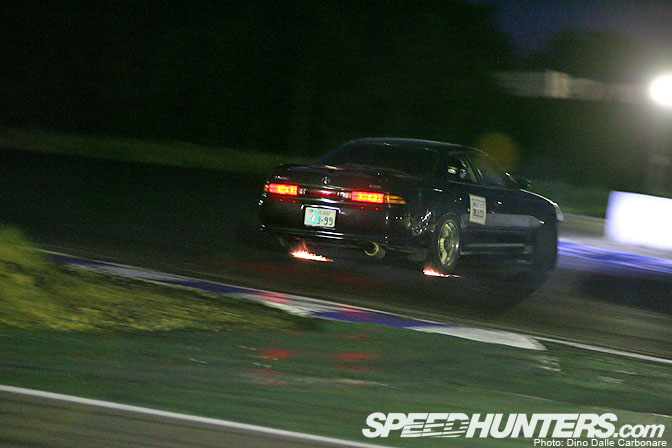 …not to mention the occasional pop from blown tires. The MarkII above killed both rear tires a few minutes after I took this shot!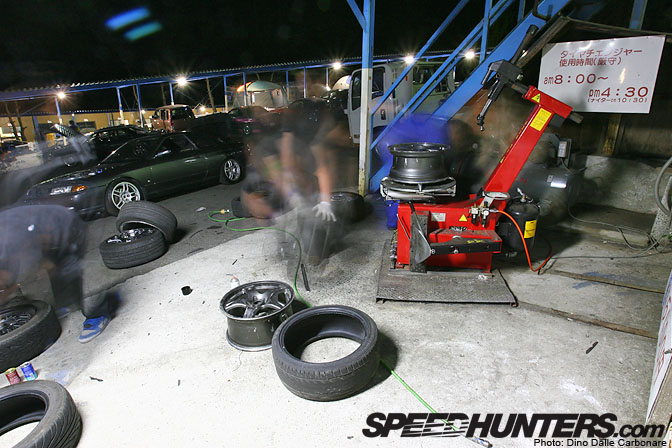 It's just as well that Ebisu circuit offers the use of a tire changer, a machine that was under heavy demand throughout the week-end.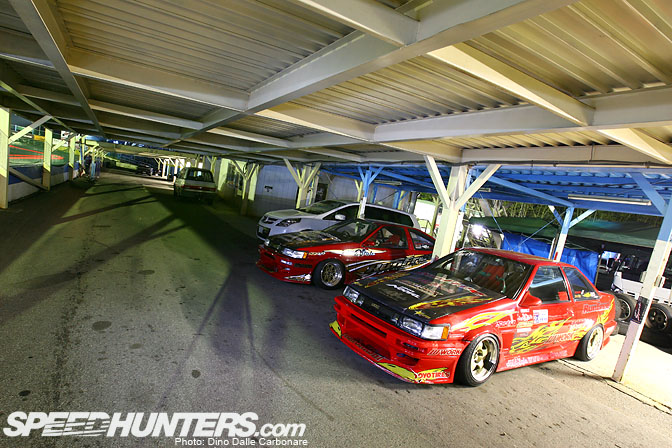 These two Run Free AE86 headed out a couple of times and were probably the best driven cars on Minami.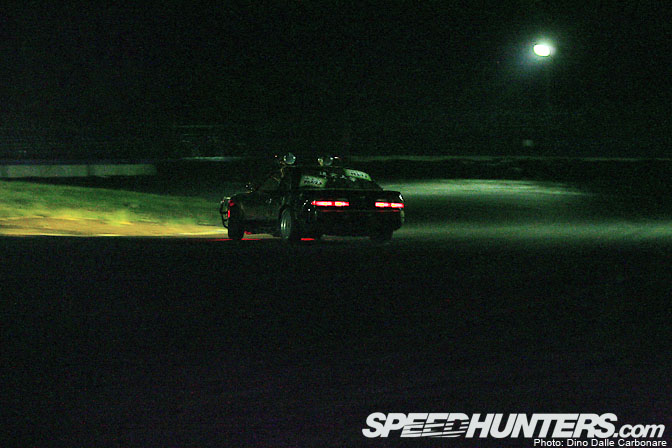 As long as there was gas and tires people just didn't stop, but I did! I headed back into the pits at Minami, hallucinating from lack of sleep and from inhaling way too much vaporized rubber.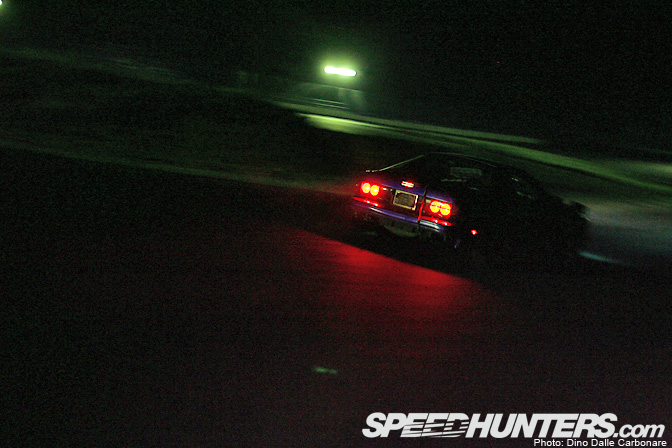 More action to come from Ebisu soon, so make sure you check back!
Dino Dalle Carbonare