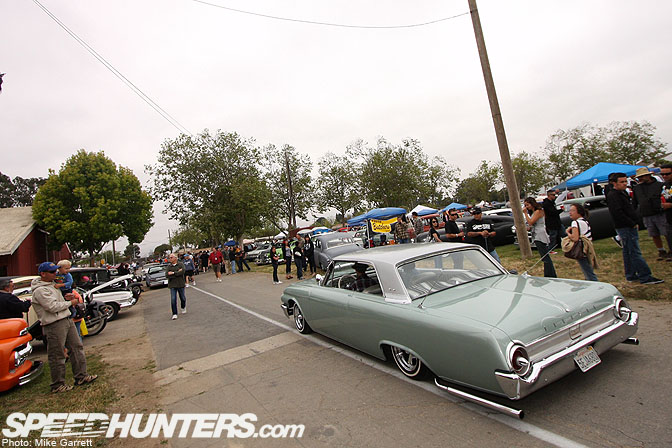 For 27 years, the West Coast Kustoms Cruisin' Nationals has been the place to to go to see vintage hot rod and custom cars in California. The event started off in Paso Robles, but a couple years ago the venue was moved down the road a bit to Santa Maria, a coastal town known for it's signature tri-tip steaks. Since coming back to the United States, I've been counting the days to this show, and I can say now that it was well worth the wait. The pleasant central coast setting promises not only great weather, but because of it's central location, car nuts from all over the west coast come out to this show for a weekend full of good times and nostalgic rides.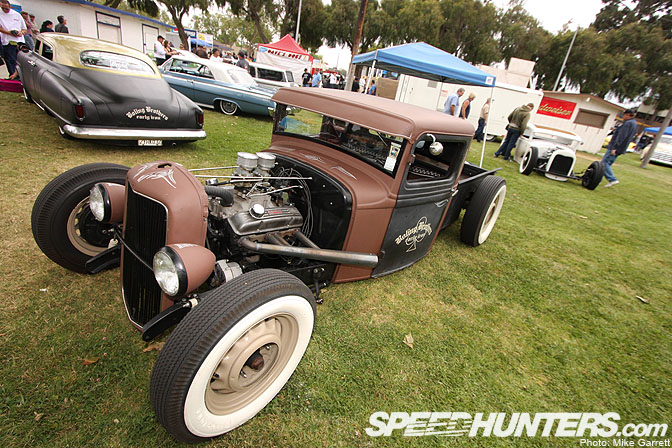 On Saturday motning I woke up early and took a nice cruise down to Santa Maria, dodging Memorial Day vacationers headed for the beach in their RV's and travel trailers. Of course my 2.5 hour drive to the show was nothing compared to the hot rod fanatics who came from places like Australia, Europe, and Japan. That's how big the Cruisin' Nationals are. I arrived at the Santa Maria fairgrounds just before 10am to find one of the biggest and most impressive gatherings of traditional style rods and kustoms that I've ever seen.
It was going to be fun day…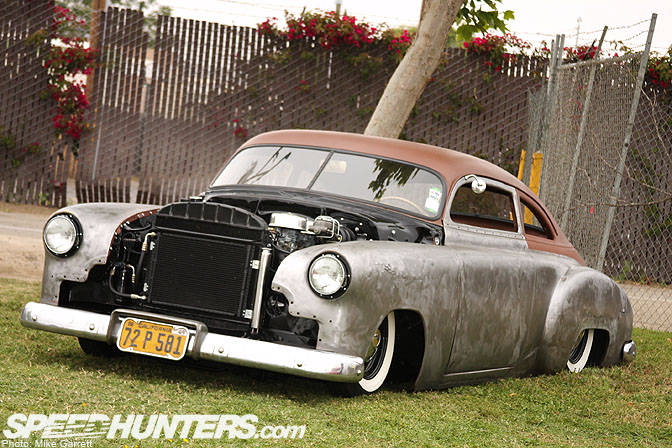 Although the show is geared toward traditional styled vehicles, there was a big variety of cars to be found scattered among the fairgrounds in no particular order. There were equal amounts of early style rods, slammed fat fendered customs, lead sleds, and plenty of early-mid '60s customs bringing up the "late model" end of the spectrum.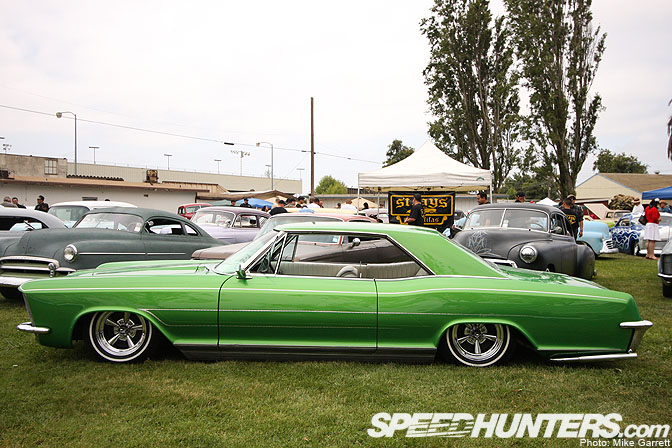 Of the '60s models at the show, '63-'65 Buick Rivieras seemed to have one of the biggest followings. This green Rivi' was just stunning. Everything about this car is pure mid '60s show car – including the candy paint, the pipes, and the vintage Supreme wheels. The stance might be a bit lower than was seen back in the day, thanks to the advent of air ride suspension.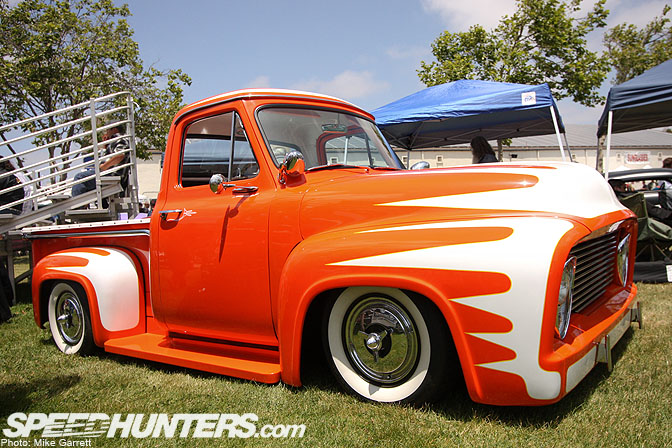 One thing that took me by surprise was the amount of customized pickup trucks at the show – such as this Ford with a custom front end and period graphics. I'll probably put together a separate post to highlight some of these pickups.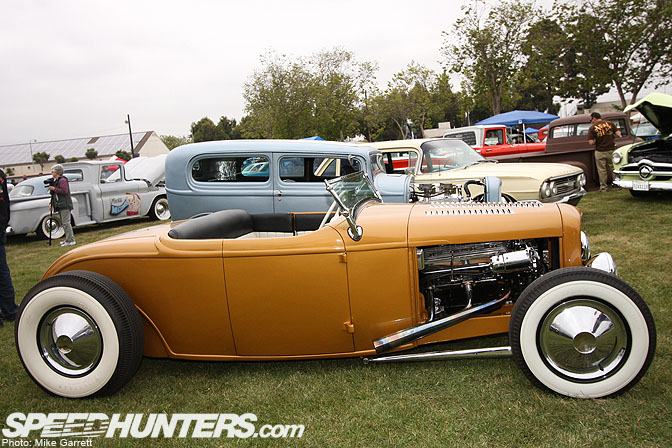 There was a lot of variety just among the hot rods and roadsters there. Everything from period correct postwar machines to '50s and '60s show cars and of course the rust-covered, but more modern "suicide rods".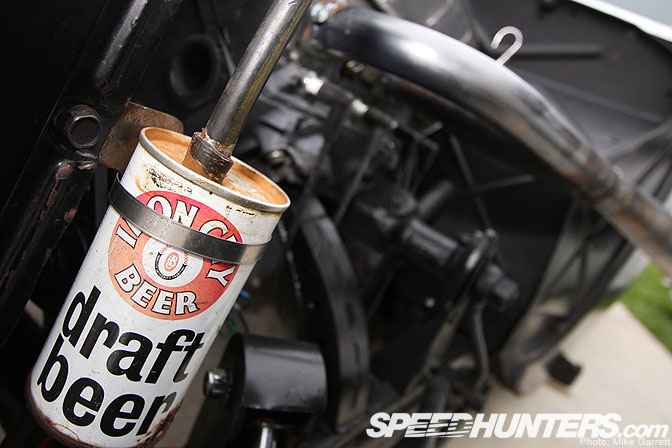 The atmosphere at the Cruisin' Nationals is nothing like other car shows. There are no judges meticulously looking over factory restorations, no people showing off how loud their stereos will go, and no roped-off show cars with stacks of trophies in front of them. The rules aren't as strict as the Billetproof shows, but the blue collar influence wasn't hard to see. For example, I spotted several cars using beer cans as oil catch cans and other fluid tanks…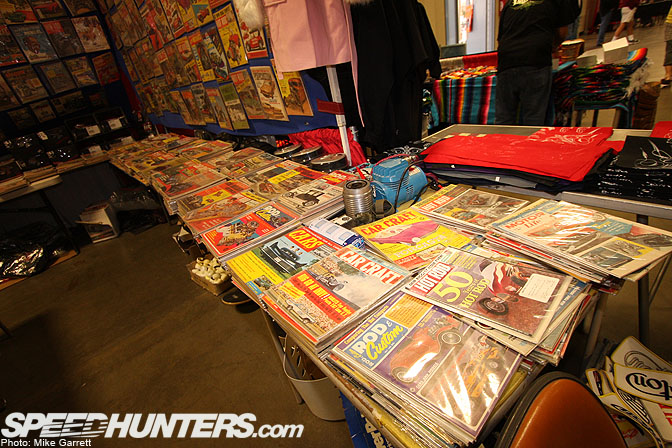 Besides the cars themselves, there were also plenty of "culture" bits to be found as well. There were a few buildings full of vendors, artists, pinstripers, clothes, and accessories. I couldn't resist stopping by the Mooneyes booth to pick up a shift knob for my Miata project…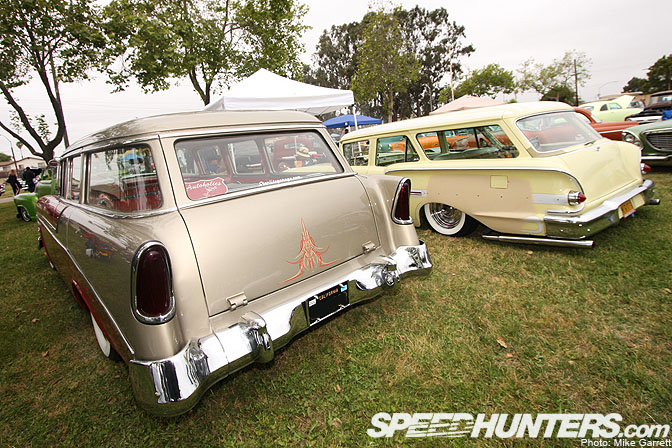 Long roofs forever! There was no shortage of customized station wagons to be found at the show, like these '56 and '58 Chevys that came up from Los Angeles.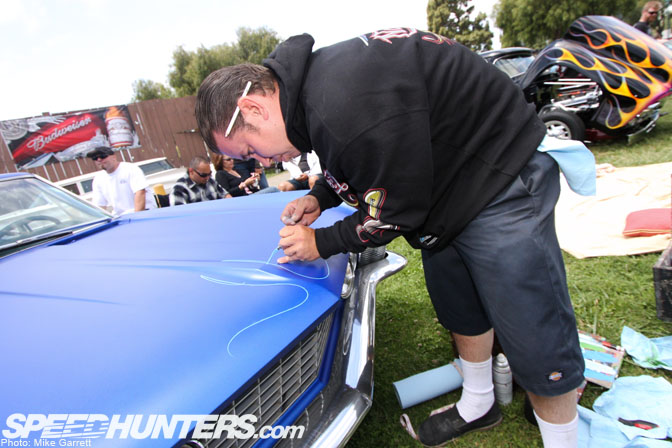 Here we see a Riviera getting some work done from one of the pinstripers who was on hand. It's amazing to watch these guys do their thing…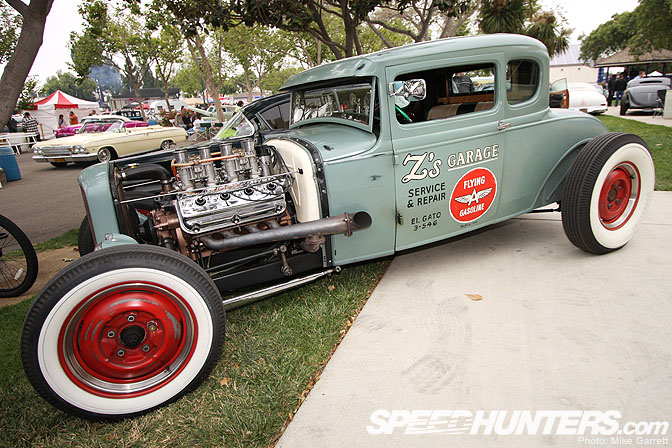 This four carb'd Hemi-powered five window was one of my favorite rods at the show. There aren't a whole lot of cars out there that are universally appealing, but this has got to be one of them. What's not to like about this?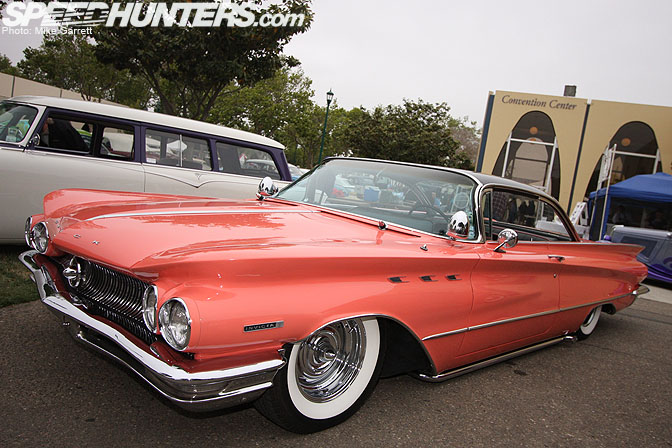 I also have quite the soft spot for sleek early '60s fullsize cars like this Buick Invicta. Even with stock bodywork, they look like space ships from a retro-futuristic era.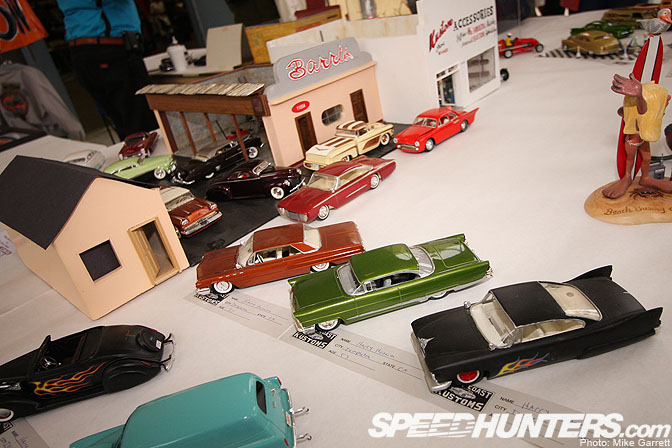 There were some nice miniature customs to be found in the model contest, including a diorama of George Barris' famous shop circa the late '50s.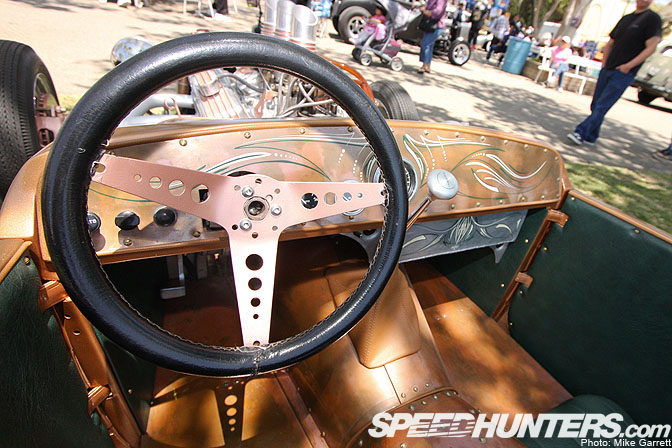 Anyone wanna go for a ride? One of the nice things about all the open-roofed cars at the show was that it allowed for some great cockpit shots.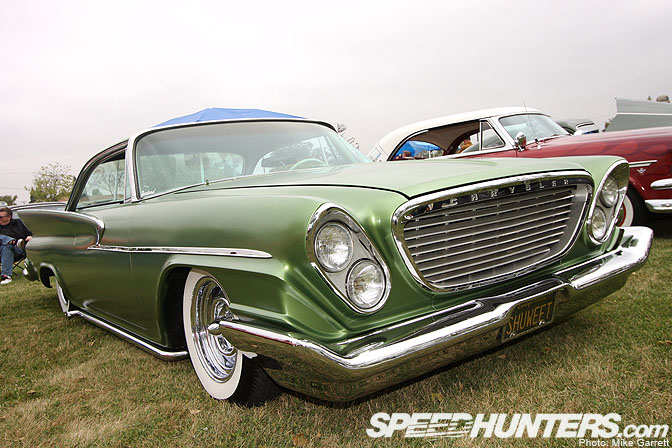 Believe it or not, the bodywork on this '61 Chrysler Newport is almost completely stock. Drop it, add some paint, chrome reverse wheels, a set of lake pipes, and you're all set.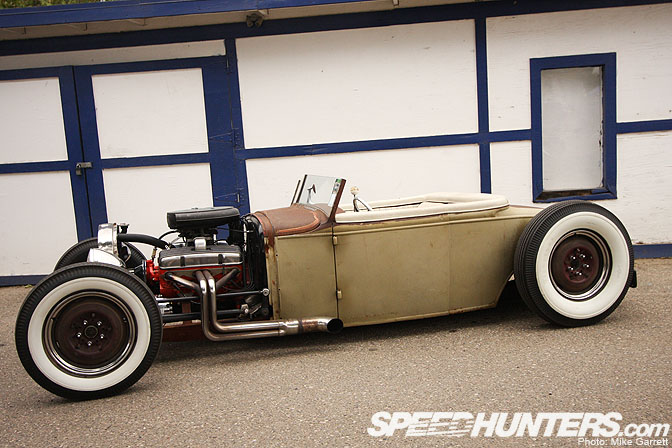 Great weather, great food, a kick-back atmosphere, and some of the coolest cars on the planet. It doesn't get much better than this.
I'll be back soon with more from the 2009 Cruisin' Nationals.
-Mike Garrett