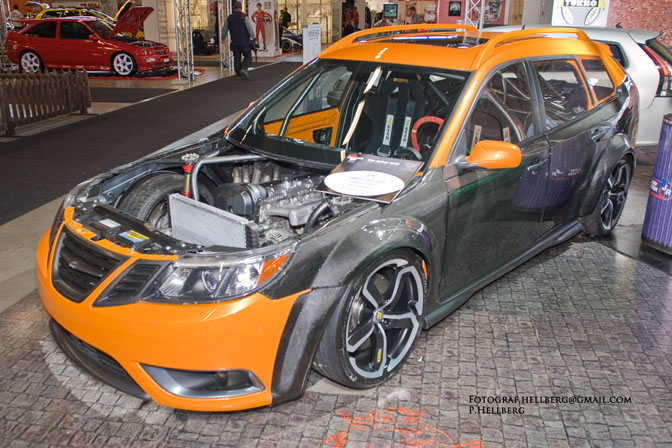 I don't know what it is with the Swedes and their engine transplants. I just got these pictures from an event called Bilsport Performance & Custom Show, held in Jönköping, Sweden. As you can see, the show was full of quality builds and crazy engine setups. There were many unusual and unexpected cars present, like this carbon fiber Saab.
I know the Saab as a family car, but when I look at this example, I don't think it will be used as such. This thing looks out of this world with its carbon fiber body and crazy engine. The base car is a Saab 9-2x and I'm pretty sure it wasn't delivered with this engine from the factory — haha!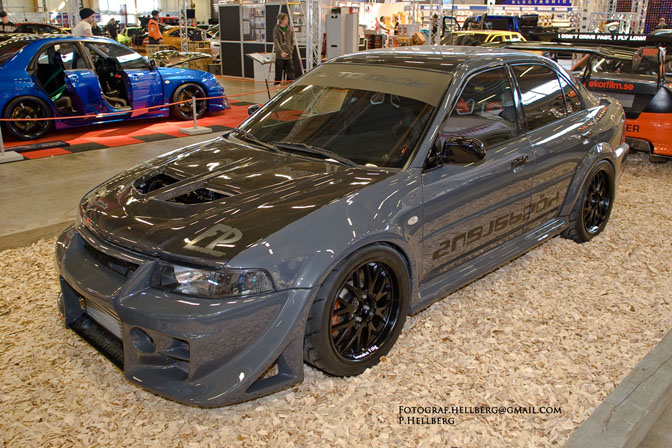 Here's a nice EVO built in a Time Attack style. I especially like the grey (Audi nimbus grey?) exterior together with the black rims.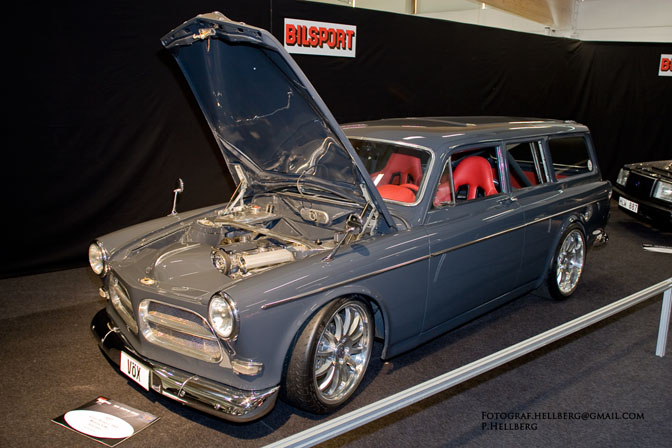 This car should look familiar to some of you. This Volvo Amazone was unveiled during the SEMA show in 2006 and features a 600bhp Volvo engine and a custom interior.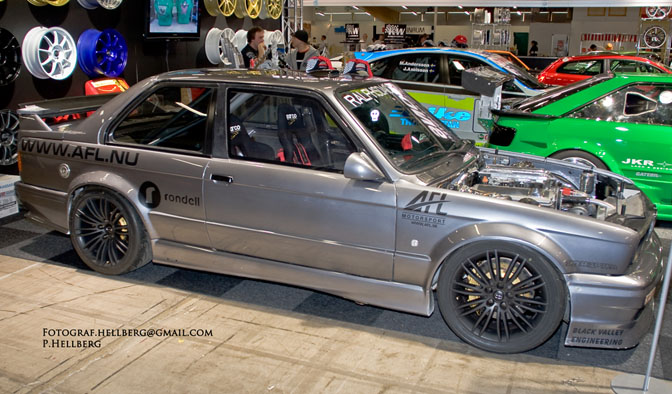 This E30 has looks to kill and power to back it up, check it out in the next shot.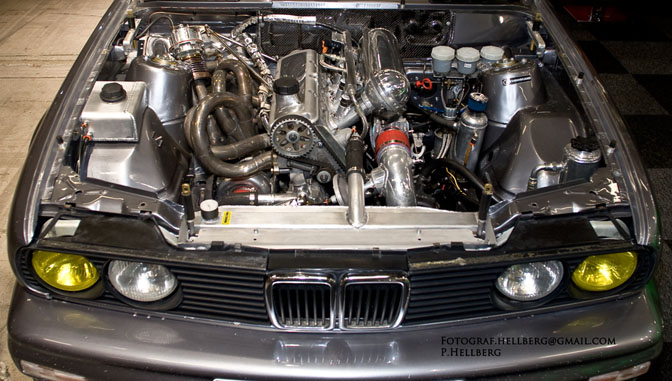 This bay is full! I'm so terrible in identifying engines, can anybody help me?
This Ford Escort MK1 is packing some serious punch. For a car from 1974, it still looks very good by today's standards with its white Compomotive wheels.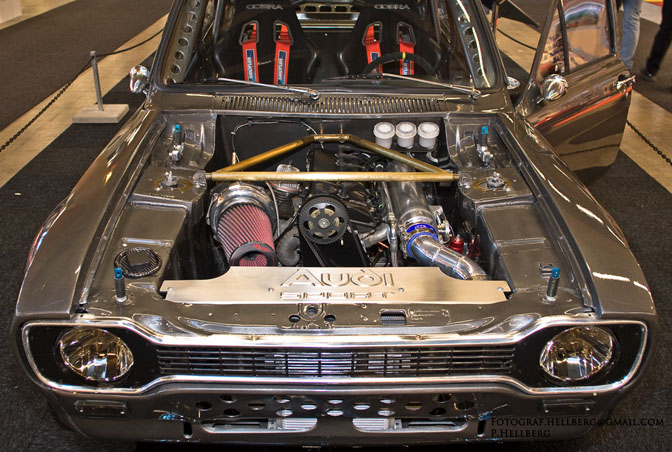 The owner is not scared of any purists because he makes no secrets about running an Audi 20V turbo engine. Mated to the light-weight Escort chassis, it should result in some serious performance figures.
There is even a build up thread that you can find here.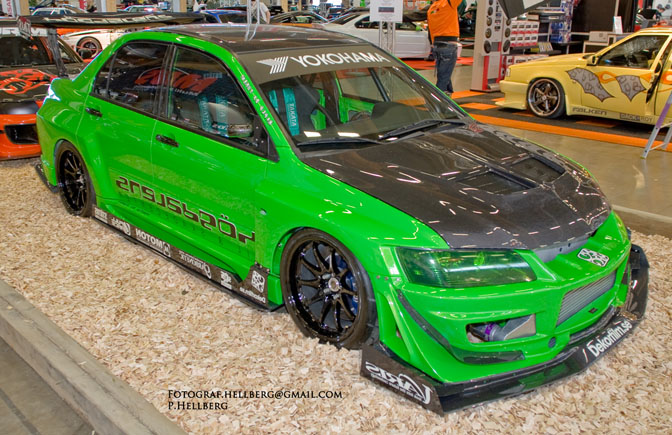 This green machine could as well be a catalogue car for Varis. It could do with a little bigger spacer in the back but otherwise these black Ce28n wheels looks spot on.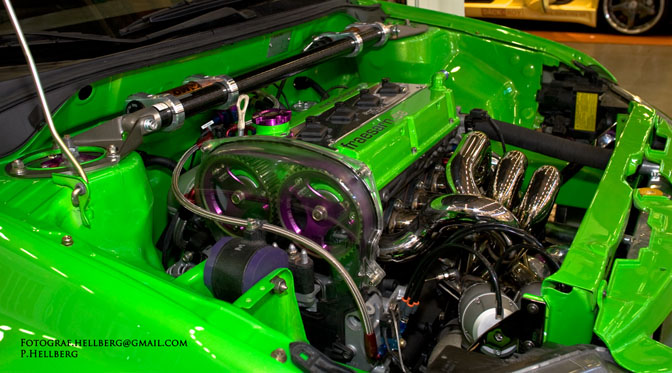 Check out the engine powering the green machine. I especially like the AST suspension dampers attached to the strut brace.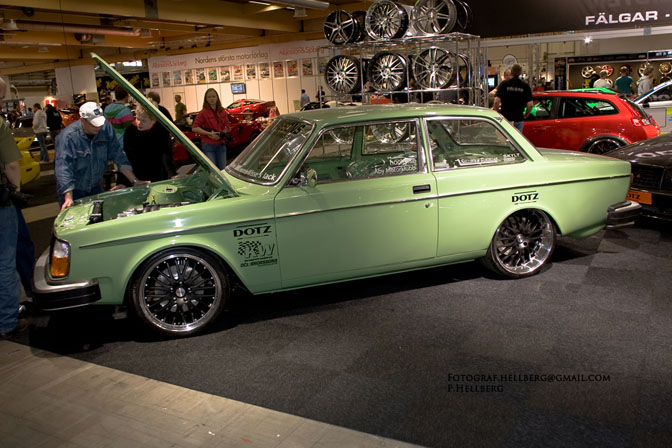 This Volvo doesn't seem to be finished yet, but already it has a lot of potential.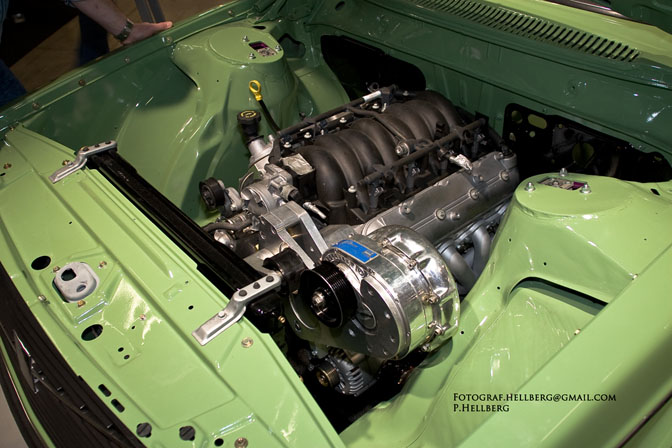 … especially when we take look inside the engine bay. Is that a LS1 engine? It also appears that the owner has worked magic on the suspension system.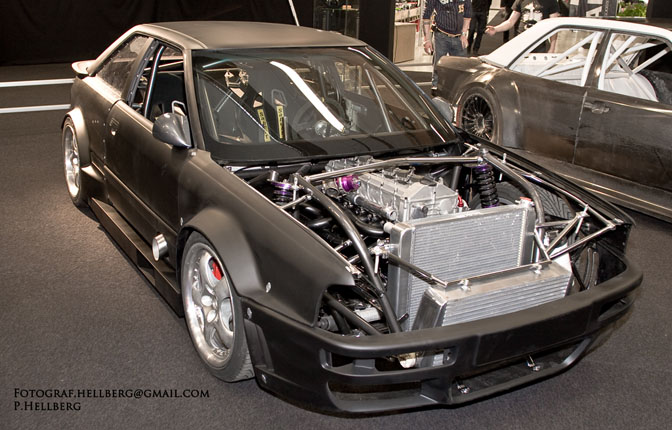 Ah yes, the car that got me posting this article. This carbon fibre, tube chassis Audi should have been in the Mad Max movies. It is an Audi S2 with a BMW M5 3.8 liter engine that's being force-fed thanks to a huge turbo.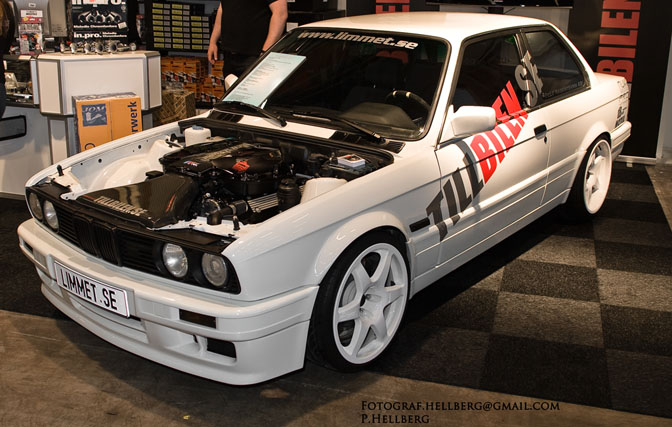 A seriously clean E30. I'm getting to like these cars more and more. I want one!!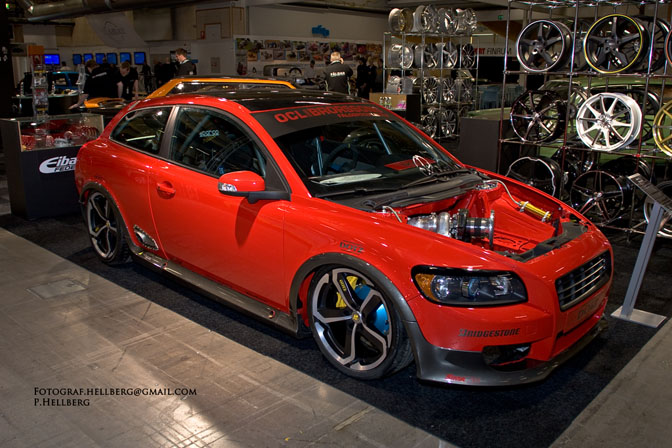 This is the first modified C30 that I've ever seen. I would have settled for a less modified version because this one looks crazy. It even has a side exit exhaust!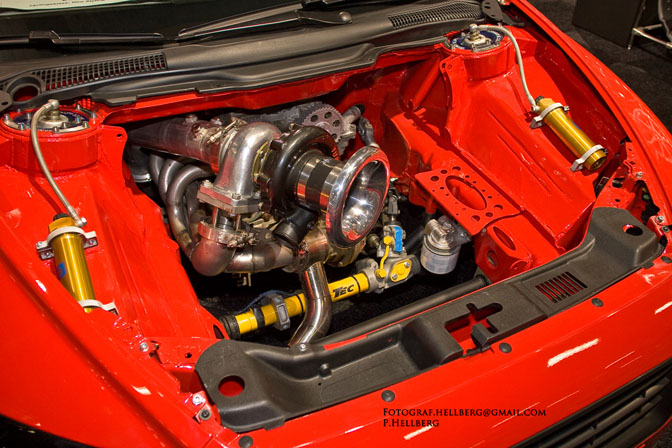 Where did the engine go? All I see is a huge turbo, haha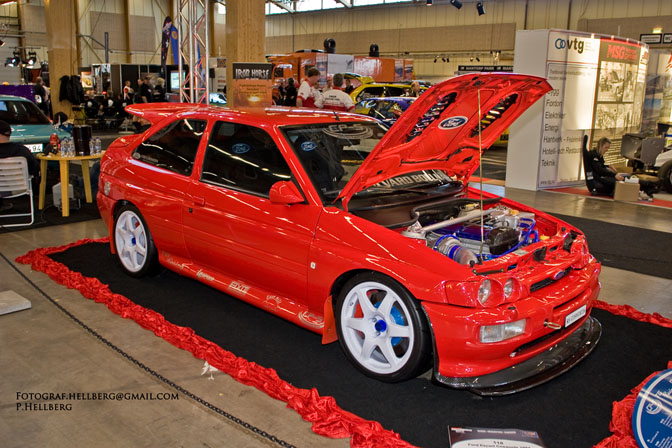 To end this show report, I have this Ford Escort Cosworth — again, on a set of Compomotive wheels. The perfect combination.
Thanks to Peter Hellberg for providing us with these pictures.
-Jeroen Willemsen