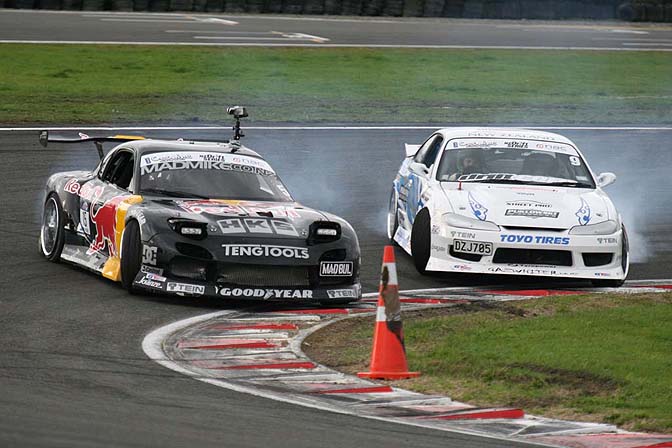 It's been a good a while since we've ran any pro drifting coverage from New Zealand, so we thought you might like to see some of the action from last weekend's NZ Drift Series opener at Manfeild Circuit. All of the familiar faces from the New Zealand drift scene were there to compete, including Mad Mike Whiddett in his Madbul FD and Gaz Whiter in his S14 Silvia. As usual, credit for the photos goes to Brad Lord and our friends at NZ Peformance Car Magazine.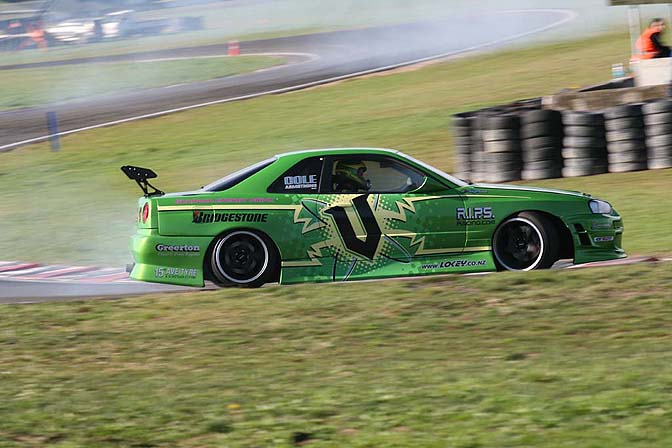 For some reason you don't see two-door R34 Skylines being used for drifting too often. I thought this green car had a pretty nice look to it.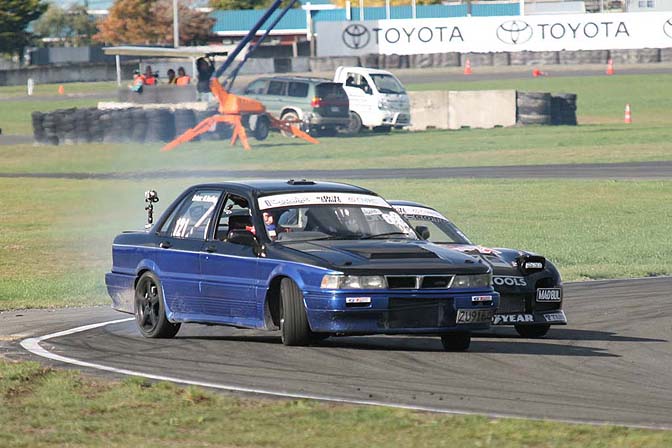 I don't think I've ever seen a Mitsubishi Galant VR4 drift car before. This is one is driven by a fellow named Mark Burling who converted the car from its former life as a rally machine.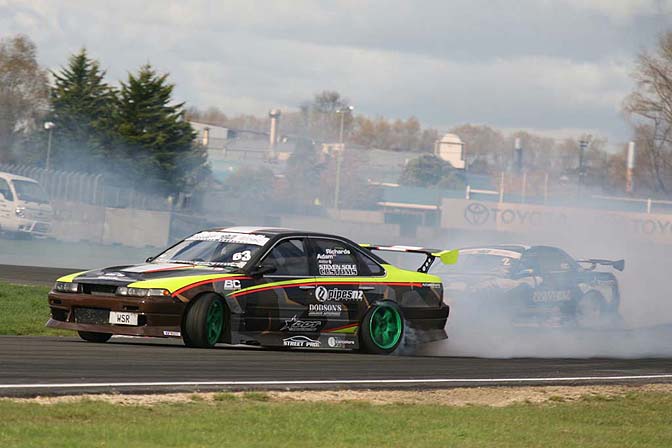 It looks like Adam Richards' A31 Cefiro has been made over since the last time I saw it. An interesting color combo here for sure…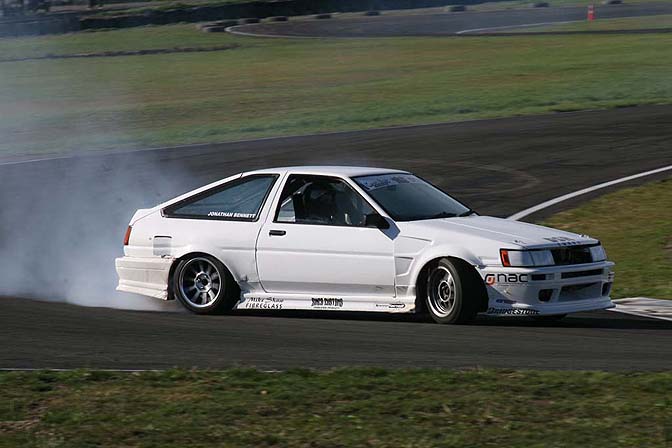 This good looking AE85 Levin driven by Jonathan Bennett is powered by a Honda F20C.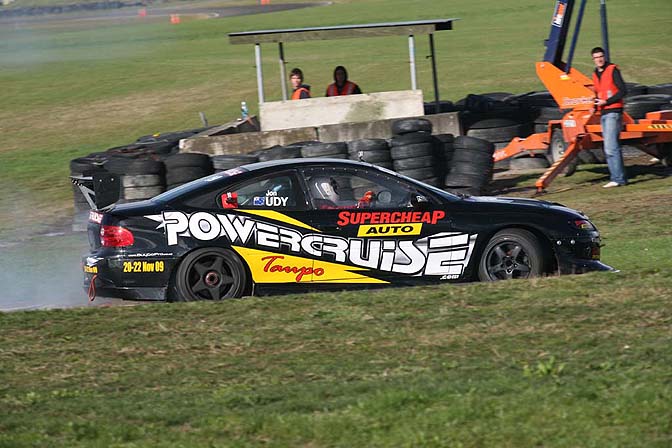 The 500hp LS1 under the hood of Johnny Udy's Holden brought some muscle to the event. It has a bit of a V8 supercar look to it.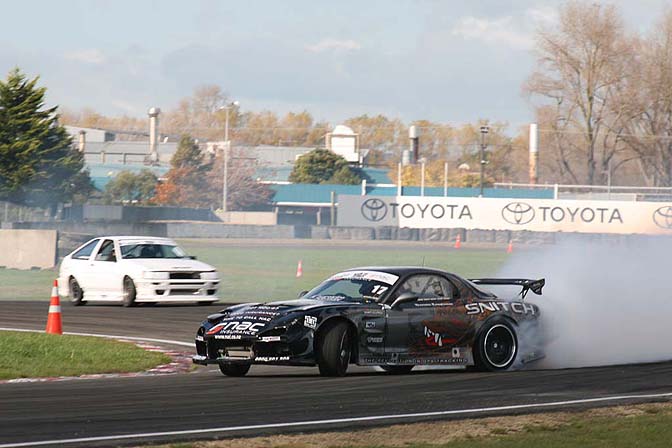 Mad Mike's car wasn't the only FD competing in this event. Hmm…I suppose it's a bit unfair to compare the style of other cars to the Madbul.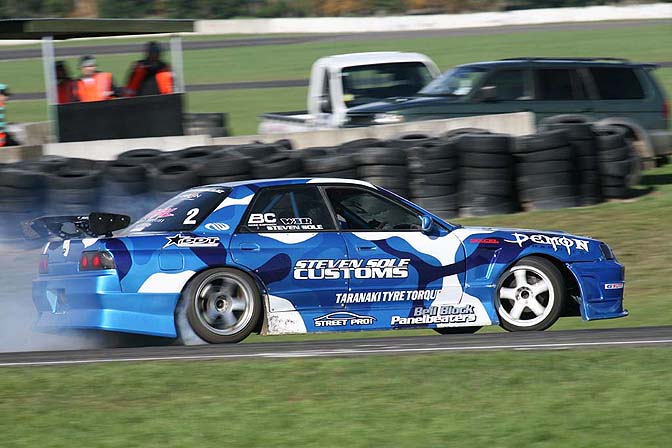 Steven Sole's camo'd R32 Skyline sedan has been a common sight at NZ drift events for some time now. I've always thought this car had a nice style to it.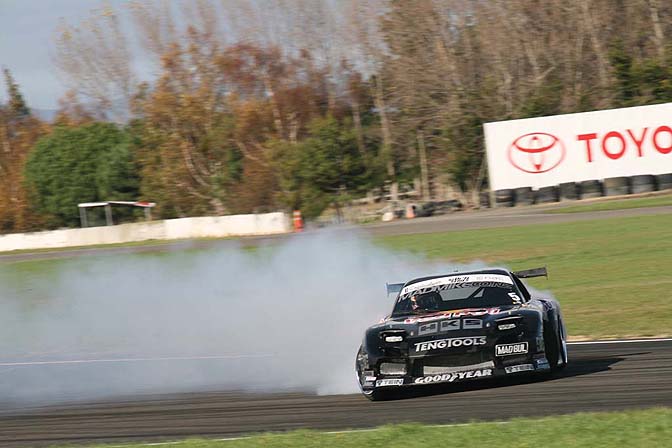 Mad Mike and the Madbul would end up finishing second place in this event.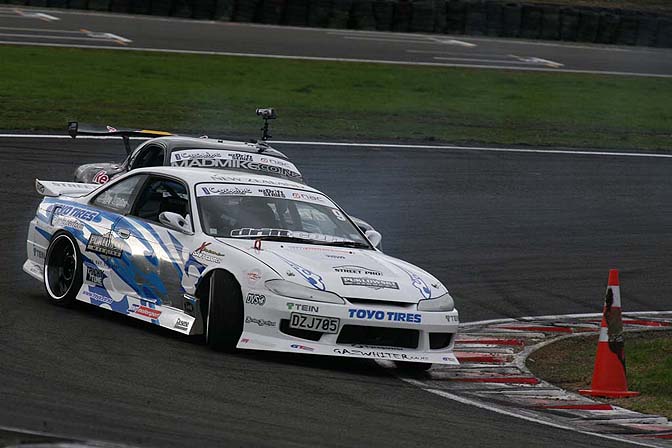 And the winner? Gary "Gaz" Whiter in his Toyo Tires S14. Gaz qualified in the top position and cruised through the Top 16 to a first place finish after defeating Mad Mike in the final.
Round two of the '09 NZ Drift Series will be held at Pukekohe Park Raceway on July 12.
-Mike Garrett